Christmas 2018 Gifts Ideas For Tech & Outdoors by Makers Unite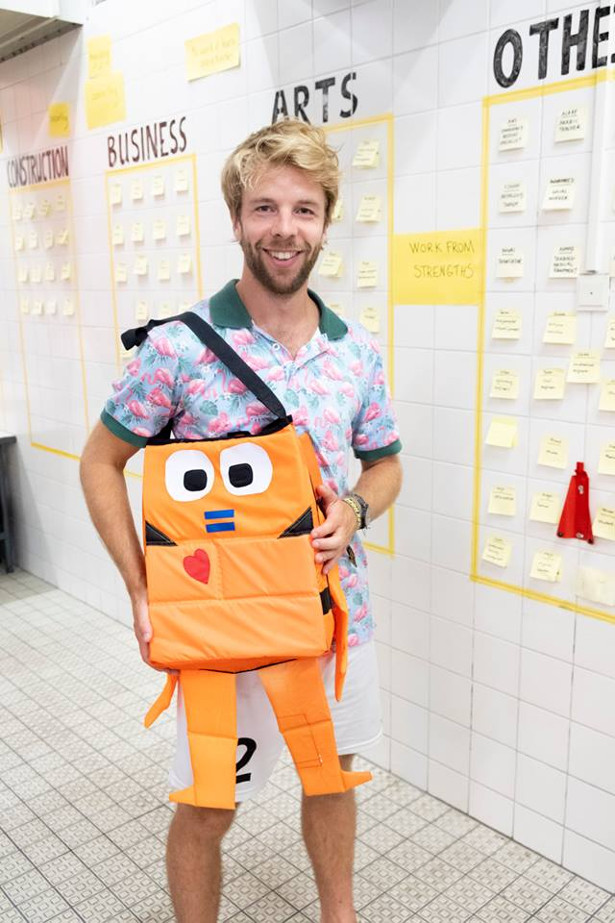 FACEBOOK | INSTAGRAM | LINKEDIN | YOUTUBE
The Makers Unite Collection is 100% social, 100% sustainable, fashionable and sporty, made of durable unique materials.
13 and 15 inch Unique Laptop Sleeves in black/orange/mixed colors
– Made by newcomers in Amsterdam
– Carries his laptop and a positive story
This unique designed laptop sleeve from the MU Collection made a long journey to you. It once was a life jacket, helping people reach safety. Now, upcycled into a unique laptop sleeve, it's helping connect creative newcomers (often with a refugee background) to the job market, leveraging their talents to build a new life in the Netherlands.
Dimensions: 33 x 23 x 2 / 12.99 x 9.05 x 0.78 inches.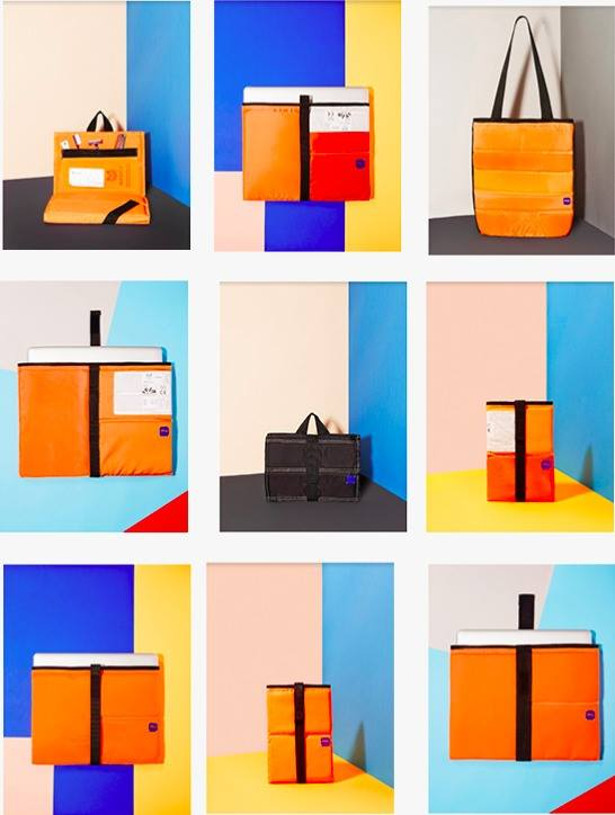 Unique Upcycled Travel Pouches in black/orange/mixed colors
Our travel pouches are designed and produced together with newcomers, refugees and locals in Amsterdam, because of that they carry a powerful positive message of connecting across cultures. The sales of our products provide working opportunities to our participants and fund our social inclusion program.
More About the Travel Pouch
Compact and practical, this travel pouch can be used in several ways. Open it up and things get exciting with its multiple tabs and compartments. It can store and organise your electronic devices and accessories by keeping everything in place with secured pockets and straps. You can also use it as a flat-laying toiletry bag, or as a hanging toiletry bag wherever you're traveling.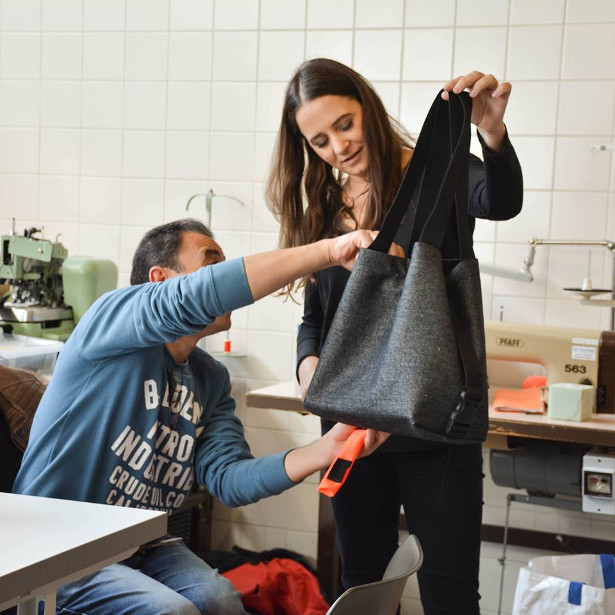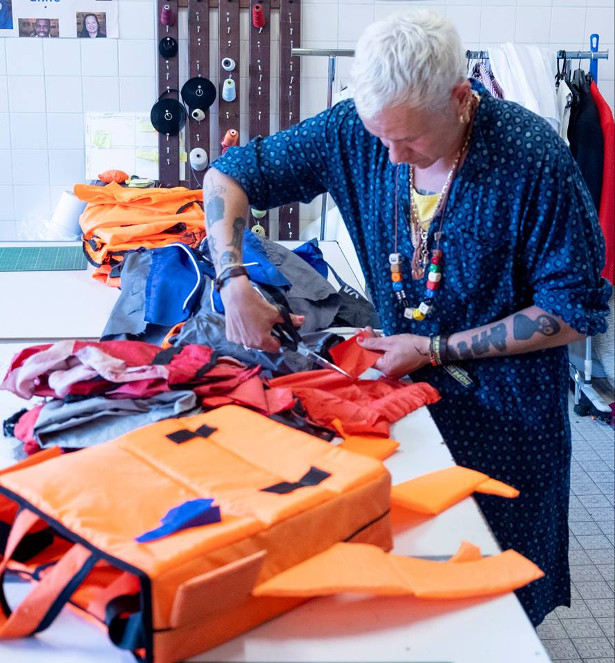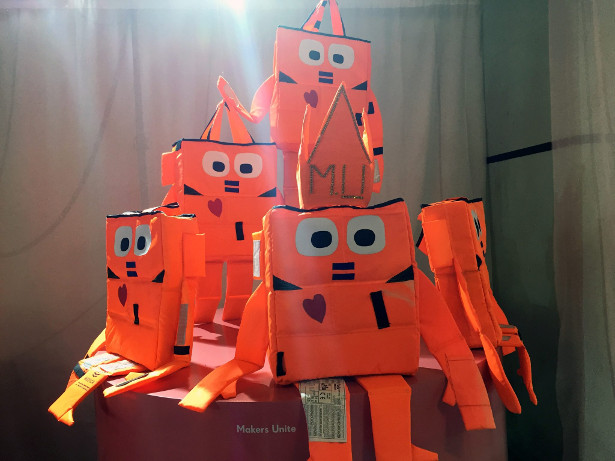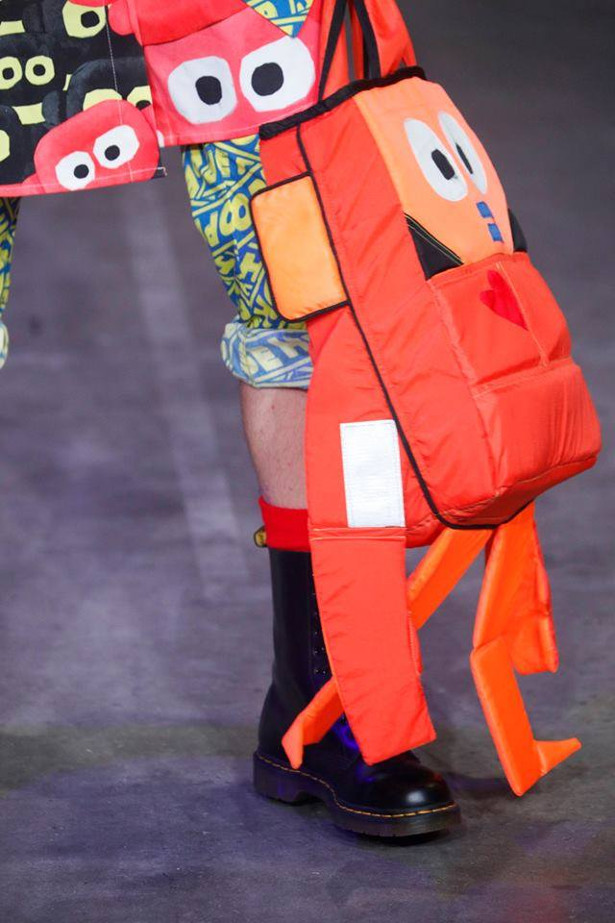 Nuzest… making good nutrition easy for everyone. www.nuzest.co.uk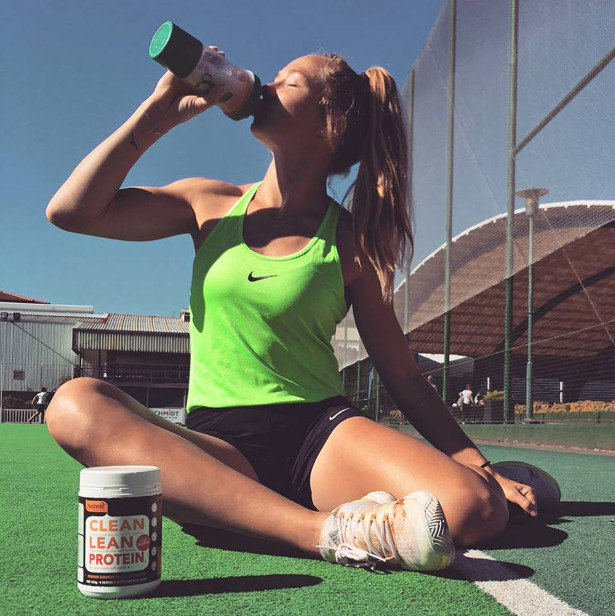 FACEBOOK | TWITTER | INSTAGRAM
At Nuzest we believe in making good nutrition easy for everyone. We only use top quality, responsibly-sourced ingredients. In fact, we like to think that we make the kind of choices you'd make for yourself.
Knowledge about human nutrition is constantly evolving, so coming up with an effective formulation once and letting it run just isn't good enough. We challenge ourselves to continually improve our supplements so that we produce outstanding nutritional products – time after time.
We like to keep things real, so our products are based on real foods that are rich in nutrients and essential vitamins and minerals. Once sourced, these ingredients are carefully handled to retain all of their goodness. You can relax knowing that every batch of Good Green Stuff and Clean Lean Protein is independently tested before it gets to you.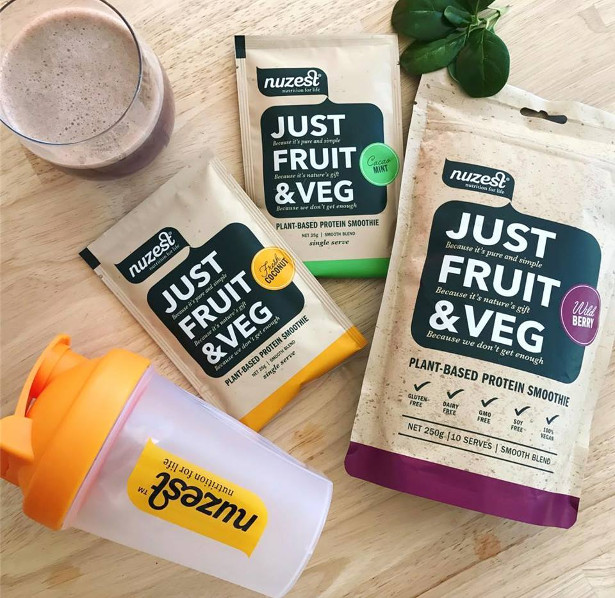 We are the FEEL-GOOD people, because great nutrition is at the heart of feeling good in every respect. Our aim is to make nutrition easy…NATURALLY
Products
Good Green Stuff
Clean Lean Protein
Kids Good Stuff
Quick Vita Kick
Good Green Snack – Multi-Vitamin Bars
Just Fruit & Veg
Clean Lean Protein Bars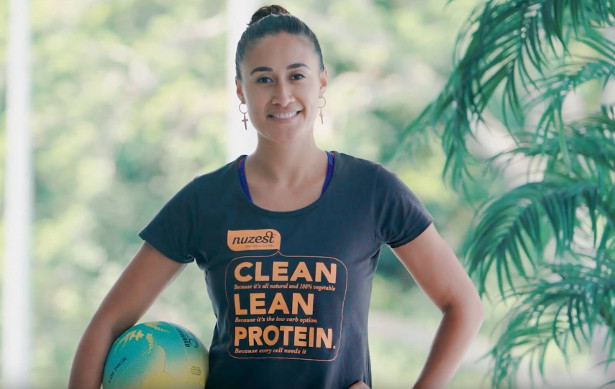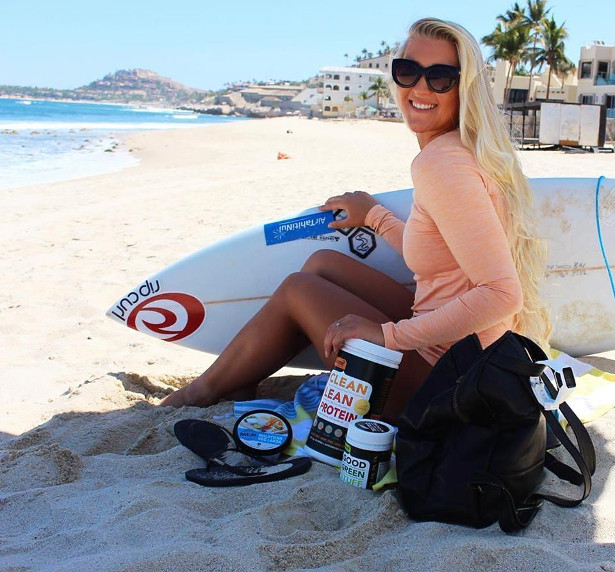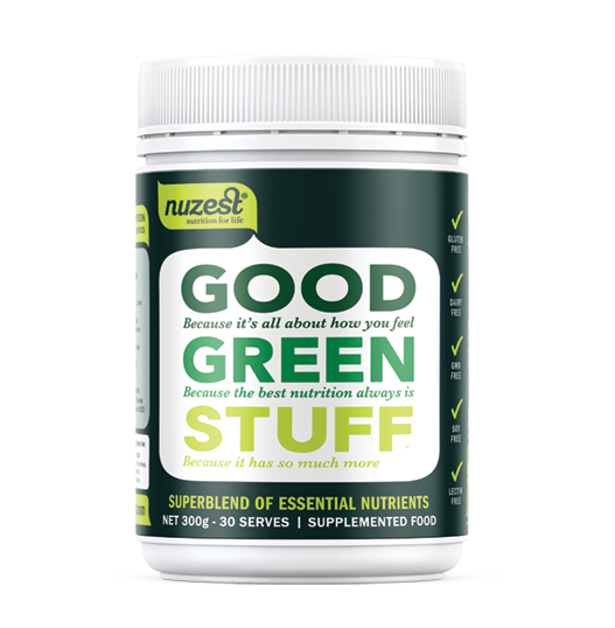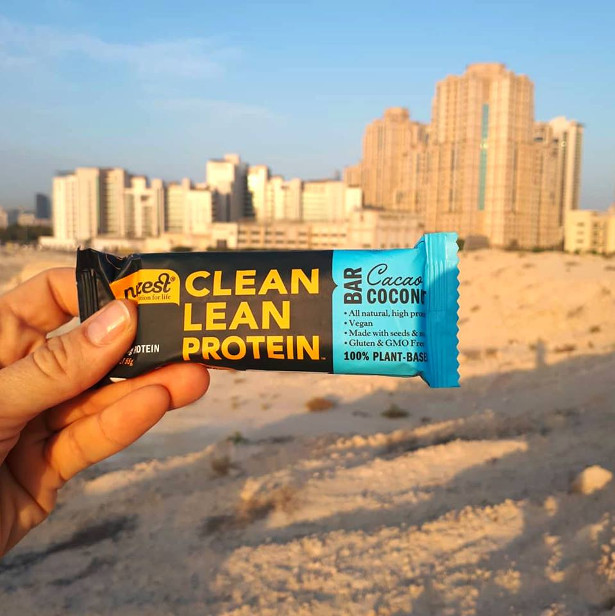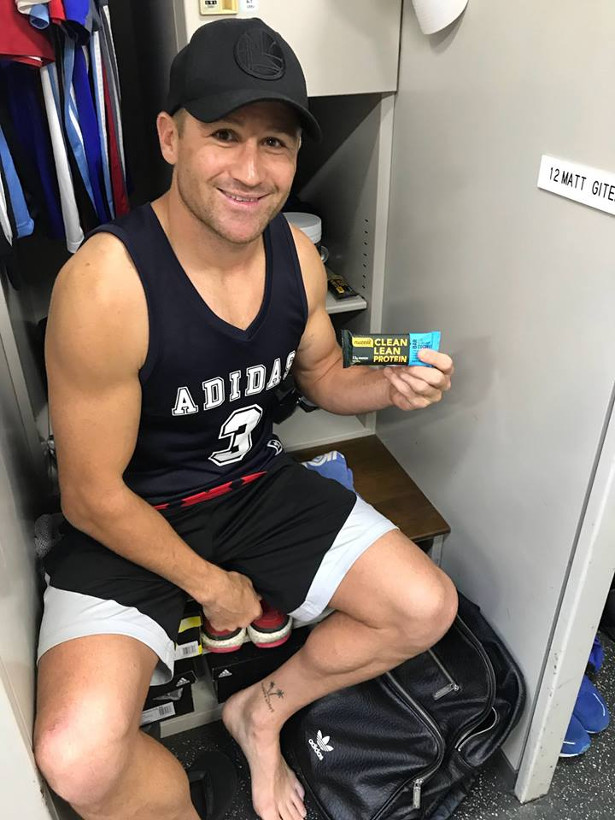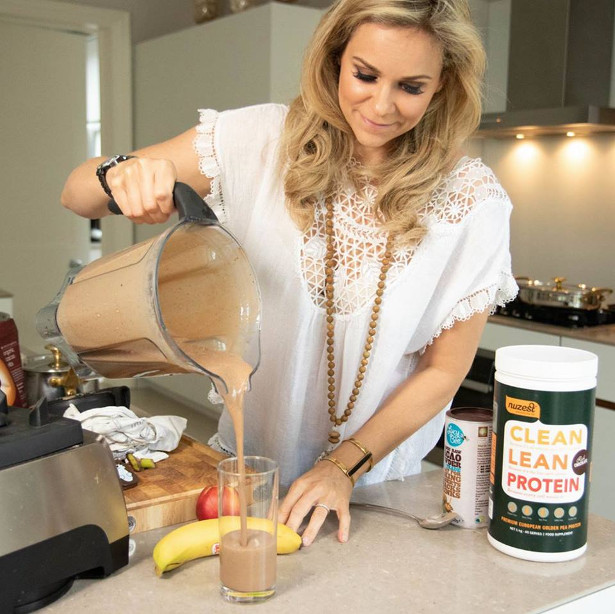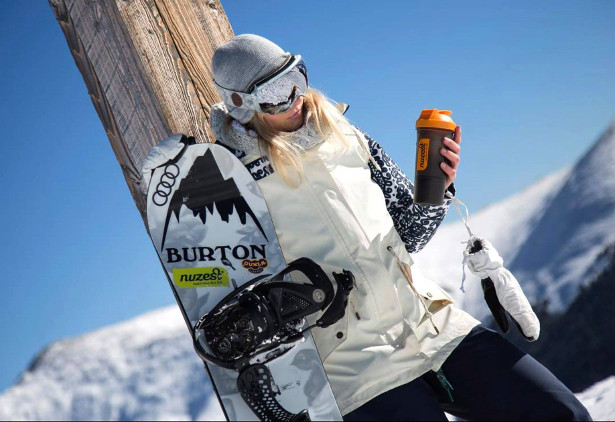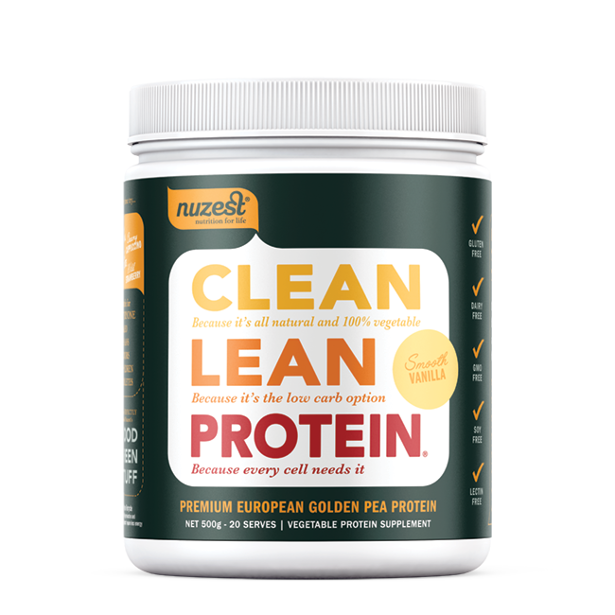 FACEBOOK | PINTEREST | Be | Tumblr | Flickr | BLOG | INSTAGRAM | TWITTER
The philosophy of ​​MyLoview is based on the search for beauty that could exist in the closest places to people – at home, at school and at work.
We love interiors, that is why the basis of our action was the desire to convince the widest possible audience that their surroundings can quickly and easily become beautiful and unique incorporating canvas prints, or framed canvas printe even with an extra external frame, or vintage canvas prints, here you can find more unique canvas prints myloview.com! It is enough to look at them and see the potential in them that will fully bring out our amazing products.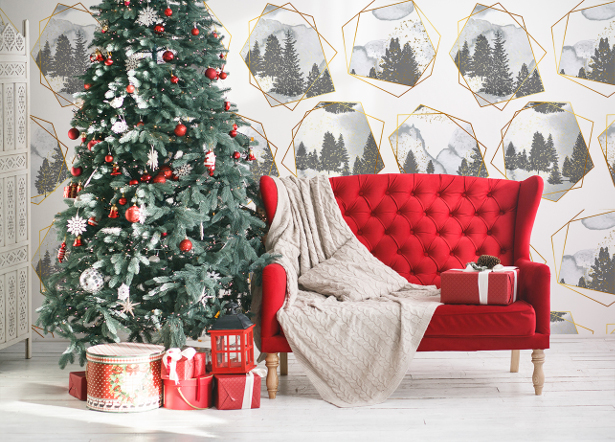 We are a team of experienced professionals, in their activities driven primarily by passion. We follow, we search, we look at global trends in design, but also create our own original designs. You can be sure that thanks to us, your interiors will become truly unique.
Wall mural ▪ Stickers for walls and furniture ▪ Print your photos ▪ Posters ▪ Reproductions
Myloview.com; a young but fast-growing company which produces wall murals, canvas prints, posters, and stickers that can personalize any interior.
 Below are just some ideas! (All can be purchased as murals, canvas prints, posters, and stickers):
• https://myloview.com/canvas-print-vintage-race-car-for-printing-old-school-race-poster-retr-no-515A8CE
• https://myloview.com/wall-mural-crack-in-wall-no-8BD2969
• https://myloview.com/sticker-elegant-gentleman-holding-glass-of-beverage-and-cigar-vintage-no-41C8AF5
• https://myloview.com/canvas-print-vintage-poster-with-shuttle-no-6BC1F33
Finding a perfect gift is not easy these days. If you don't want to risk your present ending on a clutter pile, you should try something unique yet practical. Here's when Myloview comes to rescue with its original wall art. Their products are a perfect choice for everybody who's looking for a gift that will help the modern man reflect his sensibility and personality be means of interior design. You can choose from tons of wall decor ideas that will fit into any man cave – with our custom products, the only limit is your imagination.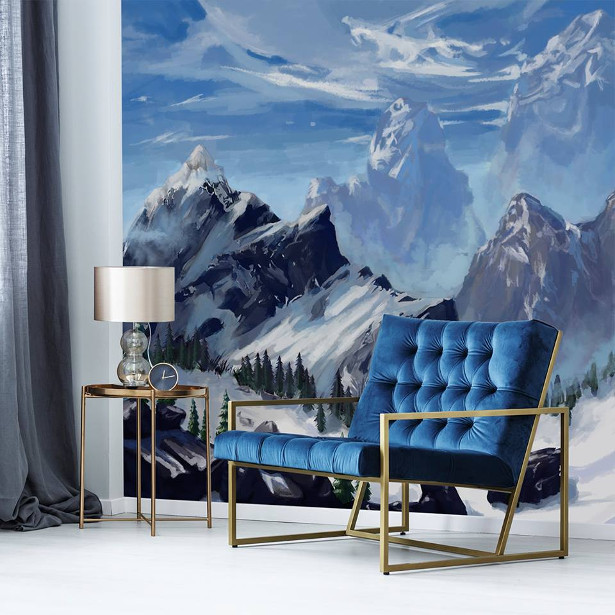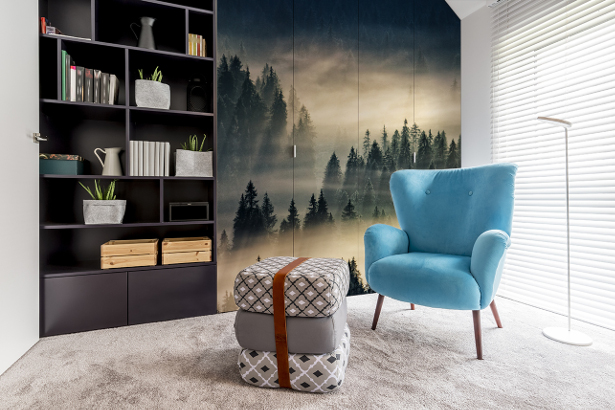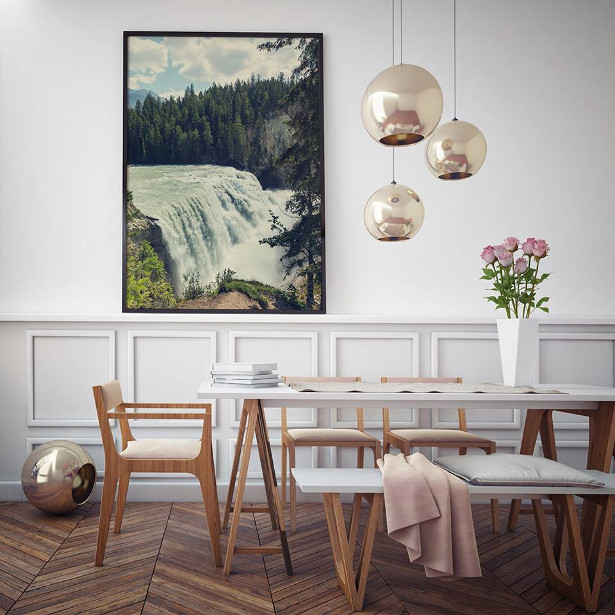 ABBEY ROAD SHOP REVEALS NEW RANGES
FOR CHRISTMAS
LEGENDARY STUDIOS SHOWCASE BESPOKE AND EXCLUSIVE LINES IN STUDIO SHOP PERFECT FOR MUSIC LOVERS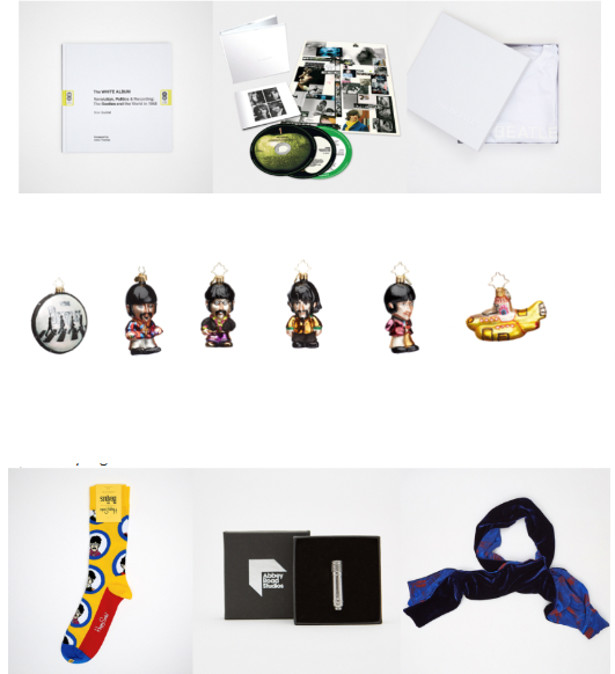 Celebrate the 50th anniversary of The Beatles' landmark 'The White Album' limited edition range, available exclusively at the Abbey Road Shop
Exclusive collectable hand-blown glass and hand-painted decorations, the perfect Christmas gift
Classic vinyl re-mastered at half-speed by Abbey Road's expert engineers for unparalleled sound quality
Gift sets, homeware, tech, instruments and more available at London's most vibrant studio shop
shop.abbeyroad.com
Abbey Road Studios is gearing up for Christmas with a whole host of bespoke, seasonal gifts essential for every music lover. From quirky homeware, boutique decorations, apparel and exclusive Beatles ranges – all incorporating Abbey Road's rich musical history. Available in-store and online at http://shop.abbeyroad.com.
Abbey Road is celebrating the 50th anniversary of The Beatles' iconic 'The White Album' with a brand new premium range exclusive to the Abbey Road Shop created in collaboration with The Beatles. The new luxury range is beautifully presented for gifting including boxed T-shirts, notebooks, stationery and more embracing the minimalist design of the album cover with the highest quality materials and embossed finishes.
For those looking to bring some Fab Four cheer to their homes, there is an exclusive range of intricate mouth-blown and hand-painted Beatles Glass Ornaments. Each decoration is uniquely designed and crafted using a centuries-old process which takes seven days to complete. These delicate ornaments aren't available anywhere else, are highly collectable and are a covetable gift for any Beatles fan.
A brand-new selection of gifts perfect for Christmas has been added, including bespoke silk scarves for men and women, bearing subtle patterns of the studios' most iconic microphones, as well as a specially commissioned exclusive pewter pin based on the Abbey Road and Chandler REDD microphone's unmistakably classic aesthetic. A new range of Beatles socks is available individually or in a special Yellow Submarine inspired 'record sleeve' style gift-box are also now available instore and online.
The top selling 'I Am the Egg Man' and 'I Am The Walrus' egg cups have been redesigned with '60s style psychedelic inscription and for those looking for something really special for the home or a loved one, Abbey Road are proud to present the replica Yesterday Score by Sir George Martin for The Beatles. Limited to 500 copies, this faithful reproduction of Sir George Martin's original orchestral arrangement comes complete with scribbles, pencil notations and an occasional tea stain. The Yesterday hand-bound folio includes a two sheet score and Certificate of Authentication.
Abbey Road stock a large collection of vinyl including the new Beatles 'White Album' box sets and new Chic album 'It's About Time' . There is also a special series of half-speed mastered vinyl, re-mastered by the studios' award-winning engineers. Working at lower speeds with highly modified equipment and from the highest quality original sources, half-speed mastering is the most accurate way to cut a record and reveals a new depth to the recordings. Some remastered classics include Simple Minds, The Rolling Stones, ABBA, The Police, Japan, Cream, Brian Eno and more. With more titles being added all the time, they are a must for music lovers who want to take their listening experience to the next level.
Another addition to the store amongst many more is the bespoke vinyl cleaning set – made with ultra-pure ingredients and featuring professional grade tools, the perfect solution for audiophiles, bedroom listeners, and superstar DJs alike. For music makers looking to add something a little different to their repertoire are the Teenage Engineering pocket operators. Though small in size, the micro synths and drum machines, pack a surprising punch and are an affordable and exceptional addition to any aspiring and versed sequencer's trick box.
There are many more items and exclusive ranges available online (with worldwide shipping) at http://shop.abbeyroad.com and in store. The Abbey Road Shop is right next door at 5 Abbey Rd, London NW8 9AA and is open Mon to Sat 9:30am-6:00pm and 10 am – 6:00pm on Sundays.
Christmas Jumper Day lands
With three days to go until National Christmas Jumper Day, it's time to get ready with a bright and bold Jumper from Imperial War Museums shop.
Featuring a brand new design for 2018, this cosy Christmas essential showcases the iconic Spitfire amongst a classic repeat Fairisle pattern.
With a matching Jumper available for kids, this is the perfect gift for the mini aviation enthusiast and their co-pilot.
Adult Spitfire Christmas Jumper £38.00 and Kids Spitfire Christmas Jumper £25.00
Imperial War Museums shop
www.iwmshop.org.uk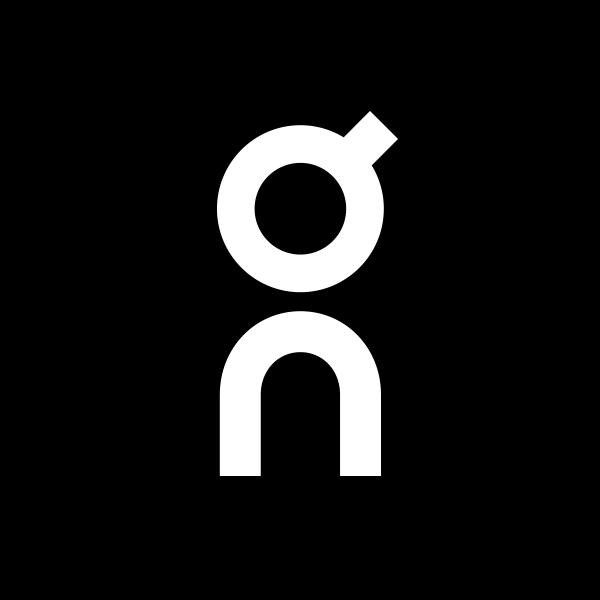 Running t-shirts 
FACEBOOK | TWITTER | INSTAGRAM | STRAVA | YOUTUBE | LINKEDIN
Weather Shirt – £100.00
https://www.on-running.com/en-gb/products/weather-shirt-navy-black-m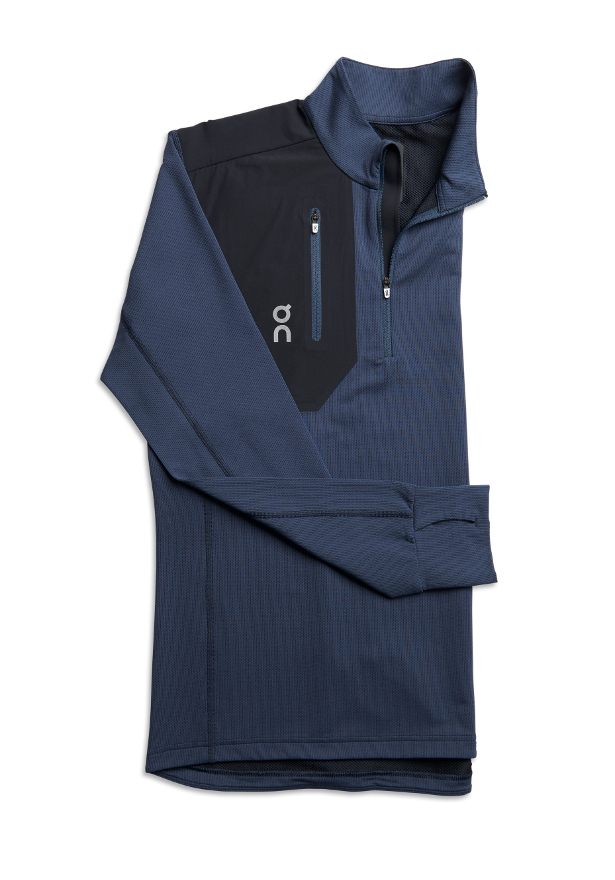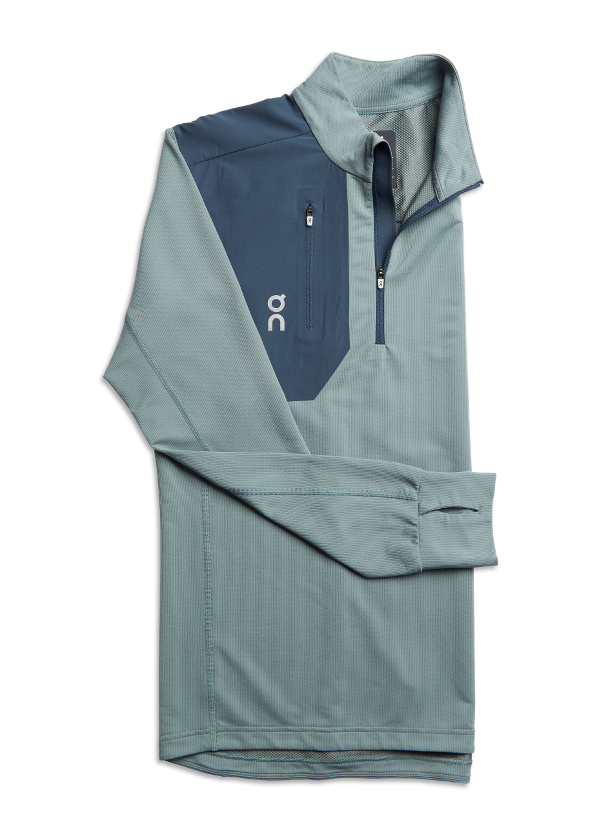 Long-T – £70.00
https://www.on-running.com/en-gb/products/long-t-navy-m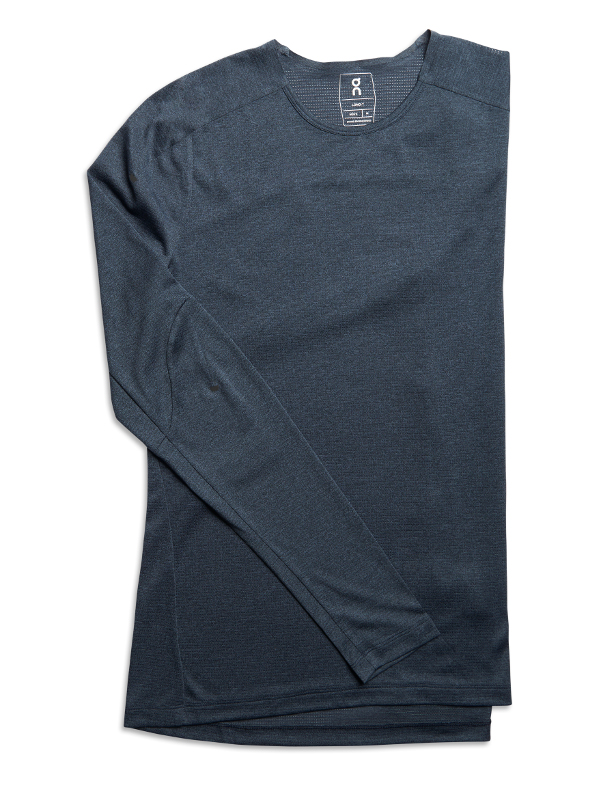 Performance-T – £70.00
https://www.on-running.com/en-gb/products/performance-t-malibu-navy-m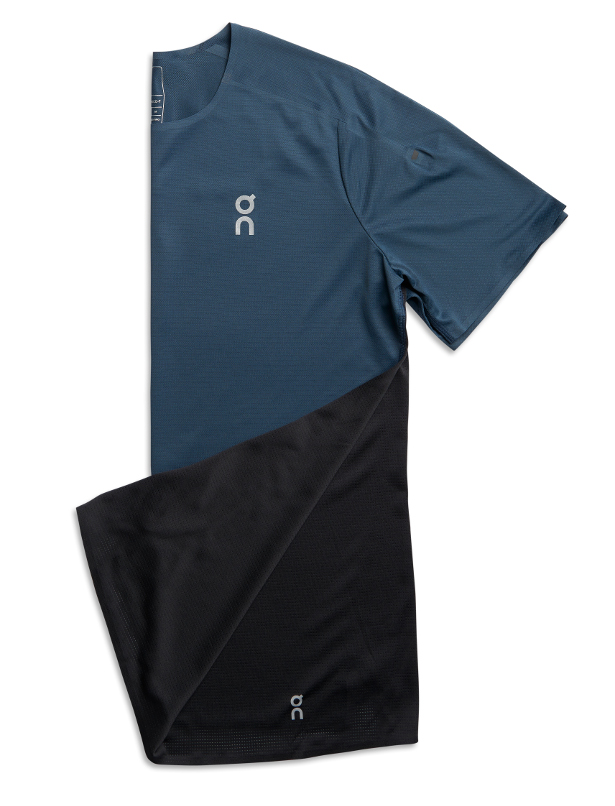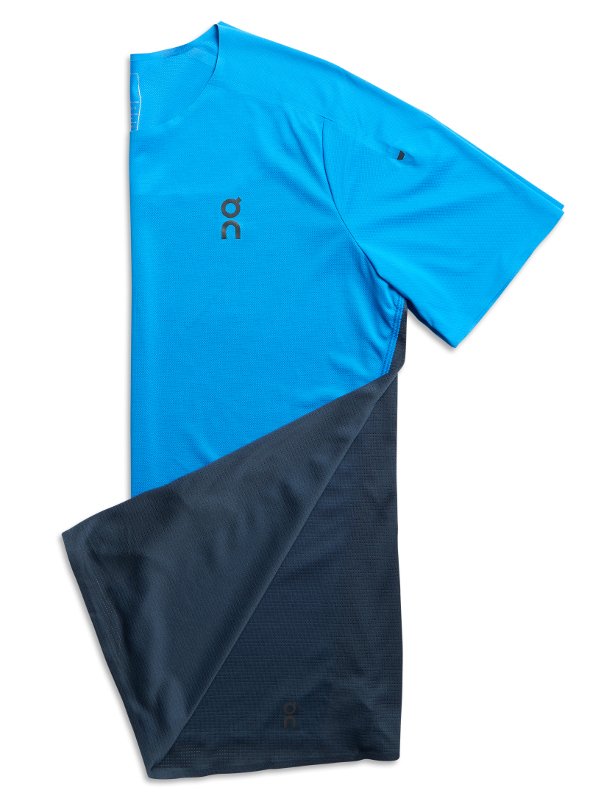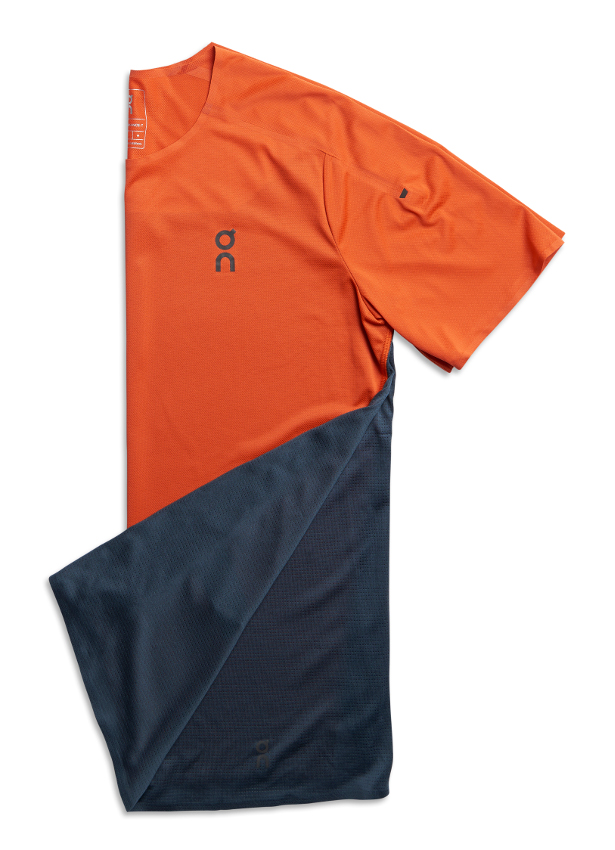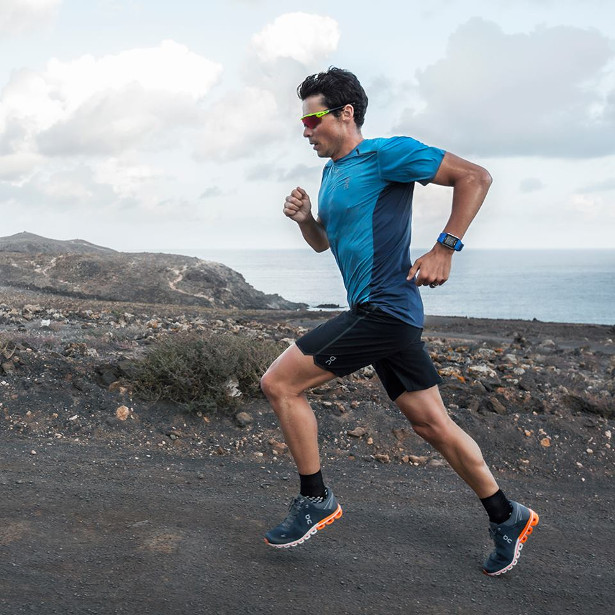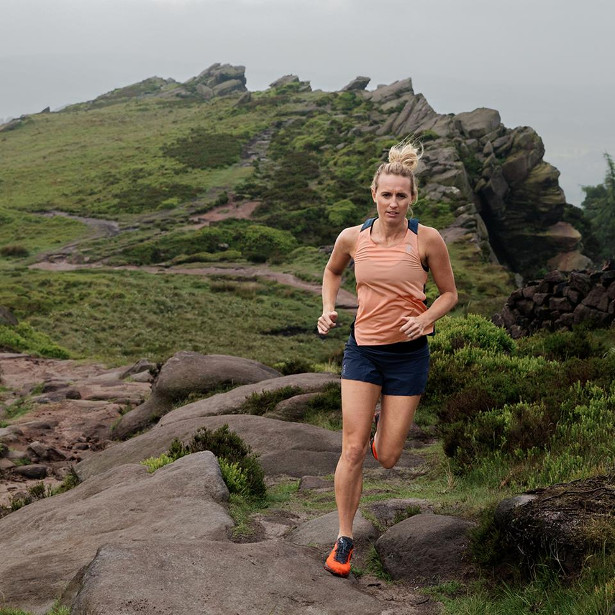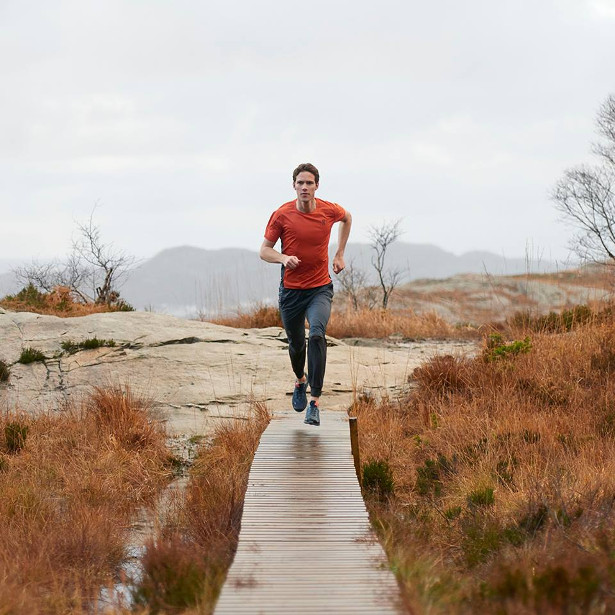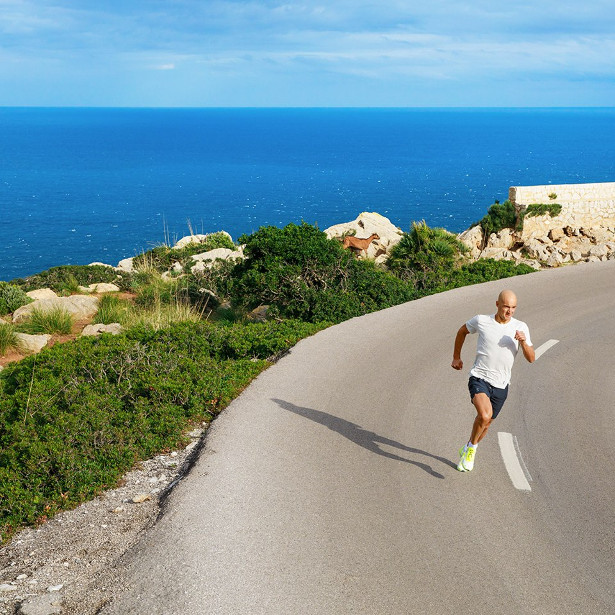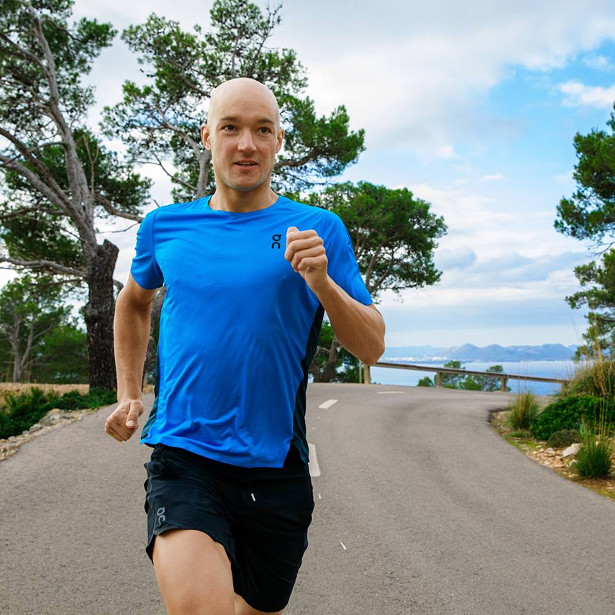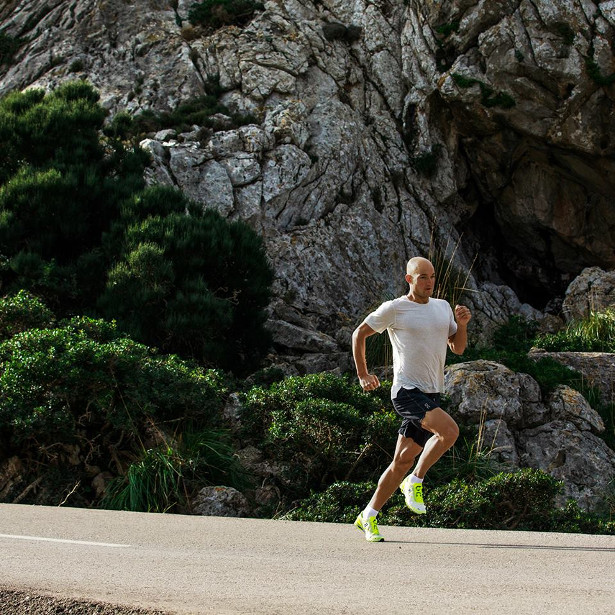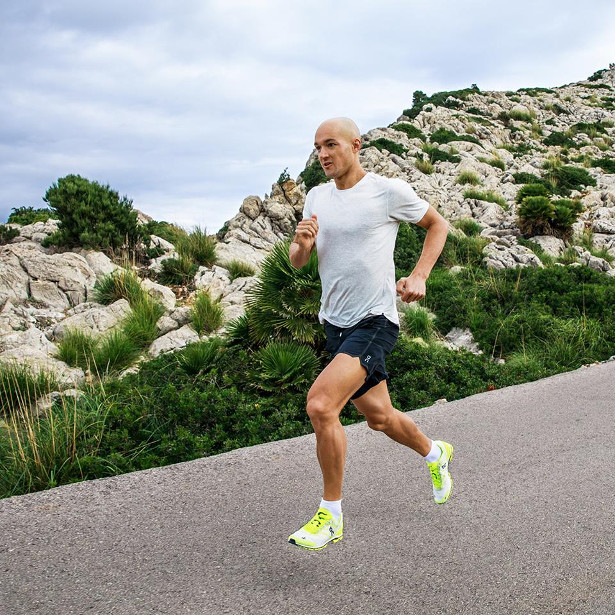 The Ultimate Boy's Toy, Treat him to the perfect set of wheels this Christmas. www.micro-scooters.co.uk
FACEBOOK | INSTAGRAM | YOUTUBE | TWITTER
From the latest electric falcon which has a range of 10km to the ultra-portable Micro Speed – treat him to the perfect set of wheels from Micro Scooters (www.micro-scooters.co.uk) this Christmas.
FOR THE GADGET GURU
Micro Falcon Electric Scooter
£999.95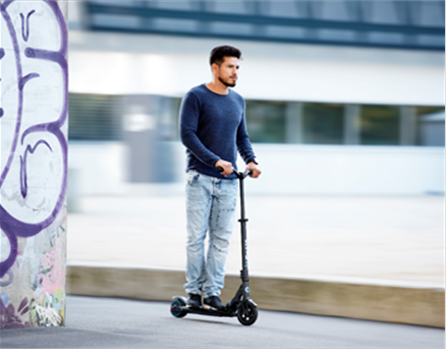 Micro Falcon Electric Scooter
£999.95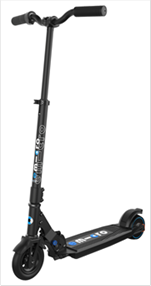 Virtually quicker than any form of public transport
Weight: 7.9kg
Range: 10km
FOR THE CITY SLICKER
Speed Silver
£139.95
Ultra-portable for hop on and hop off journeys
Integrated shock-dampening system for a smoother, bump-free scoot
Weight: 3.8kg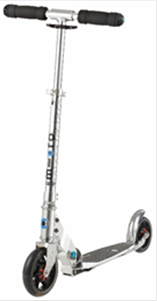 Speed Silver
£139.95
FOR THE SUNDAY SCOOTER
Micro Black
£184.95
Micro Classic Black
£184.95
Kickstand enables the scooter to stand upright by itself
Swiss design and engineering
Folded Dimensions 73 x 12 x 33cm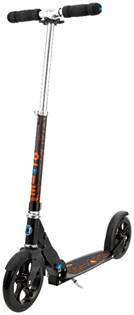 Private Olympic Experience at Lake Placid
A new experience presented by Wings Air Helicopters in partnership with Lake Placid Olympic Sites and Lake Placid Lodge
www.go.wingsair.net

This exhilarating, year round experience begins with a private helicopter flight from Manhattan to Lake Placid, site of the historic 1932 and 1980 Winter Olympics.
Upon arrival you begin your very own Olympic Games with a Torch Relay and Opening Ceremony at the Lake Placid Olympic Venue of your choice. Channel your inner athlete by racing down the bobsled track, curling, skiing Whiteface, skating around the outdoor Olympic Speed Skating Oval or testing your hockey acumen in the 1980 Herb Brooks Arena, where the Miracle On Ice took place. Guests will be timed and scored throughout the Games and medals will be awarded. Tour guide, ground transportation between venues and personalized, keepsake 1980 hockey jerseys are included.
After an action-packed day relax at the rustic Lake Placid Lodge, a Relais and Chateaux property overlooking Lake Placid. Lunch is prepared from local, seasonal ingredients. Overnight guests can enjoy snowshoeing, cross country skiing and a bonfire by the lake with S'Mores nightly. Optional: in-room massage before dinner to rejuvenate tired muscles, athlete meet-and-greet (subject to availability). Offerings vary based on season and length of stay. Recommended minimum age 13. The experience is concluded with a smooth helicopter flight back to Manhattan at sunset or the following day.
The Green Man Gaming Holiday Sale Starts Today
Up to 75% off (plus 12% discount code) on the Best Games of 2018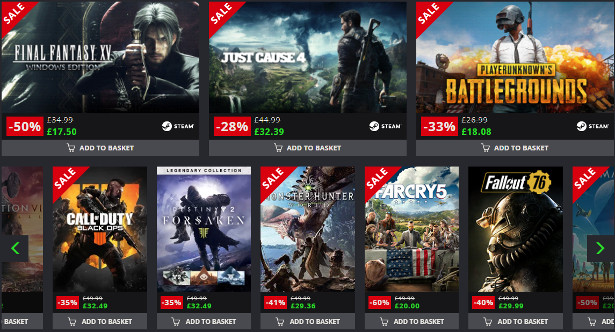 London, UK 18 December 2018 – The Green Man Gaming Holiday Sale starts before Christmas this year, with up to 75% off, for those looking for a bargain for that last minute dash for Christmas gifts.
The sale is live now until 16:00 UTC 10th January 2019.
This year's Holiday Sale highlights the best games of the year with over 1,500 titles at up to 75% off. For an extra saving, Green Man Gaming will be giving customers an additional 12% off all games in the sale with the code GMG12.
2018 has seen a lot of stand out games and the sale aims to celebrate them all. Customers will be able to get some ideas on what to buy based on curated lists including 2018 Bestsellers, Best Reviewed games of the year and Staff Picks.
2018 Bestsellers deals that can't be missed:
Call of Duty Black Ops IIII – was £49.99 now £37.49
Fallout 76 – was £49.99 now £29.99
Shadow of the Tomb Raider – was £44.99 now £22.49
Final Fantasy XV Windows Edition – was £34.99 now £17.49
Hitman 2 – was £44.99 now £31.49
Assassins Creed Odyssey – was £49.99 now £25
Assassins Creed Origins – was £49.99 now £16.49
Just Cause 4 – was £44.99 now £35.99
Far Cry 5 – was £49.99 now £20
Dragon Quest XI Echoes of an Elusive Age – was £39.99 now £23.99
Visit www.greenmangaming.com today to shop the Holiday sale and save big.