Tree2mydoor original and meaningful natural gifts that last year after year. www.tree2mydoor.com
FACEBOOK | TWITTER | LINKEDIN |
Tree2mydoor is a family run business that was set up to provide people with original and meaningful natural gifts that last year after year.
The full festive range is here: www.tree2mydoor.com/special-occasions/christmas-gifts
Tree2mydoor supplies a range of trees and plants that are individually boxed with a personalised greetings card and care guide, making a unique and thoughtful gift. Tree2mydoor offers many Christmas gift trees and plants as gifts, as well as festive stocking fillers and last minute presents, for those on your Christmas list that have everything. Tree2mydoor also provides gifts for occasions the rest of the year, from weddings and new arrivals, to Easter and Valentine's Day.
Last order date for Christmas is Thursday 20th December 2018 – please see website for further details.
Christmas Holly Bush Gift
£32.99
www.tree2mydoor.com/christmas-holly-bush-gift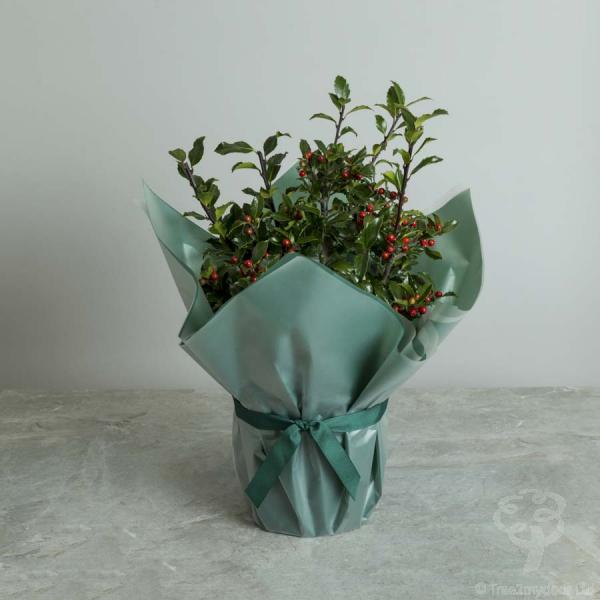 The holly bush is a beautiful evergreen gift that can be enjoyed year after year. The leaves on this beautiful holly bush are a deep glossy green with a slight blue tint. We will try our hardest to dispatch a tree with berries on it however this is not always guaranteed. The bush is dispatched at a height of 45-50cm and arrives in a 3-litre pot
Christmas Standard Holly Tree Gift
£44.99
 www.tree2mydoor.com/christmas-standard-holly-tree-gift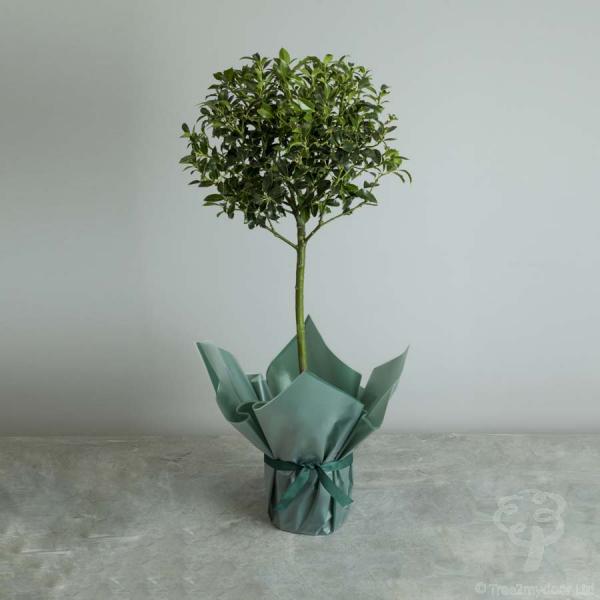 The holly tree is a beautiful evergreen gift that can be enjoyed year after year. The tree is a standard holly and the leaves are a stunning deep emerald shade. We will try our hardest to dispatch a tree with berries on it however this is not always guaranteed. The tree is dispatched at a height of 90-95cm and arrives in a 3-litre pot
Lemon Tree Gift
£59.99
www.tree2mydoor.com/lemon-tree-gift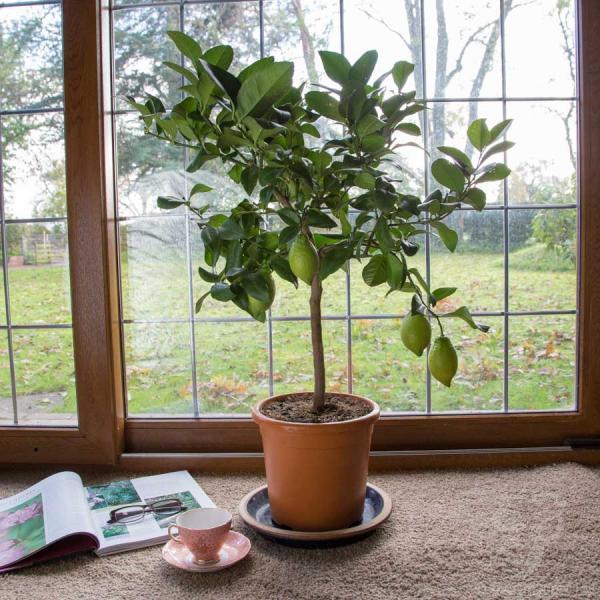 A stunning gift for someone with a zest for life. Lemon trees are evergreen and usually produce fruit and blossom four times a year. They look fabulous placed in a bright, airy hallway, conservatory or out on the patio during summer. The lemons grow from small white flowers, which look and smell absolutely phenomenal. Gift arrives approx 65cm in height in a beautiful gift wrapped 5 litre pot (height includes pot). Perfect for bright, unheated porches and conservatories and can be placed in sheltered, sunny spots in the garden over the warm summer months. Lemon trees are always selected with ripening fruit if available. Order online and we can deliver directly on the day you choose.
Tabletop Christmas Tree
£26.40
www.tree2mydoor.com/tabletop-christmas-tree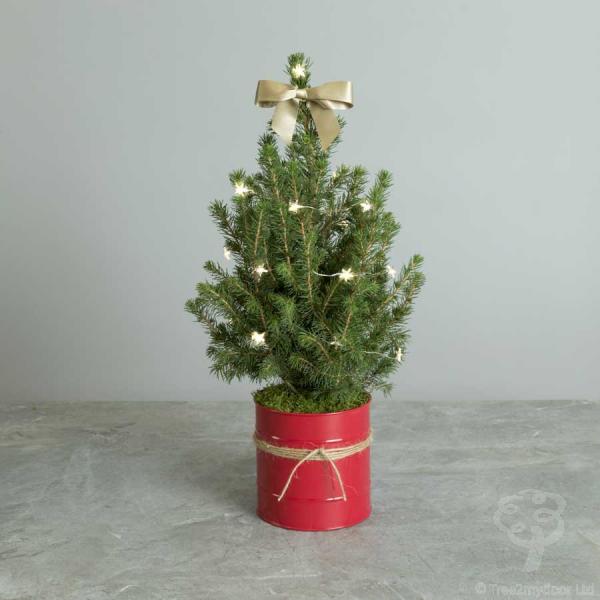 A perfect seasonal desktop gift for the office or an apartment.Proper care of the tree will allow it to thrive after the festive celebrations are over, it will make a nice new addition to the household or can be planted out in the garden and brought back in for next Christmas. The tabletop tree is a Picea conica variety. It is Decorated with LED fairy lights, satin bow topper and snow and is planted in a red festive zinc bucket. Tree arrives 50cm in height. Fairy lights require 2 x AA Batteries (not included)
Yuletide Camellia Gift
£46.00
www.tree2mydoor.com/camellia-yuletide-gift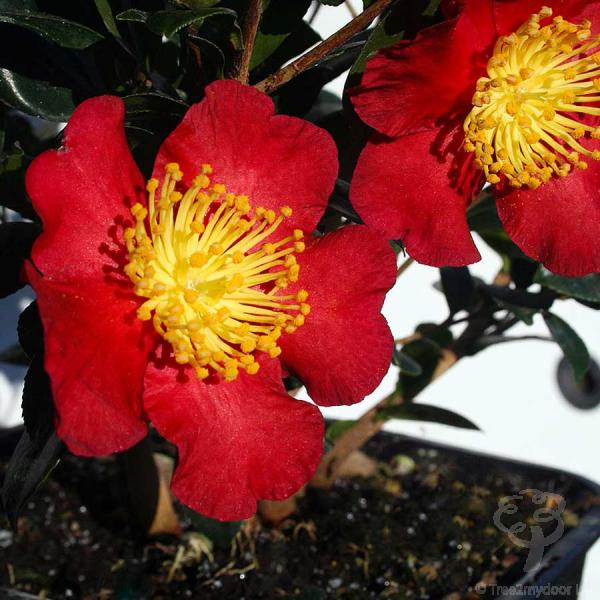 The Yuletide Camellia is a classic festive, fiery red, with a beautiful yellow center, the Yuletide Camellia is perfect to brighten up any winter garden. The bright blossoms stand out against it's evergreen and glossy foliage to make a stunning and wonderful plant. This Christmas Camellia is the perfect gift to give to anyone over the festive period and will make an everlasting impression. It will be 60 – 80cm on arrival.
White Indoor Christmas Rose Planter
£24.98
www.tree2mydoor.com/the-white-christmas-rose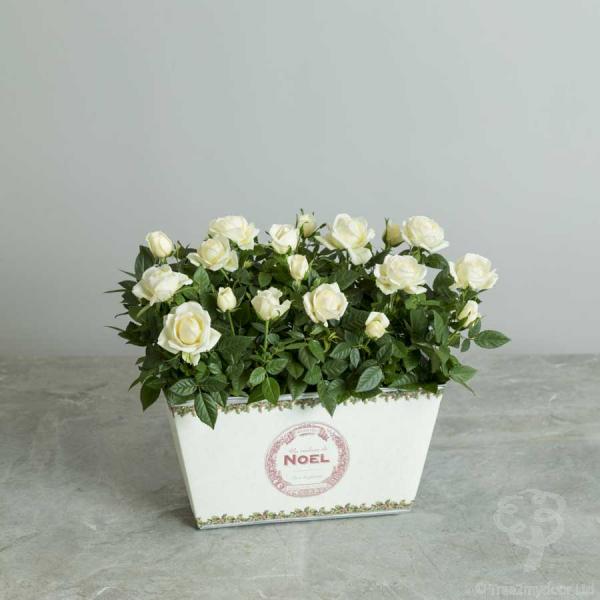 Our white Christmas indoor planter is an ideal gift to send this year, no other gift is a more perfect symbol of the season. The white blooms look beautiful set atop deep emerald leaves and planted in a festive noel tin. The perfect indoor plant for this festive season, The roses will last for about 5-8 weeks and have stunning indoor blooms throughout mid Winter. Our indoor roses are dispatched in bud so they're at their freshest for longest. Water 2-3 times a week and keep in a well lit area. Rose plants and planter are 30cm in height.
Christmas Bay Tree Gift
£44.99
www.tree2mydoor.com/christmas-bay-tree-gift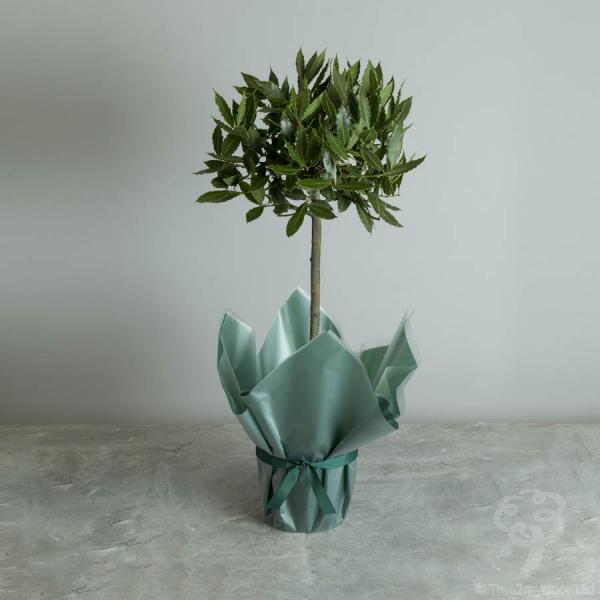 Our lovely Christmas bay tree will bring a splash of festive cheer this Christmas. This tree will arrive in a beautiful high quality gift wrap, adding an air Christmas sophistication to the gift. This iconic gift will provide many years of happy memories and will always be a welcome addition to each and every Christmas for years to come. Bay trees are evergreen and native to the shores of the Mediterranean. The tree is dispatched in a 19cm pot and is approximately 80-85cm (2.5ft) in height. It will arrive in high quality gift wrap. Aromatic leaves are perfect for flavouring Christmas dinners, add new delicious dimensions to your stuffing.
100 years after WW1, the French Historial of the Great War presents: the Unknown Face.
A project by FF Paris, a creative boutique agency founded by Fred & Farid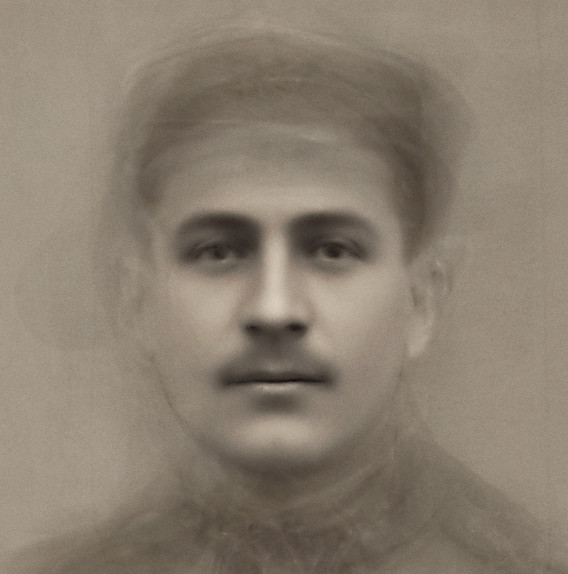 November 11, 1920. In the aftermath of the First World War, for both Paris and London, the burial of an Unknown Soldier embodied the memory of all deceased soldiers. Anonymity guaranteed everyone's heroism and allowed families to grieve.
To mark the Centenary of the Armistice, the Historial of the Great War of Péronne and the creative boutique agency FF Paris are bringing to life a collaborative digital project entitled "Le Visage Inconnu" (The Unknown Face). Regardless of their nationalities or origins, millions of human beings involved in the conflict, both men and women were victims of the horrors of the First World War. In memory of the lives shattered by war, tens of thousands of portraits were collected over several months and overlaid using an algorithm, to make up one unique face: "THE UNKNOWN FACE", human, universal.
This portrait will be unveiled on November 11 at the Historial de la Grande Guerre in Péronne, for the centenary of the Armistice, in the form of a digital work of art. Visitors will be able to browse through the tens of thousands of faces that constitute it.
As of November 8, to extend the experience and share the message of peace that it embodies with the general public, a dedicated interactive platform (produced by Merci Michel studio) www.theunknownface.com will allow you to discover "THE UNKNOWN FACE" and some of the destinies of the men and women who marked the history of the Great War. The site aims to consolidate collective and individual memory contributions. It will be continuously updated with new portraits, modifying, following the morphing technique, The Unknown Face. The experience will also be extended to a dedicated Instagram account to discover faces, story formats and videos on Facebook.
100 years after the Armistice, "THE UNKNOWN FACE" reveals a portrait that symbolizes peace, a synthesis of faces that are now unknown, but were at the time very intimate. This project, approved by the Centenary Mission, is inscribed as a part of the process of remembering, understanding and hope. It carries a universal message of peace with the synthesis of a multitude of faces, of lives carried away in the whirlwind of the Great War.
Nearly 10 months of work were necessary to bring this ambitious project to life, combining technology and the duty of memory in the service of peace. The algorithm specially developed for the purpose of creating faithful face synthesis will allow this face to evolve over time according to the portraits that will continue to be collected from the archives.
https://theunknownface.com/en/
As Christmas approaches fast and the search is on for a special gift or treat, SAMPLE Christmas 1st & 2nd December on Greenwich Peninsula can help secure that wonderful present with over hundreds stalls to search from, as well as workshops and plenty of food and entertainment for great free weekender for the whole family.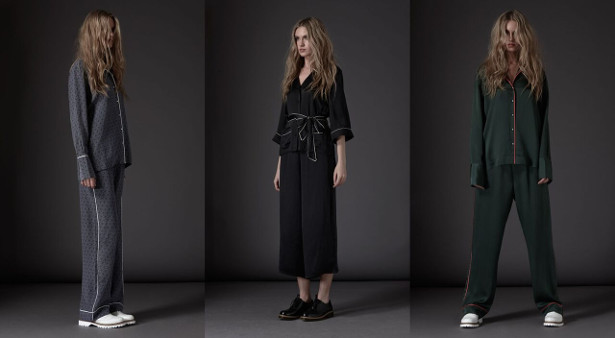 This unique pop-up market which celebrates the very best of emerging talent within the capital from the worlds of fashion, design, homeware, skincare, food and drinks- offering their wares at one-off prices ahead of the new season.
From decadent jewellery, luxurious cashmere, slinky silk lingerie, hand-tooled leather goods to wonderful homewares there is something for everyone's purse.
Here a quick guide via the classic carol, 12 Days of Christmas to some of the amazing gift options and vendors who will be attending the event.
If you would like further images, a selection list of the best homewares, mens/ladies wear and vegan items or a full list of designers and traders appearing at the market – please do not hesitate to contact me.
Making Christmas a celebration of quality, creativity and sustainability with gifts from small businesses with big ideas.
SAMPLE is open from Saturday 1st and Sunday 2nd December from 11-7pm on Greenwich Peninsula – a Christmas shopping and unique gift experience for the urban generation.
www.greenwichpeninsula.co.uk/whats-on/events/sample/
From Hire to Fire & Everything in Between, is the only book of its kind in Australia to help small to medium business owners navigate hiring, managing and exiting employees.
(This book provides understanding and knowledge around the topic of #metoo !)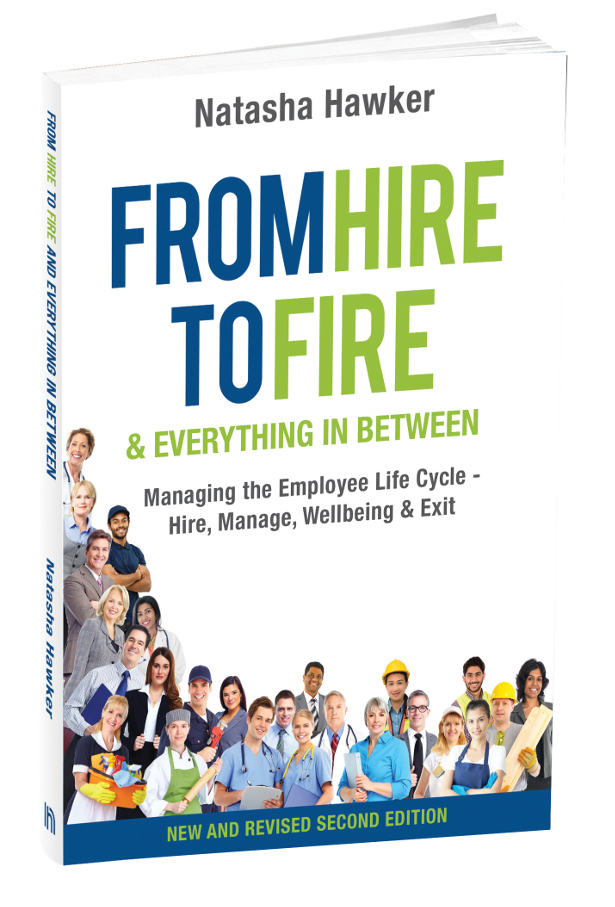 By Natasha Hawker
A NEW BOOK HELPS BUSINESS OWNERS NAGIVATE THE EVER-CHANGING WORKPLACE
www.employeematters.com.au/product/book-hire-fire-everything/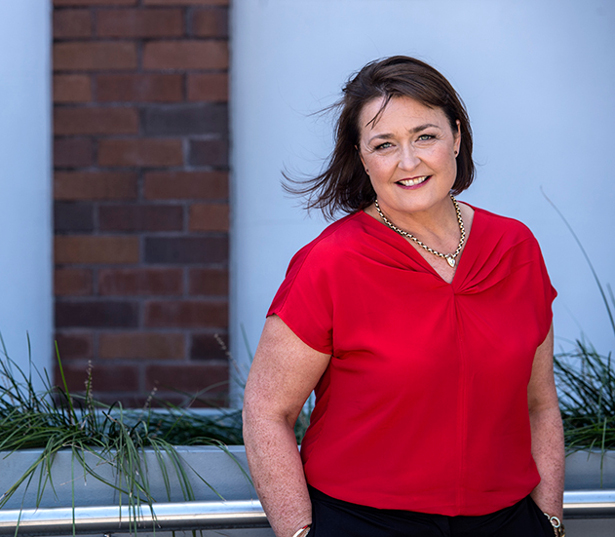 Employee expert and author says business owners need to learn how to hire properly and should undertake Appropriate Workplace Behaviour training in light of #metoo.
The author of a new book – From Hire to Fire & Everything in Between – claims "the majority of business owners are terrible at recruiting."
Natasha Hawker, the founder and director of Employee Matters, which provides employee support to businesses around Australia, says poor recruiting means business owners often bring on employees "that are unable to do what they thought they could do or are not a cultural match to the business."
This not only leads to poor productivity but can even lead to costly unfair dismissal claims.
With the #MeToo movement gaining momentum, Christmas party season fast approaching and new domestic violence leave entitlements in place, Natasha, who has 23 years' experience in human resources, people management and employment relations, felt the timing was right to launch a new edition of her HR bible.
First released in 2015, From Hire to Fire & Everything in Between, is the only book of its kind in Australia to help small to medium business owners navigate hiring, managing and exiting employees.
Entertaining and easy-to-read, the book reveals the secrets to finding, building and maintaining engaged, high performance teams – increasing productivity and profitability by up to 20 per cent.
Equally, it teaches business owners how to have those difficult conversations and exit employees easily, fairly and legally, avoiding company fines of up to $63,000 and personal fines of up to $12,600.
"Your employees are your biggest opportunity to make your business successful. They can also be your greatest liability," Natasha says.
She says hiring and managing the right employees, dismissing poor performers and keeping compliant with everchanging workplace laws can be an ongoing challenge.
"Research consistently shows that people issues are the primary cause of headaches for most businesses."
"There are legal challenges to be faced within employment law; there's the cost of hiring and managing employees, whilst trying to avoid and prevent discrimination, bullying and terminations – to name just a few," she says.
"This book aims to remove those headaches by equipping business owners with the knowledge and advice they need to manage employees – from hiring and getting the most out of them, right through to exiting staff."
Natasha has held numerous human resources and recruitment roles over the past two decades, including for global management consulting firm Accenture, in London, India and Australia, before launching Employee Matters in December 2011.
She has presented at conferences and for organisations across the globe, on all aspects of HR, people management and employment relations and has facilitated Appropriate Workplace Behaviour courses as a qualified Train the Trainer.
She is also regularly quoted as an expert on employee matters in the national media, including for the ABC and in the Sydney Morning Herald.
Natasha Hawker is available for interview and can discuss a broad range of topics, including:
The #MeToo movement – has increased the number of sexual harassment complaints being filed due to an increase in awareness and acceptance of the issue. Natasha firmly believes, now more than ever, employers need to protect their employees and themselves by conducting Appropriate Workplace Behaviour training.
Christmas parties – are notoriously high risk for complaints around sexual harassment or inappropriate behaviour. Natasha says bosses need to prepare properly for the silly season. She says Christmas parties are an extension of the workplace and professional conduct is required. Communications should be sent out ahead of the event, outlining the expectations around behaviour and the ramifications for non-compliance.
Domestic Violence Leave – millions of workers across Australia now have access to unpaid domestic violence leave, following a ruling by the Fair Work Commission which came into effect on August 1. Natasha says this is a new change that impacts potentially all Australian businesses and goes some way to help curb our appalling performance in supporting victims of domestic violence, with one woman every week being murdered by her current or former partner.
Firing Employees and Redundancies – Natasha believes we are going to start seeing some significant impacts of technology in the workplace which will result in an increasing number of redundancies. In addition, every business owner will need to exit poor-performing employees at some point. Natasha can provide advice on how to end an employee's tenure with minimal legal, commercial or emotional fallout.
From Hire to Fire & Everything in Between, $24.95, is available now from all good book stores, including Dymocks, Amazon, Kindle, and the Employee Matters website, www.employeematters.com.au
Party Season Must Have!
Light up the room and feel fabulously confident with the gorgeous Taffeta & Lace Dress, designed and curated by up and coming womenswear designer Georgina Dee.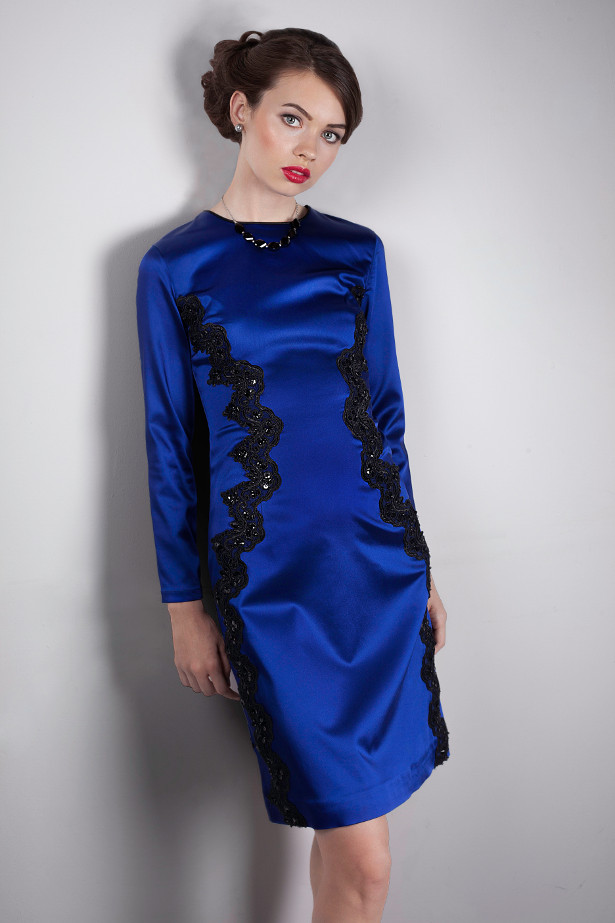 As the Christmas party season get's underway nothing says party like this vibrant pop of blue, meanwhile the contrasting beaded lace detail is the cherry on top of the tree to add some serious festive glitz and glamour! Made of 100% polyester the combination of black and striking blue tones works fantastically to create this bold statement. Be sure to pair with some killer heels, statement clutch, and just let the dress do the talking!
Down to the finest details, this fitted number sits perfectly on the figure from head to toe, meanwhile the black embellishments certainly helps to accentuate a women's curves beautifully. With a round neckline, long sleeves and knee length, it captures a timeless shape. An investment piece which will see you bring your new favourite party dress out year upon year.
Here at Georgina Dee, an independently owned British clothing brand, they go above and beyond to create exceptional occasion wear in both quality and design. After all once adorning a Georgina Dee garment a women should instantly feel beautiful, elegant and stylish. Designed and made by Georgina herself the brand offers a modern approach to vintage designs, which you can certainly recognise in this Taffeta & Lace Dress as you can instantly notice the fusion between the classic vintage shape of the dress, brought bang up to date through the choice of colour and embellishment, which is what makes her designs so fresh, exciting and one to watch in womenswear.
The Taffeta & Lace Dress will be available to buy online for £240.00 from GeorginaDee.
ONCE UPON A DEADPOOL
UK RELEASE DATE AND POSTER
A fairy tale that gives zero F's…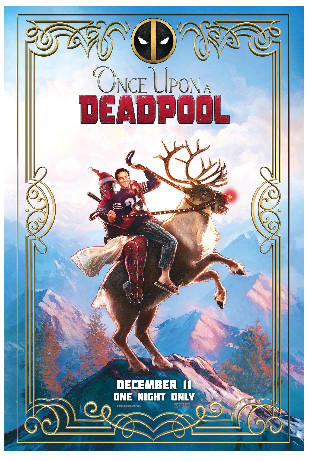 Twentieth Century Fox has today made available the poster for ONCE UPON A DEADPOOL, starring Ryan Reynolds. ONCE UPON A DEADPOOL arrives in UK cinemas – for one night only – on December 11th.
Download the poster from the ONCE UPON A DEADPOOL DPK here: https://dpk.thinkjam.com
Click 20th Century Fox > Once Upon A Deadpool to access
*Please do contact us if you need a password reminder*
For more information on ONCE UPON A DEADPOOL contact Sami and Chris @ Think Jam
e: sami.westwood@thinkjam.com / chris.white@thinkjam.com
t: 0207 324 0088
www.facebook.com/DeadpoolMovieUK
https://www.foxpressofficeuk.com
#OnceUponADeadpool
Free Cinema Festival for Kids at the Royal Opera House this December

The Royal Opera House offers free culture for kids in London this Christmas as we launch our first ever Cinema Festival, with free children's tickets to 11 opera and ballet performances from Monday 3 December 2018 to Sunday 6 January 2019. This includes all Saturday and Sunday matinée performances and the opening live cinema broadcast of The Royal Ballet's The Nutcracker (3 December). All performances are screened in the Linbury Theatre, the West End's newest and most intimate theatre.
Alice's Adventures in Wonderland (© ROH/ Johan Persson, 2011); children at the Royal Opera House (© ROH. James Bellorini, 2018); the animal ballet in The Magic Flute (©2017 ROH. Photographed by Tristram Kenton)
The family-friendly festival, free for children from five to 15 years, opens with Christmas favourite The Nutcracker. This magical ballet tells the story of Clara and her enchanted Nutcracker doll, who vanquish the evil Mouse King and journey to the Kingdom of Sweets, where they meet the Sugar Plum Fairy and many other colourful characters. The screening takes place on Monday 3 December 7.15pm. This will be followed by playful ballet rom-com La Fille mal gardée (Saturday 8 December, 2pm), Mozart's entrancing opera The Magic Flute (Sunday 9 December, 4pm) and a visit to the Mad Hatter's tea party, among other strange events, in the ballet Alice's Adventures in Wonderland (Saturday 15 December, 2pm). Fairy-tale opera Cendrillon (Cinderella, Sunday 16 December, 4pm) will enchant the little ones with its storybook designs before Swan Lake (Saturday 22 December, 2pm), which is the perfect introduction to classical ballet. This is followed by The Winter's Tale, based on Shakespeare's play, on Sunday 23 December at 4pm.
After Christmas, the ballet Romeo and Juliet will celebrate one of literature's greatest love stories on Saturday 29 December at 2pm; the romantic Parisian opera La bohème follows on Sunday 30 December at 4pm. On Saturday 5 January at 2pm audiences get a chance to see The Royal Ballet's new Swan Lake, in Liam Scarlett's spectacular staging. The Royal Ballet's Giselle will close the Cinema Festival on Sunday 6 January at 4pm.
Tickets to the live broadcast of The Nutcracker cost from £13 to £17 for adults (free for children from five to 15) and tickets for all other cinema screenings cost £10 to £15 for adults (free for children). To claim the free children's places, book a family package, with a maximum of four children (five to 15 years) going for free per two adults. The Cinema Festival will take place in the Linbury Theatre at the Royal Opera House from Monday 3 December 2018 to Sunday 6 January 2019.
For more information or to book tickets for the Cinema Festival visit: www.roh.org.uk/cinemafestival
The Royal Ballet presents a programme of one-act ballets full of variety and seasonal celebrations
Les Patineurs / Winter Dreams / The Concert
Frederick Ashton / Kenneth MacMillan / Jerome Robbins
Tuesday 18th December 2018 – Friday 4th January 2019
© Artists of The Royal Ballet in Les Patineurs, ROH Bill Cooper 2014
Join The Royal Ballet this winter for a selection of seasonal one-act ballets by Frederick Ashton, Kenneth MacMillan and Jerome Robbins. This triple bill showcases The Royal Ballet's repertoire of classic works covering themes of romance, beauty and comedy.
A wintry setting and sparkling choreography set the tone for Ashton's imaginative ballets Les Patineurs. This delightful work brings the joy and beauty of ice-skating to the stage with a variety of virtuoso steps, comedic turns and much lyrical beauty. Set on a frozen pond in a snowy landscape, the ballet focuses on a group of ice skaters and culminates in a spirited finale as a single dancer executes an astonishing series of turns while snow falls around him. Les Patineurs was created in 1937 and the original cast included Margot Fonteyn and Robert Helpmann. Constant Lambert arranged the score from a scene in Giacomo Meyerbeer's opera Le Prophète (1849). Last performed by The Royal Ballet in 2010, this revival features debuts by First Soloists Cesar Corrales, James Hay and Marcelino Sambé
The programme also includes Kenneth MacMillan's evocative ballet Winter Dreams. Taking inspiration from Anton Chekhov's play Three Sisters, the ballet explores the lives and loves of three girls living in the Russian countryside. MacMillan captures the atmosphere of Chekhov's masterpiece, delving into the inner lives of the characters, displaying their hidden thoughts and feeling through a series of solos, pas de deux and ensemble pieces. MacMillan created the ballet in 1991 to celebrate Her Majesty Queen Elizabeth the Queen Mother's 90th birthday and the original cast included Darcey Bussell, Viviana Durante and Irek Mukhamedov. Winter Dreams is regarded as one of Kenneth MacMillan's most outstanding works and is set to music by Tchaikovsky
arranged by Philip Gammon with additional extracts of Russian folk music arranged by Sarah Freestone. Designs are by Peter Farmer.
Rounding off the programme is Jerome Robbins's The Concert. A fitting tribute in the choreographer's centennial year, this gleeful ballet is regarded as one of the funniest ever created and parodies the very idea of performance. An on-stage pianist plays nine pieces of music by Frederyk Chopin as an audience assembles and we follow their surreal, vibrant and whimsical thoughts. This outrageously funny ballet is filled with sight gags and slapstick moments. The Concert was created for New York City Ballet in 1956 and was first performed by The Royal Ballet in 1975. Robbins's clever choreography and comic timing make this innovative ballet a much-loved gem of the repertory.
Support young cancer patients with your Christmas shopping this year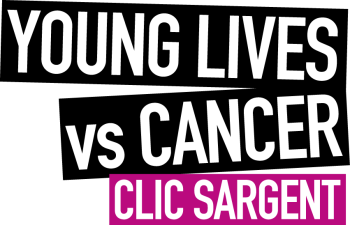 CLIC Sargent is selling a range of Christmas gifts this year with money from each purchase going towards helping children and young people with cancer across the UK.
For Children
Mini Animal backpack
mini animal backpack 2
The perfect backpack for your little ones with an animal printed design! It has a carrying handle and adjustable padded shoulder straps, padded back for comfort, zipped main compartment and small front pocket.
Price: £12
Available here: https://shop.clicsargent.org.uk/products/animal-mini-backpack
Barnaby the CLIC Sargent Bear
Barnaby-bear
Cute grey and blue cuddly soft toy bear.
Price: £9.99
Available from H Samuel and Ernest Jones stores
Unicorn tattoos
unicorn tattoos 2
Temporary tattoos perfect for the kids who love all things Unicorn related. Each pack contains two sheets of glittery and very colourful assorted tattoos which are dermatologically tested and can be easily washed off.
Price: £4
Available here: https://shop.clicsargent.org.uk/collections/gifts-for-children/products/unicorn-tattoos
In The Jungle Felt Tip Stamp Pens
stamp pens 1
A set of 18 rainbow-coloured felt tip pens each with a unique stamp, in a In the Jungle storage case. The stamp and felt tip are on opposite ends of the pen, and both have their own ink.
Price: £6
Available here: https://shop.clicsargent.org.uk/collections/gifts-for-children/products/in-the-jungle-felt-tip-stamp-pens
160 Animal Sticker Set
Stickers – wild and cuddly
160 animal themed stickers, perfect for your little one and their friends.
Price: £2.50
Available here: https://shop.clicsargent.org.uk/collections/gifts-for-children/products/stickers-wild-and-cuddly
For Mums
Happiness is Homemade Apron
happiness is homemade apron
The perfect apron for home cooks of any ability.
Price: £14
Available here: https://shop.clicsargent.org.uk/collections/gifts-for-her/products/happiness-is-homemade-apron
Mum is the Boss Mug
mum is the boss mug
Everyone knows who the boss is and every Dad pretends it's not true! Mum is the boss – let her know you think so too! The front reads 'Mum is the boss' and inside reads: 'Don't tell Dad!'
Material: New Bone China
Price: £8.50
Available here: https://shop.clicsargent.org.uk/collections/gifts-for-her/products/mug-mum-is-the-boss
Cheese Board Stones
cheese stones
If your mum's a cheese lover, make her Christmas cheese board extra special this year with these stones.
Price: £8
Available here: https://shop.clicsargent.org.uk/collections/gifts-for-her/products/cheese-board-stones
Prosecco-Scented Tin Candles
prosecco candle tins
A pack of three candles scented with your mum's favourite bubbly drink.
Price: £12.50
Available here: https://shop.clicsargent.org.uk/collections/gifts-for-her/products/scented-candles-prosecco
Astrid Flower Reed Diffuser – Damson and Mulberry Scent
diffuser 1
Help your mum relax with the calming scent of damson and mulberry with this reed diffuser. Pack includes 100ml of essential oil and 6 diffuser sticks.
Price: £10
Available here: https://shop.clicsargent.org.uk/collections/gifts-for-her/products/astrid-flower-reed-diffuser-damson-and-mulberry-scent
For Dads
The Modern Man Multi Tool
modern man tool kit 1
The Modern Man design credit card multi tool with 16 different tools/uses, including 4 screwdrivers, 6 hex nut spanners, a bottle opener, a can opener, rulers, a fruit peeler, a phone stand and a box opener. Comes with a protective leatherette pouch.
Price: £7
Available here: https://shop.clicsargent.org.uk/collections/gifts-for-him/products/the-modern-man-multi-tool-kit
Whiskey Stones
Whiskey Stones 2
Keep your dad's drink cool without diluting it with these re-useable ice stones.
Price: £8
Available here: https://shop.clicsargent.org.uk/collections/gifts-for-him/products/whiskey-stones
Super Dad Mug
Super Dad
Let your dad know how special he is with this new bone china mug.
Price: £8
Available here: https://shop.clicsargent.org.uk/collections/gifts-for-him/products/super-dad-mug
Dad's Shed Sign
Plaq035
The perfect sign to mark your dad's pride and joy – his shed.
Price: £4
Available here: https://shop.clicsargent.org.uk/collections/gifts-for-him/products/dads-shed-plaque
Bicycle Travel Mug
Bamboo Bicylce Mug
A bamboo travel mug perfect for any cycling dads!
Price: £4.50
Available here: https://shop.clicsargent.org.uk/collections/gifts-for-him/products/bicycle-travel-mug
100% of the profits from each purchase will go to CLIC Sargent, to help children and young people with cancer in the UK. CLIC Sargent is the UK's leading charity for children and young people facing cancer. It supports families with the emotional, practical and financial impacts of a diagnosis.
For more information visit www.clicsargent.org.uk/content/shop-clic-sargent
Has your child always been fascinated by farming? Develop their interest this Christmas and experience the life of a farmer in overalls by Tractor Ted.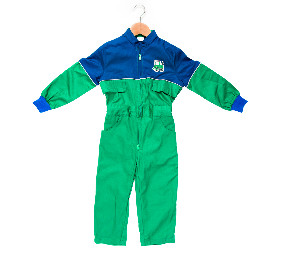 These green and navy overalls with elasticated waist and cuffs will allow endless hours of fun in the garden, whilst encouraging creative play.
Tractor Ted Farm Overalls, £28.00, Tractor Ted, www.tractorted.co.uk (1).jpg
All products available from www.tractorted.co.uk
Businesses urged to claim £2500 voucher for broadband boost
Businesses around the UK are being urged to make use of a £2500 voucher for gigabit broadband speeds before the scheme closes due to high demand.
The Government's Gigabit Broadband Voucher Scheme has already helped more than 7000 UK businesses and surrounding homes, who have used the vouchers to contribute to, and in many cases fully fund, the installation cost of a full fibre gigabit capable connection.
The £67 million scheme was initially expected to run until March 2021, but high demand for vouchers means that funds are now expected to be committed a year earlier, and perhaps even sooner if the current success of the scheme continues to grow. To date, demand for the scheme has been strongest in the South West, followed by the South East, Yorkshire and the North West.
Minister for Digital Margot James said:
"Our modern Industrial Strategy is clear on the importance of connectivity, as we build a full fibre Britain that is fit for the future. These vouchers provide practical and immediate help to firms struggling with slow broadband speeds.I encourage small businesses around the UK to apply now. "
To ensure as many businesses and homes benefit, the maximum value of the voucher will be reduced from the current £3000 to £2500 in a move that will encourage neighbouring businesses to "pool" their vouchers.
This will enable the scheme to reach more properties without the need for any additional funding. We expect more than 1000 additional businesses and homes to benefit as a result of this change.
DCMS will be carefully monitoring take-up following this change to the scheme rules to determine whether there are locations in which a higher voucher value would be justified.
The scheme is part of a series of Government initiatives to build a Britain with nationwide full fibre broadband coverage by 2033, making sure no communities are left behind. In addition to the voucher scheme, the Chancellor recently announced £200 million for an 'outside-in' approach that will see full fibre broadband rolled out in the hardest to reach rural locations at the same pace as the rest of the country. The Borderlands, Cornwall, and Welsh valleys will be amongst the first areas to be targeted.
FSB National Chairman Mike Cherry said:
"Access to good broadband is vital for small businesses across the UK, and with the clock ticking on this scheme, it's important small businesses don't delay if they want to apply for funding."
More information on the Gigabit Voucher Scheme, including details on how businesses can apply can be found at https://gigabitvoucher.culture.gov.uk/
DOUGHNUT WORRY ENGLAND: All Blacks rugby stars Codie Taylor, Jordie Barrett and Waisake Naholo give commuters in Richmond a taste of sponsor Air New Zealand's famous on-board menu in London. Photo credit: David Parry/PA Wire
All Blacks bring kiwi charm to London and surprise commuters with sponsor Air New Zealand's on-board menu in Richmond
Members of the New Zealand rugby team surprised commuters by giving them a taste of sponsor, Air New Zealand – on the streets of London.
The All Blacks are currently in the capital city as part of the Vista 2018 All Blacks Northern Tour, that saw them take on England over the weekend.
Players Waisake Naholo, Codie Taylor and Jordie Barrett brought the kiwi charm to London commuters, showcasing some of the onboard experience for which sponsor Air New Zealand is known.
The stars along with Air New Zealand cabin crew handed out Crosstown doughnuts – served onboard – as well as eye masks to commuters in Richmond.
Delighted tube passengers also spent time speaking with and taking photographs of the players from the world's number one ranked rugby team.
For Him – Wish List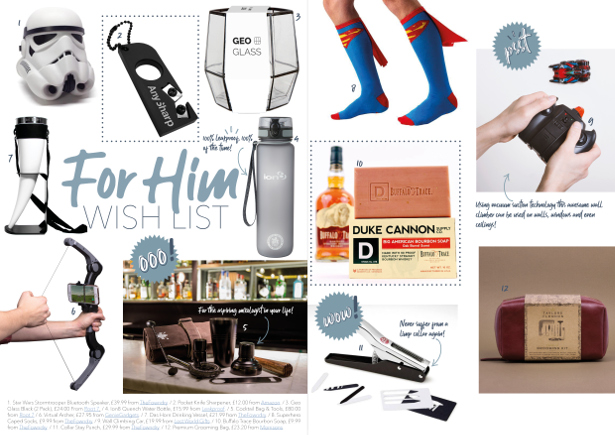 1 Star Wars Stormtrooper Bluetooth Speaker, £39.99 from TheFowndry.
Get your Galactic groove on with this awesome Star Wars Bluetooth Speaker, the perfect pint sized gift for any Star Wars fans out there! Modelled on the original Stormtrooper helmet this high quality 5W speaker comes with 3.5mm audio-in-socket, on/off and Bluetooth control buttons, meanwhile the rubberised feet ensures your Stormtrooper isn't going anywhere.
2 AnySharp Pocket Knife Sharpener, £12.00 from Amazon.
Supremely robust no matter what your adventure be ready for action with this supreme Pocket Knife Sharpener. Built to withstand the pressures of the outdoors the aluminium body is both durable and rust resistant. In just 3 to 4 light strokes you can sharpen any blade in seconds whether it's a pen, hunting or tactical knife.
3 Geo Glass Black (2 Pack), £24.00 from Root7.
Who said that barware needs to be ordinary? With these Geo Glasses from Root 7 this certainly isn't the case. Taking great inspiration from modern terrariums with it's unique angular shape emphasised by the beautiful matt black styled edges. Cheers Everyone! Enjoy a new angle when drinking your whiskey, gin, brandy, cognac or wine, the perfect companion for your favourite spirit or cocktail.
4 Ion8 Quench Water Bottle, £15.99 from Leakproof.
For any gym or outdoor fitness fanatic check out the Ion8 Quench and there is no chance of you going thirsty! Sure to see you though an intense work out or gruelling bike ride, this whopping 1000ml water bottle is 100% leak proof, 100% of the time. Open at just the touch of a button, the flip top effortlessly springs open with a single push, while the added lid lock clicks reassuringly into place. With the Ion8 Quench Water Bottle you will not be left disappointed!
5 Cocktail Bag & Titanium Tools, £80.00 from Root 7.
If you know someone who loves hosting the best party on the block, then this Cocktail Bag & Titanium Tool Set could be just the thing for them! Comprising of all you need to create the perfect cocktail, enjoy a striking mix of traditional classics meet contemporary design. Necessities include Cocktail Shaker, Strainer, Dual Jigger, Bar Spoon, Muddler and Bar Blade which can all be tucked away inside the handy waxed canvas roll bag.
6 Virtual Archer, £27.95 from Genie Gadgets.
Perfect for those kids at heart, experience 360° immersive scenery and absorb yourself in a virtual world as archery just got seriously cool with the Virtual Archer! Simply slot your smartphone into the included bow, start the app and shoot your way through hours of endless fun. Battle dragons, hit targets and become an ace at archery in no time at all.
7 Das Horn Drinking Vessel, £21.99 from TheFowndry.
Bringing the ancient drinking vessel slap bang up to date with a little Viking chic, the shape of this handsome vessel has been perfectly refined for both comfort and volume, easily holding around 1.2 pints of your favourite tipple. But when the games are over the handy lanyard allows simple transportation of your vessel, alternatively leave it in its suitably stylish black display stand, on show for the world to see.
8 Superman Caped Socks, £9.99 from TheFowndry.
Fighting crime one leg at a time put a much needed spring in your step with these wonderfully whimsical Superhero Socks. Just know that whatever life throws at you; traffic jams, work deadlines, you name it, you'll tackle it feet first with these novelties. A fantastic stocking filler sure to crack a smile on Christmas morning.
9 Wall Climbing Car, £19.99 from Lost World Gifts.
Hold on to your hats and defy gravity with this of the rails R/C Wall Climbing Car! Using vacuum suction technology, this car can be used on any walls, windows and even the ceiling! So for boys who love there toys this zero gravity remote control car is not only cool but endless fun. Watch out, simply turn your walls into a race track and remember to take a sharp turn around those picture frames!
10 Buffalo Trace Bourbon Soap, £9.99 from TheFowndry.
For the man in your life that takes pride in his appearance, enjoy the rich, oak barrel scent that smells just as good as bourbon whiskey tastes with the Buffalo Trace Bourbon Soap. Offering a unique, masculine fragrance without being too overpowering. Made to military grade specs this mighty yet marvellous soap bar is made 3 times the size of your standard block of soap, so sure to see your though limitless grooming sessions.
11 Collar Stay Punch, £29.99 from TheFowndry.
Never suffer from a limp collar again thanks to this ultimate gadget for any dapper man. The Collar Stay Punch gives you the tools to create your own collar stays in seconds from any piece of spare card or plastic. Meanwhile the long-lasting steel punch head ensures the creation of thousands of collar stays for years to come.
12 Premium Grooming Bag, £23.20 from Morrisons.
Transform the daily grooming ritual into less of a chore with this Premium Grooming Bag jam packed with everything you need to look super fresh. Including Toothbrush, Razor (3 blades included), Tweezers, Nail Clipper, Scissors, Nail File, Nail Tool and Comb, keeping the man in your life looking dapper has never been so easy thanks to this luxury set.
You needn't be a Lady Macbeth to delight in National Theatre Bookshop's exclusive hand sanitiser.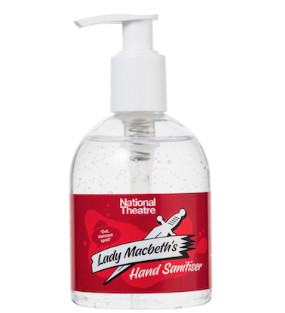 Help protect yourself this winter season against coughs & colds with the effective hand sanitser inspired by the Macbeth production at the National Theatre.
Alternatively, why not surprise your Secret Santa and keep them safe from office germs with no need for soap or water – always on hand at their desk.
The perfect gift for Shakespeare and theatre fans all round!
"…Yet who would have thought the old man to have had so much blood in him? Come out, damned spot!" Lady Macbeth
Lady Macbeth's Hand Sanitiser – £6
National Theatre Bookshop – shop.nationaltheatre.org.uk
Let The Crystal Maze LIVE Experience take the stress out of Christmas shopping
If you're struggling for a thoughtful gift for that notoriously hard to buy for family member or a Crystal Maze superfan, then look no further as gift tickets to The Crystal Maze LIVE Experience are available and make the ultimate Christmas present.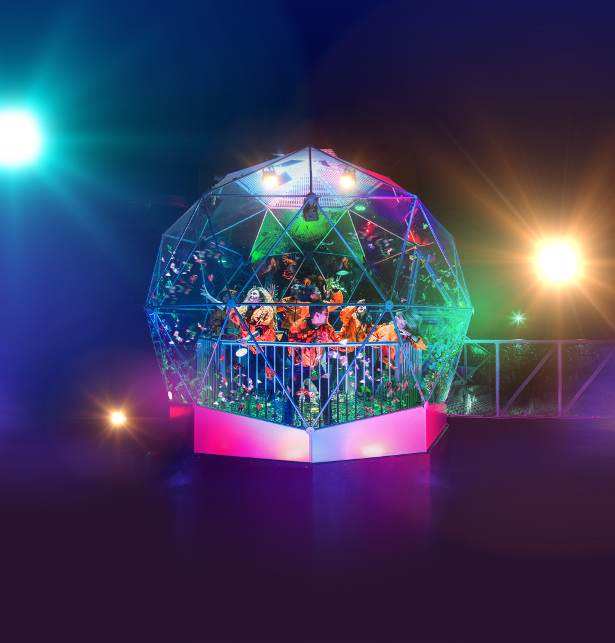 The gift tickets are valid for 12 months from date of purchase
Two attractions, London from £49.99 pp* and Manchester from 29.99 pp**
What could be better than a truly unique experience that is deliciously daft, frantic and fun! The lucky recipient will be able to join the eccentric Maze Masters and journey through the Maze's Aztec, Medieval, Industrial and Futuristic themed zones as team captains decide who takes on each challenge: skill, physical, mental and mystery, with the ultimate goal of winning crystals and obtaining a spot on the coveted leader board!
All visits must be booked in advance by visiting www.the-crystal-maze.com.
*Over 18s only and inclusive bar at the attraction for Christmas drinks
**Aged 13+ but must each party must be accompanied by one person over the age of 18
GO CARIBBEAN CRAZY!
With Crabtree & Evelyn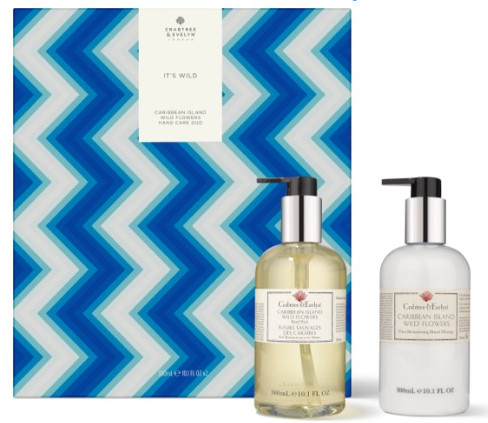 'It's Wild' Caribbean Island Wild Flowers Hand Care Duo – £40
Immerse yourself in the scent of Caribbean Island wild flowers with the Crabtree & Evelyn 'It's Wild' hand care gift set.
The scent of the Caribbean Island Wild Flowers Hand Wash (300ml) and Ultra-Moisturising Hand Therapy (300ml) scream tropical holiday in a bottle – with the perfect combination of botanical extracts, honey, avocado and aloe vera, leaving hands cleansed, nourished and smelling heavenly!
'It's Wild' will certainly leave you dreaming of far off places…
www.crabtree-evelyn.com/uk/en
Since launching in 2017, the Academy of Cheese accreditation programme has welcomed over 450 delegates – from the worlds of retail, foodservice and the wider cheese-loving public. The Academy's aim is to introduce a recognised industry standard and raise the level of understanding and professionalism.
The next exciting stage of the Academy's development is the introduction of an online Knowledge Centre and Learning Road. This digital resource makes Level One accreditation even more accessible through its step-by-step guide
MAKE GIFTING A TRULY HAPPY OCCASION THIS CHRISTMAS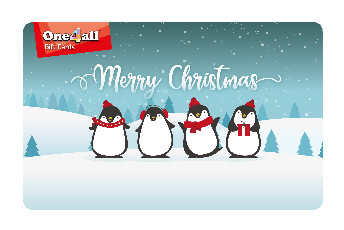 Give the gift of choice
The One4all Gift Card can be spent at over 55,000 outlets nationwide
Top up with any amount from £10 – £400, available to buy from the Post Office or online where it can be personalised
Spread some Christmas cheer this year with a gift that is guaranteed to make everyone happy!
The One4all Gift Card is like no other, allowing recipients to select the gift they really want this Christmas. It can be spent in over 55,000 retail outlets nationwide, including high-street favourites such as Marks and Spencer, John Lewis, H&M, Primark and Argos.
What's more, the gift card makes life easy for shoppers who are fighting busy schedules, Christmas crowds and other festive plans, as it can be purchased easily online or from any local Post Office nationwide. A One4all Gift Card is also a great option for those prone to last-minute shopping!
It also caters to all budgets and can be topped up with anything from £10 – £400.
For a truly unique and personal touch, gift cards bought through the website can even be personalised with a favourite photograph or loving message.
With so much choice, there really is something for everyone from your make-up loving friend to your tech obsessed family!
Find the perfect present for each and every loved one on your Christmas list
Tech Obsessed
Whether it's the latest surround sound, slick new laptop or must-have gaming console, those who can't get enough of indulging in the latest technology will be spoilt for choice with the range of brilliant gadgets on offer through retail outlets such as Currys, Argos and PC World.
Music Lovers
It'll be music to the ears of those who live their lives through melodies, to learn that the One4all Gift Card can be redeemed within outlets offering a range of instruments, music accessories and sound equipment, including DJM music, John Lewis or the world's largest online retailer, Argos.
Fashionistas
Style-conscious shoppers can update their wardrobe and refresh their 2019 look with fashions and accessories from some of the best and most popular high-street and department stores.
From Topshop or Topman to H&M, Dorothy Perkins, Primark, River Island and Debenhams, to name but a few, there are endless fashion shopping sprees to be had with the One4all Gift Card.
Home Stylers
Home-proud loved ones will relish in having the chance to spruce up their living space and invest in some new home accessories that will liven up their abode.
Whatever they are searching for, they won't be disappointed with the huge choice on offer at John Lewis, Debenhams, HomeSense, B&Q and M&S.
Toy Fans
Little and big kids alike will enjoy being able to stock up on family favourite games, toys and activities to be used throughout the Christmas period and beyond. Whether it be crafts, puzzles, creative games or outdoor activities, there are endless options when shopping with retail partners such as Hamleys, ELC, Cycle Republic, Mothercare and Claire's Accessories.
Experience Enthusiasts
Individuals who value making memories more than physical gifts will enjoy being able to choose some amazing experiences.
Those unwrapping the One4all Gift Card on Christmas Day will be thrilled to learn that it can be redeemed against a host of wonderful, memorable and exciting trips. Whatever takes their fancy, they can embark on anything from adrenaline fuelled racing events to sightseeing trips or spa days with afternoon tea, through SpaSeekers, Cities Direct, Thomas Cook and Virgin Experience Days.
One4all's personalisation service is available to all those who buy online from www.one4all.com. Gift cards can be loaded with any amount from £10 to £400 to suit all budgets.
For more information on the One4all Gift Card, please visit www.one4all.com
CHRISTMAS SHOPPING UNWRAPPED: BRITS SET TO SPEND £60 BILLION THIS FESTIVE SEASON
ANNUAL STUDY: PEOPLE SPLASHING OUT MORE ON FESTIVE EXPERIENCES IN 2018
· Brits will spend just over £1,200 each filling up their shopping sleighs
· Gifts are the biggest expenditure with each shopper spending an average £295
· 23% of Brits say their partner is the hardest person to buy for
UK, November 13, 2018 – It's not just jingle bells that will be ringing this Christmas but shopping tills too as new research from American Express* (NYSE: AXP) reveals the cost of Christmas. Brits are set to spend an average of £1,206 on everything from tinsel to turkey this year, a Santa-sized £60 billion across the nation**.
Gifts are the top spend items and even though there's no place like home for Christmas, travel is still on the mind of the nation as many plan getaways abroad or in the UK. Festive experiences are growing in popularity as Brits splash out £84 this season versus £60 last year on days out like ice skating or visiting Santa's Grotto.
THE TOP 10 COSTS OF CHRISTMAS:
Brits' Christmas wish list
Average cost £
1
Gifts
£295
2
Christmas getaways outside the UK
£237
3
Christmas getaways in the UK
£174
4
Hosting parties (e.g. buying food, drink)
£88
5
Festive experiences (e.g. ice skating, Santa's Grotto)
£84
6
Gatherings with family and friends outside the home
£76
7
Food shopping for Christmas Day
£74
8
New clothes
£68
9
Travel (train, coach etc. tickets for visiting family and friends)
£66
10
Christmas decorations for the home
£44
However, despite the festive cheer it seems to be the year of savvy Santas, with Brits spending £345 less overall than in 2017, when total spend was £76 billion***. A quarter (25%) will redeem cashback, rewards and points accrued over the year to lessen the load on their shopping sleigh, and 23% take advantage of retailer offers such as promotions and early sales.
PRESENTS FOR PICKY PARTNERS
Despite adverts and shop fronts brimming with gift ideas, finding that perfect present can be tough. The hardest person to buy for is a partner, with nearly a quarter (23%) of Brits saying their other half is trickiest to treat at Christmas time.
The main reason people struggle to find the right gift is because their partners already have everything, according to just over half of shoppers (56%). Over a third (35%) say their partners are 'picky' and 22% say they are difficult to impress.
Furthermore, one in six say their parents are difficult to buy for, and one in ten (10%) find it tough choosing presents for their children.
Stephen Steinhardt, Director at American Express, says: "Whether it's taking time to choose the perfect gift, or deciding where to take a trip to escape the chill, it's wise to plan your spending for this busy time. By using a credit card that earns rewards or cashback you can get something back on your purchases and treat yourself to something special next year."
AMERICAN EXPRESS OFFERS THE FOLLOWING TIPS FOR CHRISTMAS SHOPPING:
Think about last year – Cast your mind back to last year and remember where you got your best bargains. Check what retailers are offering this year and make sure you sign up to newsletters to make the most of introductory offers and receive early sales alerts.
Points pay off – Take heed from 25% of shoppers in the UK who make the most of their earned points and cash them in at Christmas. Before you start shopping, see what you have stored up in store or loyalty points, and decide where they'll be best used.
Set reminders – Schedule reminders on your phone for when you have to pick up parcels or food packages. There's nothing worse than a last minute dash to the shops before they close, and nobody wants a Christmas dinner without those essential treats.
Many hands make light work – Ask your children or young family members to join you on a trip to the shops. With many stores kitting out their windows with extravagant displays, it can double up as a day out spotting the best ones and enjoying the free entertainment laid on in many stores.
Check your coupons and offers – Before heading to the shops go through the coupons and vouchers that stores give for your next purchase and organise your shopping trip accordingly. If you have an Amex card, check your offers on the Amex app and save the ones you think you will use to your card.
Christmas Jumper Day lands in a month
With one month to go until National Christmas Jumper Day, it's time to get your little ones ready with a bright and bold Jumper from Imperial War Museums shop.
Featuring a brand new design for 2018, this cosy Christmas essential showcases the iconic Spitfire amongst a classic repeat Fairisle pattern.
With a matching Jumper available for adults, this is the perfect gift for the mini aviation enthusiast and their co-pilot.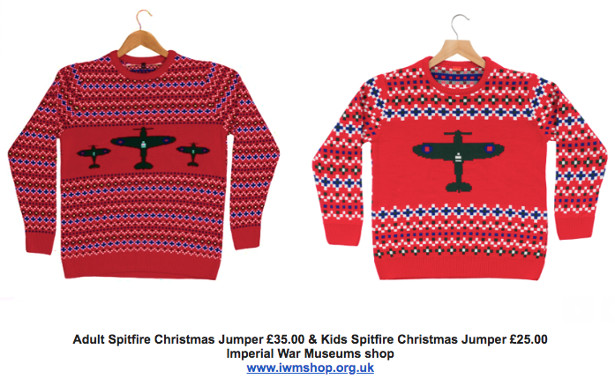 Perform Better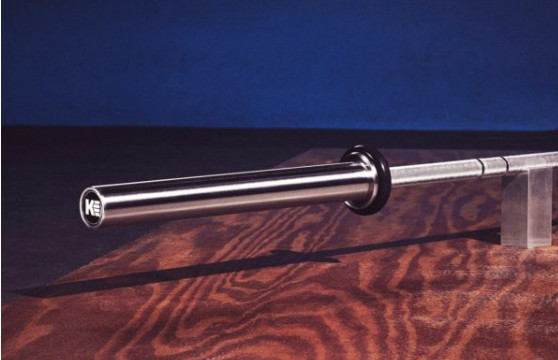 40% off Klokov weightlifting bars using code: Klokov40
20% off Klokov apparel using code: Klokov20
Here are links to the products on offer:
Bars:
Apparel: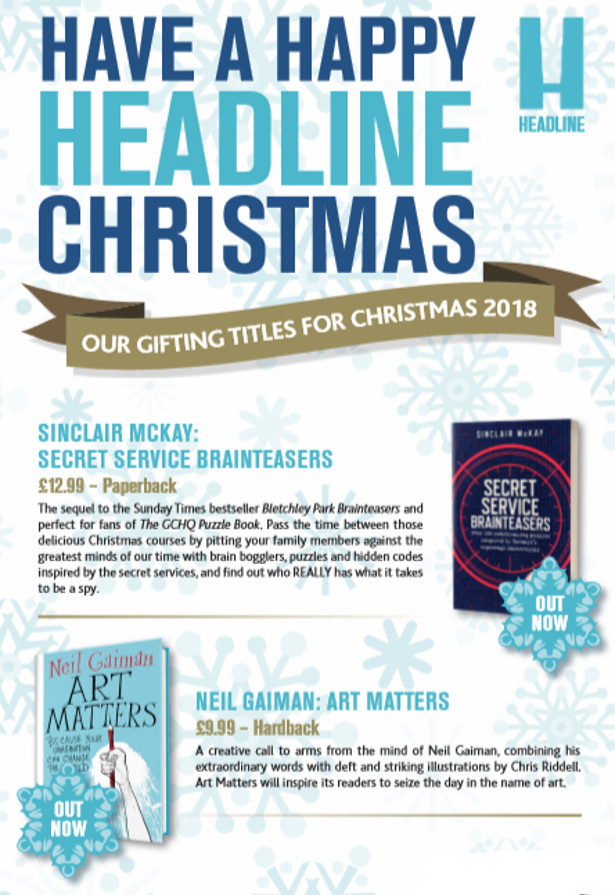 LAURA JACKSON X AFFORDABLE ART FAIR CHRISTMAS
Style & interiors TV presenter handpicks the hottest pieces to buy this Christmas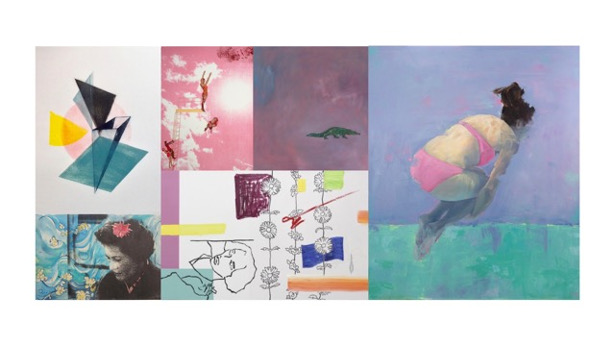 Laura Jackson, style influencer and one half of top interior design duo Jackson & Levine, hand-picks her favourite 60 drawings, paintings, prints, sculptures and photographs from affordableartfair.com to suit a variety of tastes and budgets
Laura's edit starts from £50 and ranges from bold prints to through to detailed portraiture. More than 7,500 works are available from affordableartfair.com
Order before Friday 14 December for UK mainland delivery in time for Christmas. Visit affordableartfair.com for international delivery times.
LONDON, OCT: Laura Jackson, the designer and interiors expert, has teamed up with the Affordable Art Fair to brighten every Christmas with an edit of 60 of the most on-trend artworks for a wide range of budgets and tastes.
The interiors aficionado scoured the Affordable Art Fair's website (affordableartfair.com) reviewing the best of some 7,500 works to hand-pick the hottest 60 pieces, from more established names like Kevin Dutton and Magnus Gjoen, through to promising emerging names.
The Affordable Art Fair's purpose is to democratise art collecting by helping art lovers become art buyers. The company has grown over the last 19 years to become the world's leading destination to discover the joy of collecting art, bringing work from established and emerging talent together in one place online and through its Affordable Art Fairs held across the UK and around the world. Prices start from £50 and affordableartfair.com has become the go-to website for finding the perfect gift for someone you love.
Highlights from the Laura Jackson Christmas edit include:
Richard Heeps, Mango Motel, Signed C-Type, Edition of 25, Bleach Box, £150 – This photograph was shot in 2013 in the doo-wop town of New Jersey. The crystal-clear skies and architectural signage create the perfect escapist artwork celebrating Americana. Laura says: "This outstanding print will brighten up any home throughout the winter months." Buy it here.
Anne Storno, The Secret Woman, Signed Silkscreen Print, Edition of 30, Wychwood Art, £210 – Storno's artwork combines images from two separate narratives which come together to form an entirely original piece. Laura says: "The intricacies of the artist's process elevate it beyond its relatively simplistic appearance. It's also a limited edition of just 30 prints so you best be quick!" Buy it here.
Kevin Dutton, Mixed Tulips 6, Signed C-Type, Edition of 12, Gas Gallery, £275 – Dutton's piece embodies both the artist's love of botany and photography with a sharp and precise final image. Laura says: "I love the way in which the plants were grown in the artist's own garden and photographed in his own house, this makes the piece feel so personal which is something I always think art should be!" Buy it here.
Magnus Gjoen, Sèvres Goliathus Scarabaeidae, Signed Archival Print, Edition of 25, Liberty Gallery, £300 – This piece echoes the themes of Laura's newly renovated home by mimicking the Victorian trends of miniature opulence, which will add character to any interior. Laura says: "This work would bring a beautiful modern twist to a vintage-styled home and what could possibly be better than a splash of gold at Christmas?" Buy it here.
Nathalie Maquet, La Plante 4, Original Oil on Canvas, Eclectic Gallery, £1,300 – Maquet creates a vibrant and detailed floral surface in this colourful painting. Laura says: "I love the way this work invites you into the imaginary – you really feel like you're stepping into the mind of the artist." Buy it here.
Daniel Sueiras Fanjul, SN – Retrato Ilustre C, Original Oil on Canvas, Urbane Art Gallery, £3,650 – Award winning artist Fanjul sources antique frames from Spain, which are refurbished and restored, before he begins a painting. Laura says: "I love this unique painting of a chimp in a bright pink fur coat with a full face of make up. It's great fun and engenders a sense of the history through the artist's use of 'found' materials." Buy it here.
Laura Jackson elaborates on her partnership with Affordable Art Fair and what makes art an ideal Christmas present:
"Collecting art is a joy and giving someone an original piece for Christmas goes way beyond the traditional stocking filler. Art not only entertains, it can inspire and even improve wellbeing. I had great fun going through affordableartfair.com thinking about friends and family and how the different works would appeal to each individual. There's such an extensive range of work available I was spoilt for choice in making the selection but am delighted to be able to pull together a mix of drawings, paintings, prints and photographs to suit a variety of tastes and budgets."
SKIINCore, a Knitted Wearable Tech, Launches on Kickstarter
SKIINCore is a self-heating and wire-free wearable base layer you can control from your smartphone, keeping you warm for up to 8 hours.
Toronto, Ontario (Nov. 13, 2018) – SKIINCore, a self-heating and wire-free wearable base layer for cold weather, launched today on the crowdfunding platform Kickstarter to raise support for the next generation of wearable textile technology.
SKIINCore is knitted from a conductive yarn that holds 18 watts of heating power and lasts for up to eight hours. The ultra-thin wearable is designed to deliver heat to the areas you need it most. It is programmed with machine-learning to adapt to your optimal body heat based on your movement and the outside temperature. It can be worn for any occasion or activity, such as everyday wear or Winter sports.
"We wanted to take the wires out of wearable technology and, living in Canada, we know what it's like to deal with harsh cold weather. While developing a textile computing platform, the team discovered a way to transfer heat through the fibers of everyday fabrics," said SKIINCore's Product Manager Hin Fan. "The result is SKIINCore, a wire-free heated base layer that learns your optimal temperature the more you wear it."
SKIINCore features include:
A 100% wire-free soft technology: With knitted tech designed with the heating elements right in between the sweat-wicking synthetic inner layer and the heat-trapping wool outer layer
Intelligent heat that adapts to the wearer: When the temperature drops the base layer will automatically switch on and turn off if it senses the body is about to get too warm. It senses when the user is moving and learns to adapt to the user's lifestyle the more it is worn
Targeted heating, insulation and ventilation zones: Providing heat only to the areas on the body that are most sensitive to cold – the body's core, hands, thighs, and feet – and avoiding those areas that tend to get sweaty like the chest and back
Articulating joints: Ribbed on the outside and smooth on the inside, the design ensures the user stays comfortable with material that stays in place and never bunches
Charging port: The battery has a USB-C outlet so the wearer can charge their phone when they are on the go, even while its powering the base layer
100% machine washable
The SKIINCore base layers are a perfect alternative to the heated jacket because there are times when wire-filled clothing isn't suitable – when you're at the office or want to look your best on a night out. SKIINCore's two smart base layers – a top and a pair of leggings – learn from your behavior and provide heat to your optimal temperature.
The SKIINCore Team spent three years developing and designing SKIINCore. The SKIIN prototype received the "Best New Wearable Technology Device" award from IDTechEx and the "Product Innovation Award" from the Canadian Printable Electronics Symposium.
For more information, or to purchase SKIINCore at an early-bird discount price of $250 during crowdfunding, visit the SKIINCore campaign page on Kickstarter.
From portable art materials to beauty treasures…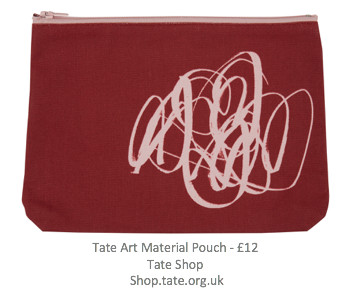 The burgundy canvas zip pouch, new & exclusive to Tate Shop is roomy enough to fill with everyday essentials, and compact enough to fit in an artistic tote or handbag.
An ideal gift for all ages, from aspring teens to artistic profesionals.
image.png
Tate Shop are delighted to announce an exciting new partnership with Here design agency and Seawhite with the launch of an exclusive art accessories collection.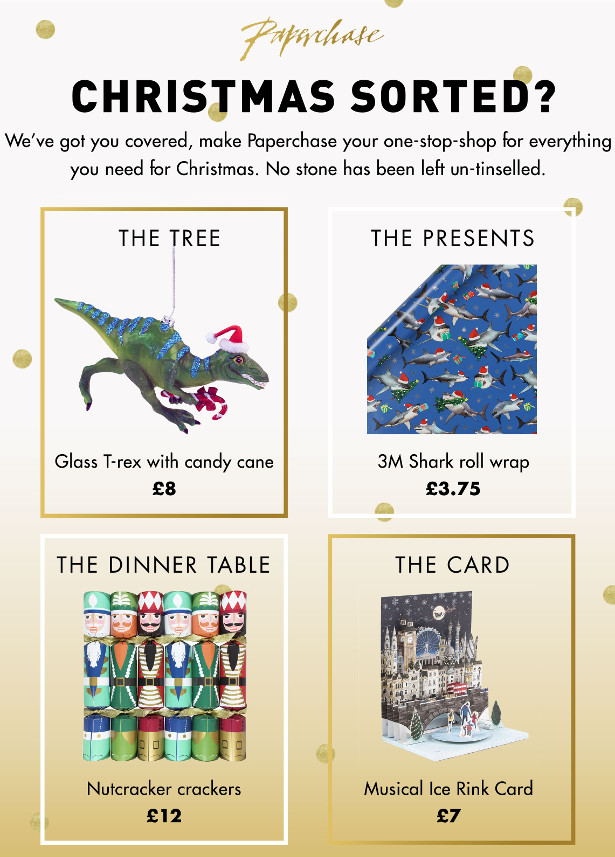 Alzheimer's Society's Christmas collection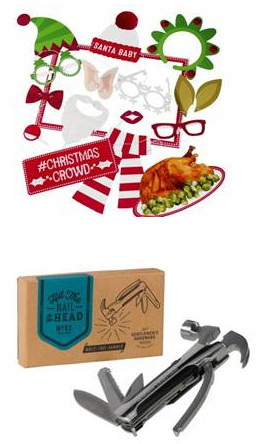 Dementia devastates lives; it slowly strips people of their memories, relationships and identities. This Christmas, Alzheimer's Society's online shop has everything you need. From cards to candles, jewellery to jigsaws, every pound spent in our online shop will help find a cure, improve care and offer support and understanding to everyone affected by dementia
Alzheimer's Society is urging everyone to make a difference this Christmas by giving a gift that gives back. For a full list of products visit alzheimers.org.uk/shop
Product examples include:
Pop Music Quiz Game £7.99
Whether you're a Pop Princess, Rock God or Hip-Hop Aficionado, test your knowledge with this fun quiz.
The Alzheimer's Society has a range of boxed quiz games to get the whole family playing along together this Christmas. Other versions include a 'Sports Quiz' and 'Movie Buff Quiz'.
https://shop.alzheimers.org.uk/all-gifts/pop-music-quiz?search=pop%20music
Beano water pistol
£6.00
Classic water pistol with 3 Beano targets to aim at – a great way to keep kids entertained!
Christmas Party Prop Kit £9.99
Our Christmas photo booth is a real festive family favourite. With 22 different Christmas disguises and fold out frame you, get into the Christmas spirit and disguise yourself as an Elf, Santa Clause or even a Reindeer. Capture great Christmas memories and share with all your friends and family, ideal for all ages.
https://shop.alzheimers.org.uk/christmas/gifts/Gifts%20for%20Children/Christmas%20party%20selfie%20kit
Gentleman's Hardware £16.95
Help your dapper Dad be his most efficient self with this multi-use tool. This multi tool conceals a total of seven essential tools, including a hammer, screwdriver, pliers and an assortment of knives.
https://shop.alzheimers.org.uk/gifts/gifts-for-him/Hammer-Tool
A gift certificate is a great holiday present
for your pet loving friend or family member!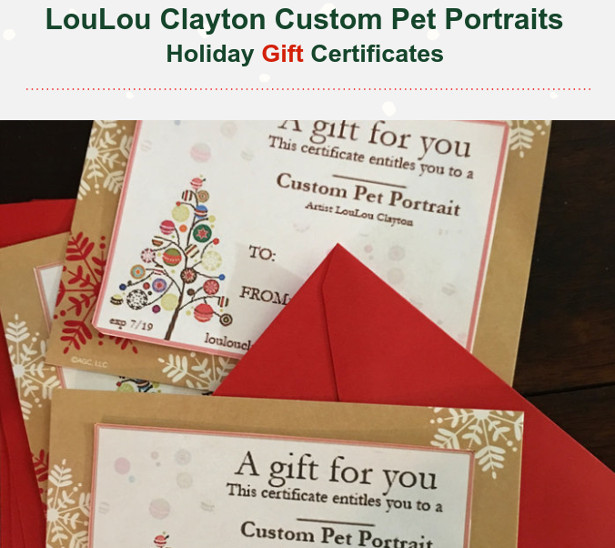 They can pick out their favorite photo to send me
and they will receive a heartfelt piece of art
Venmo, Paypal and Checks accepted
Upcoming Event
This coming weekend November 17th & 18th
Pottery Barn-Delaware
Saturday & Sunday 10- 5pm
182 Christiana Mall, Newark De. 19702
My pet portraits & I are so excited to be
exhibiting with Pottery Barn – Delaware
I am so looking forward to meeting you, answering your portrait
questions & sharing our furry family member's stories!
I'll have gift certificates available for you too!
I paint from your photos everything is done online!
loulou@claytonpetportraits.com
Make Your Heating Look Hot!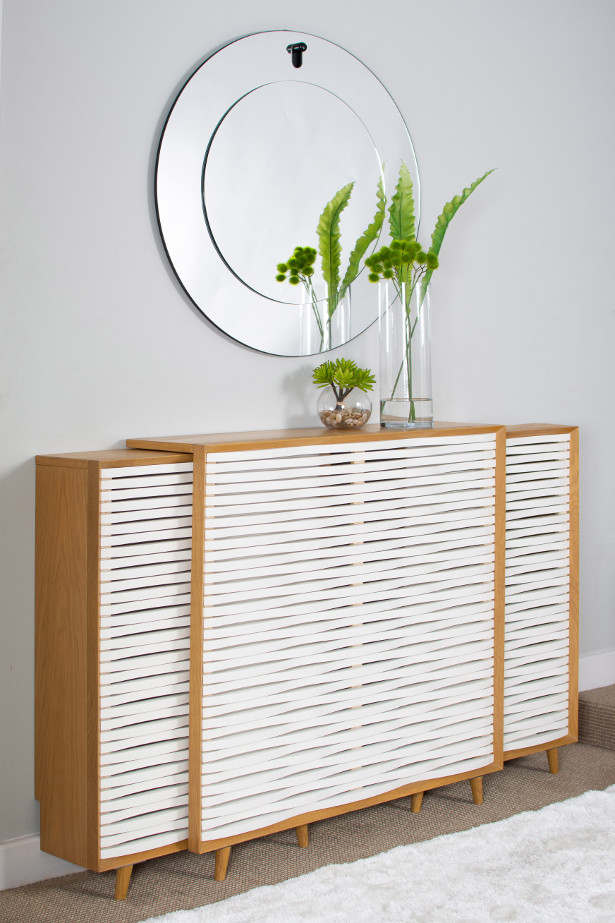 While radiators serve a highly practical purpose, they can often present a design challenge. MY Furniture have addressed this issue head on and launched a range of stylish covers that will set temperatures rising!
The new adjustable Oak Radiator cover offers clean lines and a sleek finish with unique woven effect grille and is the perfect accessory for achieving the Scandi look.
The sleek and simple design complements a contemporary living room, or would look great in a coastal-inspired hallway or bathroom as well as hiding unsightly radiators.
Standard Oak Radiator Cover £169.99
Adjustable Oak Radiator Cover £259.99
As well as hiding intrusive, ugly radiators they also protect children from burning their fingers and provide extra storage with an above radiator shelf.
This beautiful oak effect cover is a new addition to the existing radiator cover range from MY Furniture which includes two striking mirrored designs, Antoinette and Leonore.
Available in both a fixed width and large adjustable versions, the Oak radiator cover will accommodate radiators up to 196cm in size and are priced at £169.99 for the standard size cover and £259.99 for the adjustable cover.
For further information visit www.my-furniture.com or call 0800 092 1636.
IT'S A GIRAFFE!
You bet giraffe that you'll be giving the best present with this giraffe mug from the Royal Albert Memorial Museum.
Pour your guests a glass of happiness at lunch this Christmas.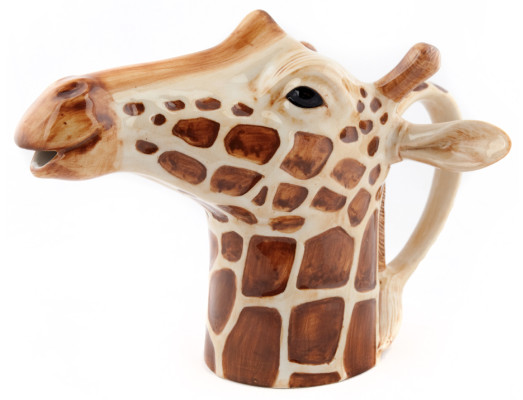 Giraffe Jug – £16.50
Available from the Royal Albert Memorial Museum – Exeter
Following its huge success last year, which saw hundreds of cultural destinations come together to create a shopping experience with a difference, Museum Shop Sunday will take place again on Sunday 25th November 2018, supported by the Association for Cultural Enterprises (ACE). For more information, see here: https://acenterprises.org.uk/museum-shop-sunday-2018
Visitors can expect to take part in all kinds of activities including demonstrations by local craftspeople, food and drink tastings and creative workshops, alongside many offers and exciting finds!
Inspired by Roald Dahl's Matilda. MATILDA STICKER SHEET. THE BFG, "Sticker your own" Stationery Set!
FACEBOOK | TWITTER | YOUTUBE | GOOGLE+ | PINTEREST | INSTAGRAM
Roald Dahl was born on September 13 1916 in Llandaff, Wales, to Norwegian parents.
He began his career as a writer in the USA, with his first paid work – an article focusing on his experiences as an RAF pilot posted to Libya at the beginning of World War Two – being published in 1942.
He later returned to the UK with his family and settled in Great Missenden, Buckinghamshire, where he went on to write many of his famous and much-loved children's books.
Roald Dahl died in November 1990, aged 74. His classic stories – including Charlie and the Chocolate Factory, Matilda, The Witches, Danny the Champion of the World, James and the Giant Peach, Fantastic Mr Fox and many more – continue to delight and entertain fans across the world.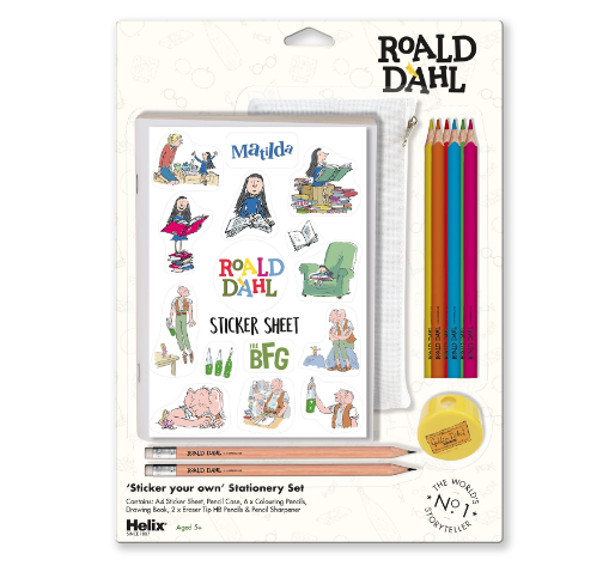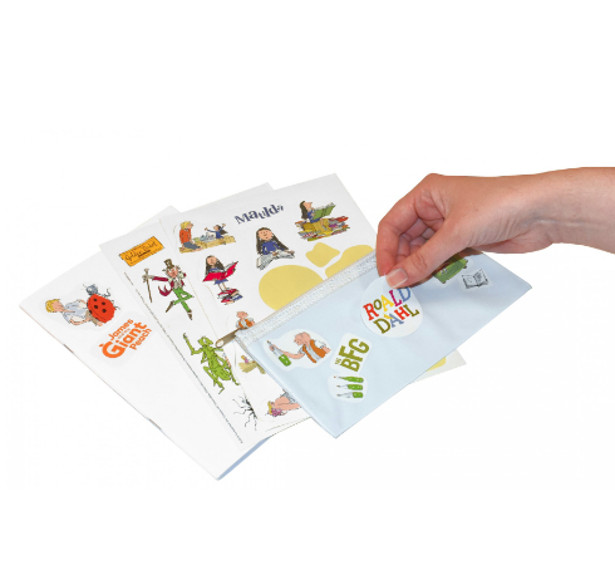 THE ULTIMATE GIFT GUIDE FOR TRAVELLERS
Flightgiftcard rounds up the ten coolest and most essential travel accessories for gift inspiration this Christmas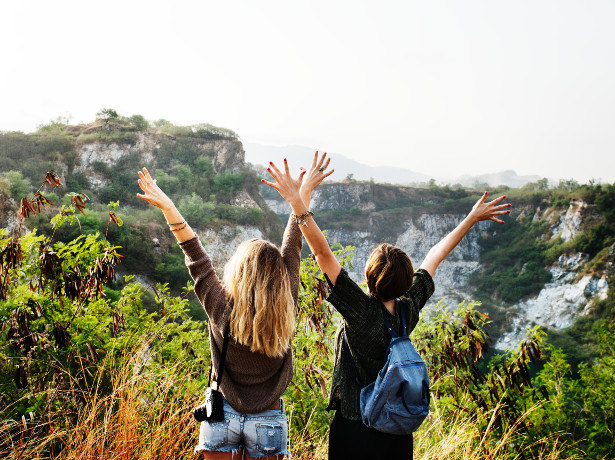 Travelling isn't always smooth sailing (or flying), however there are some great travel essentials out there to make journeys that little bit smoother.
Here, Loes Daniels, CEO of Flightgiftcard, provides a list of her top ten travel accessories to alleviate the most common travel woes. From a portable Wi-Fi and power bank to a handy washing bag when laundry facilities aren't available, there is something to suit every type of traveller.
Whether looking for the backpacker or frequent flier, if you're stuck on Christmas gift ideas for the travel fanatic in your life, read on for more inspiration…
Portable Wi-Fi Hotspot & Power Bank
Lack of sockets and poor Wi-Fi whilst in transit won't be a problem anymore thanks to the Skyroam Solis gadget with unlimited 4G LTE service in over 130 countries around the globe. Each device can support up to five connections and also works as a portable charger for your phone or tablet while on the move, thanks to an integrated power bank. This handy gadget means you can avoid roaming charges when travelling, Wi-Fi costs in foreign airports and charge up on the go. Now you can entertain the kids for hours!
Prices start from £135.00 ($149.99)
Travel compressor
The VAGO Travel Vacuum is an invaluable bit of kit for packing. This compact, stylish gadget is equipped with a pressure detecting sensor which automatically removes all the air inside your suitcase using a vacuum pump, condensing clothes to half their size and leaving more space. If you're planning a shopping trip, need bulky clothes for cold weather or want to stock up on souvenirs, this is the gadget for you.
Prices start from £60.00
Sand-free beach visits
Finally, you can enjoy the beach without getting sand all over your towel. The C-Gear Sand-Free Mat is a revolutionary, must-have beach accessory that is impossible to cover in sand. Originally intended for the military, this clever sand-free ground sheet will make for a stress-free beach outing.
Prices start from £39.00
Reusable water bottle
More and more airports are wising up to the reuse revolution and providing water fountains to fill up your bottle on the go; try a Chilly's Bottle to keep water chilled for 24 hours or warm for 12 hours to make sure you stay hydrated while travelling. All products use advanced double wall vacuum technology and are available in a range of modern and stylish designs. Plus, by choosing to reuse, travellers can cut down their reliance on single-use plastics; kinder to the planet and on your wallet.
Prices start from £25.00
On-the-go laundry solution
For anyone travelling off the beaten track or without access to laundry facilities, the Scrubba Wash Bag is ideal. Equipped with a flexible washboard, this lightweight, pocket-size wash bag will not only help you do your laundry anywhere on the road, but also save you money and time. With only 2-4 litres of water and a bit of washing liquid, you'll have your clothes fresh and clean in less than 3 minutes – a godsend for backpackers and campers.
Prices start from £42.00 ($55.00)
Steam through
For cuteness alone, the Steamfast Travel Iron deserves its place on the traveller's must-have list. The world's smallest steam iron is lightweight, compact and can iron out creases and remove wrinkles with ease. Its natty size means it can get into the smallest and trickiest areas, it has a dual voltage option for plugging in abroad and a non-slip handle. It's never been easier to give your clothes a quick spruce up.
Prices start from £23.00 ($29.99)
The must-have cabin bag
When buying a cabin bag, it can be tough to find one that is both robust and lightweight, small enough to comply with airline size restrictions but big enough to fit your essentials. The Caumartin Plus from Delsey Paris manages to tick all of these boxes. Made from ultra-light polycarbonate it can fit a toiletry bag, 4 shirts/tops, 2 pairs of shoes, 2 pairs of trousers and a coat. Plus, with patented Zip SECURITECH it's 41 times more resistant to intruders than a conventional design. Perfect for keeping your personal items safe and secure while travelling.
Prices start from £195.00
Microfibre towel
Compact, sand-repellent, lightweight and super quick drying, a microfibre towel is an essential item for the frequent traveller. They can also be used as a blanket or extra layer on the go, ideal for staying warm on long journeys and compact enough to fit in a backpack with ease. Try a trendy striped version from Dock and Bay, backed by Dragon's Den investor Deborah Meaden.
Prices start from £18.00
Tempur travel eye mask
A quality eye mask that is both comfortable and affords complete darkness can be hard to find. The sleep experts at Tempur have created a padded sleep mask that moulds to your face making it easy to drift away and snatch a snooze mid-air – the ultimate luxury for any traveller.
Prices start from £30.00
Satisfy that wanderlust
The ultimate gift has to be the gift of travel itself. Flightgiftcard is the world's only flight gift card brand and offers flights to over 980 destinations across the globe. With no catch or limitations, the monetary value offers the recipient complete freedom to book flights wherever and whenever they want. What can be better than gifting the experience of travel and helping loved ones create memories of a life-time?
Prices start from £10.00
NEW Mini Monkey Teether
Award-winning Matchstick Monkey, leads the market with the first teether ever to contain BioCote® Antimicrobial Technology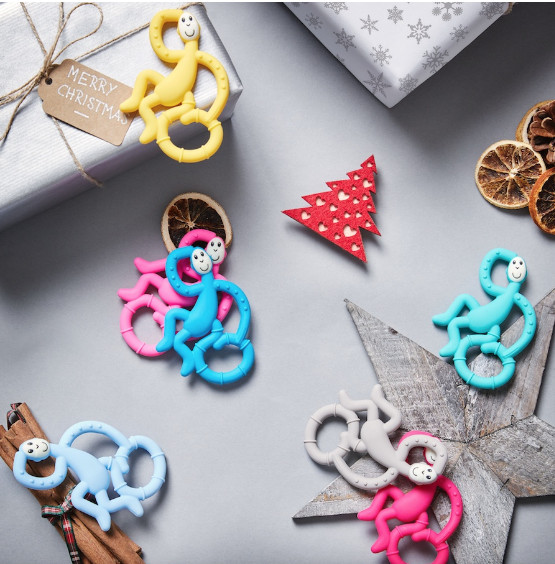 BRAND NEW to the Matchstick family, the Mini Monkey teether is the first and only teether to have added BioCote® Antimicrobial Technology, which kills 99.99% of microbes*.
Mini Monkey is hygienically cleaner than any other teether, as well as being made from FDA approved food grade silicone, BPA free, non-toxic and dishwasher and fridge friendly.
At just £7.99, the fun, soft teether features a range of different textures to help massage sore gums and ease pain. It's the ideal teething solution for even the littlest hands and mouths.
www.matchstickmonkey.com
*BioCote® is the only antimicrobial supplier approved by HACCP International.
QUEEN'S UNIVERSITY BELFAST RECEIVES INTERNATIONAL RECOGNITION AS A GOLD STANDARD CYCLE FRIENDLY EMPLOYER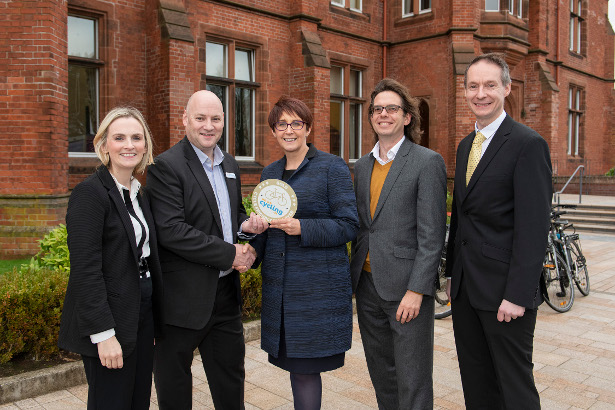 Prestigious university Queen's University Belfast is celebrating international recognition, as the first organisation to achieve GOLD standard in Cycling UK's Cycle Friendly Employer accreditation, which rewards companies in the UK who make their workplaces awe-inspiring through cycling.
The Cycle Friendly Employer accreditation (CFE-UK) was developed within the EU project 'Bike2Work', with Cycling UK the recognised provider for the UK. CFE-UK is the only international standard for workplace cycling, working in partnership with countries across Europe. Site auditing and advisory work is also provided by Sustrans for organisations in Northern Ireland.
Recognised for their success at a Bronze, Silver or Gold standard, organisations must meet a range of measures to demonstrate their cycle-friendliness, including communications, training and incentives for staff as well as physical facilities such as secure cycle parking, showers and changing rooms.
Queen's University demonstrated a very active commitment to improving conditions for cycling, across all sites within the University. As a large employer and one of Belfast's largest journey generators, Queen's clearly recognises its contribution to protecting and enhancing its surroundings and wider city environment, as cycling can reduce congestion and improve air quality.
Matt Mallinder, Director of Influence and Engagement for Cycling UK, said: "We are delighted to officially accredit Queen's University as a Gold standard Cycle Friendly Employer. We've been very impressed with the University's facilities and the cycle-friendly culture that has been created, as well as their ongoing commitment to improve their surroundings, increase sustainable travel throughout the organisation and make the University cycle-friendly for all staff and students. As the first fully accredited CFE-UK organisation in the country, Queen's University's approach to removing barriers to cycling is a positive example that other organisations can learn from."
Gordon Clarke, Sustrans Northern Ireland Director said: "Northern Ireland has piloted this Cycle Friendly Employer scheme which we hope will become a much sought-after accolade for all workplaces throughout the UK. It is appropriate that a prestigious seat of learning like Queen's University Belfast should be the first recipient and has set the bar high for other employers to aspire to."
Wendy Galbraith, Interim Registrar and Chief Operating Officer of Queen's University said: "I am very pleased that Queen's University Belfast is the first organisation to be awarded a GOLD standard in Cycling UK's Cycle Friendly Employer accreditation. The University has put significant efforts into creating a more cycle-friendly environment for our staff and students over the past number of years and we are delighted to have been recognised in this way."
Commuting by bike has many proven benefits for both employees and their employers. Cycling as a form of exercise is excellent for improving fitness, lowering blood pressure and reducing stress; studies have also shown that physical activity can reduce staff absenteeism. Organisations that make commuting by bike easier for their staff are more likely to attract and retain the best talent, plus reduce costs as bicycle parking is much more cost effective to provide than car park spaces.
Cycle Friendly Employer accreditation is a simple process for companies. The higher the cycle-friendly standards met, the higher level a company can achieve from the range of Bronze, Silver or Gold.
Sustrans is also promoting the scheme as part of a €4.4m EU-funded project, working with European partners, to reduce car traffic and promote sustainable transport, such as cycling in east Belfast. The project, mainly funded through Inter-reg North West Europe and local partners, can support employers who wish to implement cycle-friendly facilities.
You can find out more about Cycling UK's Cycle Friendly Employer accreditation by visiting www.cyclinguk.org/CycleFriendlyEmployer. For more information about Sustrans support and CHIPS project funding, www.sustrans.org.uk/chips. To read about Queen's University's cycle-friendly facilities, visit www.qub.ac.uk/sites/CyclePlus.
Brighten up your dinner table with this hand painted ceramic platter from the Museum of Archaeology and Anthropology
Decorated in colours that remind you of summer, you'll be ready to dance the night away this winter!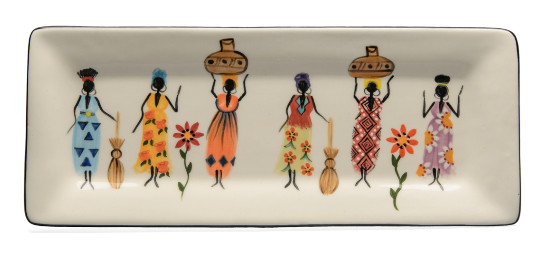 Hand Painted Ceramic Platter – £28
Museum of Archaeology & Anthropology – Cambridge
Following its huge success last year, which saw hundreds of cultural destinations come together to create a shopping experience with a difference, Museum Shop Sunday will take place again on Sunday 25th November 2018, supported by the Association for Cultural Enterprises (ACE). For more information, see here: https://acenterprises.org.uk/museum-shop-sunday-2018
Visitors can expect to take part in all kinds of activities including demonstrations by local craftspeople, food and drink tastings and creative workshops, alongside many offers and exciting finds!
Walls looking bare? Well spice them up this Christmas with Newgate clocks from the London Transport Museum Shop.
With a deep silicone coated acrylic casing and glass face lens, this clock will tick all the boxes when it comes to injecting a dash of colour to your walls!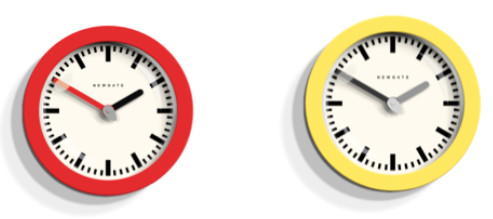 All products available from www.ltmuseumshop.co.uk
SKETCH PRESENTS IMMERSIVE INSTALLATION PORTRAYING CLASSIC CHRISTMAS SCENES IN EACH OF ITS ICONIC ROOMS
This holiday season, Mayfair restaurant sketch has been given a mayor festive makeover inspired by the comforts of home, courtesy of London's top creative talent, opening to the public on Thursday 15th November.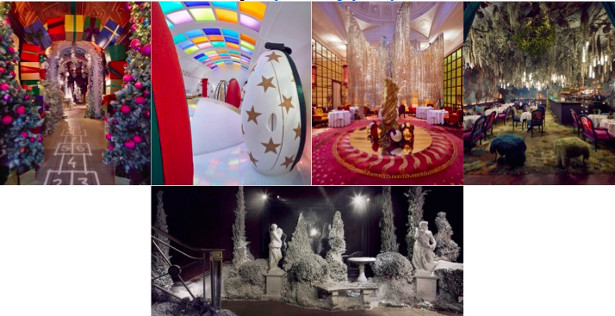 Famed for its lavish artist-conceived interiors and playful approach to dining, sketch invited Hackney florists Rebel Rebel, sustainable British lighting brand Tala, designer Tony Marklew, artist Diane Harris as well as flower genius Carly Rogers to create these unique festive scenes. Each collaborator focused on transforming a room at sketch, bringing different atmospheric installations to the iconic venue.
LET'S GO FLY A KITE…
With Muddy Puddles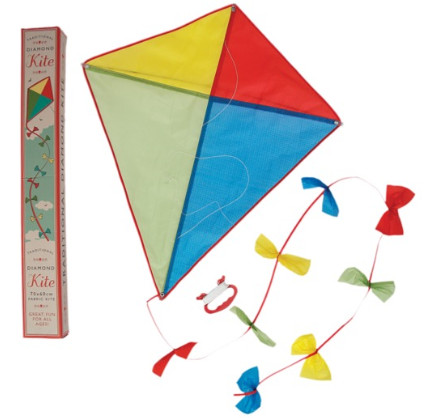 Traditional Diamond Kite – £6.95
Who needs a magical nanny to fly a kite?
Make fun memories with the family and watch your little one's faces light up as their Traditional Diamond Kite from Muddy Puddles is swept into the sky!
Perfect for young flyers, the traditional diamond-shaped kite comes with a beautiful, brightly coloured bow tail – so you'll be able to spot your kid's kite soaring!
www.muddypuddles.com
Visitors to the Museum of London Docklands will be able to meet characters from Charles Dickens's beloved novel 'A Christmas Carol' before taking part in fun themed activities, crafts and performances taking place throughout the day.
There is also the chance to visit the beloved Victorian themed Grotto, returning by popular demand. Our interactive gallery Sailortown, an atmosphere recreation of 19th century Wapping, is bedecked with snow, holly and mistletoe to give families an unforgettable Christmas experience.
The humdrum of Christmas is making its way into our homes and offices.
While surfing the web for gifts for loved ones, we can't forget Secret Santa!
A small, fun, quirky present for that all important gift exchange whether it's for your sibling, friend or work colleague.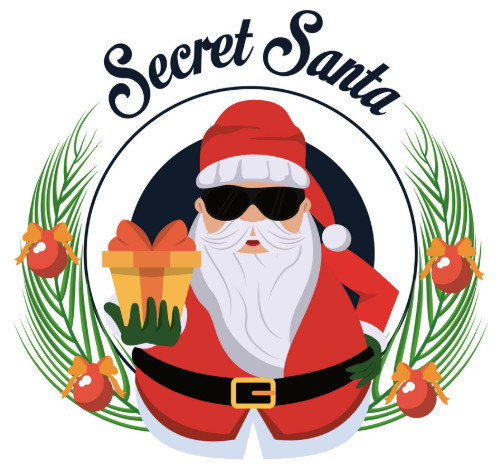 Amazon Announces Save the Children Christmas Jumper Day Collaboration
Amazon Fasion UK will collaborate with Save the Children for their annual Christmas Jumper Day, taking place on Friday the 14th of December 2018.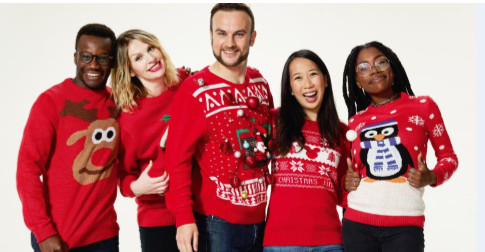 Amazon Fashion Social media (EU) Instagram: www.instagram.com/amazonfashioneu Facebook: www.facebook.com/amazonfashioneu YouTube: www.youtube.com/amazonfashioneu Pinterest: www.pinterest.com/amazonfashioneu
The Amazon Fashion UK Christmas Jumper Store will be live from 1st November until the 31st December. For every eligible Christmas Jumper [or Christmas clothing/accessory] purchased from the Christmas Jumper Store on www.amazon.co.uk/savethechildren and smile.amazon.co.uk during this period, Amazon will donate 20% of the net purchase price to Save the Children. For customers that decide to make a last minute purchase and join in the festivities, a selection of Christmas jumpers [and Christmas clothing/accessory] will also be available via the Amazon Prime Now app for Prime members in Birmingham, Glasgow, Leeds, Liverpool, London, Manchester, Newcastle, Portsmouth and Sheffield. With Prime Now, Prime members can choose from delivery within one hour of ordering for £7.99, or delivery within a two-hour or same-day delivery slot at no extra charge, between 8am and 10pm.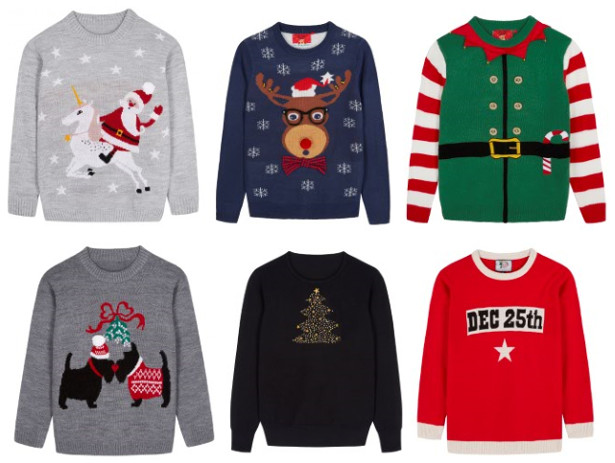 Susan Saideman, Vice President for Amazon Fashion Europe said, "Save the Children is a truly noble charity which really transforms children's lives and their future. Their Christmas Jumper Day is a brilliant and fun initiative we are proud and excited to be a part of this year. Customers will be able to find both novelty and classic versions available from our Christmas Jumper Store, whatever your style may be!"
Christmas Jumper Day is an annual fundraising event, with all the money raised going towards 'Save the Children's' vital work saving children and changing futures. On Friday 14th December millions of people in offices and schools across the UK will wear their most festive Christmas jumper, donate £2 and help change children's lives.
Claire Rowney, Executive Director of Fundraising & Marketing at Save the Children said, "We're thrilled that Amazon Fashion is supporting this year's Christmas Jumper Day. The Christmas Jumper Store is the perfect place to find your festive knit ready for the big day on Friday 14th December. The 20% donation from each jumper means that together we can do whatever it takes to make sure children survive, get protection when they're in danger, and have a chance to learn."
About Save The Children
Save the Children fights for children every single day. We stand side by side with children in the toughest places to be a child. We do whatever it takes to make sure they survive, get protection when they're in danger, and have the chance to learn. Because every child should be able to make their mark on the world and help to build a better future. For more information visit www.savethechildren.org.uk.
About Save The Children Christmas Jumper Day
This year, Save the Children's annual Christmas Jumper Day is taking place on Friday 14th December. Save the Children is expecting over 5 million people across the UK to take part in the biggest Christmas Jumper Day ever. By wearing a festive knit, signing up and donating £2 to Save the Children (£1 if you're at school) at christmasjumperday.org you will be helping the charity do whatever it takes to make sure children survive, get protection when they're in danger, and have the chance to learn.
Top Christmas Picks at this year's Baby to Toddler Show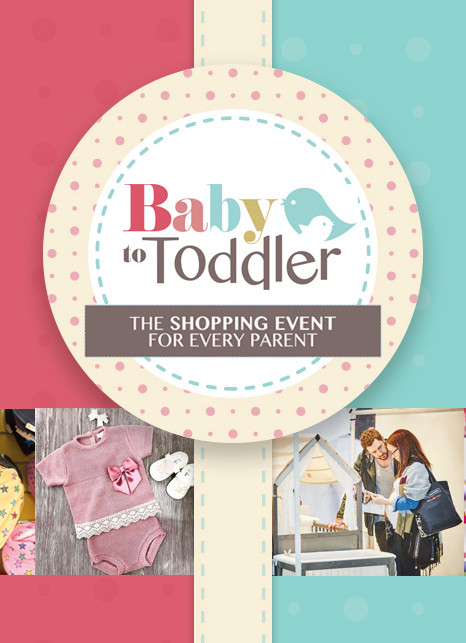 Mums, dads and grandparents looking for some Christmas shopping inspiration for their little ones, look no further as Baby to Toddler is back! The ultimate shopping event for every parent will be returning to ExCeL London from Saturday 17th until Sunday 18th November. Here are some of our top picks at this year's Baby to Toddler Show.
Tobias & The Bear
"Just Call Me Fox" Dressing Gown is the perfect super cute present to give to any toddler. Designed using gorgeous organic cotton, it features a hood complete with little fox ears, a belt tie and single poppers to help keep those little ones wrapped up. Printed with baby-safe inks, who wouldn't be over-the-moon to receive one of these. RRP £45, stand E31 (www.tobiasandthebear.com).
Nibbling Teething
Nibbling's funky teething toys are playful, versatile and colourful. They are made from BPA Free non-toxic silicone which are soft enough to relieve teething pain and just the right size for little hands. A perfect stocking filler. From RRP £10, stand D2 (www.nibbling.co.uk).
Twinkledust
These unisex Christmas pyjamas with the reindeer and sleigh print all over allows you to match your little one. Who doesn't love twinning, especially at Christmas? Made from 100% super soft cotton, sizes range from new-born to adult – Sleepsuit RRP £19.99, Children's RRP £26.99, Adults RRP £36.99, stand B22 (www.twinkledust.co.uk).
Tootsie Toes
This Star Charm is a perfect way to signify a special little star being born and keeping your little treasure close, wherever you go. Along with multiple other charms to choose from, your choice is always unique. RRP £55, stand E6 (www.tootsietoes.co.uk).
Newborn Memories
You only get one chance to capture your baby before they start to grow and change so quickly. John and Chloe, father-daughter new-born photography specialists, help you to capture these memories and treasure your newborn as art within your baby's first 10 days before that special 'newborn' look disappears. The wide range of beautiful art products range from RRP £49-£895, stand E4 (www.newbornmemories.co.uk).
Peg Perego
Choo Choo! This battery-powered Santa Fé train is the perfect First Train Set and ideal gift for any child ready to take off for an adventure. Check out their other ride-on toys including their Ducati ride-on motorbikes at www.pegperego.com. Stand F43.
Little Lucy's
This beautiful Burgundy Bow Dress Set, along with all the items in their range, are the perfect gifts to dress up any little one for Christmas. Inspired by the love of Spanish children's clothing, Little Lucy is here to provide beautiful quality girl's and boy's Spanish clothing from 0 to 6 years. RRP £24.99, stand E21 (www.littlelucys.co.uk).
Campbell Books
This bright and colourful book with gentle rhyming text and wonderful illustrations is the perfect way to keep little ones busy this Christmas. In Busy Elves, children can push and pull the tabs and turn the wheel to help Santa's elves in the workshop. Your children will love working alongside the elves to make, wrap and pack the presents as Santa gets ready to set off on his magical Christmas Eve journey. RRP £4.49, stand F30 (www.campbellsbooks.com).
JetKids by Stokke
Jetting away for the holidays? These premium ride-on suitcases turn an economy seat into a first-class bed. A spacious suitcase that children can ride on, be pulled along or pull themselves, with swivel wheels for easy manoeuvring, it's suitable for babies, toddlers and children from the age of two to seven. The adjustable strap also allows parents to carry over their shoulder making it the ultimate must-have for any Christmas traveller. RRP £139, stand B1 (www.stokke.com).
Susanne Rauberger, Baby to Toddler Show Manager says: "Baby to Toddler has fast become a key date in the shopping calendar, where parents can pick up some amazing discounts and gather inspiration for their little ones. Whether you're shopping for Christmas or just buying for your ever-expanding family it's a must-attend event in a fantastic east London location."
Baby to Toddler ExCeL's sister show will be taking place at the NEC Birmingham Saturday 24th – Sunday 25th November while The Baby Show returns to the ExCeL London Friday 1st until Sunday 3rd March 2019.
Exclusive ticket packages available www.excel.babytotoddlerevents.co.uk
All tickets include a booking fee.
www.babytotoddlerevents.co.uk
Warner Bros. UK is pleased to reveal two new one sheets for James Wan's highly anticipated AQUAMAN.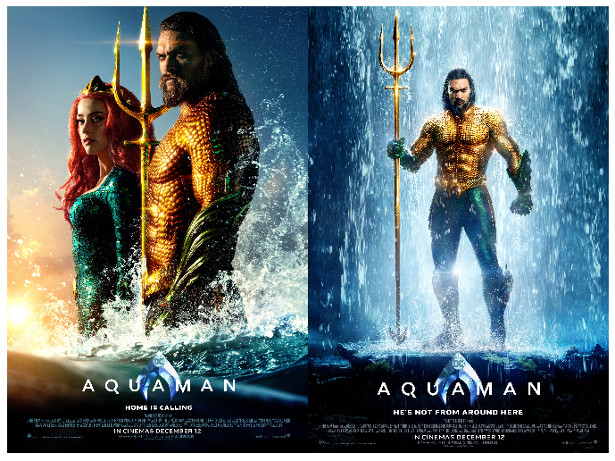 From Warner Bros. Pictures and director James Wan comes an action-packed adventure that spans the vast, visually breathtaking underwater world of the seven seas, "Aquaman," starring Jason Momoa in the title role. The film reveals the origin story of half-human, half-Atlantean Arthur Curry and takes him on the journey of his lifetime—one that will not only force him to face who he really is, but to discover if he is worthy of who he was born to be…a king.
The film also stars Amber Heard ("Justice League," "Magic Mike XXL") as Mera, a fierce warrior and Aquaman's ally throughout his journey; Oscar nominee Willem Dafoe ("Platoon," "Spider-Man 2") as Vulko, council to the Atlantean throne; Patrick Wilson ("The Conjuring" films, "Watchmen") as Orm/Ocean Master, the present King of Atlantis; Dolph Lundgren ("The Expendables" films) as Nereus, King of the Atlantean tribe Xebel; Yahya Abdul-Mateen II (Netflix's "The Get Down") as the vengeful Black Manta; and Oscar winner Nicole Kidman ("The Hours," "Lion") as Arthur's mom, Atlanna; as well as Ludi Lin ("Power Rangers") as Captain Murk, Atlantean Commando; and Temuera Morrison ("Star Wars: Episode II – Attack of the Clones," "Green Lantern") as Arthur's dad, Tom Curry.
Experience the action early when AQUAMAN opens in cinemas nationwide, December 12, 2018.
Shoveling snow Backez
Perfect add on tool for anyone who enjoys gardening multi use slide on and off and stick tool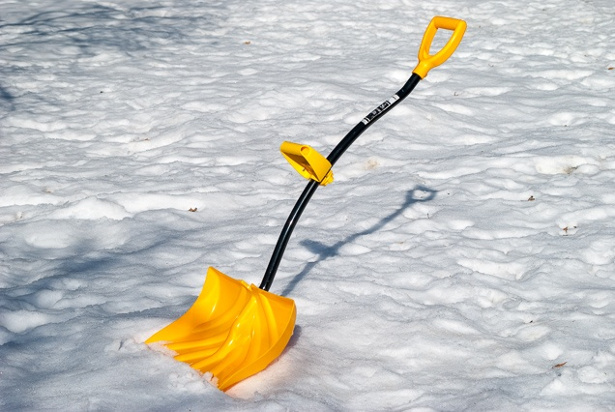 Ergonomic tool grip easily attaches to all long handled tools and equipment; rakes, shovels, hoes, snow shovels, power washers and even painting poles. Instantly transforming them into ergonomically beneficial tools designed to give the user dramatic back pain relief and safety benefits. Can be placed anywhere along or around stick tool for maximum comfort
Hansgrohe has just the stocking filler for the man who enjoys a post rugby shower but also is water wise… the Hansgrophe Raindance hand shower Select S 120 3jet >> www.hansgrophe.com
FACEBOOK | INSTAGRAM | PINTEREST | YOUTUBE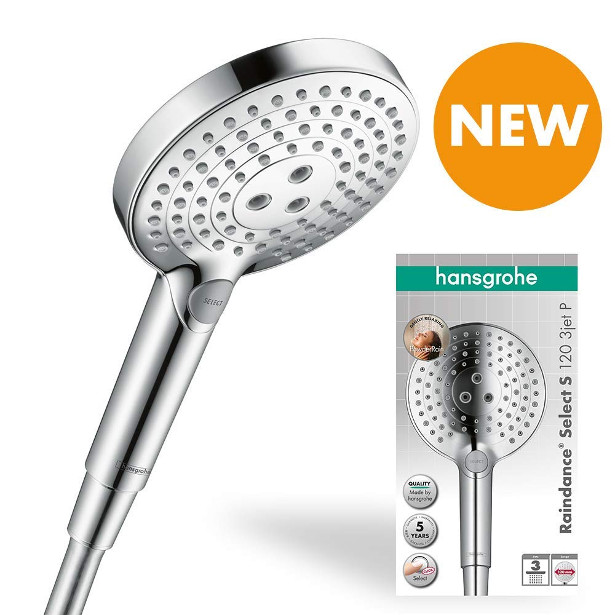 Varied showering pleasure and convenient function in harmony
Do you love being pampered by a shower that offers unparalleled comfort? Experience water in its most beautiful form with the Raindance hand shower Select S 120 3jet! Here, the functionality, ergonomics and design are truly impressive: 125 mm shower heads promise showering indulgence on a grand scale. A symmetrically round silhouette and gleaming chrome surfaces make a timeless design statement, which is in keeping with both classic and modern bathrooms. Limescale deposits on the nozzles are easy to rub off using your finger (QuickClean), guaranteeing long-term, uninterrupted enjoyment of the product.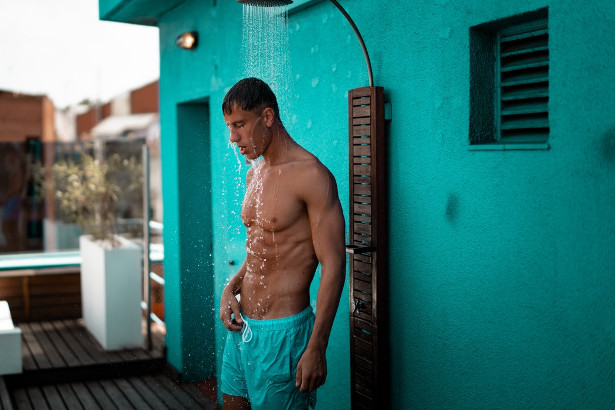 Intelligent technologies mix water and air, offering maximum enjoyment of your shower
Your range of shower features includes three different jet types. The full-bodied Rain shower rain is ideal for washing hair. Then the soft shower spray RainAir, whose droplets feel exceptionally soft due to aeration (AirPower), pampers you. If needed, the pleasantly concentrated WhirlAir massage spray adds variety and really wakes up your senses.
This product retails at R1242.00 excl VAT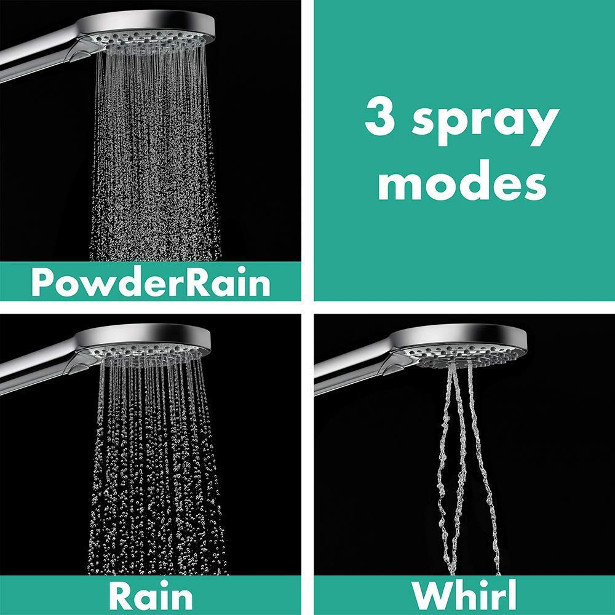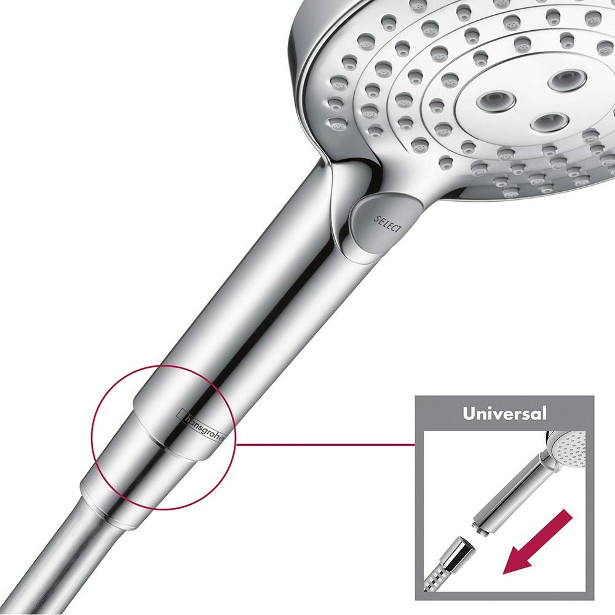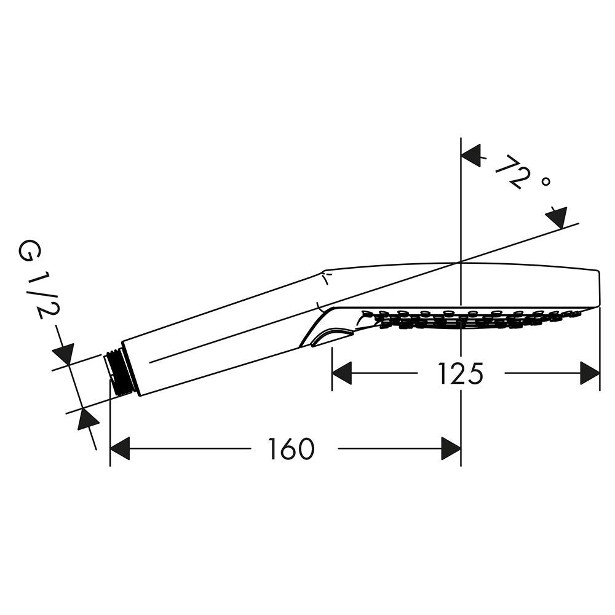 BRING SOME FESTIVE CHEER TO THE CHRISTMAS CLEAN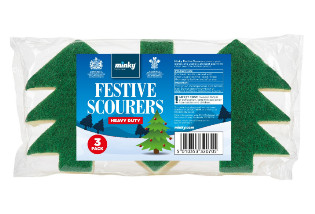 If you need the house to sparkle before the mother-in-law arrives or you're already dreading the Christmas dinner wash-up, Minky's Christmas Scourers are a cleaning cupboard must-have this year, adding a fun, seasonal spin to the Christmas clean.
Available from Dunelm in two festive designs, including Christmas trees and snowmen, these durable scourers make light work of wiping down hard surfaces and tackling the dishes – and they maintain their festive shapes from start to finish.
Minky Festive Scourers
x3 per pack
RRP: £1
With one rough side and one gentle, the Minky Festive Scourers are perfect for taking on heavy duty washing up. The rough side is ideal for scrubbing away tough stains while the gentle side is perfect for wiping down hard surfaces.
Minky Snowmen Scourers
x3 per pack
RRP: £1
For a gentle clean, the Minky Snowmen Scourers offer a non-scratch cleaning solution that's suitable for more delicate kitchenware. Tough fibres cut through grease and grime without damaging dishes and the high-quality foam is absorbent and maintains its shape.
To see the full range of Minky homeware, or for more information, visit www.minky.com.
Former England legend and BT Sport presenter Ugo Monye has scored the most important hat-trick of his career – that aims to save England fans from Rugby World Cup 2019™ heartache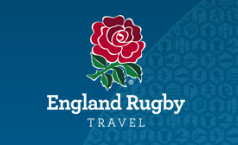 Ugo has starred in three videos called 'We Are With You All The Way' highlighting how England Rugby's official travel company, England Rugby Travel, take all the stress, hassle and problems, away from booking a Rugby World Cup 2019™ travel package to Japan and that travelling officially is simply the safest option.
Supporters have so much to think about and consider when booking the trip of a lifetime that in the first video a fan wakes in the middle of the night, tormented by the fear he has forgotten a key part of his trip – only for Ugo to appear and reassure him England Rugby Travel 'has it all taken care of' and he can sleep easy. The video can be found here: https://2019.englandrugbytravel.com/we-are-with-you-all-the-way
The second video shows Ugo coming to help a fan in a hotel when the lift is out of order, showing why England Rugby Travel go above and beyond to make the client experience a great one, and in the third he jumps to the aid of a couple in a restaurant, offering the reassurance England Rugby Travel staff will be with fans throughout in Japan and supporters won't be left to fend for themselves.
The series is light-hearted and fun, but highlights how England Rugby Travel can help fans overcome any potential perils and why booking officially is advised.
Ticket-inclusive travel packages are now on sale and proving extremely popular. For more information on the range of ticket inclusive packages that include flights, hotels, special events, merchandise packs and staff in attendance throughout, please click here: www.englandrugbytravel.com/rwc2019
How often have you found yourself low on power at a crucial moment?
Our guess would be similar to that of the average Brit – an astounding 260 days a year! The Duracell Powerbank has launched to Keep Britain From Seeing Red and save us from 'low battery lows' – those all too familiar moments of running out of phone battery at the most inconvenient time.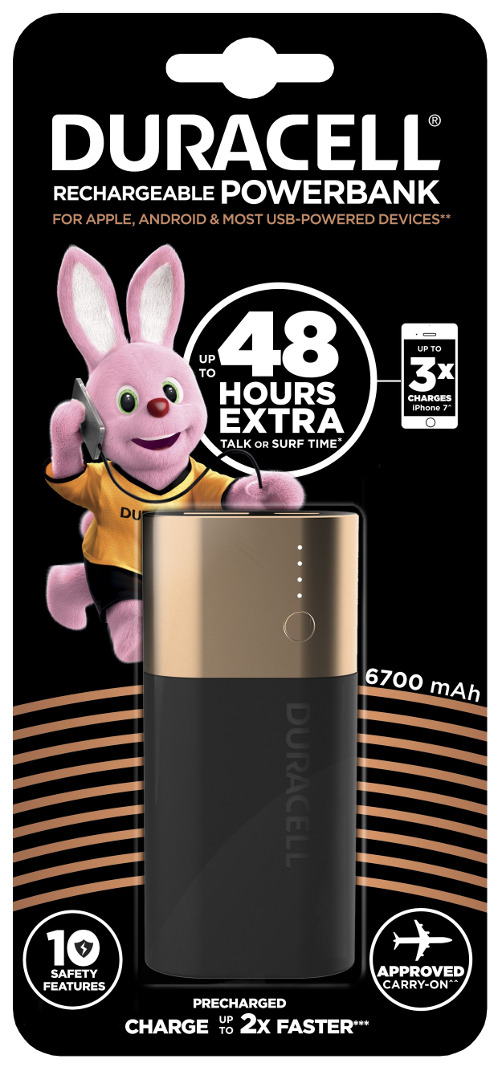 Duracell's new Powerbank is light weight and great value to keep us swiping, scrolling and surfing for up to 72 hours longer. Shockingly, only 17% of Brits own a Powerbank, yet running out of power tops the charts as one of the nation's biggest modern-day frustrations.
Available from £19.99-£34.99 from leading online retailers including Argos and Amazon, and instore at Sainsbury's and Morrisons, they are even approved for carry on!
Cumbrian food producer collects life-time contribution award
Last night (Thursday 15th November), proved to be a very momentous evening for the founders of one of Cumbria's leading artisan food businesses…

Hawkshead Relish's owners Maria and Mark Whitehead, attended the In-Cumbria Business Awards at The Halston, Carlisle, discovered much to their surprise that they had been recognised with a Lifetime Contribution to Cumbria award.
The couple were in attendance as Maria had judged the entries submitted to Best Exporter award category, when they were presented with the surprise accolade by BBC presenter and broadcaster Jeremy Vine, in recognition of their significant and positive impact on the Cumbrian business community over the years.
Hawkshead Relish was originally established in the wake of the foot and mouth outbreak in 2001, it was a significant diversification of their original café business, which the couple founded in 1999, in Hawkshead. The Lake District's tourism market crashed, and in response the couple hit on the brilliant idea of scaling up their production of preserves and condiments, which they had only previously made for their café.
The couple's response to this unique set of circumstances has flourished, they now retail to over 500 outlets in the UK, export to over 20 countries around the globe, have won countless awards including over 60 Great Taste Awards and from a staff of 2 now employ 28 local staff, they have become one of the UK's leading artisan food businesses and are as ever firm advocates for the Lake District, Cumbria.
Maria Whitehead, MBE, co-owner of Hawkshead Relish, added: "These awards are a big pat on the back for everyone that we work alongside. We have been on an interesting journey since 1999, when we started the company, and the future is looking very positive. We've expanded and invested in the business in recent months, added new multi-award winning products to our range, and continue to grow; exploring new markets both in the UK and further afield. These awards mean a lot to our dedicated team, who put everything into making us what we are and we couldn't have achieved what we have achieved without them.''
Spread your feathers and follow your dreams this Christmas with Flying Tiger Copenhagen's Peacock collection.
Your presents are sure to stand out when they're cloaked in turquoise, royal blue, gold and shimmering pink!
With a plush teddy, funky earmuffs, a trendy backpack filled with stationery and a bright LED light, you're sure to have an exotic Christmas!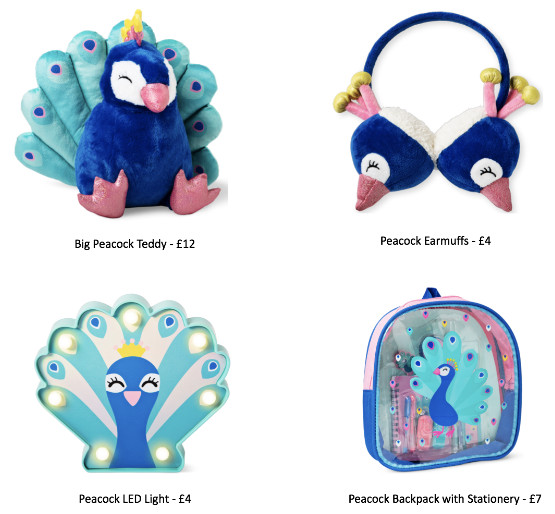 Available from Flying Tiger Stores Nationwide
uk.flyingtiger.com
www.australianlalpina.co.uk
Introducing the new season Hard Court collection by Australian L'Alpina. Available in very limited numbers this twice yearly collection is Australian's answer to the street wear trend. Inspired by our popularity in the 90s, the AW18 Hard Court collection is a throwback to when Australian ruled the rave.
Shop the AW18 Hard Court collection and be transported to the underground dance scene.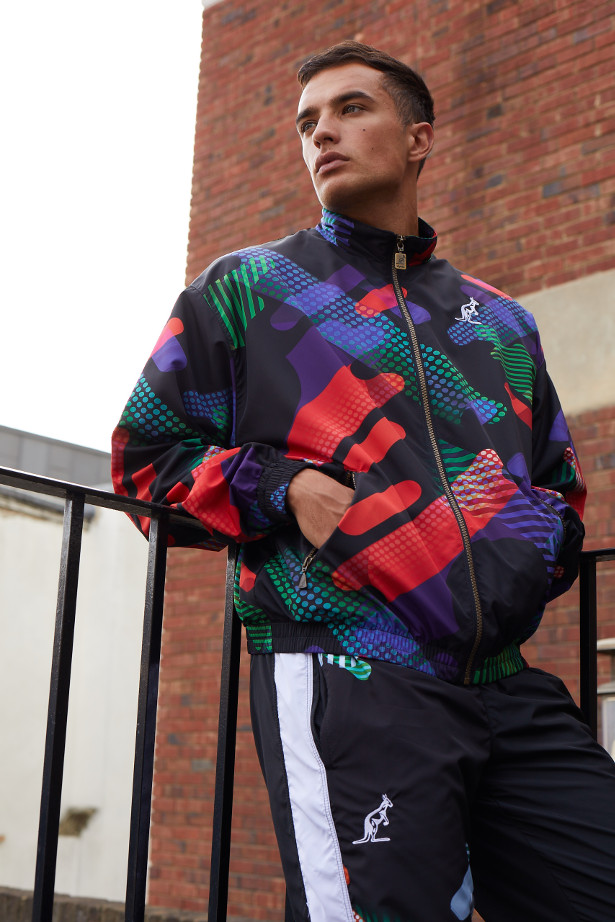 Christmas in crystal clear clarity with Kodak Pixpro's range of digital cameras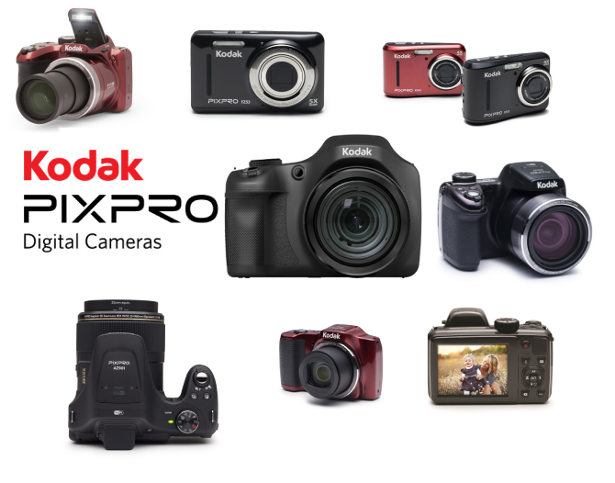 TWITTER | INSTAGRAM | FACEBOOK | YOUTUBE 
It may seem early to be considering what Christmas gifts you need to buy, but the big day will be here sooner rather than later. Never fear though as Kodak Pixpro's range of digital cameras, which are all available now and vary in price, offers something for every pocket and family member/friend – adult, child, man, woman.
See the magic of Christmas from every angle this year with Kodak Pixpro! 
Whether you're looking to capture all of the fun this festive season or you're just after the ideal gift for technology lovers and photographers, of every age, Kodak Pixpro has the answer with its range of Astro Zoom and Friendly Zoom digital cameras.
Whether it is the wallet-friendly FZ201 Friendly Zoom camera, the boundless power of the compact AZ652 or taking close up shots to the next level using the AZ422, Kodak Pixpro's cameras shoot an amazing amount of detail, clarity and precision, so no matter what you are up to this Christmas and New Year, Kodak Pixpro has a camera to suit every budget. A Kodak Pixpro camera means you've got Christmas gifting and capturing every happy memory covered.
Kodak Pixpro offers a camera range for every pocket and need, with a variety of lenses and zoom functions. Visit http://www.pixpro.world/ to see what else Kodak Pixpro has in its camera range. Alternatively visit Currys and search "Kodak Pixpro" to find the range currently available via that stockist.
The UK's finest coaching moment open to a public vote

UK Coaching has officially opened a public vote for the Great Coaching Moment of the Year award category as part of its UK Coaching Awards
New for 2018, the Great Coaching Moment celebrates an iconic sporting moment form the past 12 months, when a coach's support and guidance really paid off.
Shortlisted in the category are Gareth Southgate for his country-unifying exploits with the England football team at the FIFA World Cup in Russia; Tracey Neville's gold on the Gold Coast with the Roses, and Kris Stafford, Stephen Quinn and Harrison Marshall, who masterminded Yorkshire's Old Otliensians' greatest day by winning the RFU Junior Vase at Twickenham.
The public vote, which closes on Thursday 29 November at the 2018 UK Coaching Awards, is open to everyone to recognise their favourite of the three coaching moments. Votes can be placed on the UK Coaching website at www.ukcoaching.org/GCM
Gareth Southgate, who took England to their first World Cup semi-final since 1990 said:
"It's an honour to be nominated for this UK Coaching Award and I'd like to take this opportunity to acknowledge the contribution of my support staff who, as I'm sure all coaches would agree, are key to the success of any team.
"Awards like this are a chance to celebrate examples of coaching excellence across the country and the role that plays in inspiring individuals to be the best they can be."
England Netball Head Coach Tracey Neville MBE said:
"I am absolutely honored to be shortlisted along with very experienced coaches. Coaching is now more than a job but a way of life for me, it has grown me as a person and given me once in a lifetime experiences. Coaching challenges me on a daily basis to be better than myself and support a talented group of athletes and staff who strive to be world class.
"When you talk about achieving your dreams, the Commonwealth Games was where my dream was made. The minute the shot went in it felt like the beginning of a glorious journey for the Roses and a long time coming."
Proud to be finalists alongside Tracey and Gareth, Old Otliensians' Head Coach Kris Stafford added:
"Steve, Harrison and I are over the moon with being nominated for Great Coaching Moment award. It's always nice to receive recognition for the work you do, but to receive it on a national platform is unbelievable.
"It's amazing the power sport can have on a community, and to be nominated by someone locally for this achievement is a huge honour and we are very grateful to them. To be on a short list with household names like Gareth Southgate and Tracey Neville is unbelievable, they are both incredible and highly regarded coaches within their sports and in the wider sports coaching community.
"One of the key objectives I have at the heart of my sessions is to make them learner-centred through utilising games-based coaching sessions to provide all players with opportunities to problem solve and make decisions. When working in any sports domain it's really important to keep sessions fun and engaging, as this develops the individual's skills and also provides them with physical and mental health benefits."
UK Coaching's Director of Coaching, Emma Atkins said:
"Great coaching produces incredible results on a daily basis, bringing so many, societal and health benefits – but it also produces unforgettable moments such as these. It is great to see a range of coaching moments being celebrated from local to international level. We encourage the public to vote on who they think should claim the inaugural Great Coaching Moment title from our three fantastic finalists."
Who wins? You decide. Cast your vote at www.ukcoaching.org/GCM
Homylink

Specializing in household & office furniture.
More info. about Homylink, please visit: www.homylink.co.uk
On the twelfth day of Christmas, my true love gave to me… the perfect gift
Partners over any other gift giver find the best Christmas pressies for loved ones
Santa's elves will be buying gifts for an average of seven people this year
Sainsbury's Bank credit cards(2) provide Nectar points whenever and wherever you shop(3)
Santa Claus is coming to town and with just over a month to go until Christmas, new research from Sainsbury's Bank Credit Cards reveals that partners, over any other gift giver, find the best presents for their loved ones at Christmas time.
However, over a third (35%) of gift givers find their significant other the hardest person to buy for. Men struggle more than women, with two fifths (41%) identifying their partner as the trickiest person to purchase presents for, compared to 29% of women(1).
Yet taking the time to find the perfect gift pays off, with a third (33%) of UK adults saying last year they received the best Christmas present from their partner. This is followed by a fifth (20%) receiving the best present from their child or children and one in eight (13%) from a parent. Surprisingly, one in 10 (10%) felt their worst Christmas gift last year was from a friend(1).
Rewarding your spending
Some UK adults are particularly savvy when it comes to their seasonal shopping, with one in six either having saved money or even purchased items throughout the year (16% respectively). However, for many cash still remains king, with 40% using this for their festive spending, followed by 32% using a debit card and 23% using a credit card(1).
Sainsbury's Bank offers a range of credit cards(2) for purchases, balances transfers or a combination of both, all of which enable shoppers to earn Nectar points wherever they shop(3). Sainsbury's Bank credit card customers who take out a Nectar credit card get 750 bonus points on each £35-spent in store, up to ten times in the first two months meaning those using their card in store over the holidays are rewarded points worth up to a maximum of £37.50(4).
David Buxton, Head of Banking at Sainsbury's Bank, said: "Spreading the cost of Christmas with a purchase credit card can be a sensible option especially if you opt for one that gives you a reward every time you shop. We offer two of the four cards currently on the market that offer 0% on purchases for 27 months or more as well as a reward(5). Budgeting is essential though so make sure that you can pay off the balance before incurring any interest."
Christmas gift averages
Across the nation, UK adults who are planning on buying Christmas presents will be purchasing an average of seven this year. While women will be checking their list almost twice as much compared to men, buying gifts for nine people on average, compared to six(1).
Consumers will be spending the most on gifts for their children, with those buying for them planning to spend £103 on average, followed by their partner (£87). Some will also be ensuring their furry friends aren't left out of the Christmas spirit, spending on average £19 on gifts for their pets(1).
Top five people UK adults are buying for this Christmas(1)
Gift recipient(1)
Average spend (£)(1)
Children
£103
Partner
£87
Parents
£50
In-laws
£39
Nieces / nephews
£35
With gifts to organise, hosting or attending parties and having the Christmas dinner to prepare, the festive season can be incredibly hectic. So it's not surprising that an item or two might fall off the shopping list. Food and drink for Christmas day are the items UK adults who are buying Christmas gifts this year are most likely (14%) to be making last minute trips for (1).