ON CLOUD NINE…
With Nursery Interiors From Wool Couture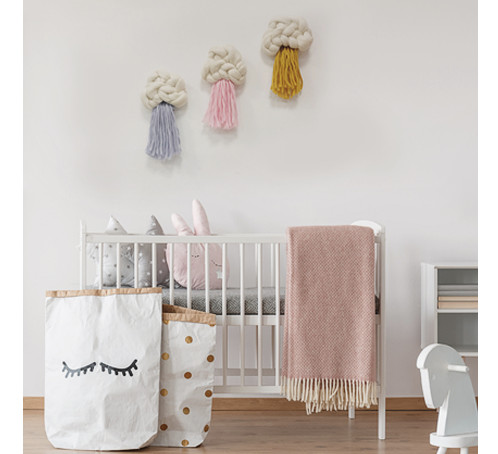 Three Clouds Craft Kit – £19.99
Create a nursery that will grow with baby through toddler years and beyond with the help of gorgeous DIY craft kits from the fabulous Wool Couture.
You'll find yourself coochy cooing at the Three Clouds Craft Kit – this super easy beginner project is the perfect wall adornment for someone looking to add that personal touch to a nursery – and with five tassel colour combos to choose from, you'll find yourself on cloud nine when you complete this kit!
www.woolcouturecompany.com
Gifts for her – Japan House London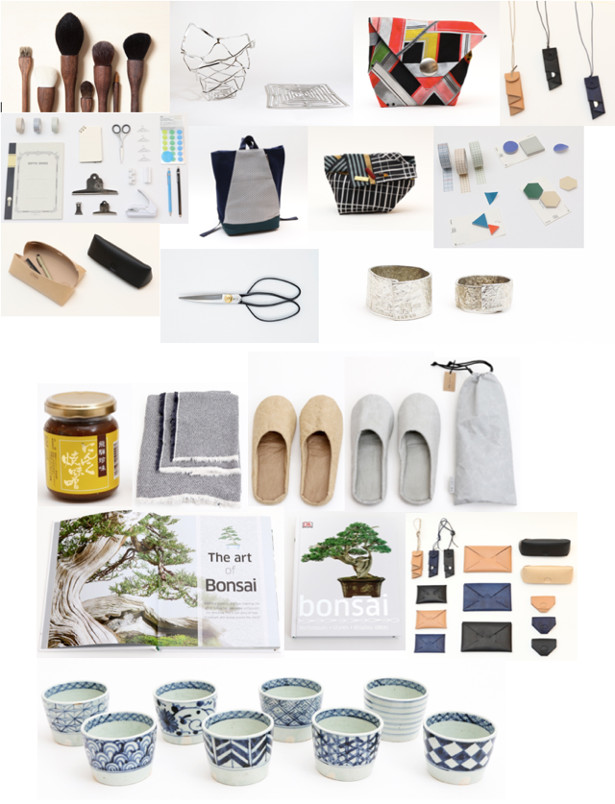 Crabtree & Evelyn White Cardamom Collection
With this seasonal blend of sweetness and spice,
hydrate your body with moisturising effects from the Crabtree & Evelyn's White Cardamom Collection.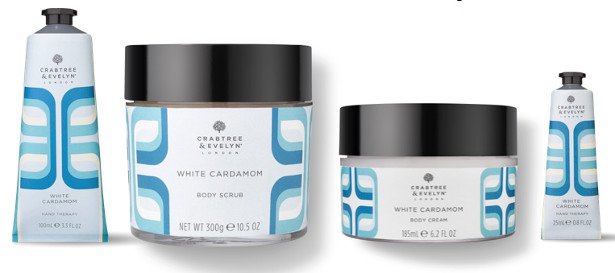 Buff & revive in preparation for the party season leaving your skin feeling smooth & refreshed in time to start dancing.
This limited edition collection makes an ideal festive gift.
image.png
White Cardamom Collection
White Cardamom Hand Therapy – £18 • White Cardamom Body Scrub – £30
White Cardamom Body Cream – £24 • White Cardamom Hand Therapy – £8
Available from Crabtree & Evelyn
www.crabtree-evelyn.com/uk/en
Invite the Queen of Prints Into Your Home
With spring on the way, there is no better time to refresh your home and make it bright and uplifting. Our new collection of patterned roller blinds from renowned designer Orla Kiely is packed with fun and colour to fit the bill perfectly.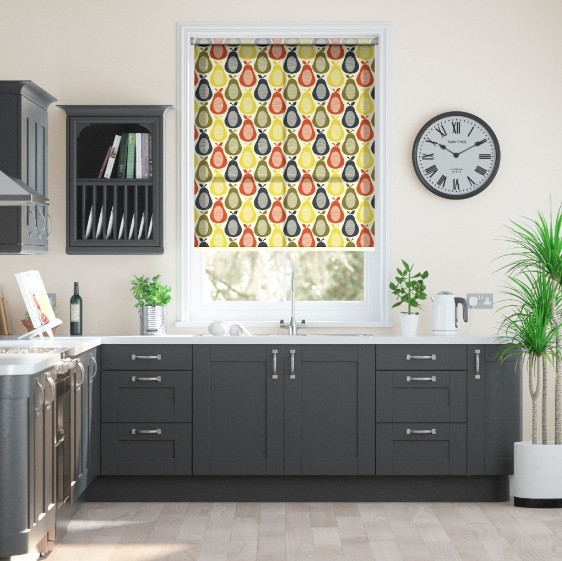 From the catwalk to your home, Orla Kiely's designs have captured imaginations the world over. Gracing everything from hats to handbags, homeware and even a range of cars, the iconic retro style and vibrant palettes of Orla's patterns are fun, lively and full of charm.
Blending this colourful chic with Blinds 2go know-how has produced a truly jaw-dropping collection that's bursting with designer style, without the designer price tag.
Adding even more variety and practicality, our new Orla Kiely House roller collection combines simple controls, sturdy components and performance fabrics with exciting style. Available in both light-filtering or blackout fabrics, brimming with Orla's signature designs and finished perfectly with a colour-coordinated bottom-bar, this is a range of blinds that will bring colour and joy to every room.
Some of our favourite designs are also printed on high quality 100% waterproof PVC material, which are wipe clean and perfect for even the steamiest of bathrooms.
Multi Stem Tomato
From £29.25
Striped Petal Orange
From £29.25
Owl Chalky Green
From £29.25
Our extensive curtain and roman blind ranges also feature some of Orla's most iconic designs. These ranges are filled with luxurious window dressings that offer bold designer style without the designer price tag.
Pricing starts from £29.25 for roller blinds, £32.95 for Roman blinds and £56.95 for curtains, all made-to-measure for you. There are 40 colours and patterns in the roller collection, 20 in
our Roman blind range and 15 in our curtain range.
Visit www.blinds-2go.co.uk or call 0800 862 0464 for further information.
From the tech obsessed to the health fanatics and from the young to old(er), our Christmas gift guide recommends the perfect gift for anyone you are trying to impress this Christmas!
If music is their rhythm, keep them dancing all day long with Sennheiser MOMENTUM True Wireless, for those who are eager to start their New Year health kick early, the Xiaomi Mi Band 3 will make their heart skip a beat.
For any child eager to explore, littleBits has you covered with a wide variety of Inventor Kits. Whether you've got a Super Hero in the making, a musical maestro, a budding astronaut, a keen coder or an eager environmentalist, there's a littleBits STEAM kit to be unwrapped this Christmas. littleBits invented the electronic building block, and creates imaginative kits that snap together to turn ideas into inventions. Aimed to empower ages 8 to infinity, or a fun-loving family, each kit introduces fun, easy-to-use, and infinitely creative technology that will give kids the skills they need to succeed in the 21st Century.
FOR THE TECH PRO…
MOMENTUM True Wireless
Available soon for £279.99, pre-order from Sennheiser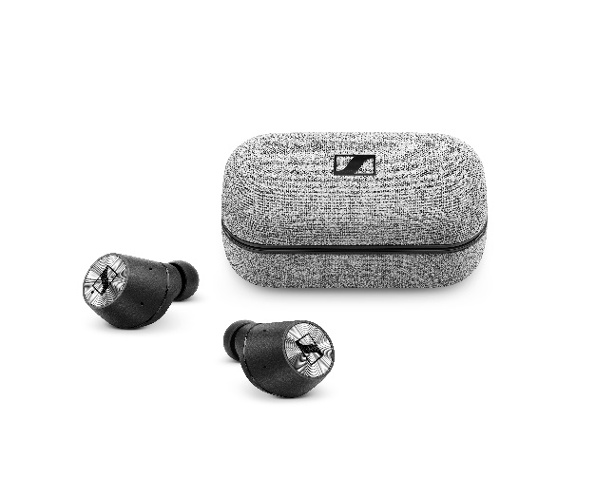 MOMENTUM True Wireless feature Sennheiser's audiophile 7mm dynamic drivers making the sound quality a world apart.
Beautifully finished with metallic details on the outer face, they come with a fabric-wrapped compact case, which also features an integrated power bank giving them more than 12 hours of listening enjoyment. The Transparent Hearing feature which allows you to participate in conversations without removing the earphones. They are lso splash- and sweat-resistant, offering all-day comfort.
FOR THE HEALTH GURU
Xiaomi Mi Band 3
Available Now for £26.99 from Mi.com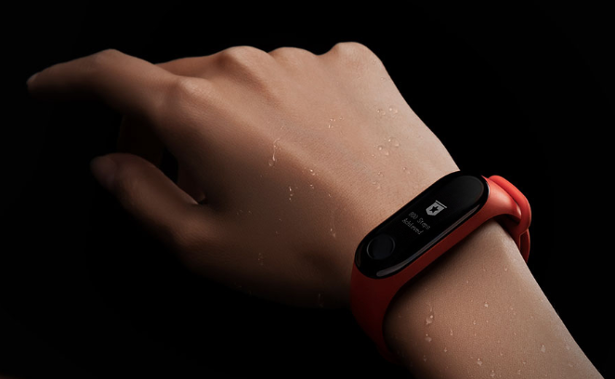 For those keen to start the New Year health kick early, the Xiaomi Mi Band 3 is the perfect gift, allowing them to track their steps, exercise, heart rate and sleep quality.
In addition, they can connect their phone notifications allowing them to stay connected with the display showing Whatsapp, Facebook, text messages and incoming calls.
FOR THE PHOTOGRAPHER
Mi 8
Available now from £459 on Mi.com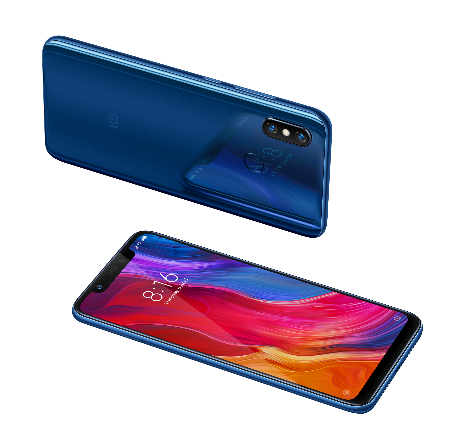 Even in bright sunlight, dual pixel auto focus captures the beauty of any scene instantly,
with nightscape photos remaining bright and detailed with 1.4μm large pixels
The Mi 8 is a portrait studio in your pocket. Instantly transport your portrait to any shadows to create studio-like lighting, powered by AI. The AI also means the camera can distinguish between 206 common scenes and automatically adjusts exposure, saturation and other optimizations. A beauty feature can be enabled to analyse every facial feature, creating a 3D model, which it uses to highlight features and capture your best pose. It can even detect the angle of the shot to ensure that your selfies are always natural.
FOR THE SUPERHERO IN THE MAKING
Avengers Hero Inventor Kit
Available now for £149.99 from Amazon
Kids become their own Super Heroes by building and customising their high-tech hero gear and unique identity with littleBits electronic blocks.
With their favourite Marvel Avengers, like Iron Man, Black Panther and Shuri, and Ant-Man and the Wasp, kids enter Super Hero training in the app, control their gear with their smart device, give gear new abilities with easy block coding, and use their creativity and STEAM skills to customise their own hero identity and gear to match.
FOR THE EAGER ENVIRONMENTALIST
The Base Inventor Kit
Available now for £99.99 from Amazon
Children are the future changemakers; they will be designing solutions that promote wellbeing in the community, help people with disabilities, and protect the planet.
This kit is perfect for kids wanting to find solutions for everyday challenges and global issues.
FOR THE MUSICAL MAESTRO
Electronic Music Inventor Kit
Available from 1st November for £99.99 from Amazon
Turn off the TV this Christmas and create your own entertainment with the littleBits Electronic Music Inventor Kit.
Check out Imogen Heap to see how music can even be created through movements – a wave can play opera for granny and in the next movement cousins will be dancing to pop.
FOR THE BUDDING ASTRONAUT
Space Rover Inventor Kit
Available now for £199.99 from Amazon
For kids dreaming about the intergalactic future, this kit will help give them the skills they need to one day explore the final frontier!
Learning from real-world examples of pioneers in space travel, you can create your own space rover — giving it the capabilities it needs to discover the universe.
Linenbundle.com Luxury Bed Linen
There's nothing quite like the comforting feeling of sinking into new, fresh bed sheets. And this bedding set from linenbundle.com is luxurious. Made from 100% 500 thread count cotton, the bundles contain a fitted sheet, four pillow cases and a duvet cover. So it literally is everything you need to dress your bed in fine luxury cotton
Hotel quality bedding without the 5 star hotel price tag.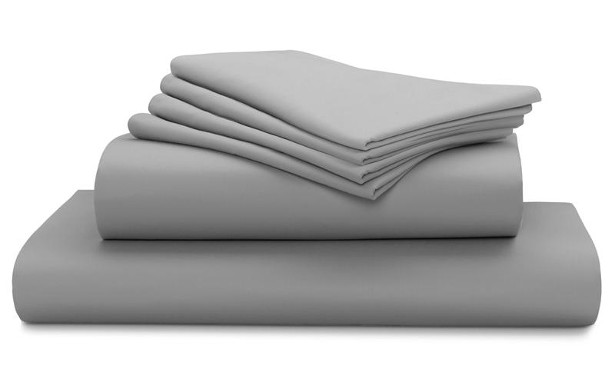 They're available in 6 stunning colours and you can mix and match colours within a bundle as you wish. Available in single, double, king and super king sizes starting from £125.
https://www.linenbundle.com/pages/luxury-all-in-sheets-bundle
Makeup Collection from Crownbrush.co.uk
Crownbrush is where you go to find professional quality makeup and makeup brushes perfect for use at home. And this Crown Pro GIft Set puts together three of the beauty retailer's most popular products. You get:
7 professional standard make up brushes for face and eyes (incorporating angled and dome foundation brushes, eye shadow brushes and more)
Bronze and Glo highlighter palette
An incredibly versatile neutral eyeshadow palette with 20 different neutral shades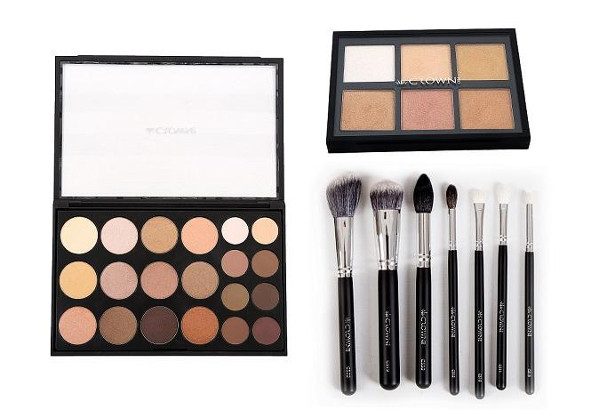 This is the set with everything, ideal for the women in your life who appreciate incredibly quality cosmetics.
Price is £99.99.
www.crownbrush.co.uk/collections/all-gifts/products/crown-pro-gift-set
Personalised Candles from norma&dorothy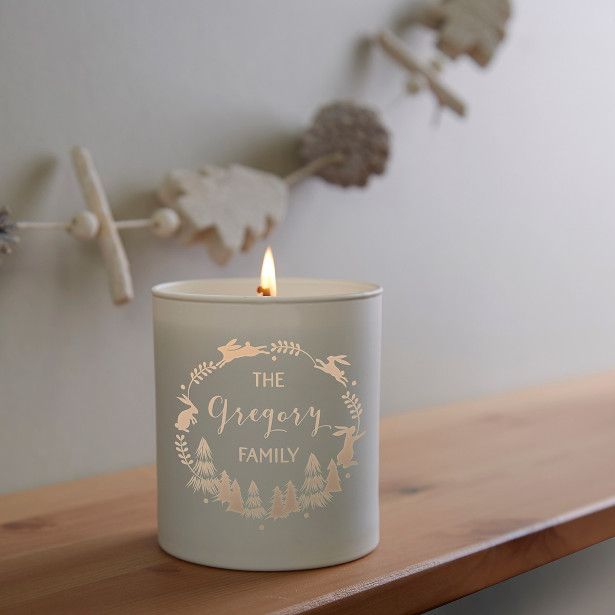 These hand finished personalised candles come in a range of different designs all in versatile neutral colours. They're lightly scented with a handful of different fragrances to choose from. As well as festive designs, there are romantic designs suited for Valentines or an anniversary, new baby designs and designs for various different family members.
Everything norma&dorothy sell is hand finished in a Manchester studio for that real personal touch. A very thoughtful gift that would look simply divine in any living room.
£32.00
https://www.normadorothy.com/homeware/personalised-candles
Alesha Dixon's Fashion Business – LittleBlackDress.co.uk, Gives Away 1,000 dresses to new mums and those in need and raises funds for Refuge, the national domestic violence charity.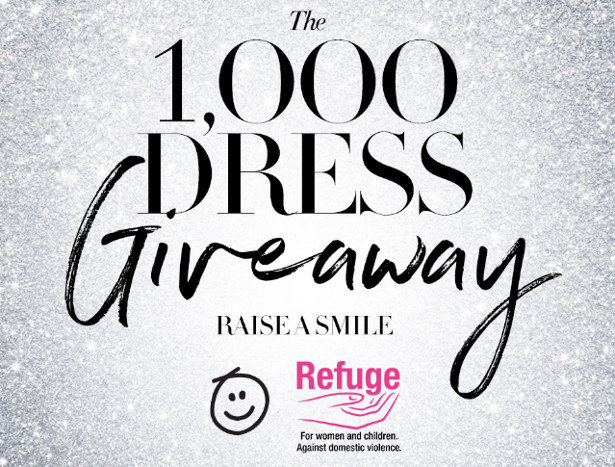 Little Black Dress, the online store where fabulous is always available, is supporting new mums and women in need, whilst raising much-needed cash for the Refuge, national domestic violence charity.New mums and others in need, can treat themselves to a luxury dress for just a £10. This will cover postage and a £5 donation to Refuge, who help parents and children fleeing domestic violence in the UK.TV personality Alesha Dixon explains: "The no-strings-attached offer is to give women a much-needed boost, at a time when they often put others first. We'll also send £5 for each dress despatched to Refuge, which is a fabulous charity that helps those most vulnerable in our society."Jess Cunningham of the Apprentice and Big Brother fame and HRH Princess Tessy of Luxembourg are also supporting the initiative.Jess is celebrating the birth of her 4th child and trying to help what she's calls "mum-preneurs" – women pioneering new business ideas.She said recently: "I know from experience that after having a baby, some women lose their identity and their confidence. I wanted to get behind this campaign as first and foremost, i love that £5 from every dress goes to Refuge and also, for a new mum, a gorgeous dress that fits well is a complete confidence changer. And I am all about women empowering women"'Looking and feeling fabulous in a work or social setting, is particularly important to a new mum. I'm hoping the treat of a new dress, will be a modest boost, particularly as we are heading into the party season.'Princess Tessy of Luxembourg, a mum of two boys, a business woman, UNAIDS young girls ambassador and co founder of Professors Without Borders said: 'I believe fashion can lift up spirits, empower and unite. Little Black Dress is known for its range diversity which match every woman's unique style.'I'll be working with LBD and Alesha to identify how we can help women without financial resources, feel confident and beautiful. I am confident that with this new initiative LBD, Alesha and myself will be able to bring some new long lasting memories to women – new mums, business women, students, advocates, and everyone else to make them feel strong, and ready for new adventures and challenges. I'll am also very honoured to help Refuge byto maximisinge the amount of support LBD can provide over the next 12 months.'How to enter?Simply share your stories with us and tell us why you need a free dress. Please visit our blog page https://www.littleblackdress.co.uk/magazine/fashion-fix/great-dress-giveaway/ for more details. We would love to hear your inspirational stories. The best stories will be shared to help inspire others, so please don't be shy. Also please leave a comment on our instagram @littleblackdress page using #LBDgiveaway and share it with your friends and family. Then choose your dress. It's that simple. Our giveaway is open to all UK residents. Also includes Northern Ireland. Those aged 18 or over on the date of entry are free to enter. Entries via the blog link, as stated above. All goods are non-returnable, subject to Consumer Rights.Once they're gone, they're gone!!Dresses will be from the Little Black Dress Collection and the Alesha Dixon Collection.
£123 – THE PRICE MUMS WOULD PAY FOR A SINGLE GOOD NIGHT'S SLEEP
Northern Ireland least likely to get eight hours' sleep per night
Mums get less than five hours' sleep per night
The average mum wakes between 3-4 times a night
They'd give up sex, chocolate and wine for good quality sleep
Dads would rather give up booze than sex in return for a decent kip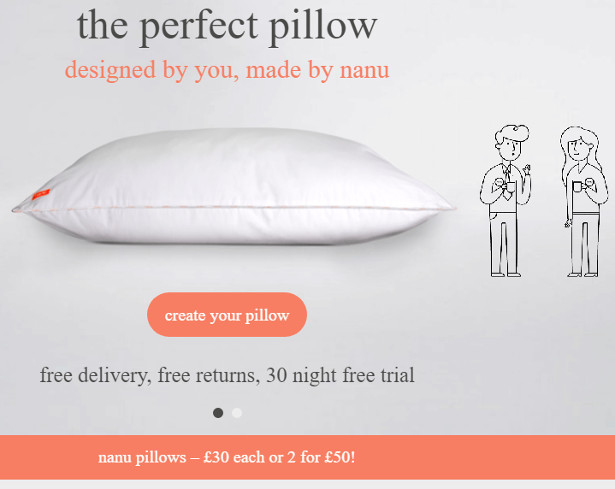 SOME say it's priceless but, today, exhausted mums have put a figure on what they believe a good night's sleep is worth.
According to new research, desperately tired mums say they'd splash out £123 for a single night's uninterrupted sleep. Northern Ireland has the highest proportion of people who claim they never get a full eight hours' sleep (23%), with the average time sleeping between 6.3 hours.
That's almost £45,000 a year and a quarter of a million pounds over the course of five years.
The survey of 2,000 Brits to celebrate the launch of the world's first personalised pillow service, nanu, revealed that mums are the most sleep deprived of all and, as such, would give up some of life's little luxuries, for a bit of shuteye.
Almost one in four would wave goodbye to wine, a third would give up chocolate and the same number admit they'd happily go without sex if it meant they could increase their current five hours' broken sleep a night to the recommended eight.
Fewer than half that number of men (12%) said they'd swap sex for sleep, preferring to give up booze, their phones or chocolate.
As a nation, we're not brilliant sleepers, either. The average Brit survives on just six hours and 24 minutes' sleep a night, and almost half of adults (46%) say they're lucky if they get one night of uninterrupted sleep every month.
More than seven out of 10 reckon they're a "bad sleeper" and almost nine out of 10 wake up at least once every night.
Other than kids keeping us awake, we're a nation of worriers with many laying awake thinking about money, family, health and jobs to household chores and even Brexit. More women (74%) say worry keeps them awake than men (56%).
Other reasons for our restlessness include old and uncomfortable mattresses and pillows, noisy neighbours and our pets.
Just a tiny handful – seven per cent – say they're lucky enough to enjoy a refreshing snooze every single night. Generation Z, however, sleep easy, with a quarter getting the recommended eight hours a night.
Regionally, Bristolians sleep best, compared to Londoners who live, on average, off five hours' sleep a night.
TV psychologist, Emma Kenny, commented: "People are working longer and harder than ever before and if you don't have a settled feeling of sleep, often it provokes anxiety, which stops us having a further good night's sleep and it becomes a vicious cycle. Everybody has a certain level of worry in their lives but at the moment, politically, we're enduring Brexit – that is keeping people up constantly!"
Justin Young, spokesperson for nanu, said: "It seems a good night's sleep is the holy grail for most of us. Some say it's priceless, but we wanted to find out just what price people would pay for an uninterrupted eight hours a night, and the results are staggering, almost a fifth would willingly hand over £50 for just one night's kip.
"The survey revealed there are a billion reasons why we struggle to sleep, but uncomfortable beds certainly shouldn't be one of them. Having the right pillow is key to sleeping well and with nanu, we guarantee the perfect night's slumber because our pillows are tailor-made for you using your data in an algorithm. We're so confident in our claim, we even offer a 30 day trial. No, you're not dreaming!"
WHAT WE'D GIVE UP FOR A GOOD NIGHT'S SLEEP:
MEN
Chocolate 26.4%
Booze 26.2%
Phone 17.5%
Sex 12%
Pets 9.4%
WOMEN
Wine 38.5%
Favourite handbag 31.9%
Chocolate 27.5%
Favourite shoes 26.8%
Sex 26.7%
Handmade in Britain launched an online marketplace earlier this year featuring over 120 UK-based designers, the following products are just lovely:
City of Cloth Silk Scarf, Red London
By Helen Chatterton Textiles
£130 + p&p https://www.handmadeinbritain.co.uk/product/city-on-cloth-silk-scarf-red-london/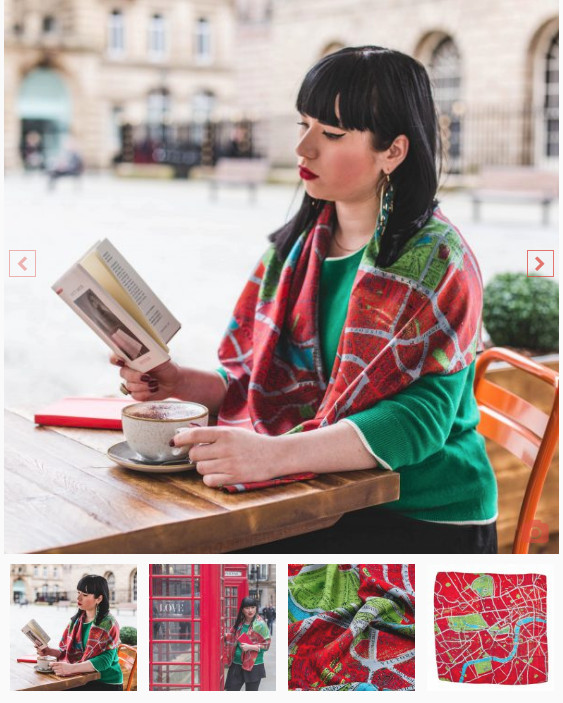 Silk Padded Jug
By Sarah Grove
£55 + p&p
https://www.handmadeinbritain.co.uk/product/silk-padded-jug/
Don't Match Studs – Green and Turqoise Stripe Hoops
By KAZrobertson Jewellery
£35 + p&p
https://www.handmadeinbritain.co.uk/product/dont-match-studs-green-and-turquoise-stripe-hoops/
NORMAN Hot Water Bottle
By CHICKPEA
£32 + p&p
https://www.handmadeinbritain.co.uk/product/norman/
The Betsy – Pink Silk Scarf
By Cinda Clark Design
£95 + p&p
https://www.handmadeinbritain.co.uk/product/the-betsy-pink-silk-scarf/
Beige Pouch with Red and Black Print
By Jo Saunders Design
£30 + p&p
https://www.handmadeinbritain.co.uk/product/beige-pouch-with-red-and-black-print/
Glo Skin Beauty – Global make up and skincare brand. Glo Skin Beauty provides a fully integrated line that starts with your cleanser and ends with your lipstick. Researched and developed with innovative, active ingredients and nourishing minerals, their professional products complement their retail products seamlessly, delivering personalized prescription for healthy, beautiful skin.
The 'Leave Your Mark Crayon Box' comes assorted in 6 different shades of crayons which are all highly pigmented, 3 lip liners to outline the perfect pout and a sharpener.
£42.00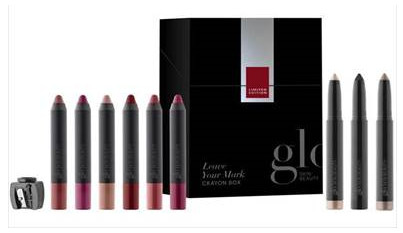 The Prism Gloss Trio offers sheer and semi-sheer finishes for a subtle statement that looks great with any look. The set includes three full size lip glosses with a special edition travel tin included!
£39.95
The Eyeshadow Quad creates statement eyes with four expertly matched shades which are formulated with skin-benefitting antioxidants and rich mineral pigments. The palette is available in 5 shades.
£24.00
Colorescience UK – Global Post-Procedure focused skincare and makeup line. Colorescience® is the leading dermatologist trusted brand from the U.S. which recently launched into the UK beauty market with a collection of skincare and makeup to treat, correct, protect and enhance the skin's natural complexion.
Sunforgettable Total Protection™ Brush On Shield SPF 50, is the brush powered by EnviroScreen Technology and provides total protection all in one go. It is perfect for the winter as you still need to protect your skin from UVA and UVB and this does just that without layers of sun cream!
£46.50
Mineral Corrector Palette SPF 20, is perfect for a makeup lover or a MUA as the palette casts a spell on any imperfections whilst achieving a flawless look.
Brands private label. Exclusively produced for Haute Edit.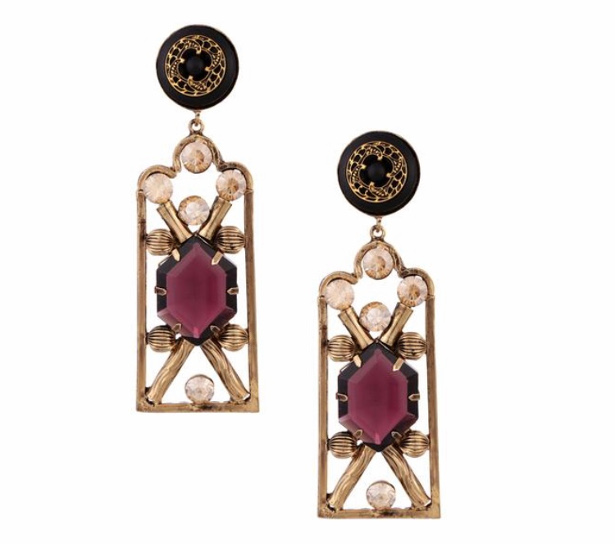 They are available online from the exclusive online boutique store www.hauteedit.com.
A bit about the brand:
Haute Edit honours the artisanal touch that breathes soul and love into every piece.
We value the rarity, authenticity, tradition and heritage of each craft.
There is a rareness and soul found in traditional artisanship that surpasses luxury.
Haute Edit proudly supports Slow Design.
The Store:
Haute Edit is an Online Lifestyle Store that features a unique curation of ethically sourced, stylish fashion and interior treasures from all around the world handpicked by Kumari Govender.
Created from a deeply instinctual space, Haute Edit is a celebration of Kumari's appreciation for art, love for travel, passion for craftsmanship, respect for heritage and eye for design.
The collection is truly reflective of Kumari's personal style – a soulful alchemy of old world classic meets contemporary design.
Her curation includes fashion, accessories, premium ceramics, flatware and decorative homewares handmade by celebrated artisans from all over the world.
Kumari's collection is responsibly sourced and limited, boasting one-off collectible pieces that are great conversation starters, appreciated by collectors, tastemakers and style aficionados globally.
PURELY PANDORA
CLASSICS WITH A TWIST
INSPIRED BY THE PURITY OF SHAPES AND COLOURS SEEN IN NATURE, THE NEW PURELY PANDORA JEWELLERY SERIES OFFERS A CONTEMPORARY TAKE ON ICONIC STYLES.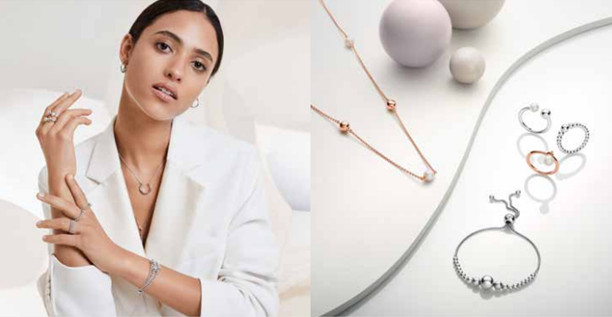 The new Purely PANDORA series takes PANDORA's signature metals and design elements to a whole new dimension. High-quality materials from timeless sterling silver to blush-hued PANDORA Rose serve as an eye-catching backdrop for elegant beads and freshwater cultured pearls – a key element of PANDORA's design DNA – and bring a sense of harmony and luminosity to the collection.
Bubbling textures, unique proportions and beautifully hand-finished details create a striking mix of modernity and vintage. Freshwater cultured pearls appear to float and dangling spheres add a touch of timelessness and beautiful movement to rings, earrings, necklaces, charms and bracelets.
The stunningly versatile series features a range of designs ideal for any woman and occasion: iconic everyday rings and hoop earrings embellished with freshwater cultured pearls, chic adjustable necklaces and bead chain earrings, perfect for taking any look from day to night in seconds.
This season, dare to play with contrasts and create your own special mix of classic and contemporary elements.
Combine different shapes and textures to create unique ring stacks and earring stylings. Go minimalist, layer necklaces, pendants and different chain lengths to make a statement or strike the perfect balance with elegant Y-necklaces.
FOODIE DELIGHTS FROM FORTNUM & MASON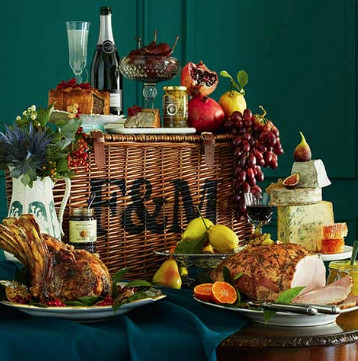 For the Christmas hamper of Christmas hampers, it has to be Fortnum's. This year's new 'Honey Hamper', 'Taste of Fortnums' and 'English Essentials' (all packed with delicious Fortnum's goodies), are just three of the failsafe Christmas gift ideas that friends from home or abroad would love to receive. For the full selection visit: https://www.fortnumandmason.com/t/categories/christmas
GIVE A YEAR-ROUND ART EXPERIENCE WITH A FRIENDS OF THE RA GIFT MEMBERSHIP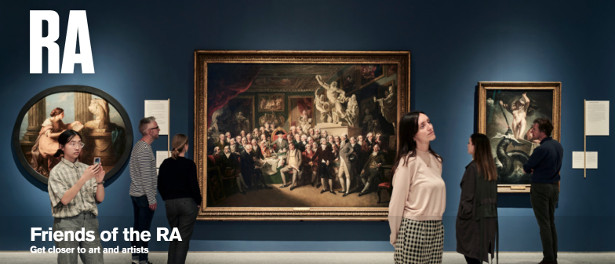 A 'Friends of the Royal Academy' membership is the present for art-lovers and the perfect way to unlock the RA's newly expanded cultural campus. Members can enjoy unlimited, free entry with a family guest to their expanded exhibition programme, exclusive previews to all exhibitions ahead of the public opening, priority booking on the full programme of events across the RA, and Friends only events; including premium private views and life drawing classes. Gift memberships start from £60. roy.ac/friendsmembershipgift
FOR BIBLIOPHILES – A HATCHARD'S SUBSCRIPTION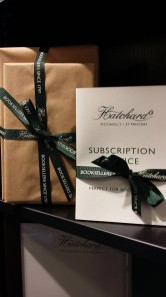 Perfect for the obsessive book worm, an annual subscription from London's oldest book shop, Hatchards, can be tailored to the reader's interests and chosen from fiction, non-fiction, art, travel, children's or a mix. Following a consultation with one of Hatchards' expert booksellers, a beautifully gift-wrapped hand-picked book will be delivered to the door each month for a year. Prices start from £150. https://www.hatchards.co.uk/subscriptions/
GIFT A TASTE OF JAPAN FROM THE JAPAN CENTRE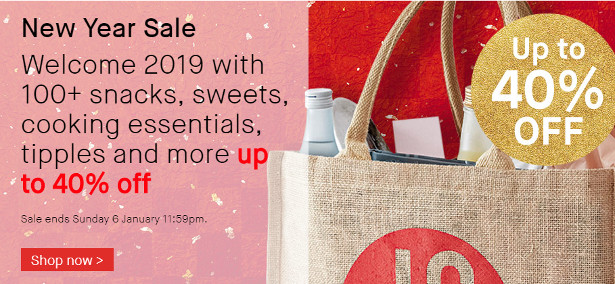 For the discerning foodie, what better gift than a box of Japanese goodies from Leicester Square's Japan Centre. From Katsu Curry, Sushi and Japanese cooking starter kits, to cookery books, sake and tea subscriptions, there's a huge range of gift options. To browse the range visit www.japancentre.com
Adorn your house with the Christmas Cat Garland from Imperial War Museums shop and achieve a nostalgic, Edwardian style.
A string of adorable kittens serve up some delicious Christmas pud that's sure to fill your home with festive cheer!

Christmas Cat Garland – £6.00
Imperial War Museum Shop
www.iwmshop.org
Every purchase from the IWM shop helps support the work of the
museum.
A few exciting and affordable cruises that would make the perfect gift for an important woman in your life, this Christmas!
From Adam Coulter, UK Managing Editor, Cruise Critic.
"A three or four-day cruise is the perfect gift to truly surprise one of the important ladies in your life, this Christmas. With no meals to cook and no washing, drying or house tidying to think about, your friend, mum, daughter or grandmother can truly leave all her cares behind to enjoy a sumptuous experience of fine dining, quality entertainment, perfect pampering and an exciting shore experience or two – without anything to organise and everyone waiting on. Modern-day cruise ships are packed to the gills with innovative onboard activities – from exciting wine tastings, specialist educational programmes, and arts and crafts to dance classes and luxury spa treatments. Your friend or family member will certainly never be bored, especially with so many cruise evenings now bringing Vegas-style shows, West End musicals, comedy, magic acts and a variety of live music and dancing.
"For a truly opulent experience at a surprisingly low price, Cunard Line is offering a three-night Guernsey Short Break on the stunning Queen Elizabeth from Southampton on 8th August 2019, for as little as £399 per person. The price includes all meals, entertainment and taxes.
Queen Elizabeth boasts beautiful, chic, geometric artwork, rich Italian marble, polished wood and soft light, diffused by glittering chandeliers. The rippling sounds of a harp, mellow piano or string quartet throughout the public areas enhance the whole feeling of old-fashioned glamour. Add these genuinely beautiful surroundings to the glamorous history on which Cunard trades, and you might think you're in for a luxury cruise. Queen Elizabeth offers your favourite lady the chance to step back in time to a golden age of travel. Dressing for dinner, taking walks on the Promenade Deck, dancing in the Queen's Room, enjoying a refined cream tea or simply just delighting in the lavish ambience throughout – this is one of the most elegant cruise experiences for any woman to enjoy."
Check out what other cruisers are saying about their experiences on Queen Elizabeth
"Royal Caribbean is offering a great three-night Spring Royal Sampler: Taste of Paris & Bruges cruise on Independence of the Seas, departing from Southampton on 25thMay 2019. Prices start at £388 per person, which includes all meals and snacks, onboard entertainment, use of the fitness centre, sauna, hot tub and steam room and, for the more adventurous woman, even a rock climbing wall, FlowRider surf simulator, and Ice rink. Independence of the Seas – or "Indie," as the ship is known to its many fans – underwent a $7 million upgrade in 2013 as part of Royal Caribbean's larger $300 million investment in its fleet. It's the perfect ship for women, with cupcake shop, an Italian trattoria called Giovanni's Table, bow-to-stern Wi-Fi so she can easily keep in touch, and a poolside movie screen. It is not surprising the ship won the 2018 Best for Entertainment award at the Cruisers' Choice Awards earlier in the year, since the onboard entertainment programme also features one of the best shows at sea – "Grease" the musical – which combines the best of the movie and stage hit. Now what woman could resist that?"
Find out what cruisers are saying about The Independence of the Seas
Lakshmi Sublime Anti-Ageing box.
All the products are organic, vegan, cruelty free and contain 24K Gold!
https://www.lakshmishop.co.uk/shop-gifts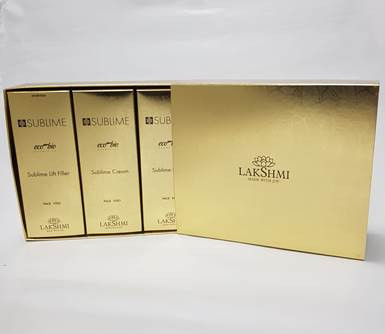 A Printed Wardrobe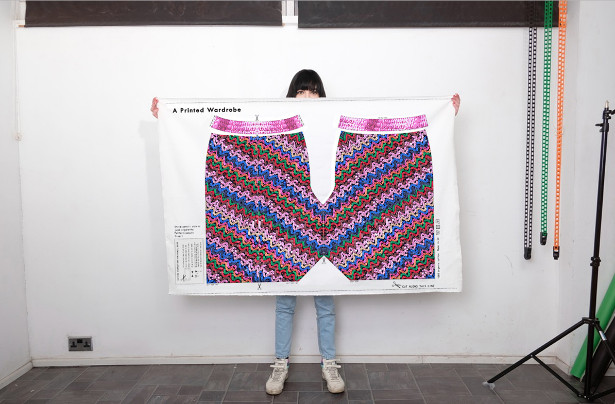 A Printed Wardrobe is a stunning collection of bespoke cut-and-sew couture kits for fashion lovers to stitch in the comfort of their own homes, to create eye-popping trompe l'oeil placement printed tops, skirts and dresses that are most definitely not available on the high street – and which will ensure you'll be the best dressed at any Christmas party. Created and designed by former Emilio Pucci, Caramel and Liberty of London fashion designer Louise Scott-Smith, womenswear kits start from £95, girlswear kits (available Jan'19) start from £65 and both are only available direct from http://aprintedwardrobe.com/
Don't forget summer, it's right at your feet!
Step into Christmas feeling fab and funky wearing socks shaped as an icepop from National Theatre Bookshop.
You're sure to be dreaming of a different dessert whilst eating your Christmas pudding!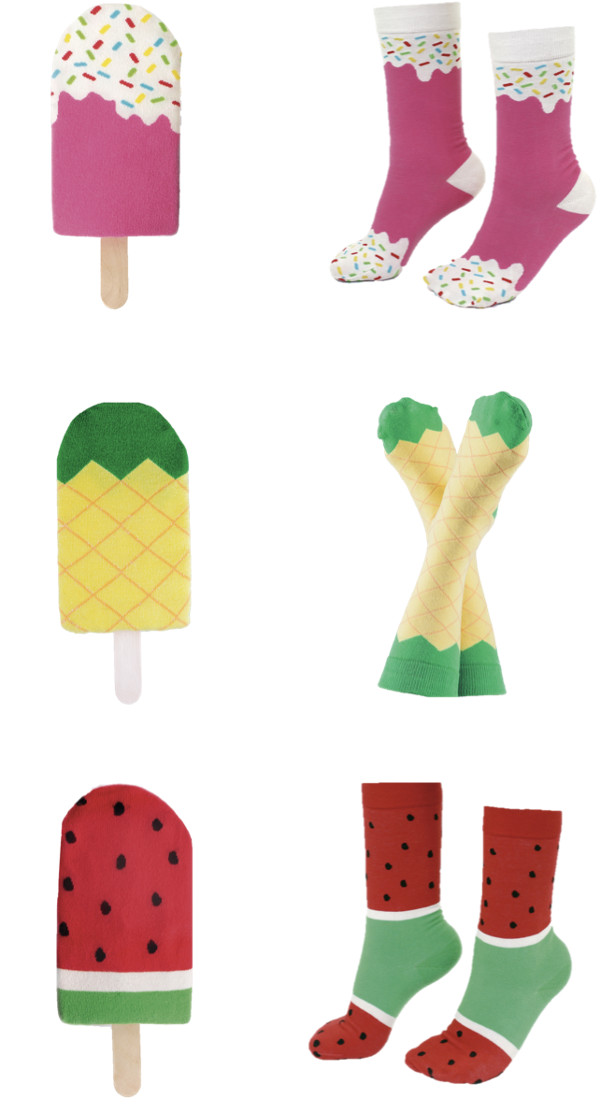 Icepop Socks – £12 for 1 pair – National Theatre Bookshop – shop.nationaltheatre.org.uk.
PRETTY IN PINK!
With Crabtree & Evelyn

Petal Power Evelyn Rose Rituals Gift Set – £55
Stop and smell the roses with this indulgent gift set of Evelyn Rose favourites, featuring three hand and body care products that will leave skin feeling soft and smelling sweet. Including a limited edition beauty pouch, making it the perfect present for rose lovers who like to feel pretty in pink.
The luxurious floral notes at the heart of each of the products – Evelyn Rose Shower Gel (250ml), Evelyn Rose Body Lotion (250ml) and Evelyn Rose Hand Therapy (100g) – will leave you feeling pampered and preened and smelling gorgeous this festive season.
And with a whole host of other petal infused products in the Evelyn Rose range, you'll be sure to find a sweet smelling treat that's right up your street!
www.crabtree-evelyn.com/uk/en
Introducing two new world firsts in super premium Tequila –
Maestro DOBEL Diamante™ and Maestro DOBEL Humito®
Reinventing Tequila craftsmanship and connoisseurship
Eleven generations of tequila mastery have informed Maestro DOBEL® and its dynamic reinvention of the super-premium tequila category. The world's first clear, multi-aged tequila Maestro DOBEL Diamante™ has been causing a stir in its homeland of Mexico for some time – a game changing, proprietary Cristalino technique results in a crystal clear, soft, silky smooth spirit perfect for sipping neat. Maestro DOBEL Humito® excitingly reinterprets artisanal methods deployed over 200 years ago using a secret technique that harnesses mesquite wood to craft the world's first smoked, silver tequila – resulting in a delicately complex, aromatic and sultry liquid.
Maestro DOBEL Diamante and Humito are joined in the UK by its extended family of DOBEL Añejo, an aged tequila offering rich flavours reminiscent of American Whiskey and DOBEL Silver tequila. Each is handcrafted using 100% blue agave that matures for at least eight years in rich soil, under the shadows of Tequila's volcanoes in Jalisco, Mexico. All aspects of the founder's artistry are unexpected, cutting edge and rule breaking in tequila terms.
Maestro DOBEL Diamante is exceptional in its unique blend of aged tequila, which incorporates a proprietary technique in craftsmanship including a unique carbon filtration process that allows the gentle removal of colour while retaining the sophisticated aromas and flavours that have been imparted by the wood during the maturation process. It is a smooth, perfectly balanced tequila with a soft, yet robust, agave flavour. Best enjoyed in its true form, sipped neat, on the rocks, super chilled or in cocktails.
Maestro DOBEL Humito, the world's first smoked silver tequila, emanates the tequila flavours of the 17th century for the discerning and curious. Aromatic mesquite wood is utilised during cooking of the agave and results in a flavour delivery extraordinarily balanced between smoky notes and agave. The tequila is superb in cocktails and will also appeal to those who appreciate a sophisticated smokiness to his/her spirit drinking.
All Maestro DOBEL's pioneering, single estate tequilas are perfected in small batches. The Jimadores, the experts in the agave fields, select only the best of the season and wait for the optimum moment to harvest the blue agave. Maestro DOBEL is the first multi-aged tequila using 100% natural process of aging in Eastern European white oak barrels – the aromatic characteristics of which complement and balance the natural sweetness of the agave.
The family business prides itself on refusing to stand still and is set on inspiring and surprising anyone who already appreciates the highest quality tequila, while bringing adventurous and new consumers to the category – from those who enjoy white spirits to single malt whisky drinkers.
The contemporary Maestro DOBEL bottle design is inspired by the vintage, apothecary-style sample bottles used by the distillery's Maestro Tequileros (Master Distillers) in the nineteenth century. Each bottle is numbered, dated and then signed by its creator Juan Domingo 'Dobel' Beckmann.
For information on UK stockists, which includes www.masterofmalt.com,
Solo Trekker 4 U Introduces Cutting Edge, New Travel App
Not Just for Solos but Ideal for Every Traveler
New unique mobile app makes packing and budgeting easier than ever
WASHINGTON, DC (December 4, 2018) Solo Trekker 4 U has launched Solo Sherpa, an easy-to-use mobile app. It will make solo travel easier for both fledging single travelers as well as seasoned global explorers. The Solo Sherpa is available for both Apple and android products at the App Store and Google Play Store .
"This exciting new app is designed to solve two of travelers' biggest challenges: 1. How to pack from economical carry-on's to taking it "all" with you and 2. How to make a budget and stick to it as you travel. The user-friendly Solo Sherpa app lets travelers customize packing and budget lists to add and subtract what fits their type of trip and travel. Each trip can be saved for future use so no one has to start all over each time. Solo Sherpa was created for those traveling alone but works as well for couples, families and groups", said Solo Trekker 4 U Founder Elizabeth Avery.
Now travelers can use the 20+ tips and 6 separate packing lists for traveling light to carry-on to special, comprehensive strategies for longer journeys. In addition, the Solo Sherpa's budget tool can be used not only for trip planning but also for tracking expenses while away.
Solo Sherpa gives you a road map to get started. The app's practical tips are based on 50 years of personal solo travel advice. As a starting point, it gives travelers extensive lists to make packing easy. As a second step, they can be tailored by travelers to meet their needs.
How to use Solo Sherpa to make every trip easy:
Packing:
Start by reviewing 20+ packing tips.
Learn to pack a carry-on and "one personal item".
Alternatively, take it "all", if you must, with this list.
Tailor the comprehensive toiletries list to what each traveler needs.
Make special plans for cold weather travel.
Go easily from day-to-evening.
Budgeting:
Choose the currency for each trrip.
Set a food budget from eating out to mini-marts/mini-bars.
Estimate lodging costs plus taxes and special fees.
Figure out airline, train and surface transportation costs.
Create a complete budget from sightseeing, guides, and tips to gifts for friends and family.
About Solo Trekker 4 U and Solo Travel Pricing TrackerTM
Solo Trekker 4 U was launched in 2012 to connect those traveling alone with a travel network with low to no single supplements. In 2017, it launched its unique, solo search tool, the patent-pending Solo Travel Pricing TrackerTM, an initial step making solo travel deals easier to identify and access for a wide range of budgets and travel styles. (Transactional fees for bookings are borne by the hotel or tour provider.)
The Solo Travel Pricing TrackerTM includes 1,000+ providers with 26,000+ departures. Solo travelers can find best deals without getting out a calculator to compare percentages charged or searching through millions of traditional web search results. Although there is no magic wand to make single supplements disappear, the Solo Travel Pricing TrackerTM is the only software tool to link destinations and types of trips with 5 different solo travel pricing models. The Solo Travel Pricing TrackerTM is only available through the Solo Trekker 4 U Home Page by clicking a tab at the top. Solo travelers can easily pick tours that work for them to take financial worry out of Solo Travel.


Friends Business… the perfect gift For Her! www.attollolingerie.com Attollo Lingerie!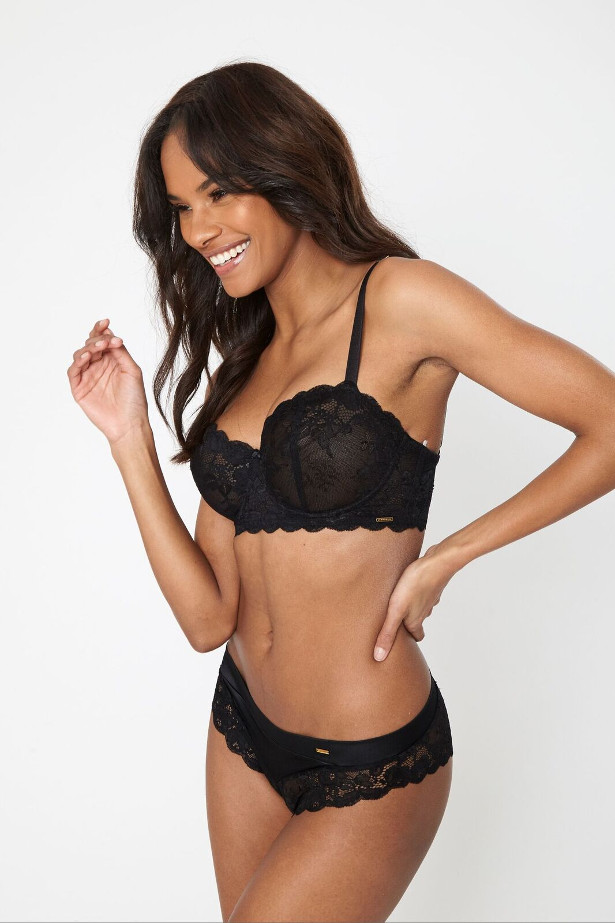 Sets are priced: £55-63 (bras £40-45, knickers £15-18)
Size range is: 28-36 D-HH
Attollo also offer bra fit consultations for men, and also offer men the chance to gift their wife a set with a fitting at home (for Londoners).
About Attollo
"The story behind Attollo started 10 years ago, when we, the founders, became D+ for the first time, at age 14. We grew up learning that lingerie was segmented into A-D and D+ cup sizes, with the latter lacking in availability, style and uplift. The experience of growing up with the embarrassment of wearing bras that were either plain and grannyish or pretty but the wrong size, gave us an insatiable motivation to transform the lingerie experience for other D+ women.
Aged 20 and at sizes 28FF and 30GG, after exploring every new brand and finding that none provided the beautiful and well-fitting bras that we needed, we realised no one was going to sort out the D+ lingerie market unless we did. In April 2013, during our second year at university reading Geography, we decided to take the plunge and found Attollo. Attollo means 'I lift up, I raise, I excite' which is everything we want our bras to do, that current bras don't.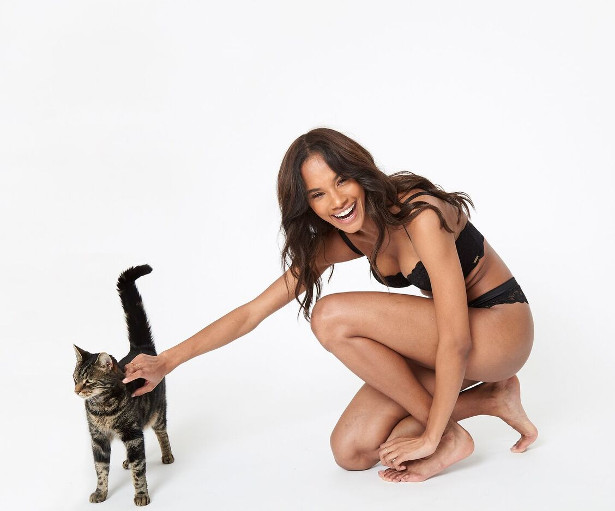 Our own largely unavailable sizes were the foundations of Attollo, where our core focus is bras with a small band and large cup size. Attollo was created to finally give D+ women lingerie that is uplifting, beautifully designed and affordable; lingerie that they can't wait to wear and feel confident and beautiful in!
We wanted to create a brand that was unlike any other. Everything has meaning and thought behind it, from the name of our brand, to the names of our products, to the choice of every material and design detail! Our goal with Attollo is to transform the lingerie buying experience and transform how you feel about lingerie in your size. You deserve a bra that is beautiful and flattering, not one or the other!"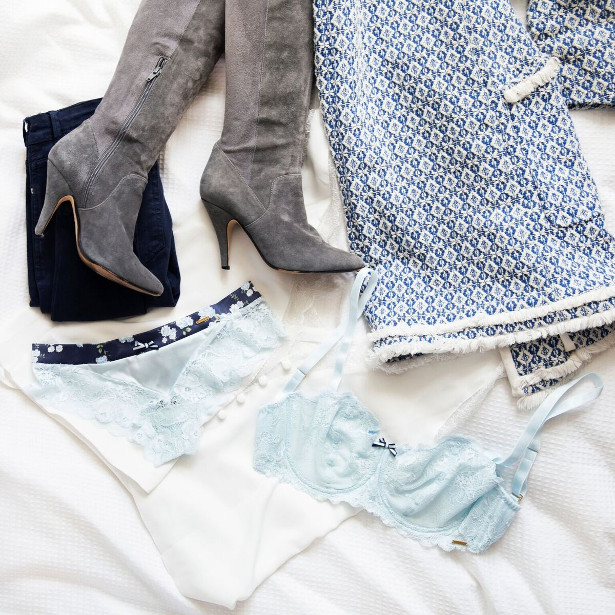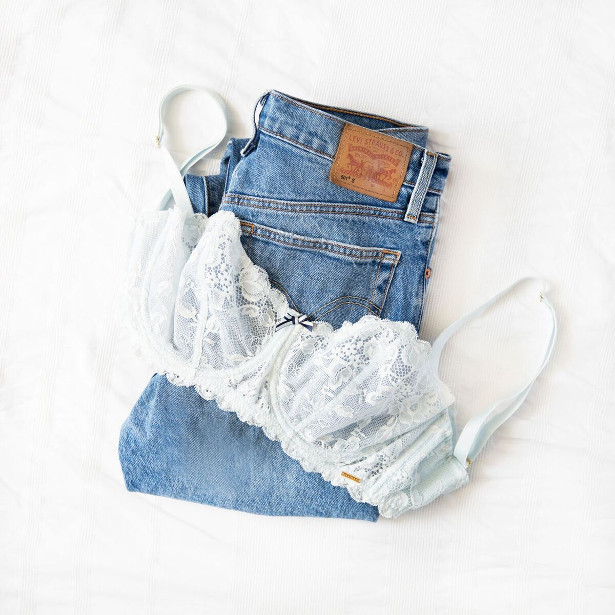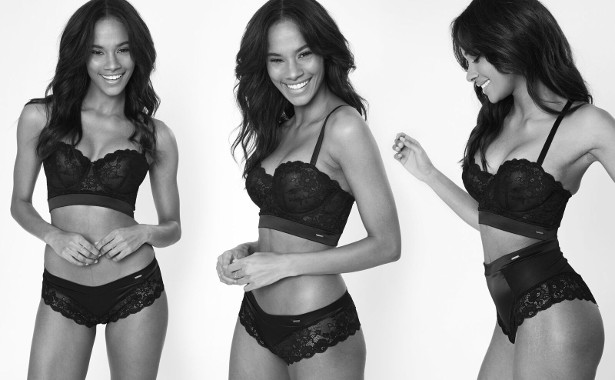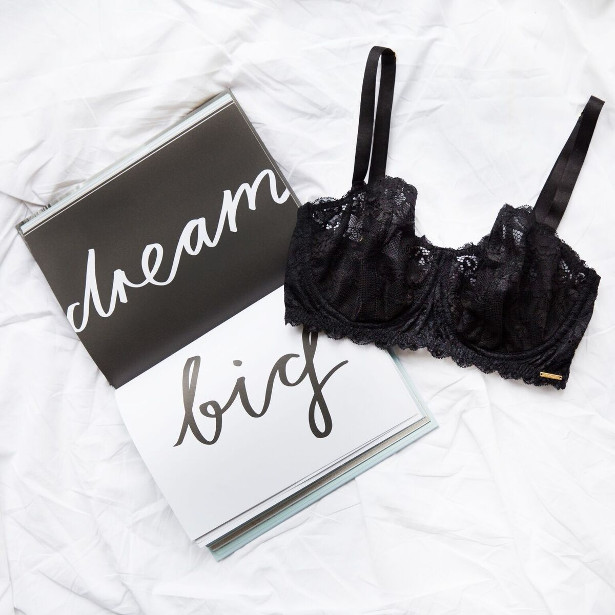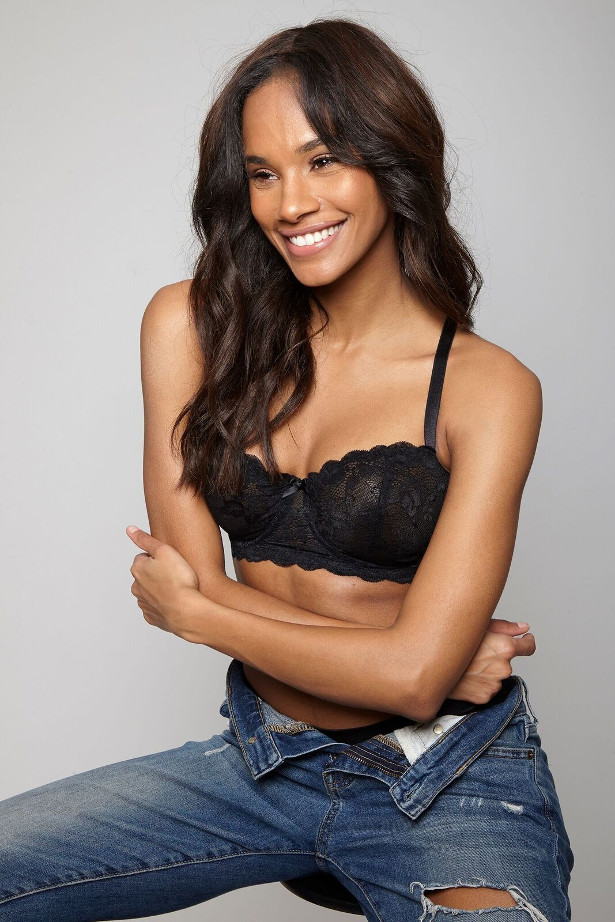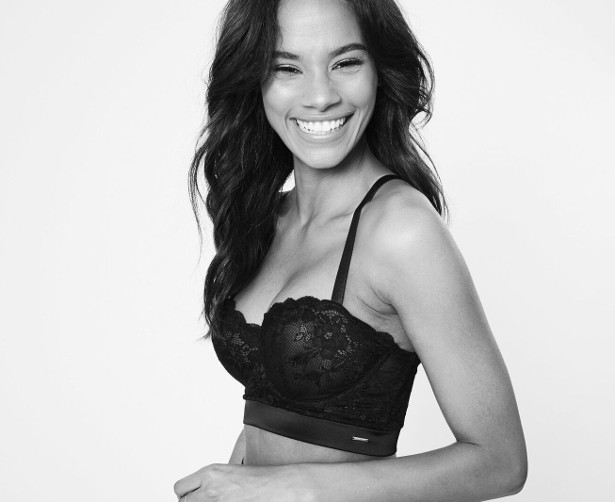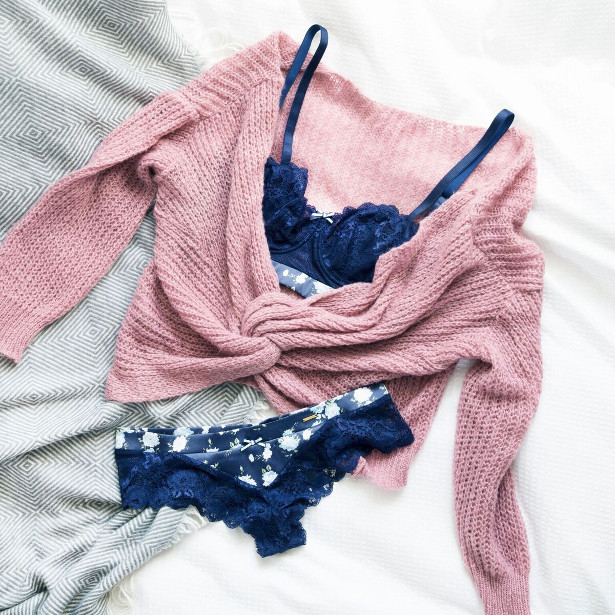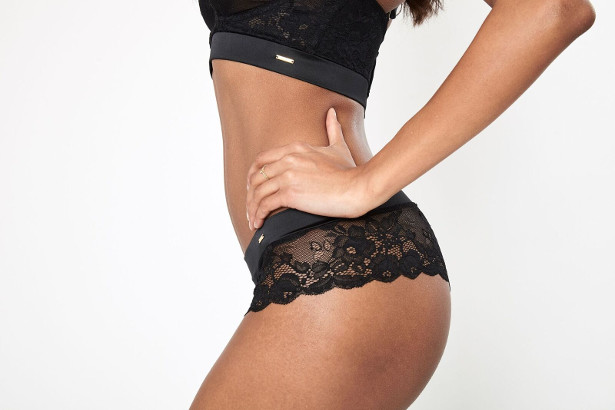 Gift for her – Trendy Gold and Silver Jewelry
Gift for her.
Choker Necklaces.
https://www.dazyle.com/SearchResult?Search=choker
Threader Earrings.
https://www.dazyle.com/SearchResult?Search=threader
Available on website and on Amazon.com
Poundland is selling designer fragrance dupes for £1!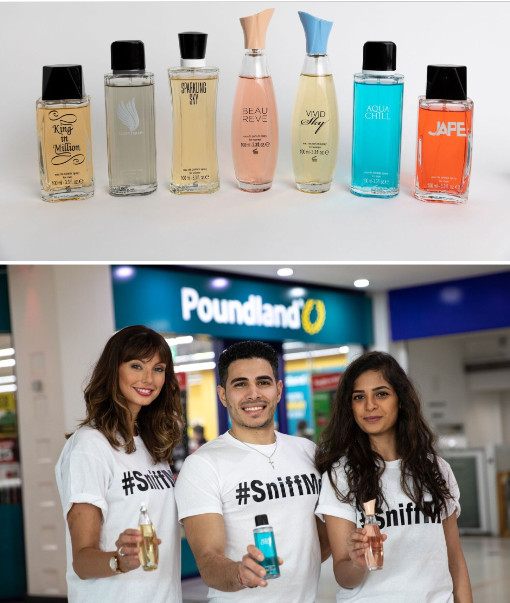 Earlier this week the retailer launched a line of fragrances inspired by designer scents but at a fraction of the price. Customers can now buy this new line in store for just £1 per bottle and shoppers in Harrogate were given the opportunity to sniff test them in real life as worn by models in store.
Fragrance comparison (03/12/18):
Beau Reeve 100ml – Lancôme La Vie Est Belle RRP £92 per 100ml (Lancôme)
Vivid Sky 100ml – Dolce & Gabbana Light Blue £76 per 100ml (Perfume Shop)
Sparkling Sky 100ml – Thierry Mugler Angel RRP £90 per 100ml (Mugler)
Aqua Chill 100ml – Davidoff Cool Water, on sale at £25 per 75ml RRP £41 (Perfume Shop)
Iconqiue 100ml – Paco Rabanne Invictus, on sale at £56.50 per 100ml RRP £66.50(Perfume Shop)
Jape 100ml – Joop Homme £52 per 125ml (Perfume Shop)
King in Million 100ml Paco Rabanne 1 Million, on sale at £54.50 per 100ml RRP £66.50 (Perfume Shop)
Philips Lumea Prestige IPL RRP $799.95 Offering a safe and convenient treatment and long-lasting hair free skin.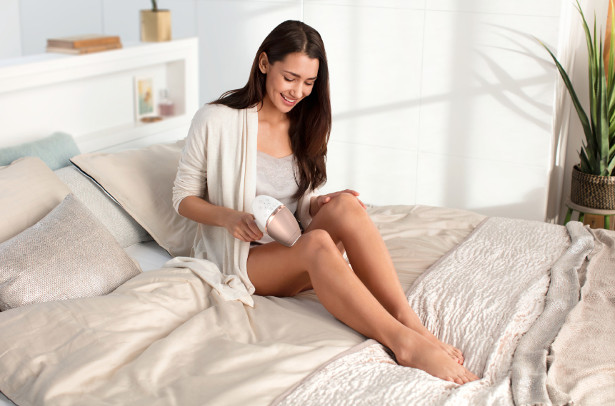 Philips IPL technology helps hair follicles to shed naturally, leaving behind amazingly smooth skin. Preventing hair regrowth for up to 8 weeks, allowing cordless freedom and providing faster treatment time (lower legs in just 15 minutes!). Delivering salon quality at home, this fuss-free solution will get you prepped and confident for summer.
toskaactive.com
TOSKA Active towels make for the perfect Christmas present! They are perfect for sporty people as they are super-absorbent and quick drying. Perfect for the sweatiest sessions but also for the shower after the gym.
Plus they roll up into a small handful so you don't have to worry about them weighing down your bag.
toskaactive.com
MEGAN POTTER Mineral and Organic Makeup is made using the highest quality minerals and organic botanical ingredients.
www.meganpotter.com.au
Our natural makeup range nourishes even the most sensitive skins.  The foundation is made from five mineral crystals that are milled into a light airy powder that provides full coverage. Crystals cannot absorb water, and as such our foundation cannot absorb water! When exercising you sweat as though you are not wearing makeup. Simply dab your face to remove excess perspiration and your makeup will look perfect after your workout!A perfect gift for the sporty woman in your life! Email a photo of so we can identify the perfect colour match.
Silk'n FaceTite is a powerful device that can reduce fine lines and wrinkles using HT™ (Home Tightening) technology.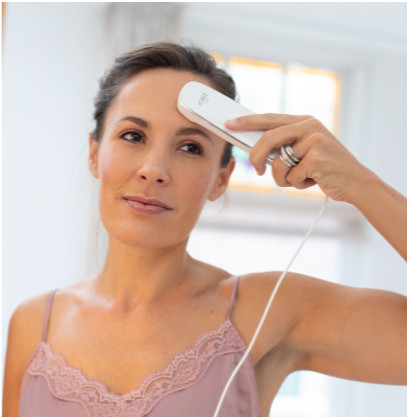 HT™ technology stimulates cell renewal which makes slack skin tight and supple again. This technology combines the strength of three sources of energy: Bi-Polar RF Energy, LED light Energy and IR Heat Energy. This trio is an essential when it comes to fighting the ageing process of the skin.
With Silk'n FaceTite, the HT™ technology has now been adapted for the face, neck and neckline. There are 6 sections of the face which can be treated using the Silk'n FaceTite: forehead, left cheek, right cheek, upper lip, chin and jawline and neck.
For further information please contact: lucinda@brandnation.co.uk / 0207 940 7188
Silk'n FaceTite retails for £169 from CurrentBody.com and Amazon.S ilk'n FaceTite is suitable for all skin types and results show in just 5 weeks!
ALL WRAPPED UP!
With Wool Couture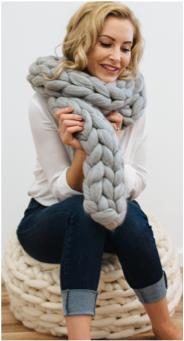 Delilah Scarf Arm Knitting Kit – £49.99
As the cold weather has well and truly arrived, knit your way to warmth with a Wool Couture scarf.
Over two metres long, available in 36 stunning colours and knitted on your own arms, the Delilah Scarf made from luxuriously soft Merino yarn looks great on the school run or dressed up for a night out!
And, if you fancy a little less chunky or trying your hand at crocheting, then check out one of the other Wool Couture kits online – there is something for everyone.
www.woolcouturecompany.com
If you are among the millions of men who can't have sex with their wife or girlfriend due to their pelvic pain, the VuVa Dilator is a perfect Christmas gift….and they will love you more for giving it to them,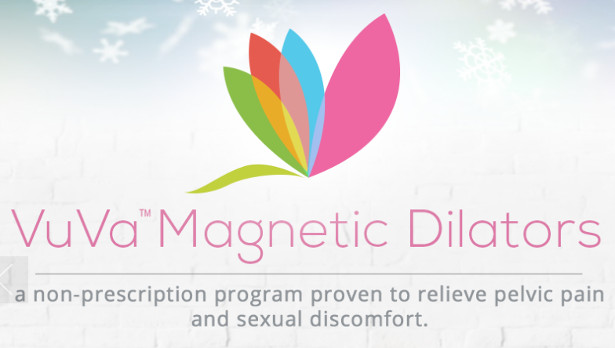 This non-prescription medical device relieves the agony for women who want to have sex, but cannot due to pelvic pain, Endometriosis and Vulvodynia, in particular.
The device was invented by Tara Langdale-Schmidt, who suffered sexual pain from Vulvodynia, preventing her from having sex with her future husband. Once she started using the device, she had pain-free sex.
The device features neodymium magnets which when inserted in the help increase blood flow and relieve sexual discomfort while the soft tissue lengthens, relaxing muscles and ligaments. As the tissue relaxes, the neodymium magnets increase blood flow to the painful area calming nerves.
Over 15,000 women worldwide are using the medical device and have regained their sexual lives.
For more information, prices, and downloadable photos, visit: http://www.vuvatech.com/
plusOne – a new line of affordable, unintimidating and quite lovely  vibrators – which are now officially available to purchase at Walmart from as little as $10 – making it the perfect stocking stuffer for the modern woman.