Probiotic HydraGlow Cream Oil. ($59.00)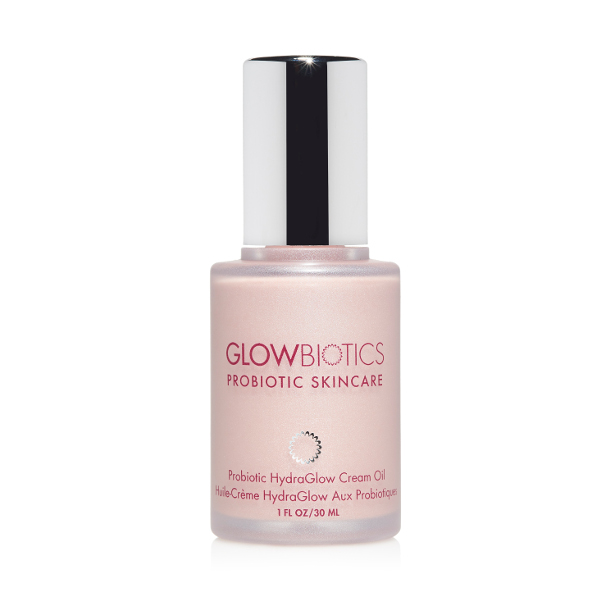 And the Boyfriend of the Year award goes to: the guy who pretends he knows what an illuminator is. This product does it all: softens, strengthens, soothes, hydrates, decreases wrinkles and will leave her skin with a healthy glow, all day long. She can mix it in with her foundation or moisturizer for maximum radiance! If she loves makeup and skincare, she'll love this. Trust us. It'll be your brightest idea.
Here is the link to the product page: https://www.glowbiotics.com/probiotic-hydraglow-cream-oil.html
Take Two Cosmetics is an online based company in the UK who specialise in bespoke handmade pressed glitters, highlighters, lashes, makeup palettes and brushes!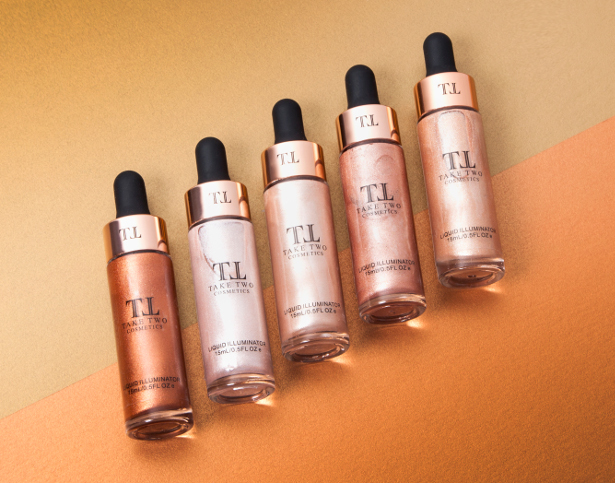 The brand has a product for every woman at any age to make them feel a little more fabulous. Additionally, what makes the brand so great is that they are skin colour inclusive and have a number of exceptional products that have a great shade range to suit every woman's skin tone. They even have a colour matching service where you can email them to find your best shade! You can view swatches and more on their instagram page @TakeTwoCosmetics.
Unique discount code is "RUGBYGLAM" and will give you 35% off your purchase.
Wellness Travel Trends to Watch in 2019
*The global wellness industry is now worth $4.2 trillion with wellness tourism experiencing a 6.5% annual growth; more than double the growth rate for overall tourism. Forecasting the next big trends in wellness travel for 2019, Health and Fitness Travel live up to their reputation as the wellness holiday specialists. From tough and transformative travel, to grief retreats and wellness mumcations, discover the hottest new trends that will influence the wellness travel world in 2019.

Nature Immersion Getaways
With mental health being such a hot topic this past year, and rightly so, finding ways to combat issues such as anxiety, stress and depression has become more important than ever before. The rise of nature immersion getaways is a result of scientific studies into the effects of being outdoors, finding it results in both a reduction in cortisol levels1 (the hormone responsible for stress) and depression2. These wellness trips not only allow you to get some well needed Vitamin D, but provide an opportunity for exploration and discovery, allowing your mind to clear and relax.
Top Destinations: Ananda Active, Arkarba Walk & The Body Camp
Preventative Wellness
Let's begin with a harsh truth; We may believe we are healthy, yet many of us spend our lives succumbing to peer pressure that encourages life-shortening activities such as consuming alcohol, smoking and eating rubbish. These habits (as well as physical inactivity and air pollution) are the main risk factors for the top 4 major killers in the west: cardiovascular disease, cancer, chronic respiratory disease and diabetes3. Preventative wellness retreats target these risk factors by removing individuals from stimulus-inducing environments and provide them with the tools and skills needed to avoid them.
Top Destinations: SHA Wellness Clinic Anti-tobacco, Grand Resort Bad Ragaz Preventative Health & Kurotel Healthy Longevity
Active Lifestyle Retreats
Contrary to popular belief, an active lifestyle doesn't mean running around like a Duracell bunny 24/7; it also doesn't mean having perfectly chiselled abs and hitting the gym twice a day for #GAINS. An active lifestyle is about making small and sustainable changes to up your daily movement levels, thus reducing your risk of physical inactivity induced diseases. Whilst we're all aware that we should be a little less sedentary, making lasting changes or even understanding how to change can be difficult. Active lifestyle retreats use transformative wellness experiences to introduce us to activities which we may not have had the confidence to try alone, and provide us with a handy toolbox to change our lifestyle for the better.
Top Destinations: Chiva Som Fit for Life, BodyHoliday BodyScience & Thanyapura Learn to Swim
Divorce Retreats
As one door closes, another one opens – or so the saying goes, however for lots of people going through a divorce, shutting the first door can be a task much easier said than done. This has led to a trend in people planning wellness holidays following the breakdown of a relationship. The stress and anxiety caused by major life changes like divorce, lead many individuals on a solo wellness trip to tap into the transformative power of travel. Retreats are responding to this growing trend with an array of emotional healing therapies, stress management and life coaching services.
Top Destinations: Amanpuri Awareness, SHA Wellness Clinic Life Reset & Marbella Club Amanda Hamilton Well-being Retreat
Painmoons
With social media showing life through rose-tinted glasses, it is easy to understand how one could assume that holidays are reserved for celebratory occasions such as honeymoons and anniversaries. Painmoons are revolutionising the way we look at trips abroad and allow individuals going through difficult periods in their lives, to treat their issues in an environment where it's truly okay to not be okay. Whether it's the passing of a loved one, a bad break up or a period of depression, painmoons allow you to get the specialist treatment and time away you need to restore happiness and normality.
Top Destinations: Borgo Egnazia (Tarant Retreat), Kamalaya Embracing Change & Ananda Dhyana Self-realisation
Tough & Transformative Wellness
Would you rather have spa and relaxation break or activities and adventure holiday? Until recently, you always had to choose, but not anymore! One for the adrenaline junkies, this trend embraces the endorphins you get from activities such as mountain trekking, kayaking and abseiling, utilising it as a tool for transformative self-improvement. If you've got a severe case of laziness or absent motivation, these exhilarating wellness experiences will give you the kick you need to get yourself up and at it. For a luxury twist, many hotels offer these excursions combined with a spa and holistic aspect to help you both relax and get to the bottom of any underlying problems you may have.
Top Destinations: COMO Shambhala Estate Fitness, Ocean Soul Surf & Yoga Retreat & Aro Ha Adventure
Wellness Mumcations
They say the best things in life come free, but whoever 'they' are clearly had never been on a wellness mumcation. Whilst it can be hard to leave the kiddies at home for the first time, according to Child Psychologist Dr Nava Silton, taking a break from domestic and family responsibilities can be beneficial for both you and the children*. For mums, a short wellness break can allow time to recharge batteries and deal with any underlying stresses or anxieties. Whether it's a girly trip away or a solo adventure, these getaways allow you to rediscover the 'real you', the one who existed before the sleepless nights and dirty nappies. As for the children, they are so intuitive that a happier and more relaxed mum can only be a good thing.
Top Destinations: Marbella Club De-stress & Unwind, The Retreat Costa Rica Reset & Rejuvenate & Paradis Plage Spa & Yoga
Menopause Retreats
MEN-O-PAUSE – there, we said it! Why is it that a completely natural process that has literally been occurring since the beginning of time itself is still such a taboo subject? Fighting the stigma one fabulous women at a time, these retreats also acknowledge there are some unpleasantness surrounding 'the change', primarily in the form of the unwanted symptoms that come with it. Whether you're experiencing mood swings, hot flushes, emotional outbursts, weight gain (or all the above), wellness experts will provide you with relaxation and relief, teaching you important coping mechanisms for when you return home.
Top Destinations: SHA Wellness Clinic Healthy Menopause, The Body Retreat Stress Re-set & BodyHoliday Healthy Ageing
The New Middle-aged Man
Forget red Ferraris, questionable tattoos and other mid-life crisis purchases, the new middle-aged man is a 'life's half left' rather than a 'life's half done' kinda guy. Over the past few years there has been a big increase in men aged 50-70 booking wellness holidays, showing the modern man is investing in their health now more than ever. Whilst most wellness resorts once only catered for women, there is now a surplus of male-specific programmes offering anything from anti-ageing to golf and spa. With people living longer and longer, is 60 the new middle age for men?
Top Destinations: Palacio Estoril Anti-ageing Men, Six Senses Kaplankaya Trim & Fit & Euphoria Revitalise
Fertility Trips
Everybody knows it's important to stay healthy whilst pregnant, but have you ever considered how your health affects your chances of conceiving? If you and your partner are beginning the process or have already started trying for a baby, a healthy fertility trip could be just what's needed to help you conceive. Whilst falling pregnant may happen faster for some couples than others, regardless of how long it takes, being mentally strong and healthy will place you in good stead for conception. Utterly relaxing, these healthy trips help you to naturally increase your fertility by refining nutrition, promoting gentle exercise, improving sleep, reducing stress and achieving your optimum weight.
Top Destinations: Zighy Bay Sense of De-stress, Svarga Loka Connect & The BARAI Spa Vital Body Cleanse
Sugar Detox
What's white, brown, and camouflaged in nearly everything we consume? Unfortunately, this isn't just the beginning of a bad joke. After a major scandal in the 1960's involving the sugar industry paying scientists to downplay the role of sugar consumption on illnesses such as heart disease, we are only just cottoning on to the severe risks of having too much in our diets. Sugar detoxes, offered at many high-end spa and wellness resorts not only help to curb cravings, but also give you the savvy to spot hidden sugars in the foods we buy day-to-day. Additionally, these healthy breaks promise to deliver clearer skin, increased energy and a more efficient digestive system; Well…count us in!
Top Destinations: Kamalaya Comprehensive Detox Rejuvenation, Lefay Detox & Ananda Detox
Sleep Performance
An astonishing 35% of Brits* have long-standing sleep problems, with the main disturbances being stress and worry. Unbeknown to many, poor quality sleep can have strange effects on performance, increasing reaction times, injury rates and judgement errors, and decreasing accuracy and speed. Whether you're a fitness fanatic with a specific goal in mind, or simply exercising for fun, hit the snooze button on sluggish mornings and sub-par performance. Highly specialised wellness retreats around the world are now offering programmes combining a range of holistic treatments and expert sleep tips that are guaranteed to help you reach your optimum well-being and skill.
Top Destinations: Grand Resort Bad Ragaz Sleep, Six Senses Douro Valley Yogic Sleep & Shanti Maurice Shanti Sleep
Silence
Aircrafts above us, cars next to us, building sites surrounding us and relentless voices from the media; the modern urbanized world is overflowing with noise pollution that is destructive to our health and well-being. It is therefore no surprise that people long for silence and tranquillity to bring clarity to their lives. Practiced by Buddhists and monks for centuries, periods of silence help to establish long-term improvements in both mental clarity and mindfulness, allowing you to rid yourself of dark thoughts and negativity. Silent retreats not only allow you to experience such effects but provide a nomadic opportunity to start your journey to a calmer, peaceful you.
Top Destination: Shreyas Silent Retreat
*Global Wellness Institute
1 Natural environments, nature relatedness and the ecological theatre: Connecting satellites and sequencing to Shinrin-yoku, 2010, Journal of Physiological Anthropology
2 Ecotherapy, 2007, Mind
3 World Health Organisation
4 The Sleep Council – The Great British Bedtime Report
For advice, guidance and booking visit www.healthandfitnesstravel.com or call 0203 397 8891
Portable phone charger
It's perfect for women and teen girls. It's fun and cute and has a message that embodies what the Christmas spirit is all about.
https://www.feyifay.com/product-page/portable-phone-charger-10000-mah-power-bank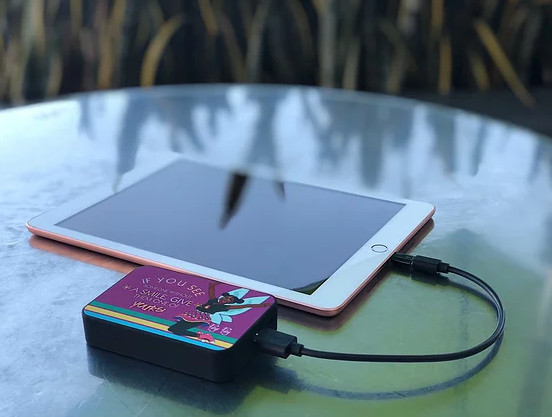 FOR HER WISH LIST
1) Ion8 Vacuum Flask (450ml), £22.99 from LeakProof.
Give your water bottle a much needed upgrade with this rather elegant vacuum insulated stainless steel water flask / reusable water bottle, available in a selection of 7 fashionable powder paint colour, keep your drinks hot for up to 12 hours or cold for up to 24 hours, it's simple.
2) Plant Pot Speaker, £14.99 from IWOOT.
Spread Christmas cheer for all to hear with this awesome Plant Pot Speaker, just pure genius! At just the touch of a petal or leaf the LED lights will shine and the song notes will play, creating a totally fun and unique music experience. But if you're not in the musician playing kind of mood then you can also play your own tracks from your Bluetooth device.
3) Tartan Rara Dress, £250.00 from GeorginaDee.
From day to night the Tartan Rara Dress is certainly one staple for the wardrobe, whether it's a casual or smart affair. Creating a fusion of traditional with a comtemporary twist the striking blue tartan print really makes a statment. This 100% wool, sleeveless dress is just perfect for the colder seasons and can be layered up for extra warmth. Just add a pair of thick tights, polo long sleeved jumper underneath and your ready to go!
4) Root 7 Geo Glass (Gold), £28.00 from Root7.
Drink differently with this perfect pairing, two ultra-stylish hand blown soda glasses with super striking metallic gold edges. Ideal for a multitude of drinks from; wine, water, tequila cocktails, whiskey and much, much more. But if it's not for drinking, then turn your Geo Glass into an ideal succulent planter. This gift set comes superbly packaged to reflect the unique geometric shape of these gorgeous glasses, a fantastic gift for her.
5) Photo Clip String Light, £11.99 from LostWorldGifts.
Capture those special memories this Christmas then display in your home with this must have accessory. Creating your very own light display, hang up to 16 of your favourite nostalgic snaps to be reminded of your happy memories every time you turn the lights on with these nifty string LED photo clips.
6) Sue Ure Maison Tableware (Black or Grey), Milk Jug £12.00, Sugar Bowl £28.00, Espresso Cup £12.00, Cup £16.00 from Decorum.
Beautiful, useful and ethically made, Sue Ure Maison is that thoughtful Christmas gift made with love and sure to last for many Christmases to come. Offering a functional yet stylish selection of contemporary tableware to suit your environment. As a diffusion range of Sue Ure Ceramics, Maison is produced in partnership with a small family-run workshop in Poland who slip-casts Sue Ure Maison tableware.
7) 3-in-1 Lens Set, £13.00 from ASOS.
For any budding photographers out there this 3-in-1 Lens Set is a must, without the need for investing in expensive camera equipment. Simply clip onto your Smartphone to optimize the use of your camera. This includes a 0.67X wide angle, macro and fish eye lense to create amazing photo effects, taking your everyday smartphone snaps to a whole new level.
8-11) Sue Ure Ceramics (Arctic White, Charcoal, Pistachio, Pink), 8-9) Cocoon Vase £60.00, 10) Alto Vase £33.00, 11) Basso Vase (Small) £35.00 – (Large) £68.00, from Feather Edge.
For any new homeowner, or regular dinner host a beautiful set of tableware is a must have. So if you have someone in mind look no further then Sue Ure ceramics a cultivated selection of hand thrown tableware and vases. Achieving first class designs her creations are visually stunning in simplicity, combining functionality and form. Finished in a wide selection of colourful tones, each piece is lovingly handcrafted by Sue herself.
12) G&T Cocktail Gift Set, £30.00 from Root7.
Giving anyone with a passion for any humble gin based drinks the chance to mix it up, check out this awesome G&T teapot, no longer just home to a regular cup of tea, this design certainly takes it up a notch. Crafted from high-quality rainbow tinted borosilicate glass with complementary shimmering gold pattern, add some serious wow factor to any appending social this festive season.
13) Sequin Dark Green Circle Dress, £475.00 from GeorginaDee.
Nothing screams Christmas like a few sequins right? So add some sparkle to the festive season with this fabulous Sequin Dark Green Circle Dress, designed and handmade by Georgina Dee, a British ladies wear designer. Just add some killer heels, statement clutch and let the dress do the talking!
14) Pom-Pom Charging Cable, £14.78 from Amazon.
At first glance this is an on-trend handbag accessory. Fun, frivolous and fabulously fluffy. Delve into the Pom-Pom however and you will find a dual-ended keyring, one end has a lightning connector for Apple products, meanwhile the other a Micro USB connector. Perfect for charging on the go.
15) Detachable Cape Coat, £350.00 from Georgina Dee.
Oozing luxury from start to finish wrap up warm this winter with Georgina Dee's Detachable Cape Coat. Available in khaki green, navy blue and jet black, it's the perfectly complementary colour palette for any winter wardrobe and a superb luxury gift idea for any fashionista who wants to keep warm and make a fashion statement at the same time, made from 100% cashmere wool.
The Best Water Filter.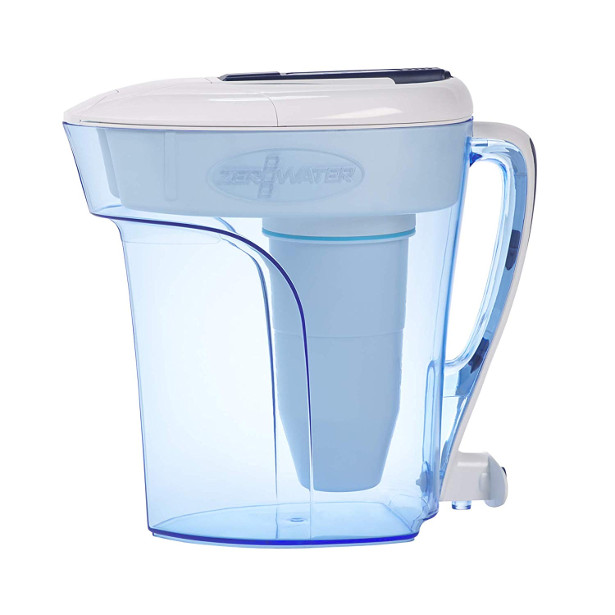 ZeroWater's 12-cup water filter jug is the first in its class to benefit from a sealed lid and reservoir which allows filtered water to be poured while water which hasn't yet been filtered remains in the reservoir. This adds a further 2 cups of capacity to the 10 cups of filtered water in the jug. It also features a one-handed, pull and pour button spout for easy pouring from the fridge or for filling bottles.
Unlike other leading water filter jugs, ZeroWater benefits from a patented, 5-stage Ion Exchange Filtration system which removes virtually all dissolved solids from your water. This provides great tasting water without the dissolved solids which may include Minerals, Salts, Metals, Chemicals and Runoff.
Moreover, it removes 99% of all Fluoride from your water.
Four additional stages of water filtration ensure larger particles and other impurities are removed, ensuring the filter delivers a "000" reading on the included laboratory-grade Total Dissolved Solids meter.
ZEROWATER READY-POUR™ BENEFITS:
NSF Certified to REDUCE LEAD
Removes 99.6% of all dissolved solids
Removes 99% of all Fluoride
Purest tasting drinking water
ZEROWATER READY-POUR™ FEATURES:
12 cup capacity = 10 cup pitcher + 2 cups in reserve
Immediate pouring ability
One-hand "push to dispense" spout to fill any bottle or cup
Convenient space-saving design
ZEROWATER 5-STAGE DUAL ION-EXCHANGE FILTER FEATURES:
Certified* to reduce Lead, Chromium, & Mercury
Premium 5-Stage Dual-Ion Exchange filtration system
Ion-Exchange system that removes virtually all dissolved solids in your water
The FDA requires the TDS level in PURIFIED bottled water to reach 000-010ppm. ZeroWater is the only filter in its class to achieve this level.
WHAT YOU GET:
12-Cup Ready-Pour™ pitcher
Zerowater Ion Exchange water filter
TDS (total dissolved solids) meter that provides a digital measurement of dissolved solids in your water (a £24.99 retail value)
Pamphlet
NOTES:
* Filtered potable tap water tested by an independent lab (not the FDA) to meet specifically the water quality requirements for using the label purified. Compared to water produced by leading gravity fed filters.
Only ZeroWater removes virtually all dissolved solids from tap water,
ZeroWater products do so much more than provide you with tasty, filtered water. Our unique 5-stage filter removes
virtually all total dissolved solids (TDS), a claim which no other filter jug or dispenser can put their name to.
Delivers the purest tasting water
The only filter certified for Lead & Chromium reduction
3rd party tested to remove 99% of Chlorine, Fluoride, Radium and Asbestos
See the list of what Zerowater removes comapired to competitors here.
Total dissolved solids are salt, metals & contaminants, like Lead, Radium & Chromium that get into your drinking water from run-off or old piping.
The Zerowater 12 cup is available from Zerowater.co.uk for £39.99
CREATE AN AUTHENTIC MATCHA EXPERIENCE AT HOME WITH THE NEW PURE LEAF® TEA RANGE
Pure Leaf launches three new matcha flavours, with flavours to suit seasoned experts and matcha newbies alike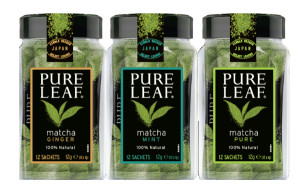 With online searches of matcha tea increasing by over a quarter¹ in the last three years, matcha is making its mark on the nation. To celebrate this growing trend, luxury tea brand Pure Leaf have launched a new range of matcha teas.
Joining Pure Leaf's award winning range, the new expertly crafted matcha teas are available in three variants, perfect for both seasoned experts and those new to matcha to experience, including:
Pure Matcha: 100% matcha, for those looking for a truly traditional matcha experience with a full bodied, smooth and earthy taste
Matcha Mint: Delicately flavoured with a hint of all-natural, micro-ground peppermint leaves for a cool refreshing twist
Matcha Ginger: Pure matcha paired with micro-ground ginger root for a subtle warming ginger kick
Made from shade grown Japanese tea leaves, the new range from Pure Leaf is hand-picked from tea gardens in Kagoshima. The distinctive nature of matcha means that the leaves are finely ground, suspended in liquid to form a tea and then ingested, instead of brewed and discarded. Because the whole leaf is eaten, matcha delivers a much stronger potency than a regular cup of green tea.
What makes Pure Leaf's matcha truly special is the taste. Our tea masters have worked tirelessly to source a matcha leaf that combines the distinctive green tea taste of real Japanese tea leaves, with the smooth taste sensation favoured by British tea lovers – it's the matcha for people who don't like matcha!
Available in pre-portioned wrapped sachets so you can enjoy a perfectly portioned cup of matcha every time without needing to measure and avoids any wastage and over-dosing – helpful for a rare tea that costs more than silver to source! With Pure Leaf's portable little pouches you can enjoy matcha teas and lattes on the go.
There are many ways to enjoy matcha, with the most authentic being to pour a sachet into a cup or bowl with boiling water. Whisk until a froth is formed (Pure Leaf's tea masters recommend whisking in a W shape for a better foam); and an easy alternative to hand whisking is to use an electric whisk or frother for an extra frothy matcha texture.
Enjoyable both hot or cold, with water or with milk, it is the perfect beverage for all seasons and moods. Here are a few other ways to enjoy Pure Leaf's matcha:
Ways to enjoy matcha:
Matcha latte: add a Pure Leaf sachet to a bottle, mix with water or milk, give it a shake and enjoy on the go
Matcha smoothies: mix a Pure Leaf matcha sachet with an apple, banana, pear and any other fruit you fancy for a filling start to the day
Matcha espresso: A quick and easy way to enjoy all the benefits of matcha, without being time consuming, giving you more snooze time in the morning, just add water!
Matcha porridge: for a warming and colourful start to the day, mix a matcha sachet into your breakfast porridge
Matcha iced tea: ready to go in seconds, pour a matcha sachet into milk or water, add some ice and enjoy the refreshing and cool matcha taste
Matcha cookies: give chocolate chip cookies a fun twist with the addition of Pure Leaf matcha powder
Matcha macarons: to elevate your matcha even further, experiment with fun macaron flavours and colours, like lemon or mango
Matcha milkshake, mixed with milk and some delicious creamy ice cream for a tasty dessert or mid afternoon pick me up
Joyce Muendo, Tea & Infusions Master Blender: "matcha is a fast growing trend and Pure Leaf has responded to this with the new Matcha range which offers a delicious, vibrant and unique way to enjoy your tea. With the handy pre-portioned sachets, it's easy to create your favourite insta-friendly matcha lattes at home. Matcha can also be enjoyed in many other ways, such as in cookies, smoothies and cakes – we can't wait to see how our customers experiment and share their brightly coloured creations on social media."
The Pure Leaf collection is served in premium, transparent and reusable jars in both loose leaf and pyramid bag options and comes in a wide range of flavours, including: English Breakfast, Black Tea with Vanilla, Green Tea with Jasmine, Earl Grey, Green Tea with Mint, Black Tea with Berries, Chai and Gunpowder Green Tea.
Partnering with some of the finest tea growers from around the world, Pure Leaf supports sustainable farming practices, as a result tea leaves are sourced from Rainforest Alliance Certified tea estates and selected at the peak of freshness.
Pure Leaf matcha is priced at £8.99* and is available from 22nd October 2018 in Morrisons, Ocado and Amazon.
¹29.4%, Google Trends (16.06.18)
KODAK Mini Shot Instant Camera – Create beautiful and lasting photos instantly with KODAK Mini Shot Instant Camera. Specially designed for smartphone compatibility, the camera comes with convenient Bluetooth integration, making it easy to edit, share, save and post images to social media. Download the free phone app to add flattering filters, funky borders and other creative elements. This 10-megapixel camera is available in yellow, pink, blue, purple, black and white for £109.99 and is available to purchase through Amazon.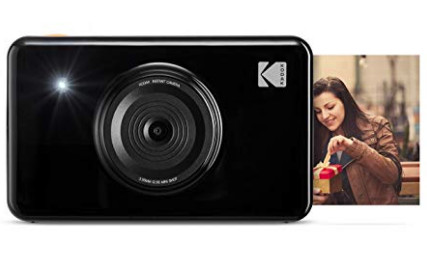 Dotique CREW CLOTHING Classic Oxford Shirt – £49.00
CREW CLOTHING Classic Oxford Shirt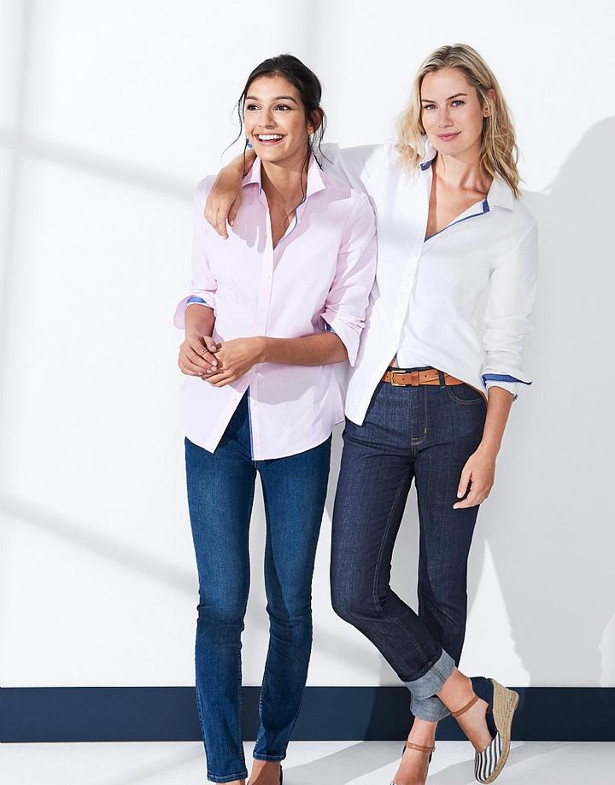 MADE.COM
With the 25th December fast approaching, MADE has something to satisfy even  the trickiest customer on the present list.
The On Trend Friend
Vetro ​Table Lamp, Dusty Pink and Opal Glass. £49 // ​Assembly​ Wall Art, Blue,  Pink & Gold Foil. £129 for two    For the friend that's always clad in the latest designer gear or sporting the latest  gadget, MADE's fashion forward wares are the perfect Christmas present.  Instagram favourites like brass and velvet, and of course the ever popular  millennial pink are all an easy win. Whatever their Insta style, MADE has  something for the design lover in everyone.
Pinky Goat Lashes.
They are perfect for party season and only £9.99 from Superdrug.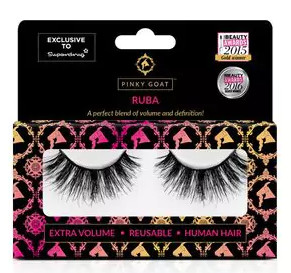 Werther's Original has launched a NEW Caramel Shop gift box, which includes a variety of comforting Werther's caramels – great for Christmas sharing or gifting.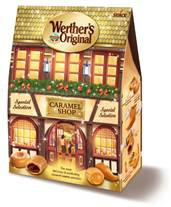 The special Christmas gift box is £2.99 from Asda, Tesco & Morrisons and is 250g – This is a perfect gift for a caramel lover!
A Dog Lover's Dream Affinity Bracelet, £99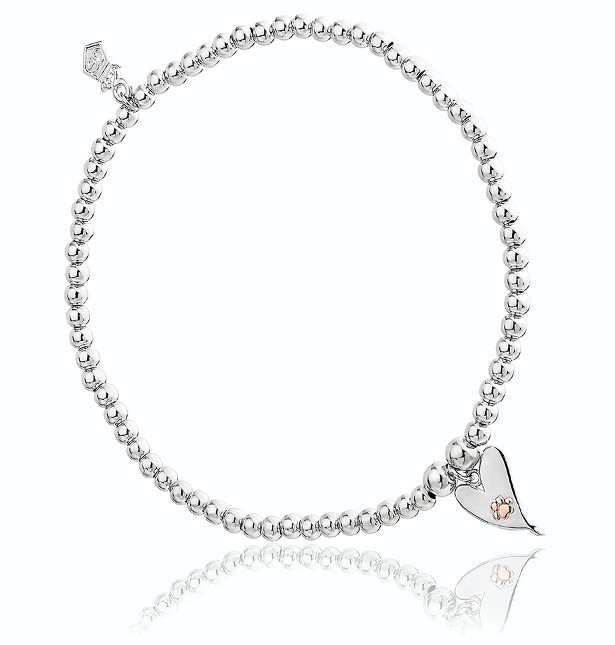 (SUPPORTING THE DOG'S TRUST CHARITY – What's more, 5% of the proceeds will go to the Dog's Trust charity, helping to bring about the day when all dogs can enjoy a happy life, free from the threat of unnecessary destruction.)
Available here: https://www.clogau.co.uk/jewellery/item/a-dog-lovers-dream-affinity-bracelet-3sbb25
Alpina
Alpina X, £795
Available here: https://alpinawatches.com/alpina/alpinerx/
/var/folders/hc/b29ng_hs69735jphtld8s0900000gp/T/com.microsoft.Outlook/WebArchiveCopyPasteTempFiles/cidimage001.png@01D4661F.F3790140
It's an amazing new outdoors smartwatch designed to improve your outdoors experience. It does all the following:
Tracks your activity
Records and analyses sleep patterns
Notifies missed calls and messages
Connects to AlpinerX App over Bluetooth
And measures:
UV
Temperature
Altitude
Pressure
North Direction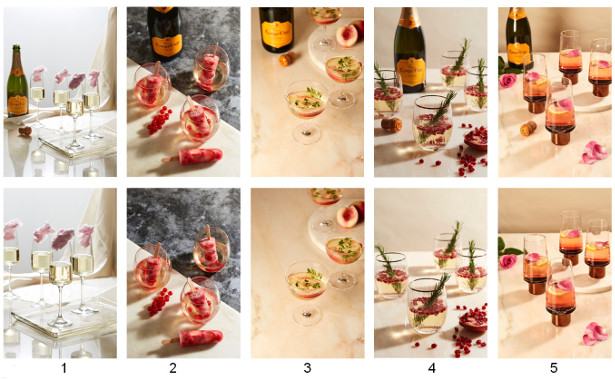 TWITTER | INSTAGRAM | FACEBOOK | YOUTUBE | TRIP ADVISOR
'On the Clouds' add a fluffy ball of pink cotton candy which will melt into the Cava and make for some dreamy bubbles.
'Berry Nice Ice' Adding frozen red fruit ice lollies will cool the temperature and add colour and flavour to your Cava. Pop the whole ice lolly inside the glass to give your guests a true taste of the last days of summer.
'Thyme for a Change' Add white plum slices and thyme leaves for an aromatic Cava with a sophisticated twist.
'Rosemary Renegade' Cava, pomegranate seed and refreshing rosemary is the perfect way to wow your guests visually.
'Coming up Roses' A girly version that can be created with crystallised edible rose petals and lemon, for a sharp and subtly sweet serve
3Doodler – the worlds first 3D printing pen!
intl.the3doodler.com
Super good for creating personalised touches, from coasters, to jewellery, to phone cases!
CREATE + (grown up)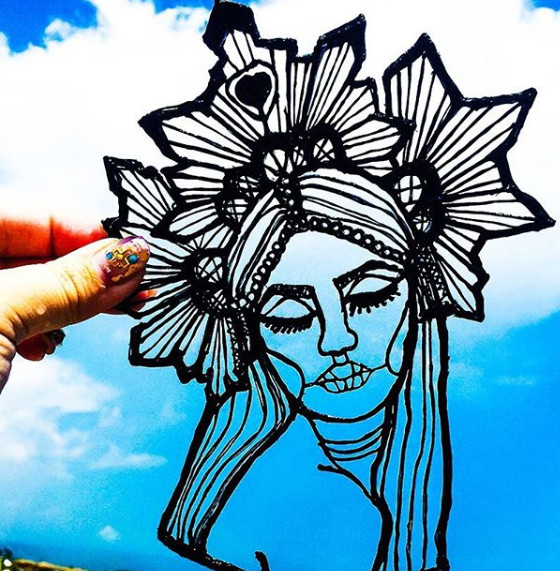 The Create+ is the perfect gift for those into science and technology, someone creative or interested in making and engineering. Allowing them to create or customise almost anything in 3D, users can make almost anything with this handheld 3D printer.
The ideal present for creatives, the 3Doodler Create+ is a unique gift that allows them to get inventive and personalise or create almost anything. You can even use it to 3D print by hand that elusive piece you've been missing from a DIY build, making it a handy tool around the house.
Price: £69.99
Available from: Amazon, 3Doodler, Find Me A Gift, Gift Universe and Rapid Online, and more nationwide
GIVE THE GIFT OF EXQUISITE BEER THIS CHRISTMAS

This Christmas look no further than Curious Brewery, to find the perfect gift for the discerning beer drinker in your life. The beer-making arm of England's leading winemaker Chapel Down; Curious Brewery only ever uses the finest quality, locally sourced ingredients. Curious applies the unique passion and care of a winemaker's skill to deliver distinguished balance and flavour, to do what a great beer should do first and last – refresh.
FOR THE WINE LOVER: CURIOUSER & CURIOUSER CHAPTER 1 The launch of the Curiouser & Curiouser series has seen Curious Brewery collaborate with leading brewers from around the UK to produce unique, small batch, limited edition beers that each lean on the brands inherent winemaking influences. If you are after a unique, limited edition gift, look no further than the first beer in the Curiouser & Curiouser collection.Housed in a wine bottle, Curiouser & Curiouser Chapter 1 is a Wild Fermented Chardonnay & Bacchus Sour Ale created in partnership with Somerset's The Wild Beer Company. ABV: 4.9%Price: RRP £18.00, 75clAvailable from: www.curiousbrewery.com
FOR THE BUBBLE LOVER: CURIOUSER & CURIOUSER CHAPTER 2There is no better gift for the discerning beer drinker that is also a fan of bubbles than the premium, crisp and fruity saison Curiouser & Curiouser Chapter 2. Available in limited quantities and produced in collaboration with London-based brewery Brew By Numbers, this rare beer recreates several of the flavours of the modern classic English grape varietal, Bacchus, which Chapel Down has developed a strong reputation with in its wines and sparkling wines. These notes are complemented perfectly by the dry and fruity qualities of Brew By Numbers' house saison yeast, which are amplified by the delicate vinous, floral and soft fruity notes of hallertau blanc and huell melon hops.In homage to its winemaking influence, Chapter 2 is bottled in a 75cl wine bottle, with a cream label and seal with a silver cap in Brew by Numbers signature style.ABV: 7.3%Price: RRP £8.00 per 75cl bottle Available from: www.curiousbrewery.com
THE GIFT SET FOR THE LAGER & VEGAN LOVER IN YOUR LIFE: CURIOUS BREWThis exclusive gift set features the brewers flagship beer, Curious Brew. Housed in an easy to carry gift box, this is a premium lager of purity and freshness for the beer connoisseur and an elegant half pint glass, so your friend, relative or partner can sip in style. Re-fermented with Champagne yeast and a 'dosage' of rare Nelson Sauvin hops, for a cleaner, fruiter and more aromatic finish – this is the lager for curious drinkers who love beer. Includes two 33cl bottles of Curious Brew and a branded half pint glass, all encased in an easy to carry gift box.ABV: 4.7% Price: RRP £10 Available from: www.curiousbrewery.com
FOR THE LOWER ABV DRINKER: CURIOUS SESSION IPA GIFT SET Indulge in Curious' first sessionable brew, a refreshing, zesty IPA which is a pale ale of balance, finesse and distinctive drinkability.Staying true to its made-by-winemakers credentials, Session IPA, brewed with three complementary hops is a homage to the power of three, used to create Bordeaux, Champagne and Cotes du Rhone wines. The result is a medium bodied mouthful, from the balance of Pale Ale and Crystal Malts that gives it a crisp, moreish and refreshing finish. Suitable for vegans and vegetarians this gift set Includes two bottles of Curious Session IPA and a branded half pint glass packaged in a gift box with carry handle.ABV: 4.4% Price: RRP £10 Available from: www.curiousbrewery.com
Modius Headset (£369)
www.modiushealth.com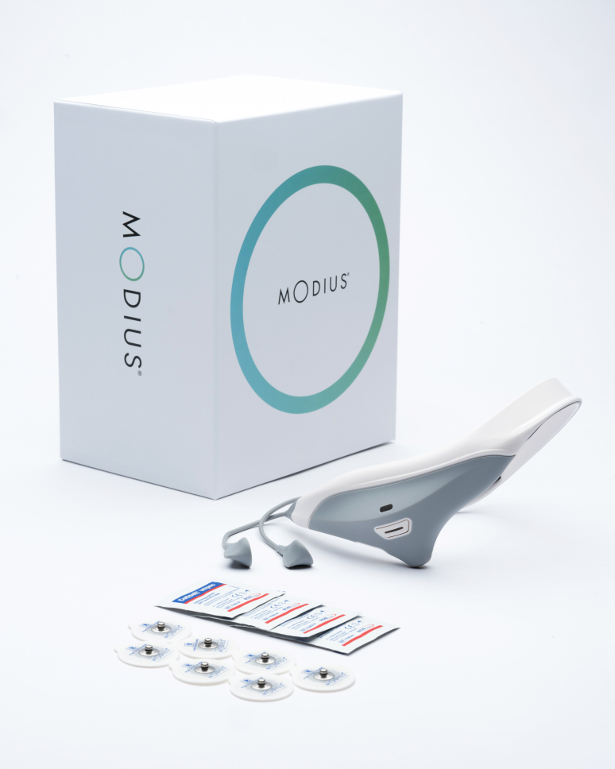 The perfect gift for the tech lover in your life, Modius is a weight-loss headset and app that stimulates the vestibular system, which is involved in balance. It is a non-invasive, drug-free device that uses a method of electrical stimulation to activate the hypothalamus in your brain. This is interpreted by the brain as a signal to reduce body weight. The result of the stimulation is the brain decides the wearer simply needs to eat less. The technology in the Modius headset reduces appetite and cravings by non-invasively stimulating these areas in the brain. Therefore, when someone combines trying to lose weight along with completing regular Modius sessions they should find it much easier to reach their ultimate weight goal. You can buy Modius from the website on

Brace Yourself: Phone Cases More Fashionable Than Belts, Say Millennials
Millennials sacrifice fit for fashion as survey finds the phone case is more essential than the belt.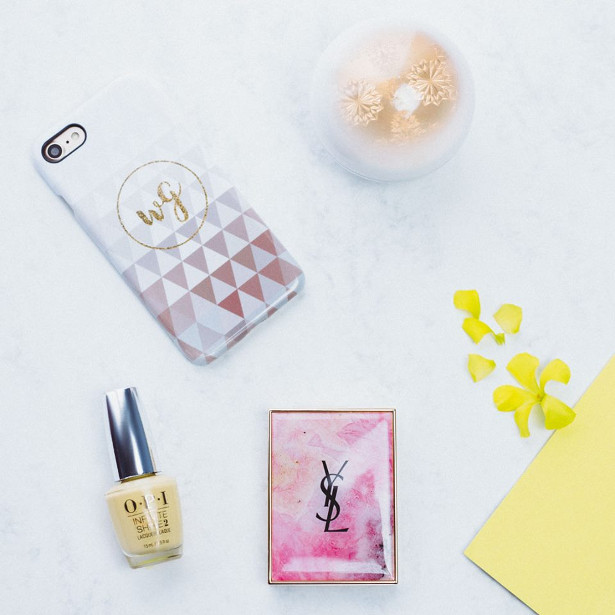 TWITTER | FACEBOOK | INSTAGRAM
A recent survey conducted by phone case designers, Tirita, found that selfie-obsessed Millennials are taking "fashion-consciousness" to new heights.
• 1 in 3 millennials match their phone case with either their outfit or make-up
• Over half (53%) own more than one phone case and 17% own over five
• Millennials rank their phone case more important than their belt
Of those who admitted to phone case matching, 58% matched their phone case to their clothing and 25% matched their phone case to their make-up crowning phone cases the essential new fashion accessory on the block. A further 17% said they even matched their phone case, outfit and make-up all at once.
The survey goes on to reveal that the phone case has overtaken the belt as the new must-have accessory. Respondents were asked to rank accessories in order of importance and phone cases ranked higher than belts and on-par with watches in terms of wardrobe coordination.
'One Unique' fashion photographer and blogger, Sophie Calverley commented: "Phone cases are just as important as any other piece of clothing since you often see them in photos like mirror selfies. There's something about having your phone case match your outfit as there is about your nail colour matching your outfit. If all three match then you're the ultimate fashionista!"
Best-Case Scenario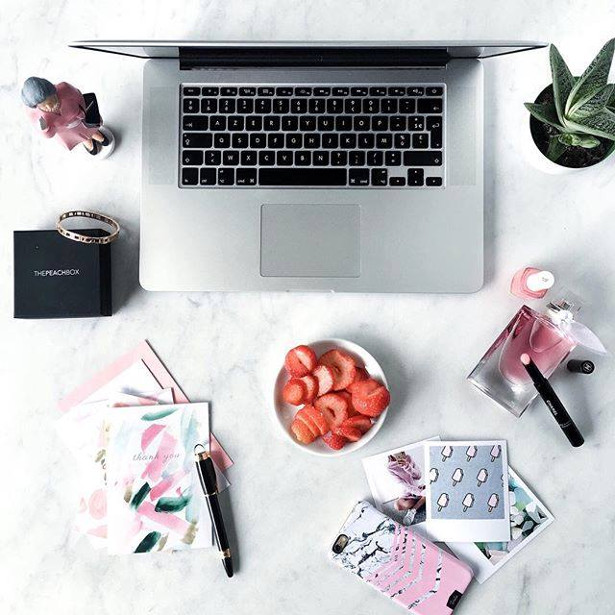 As this new trend of phone case matching takes hold, it is no surprise that 53% of millennials own more than one phone case and 17% own over five – another 3% own over 10.
Director of Tirita, Enrique de Juan explains: "Keen followers of fashion want the latest designs and to be able to mix and match them with their outfits. Some customers buy new cases every week in order to complete their outfit.
We get sent mirror selfies from our customers all the time and love seeing our phone case designs being put to creative use. We see them as an act of self-expression – an extension of our customer's personalities."
As the mirror selfie trend continues, more and more tools and toys are being developed to help millennials get the most "Instagrammable-image" of them all. From LED illuminated phone cases to iPhone fans to get a wind-swept look, selfie-optimised phone cases are fast becoming the number one tech-ccessory.
To view the complete survey results, go to Tirita's brand new website:
www.tiritacase.com/fashion-survey-phone-cases-voted-more-important-than-belts/
About the survey
Tirita surveyed 300 UK females aged 16-24 on 20/08/2018 to discover if they had ever matched their phone case with their outfit or make-up. Respondents were asked 3 questions around matching their phone case with their outfit and had to rank accessories in order of importance. Tirita then analysed the results.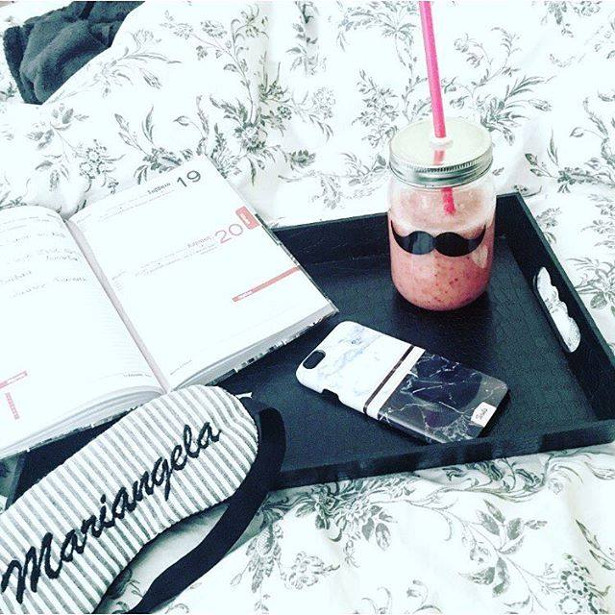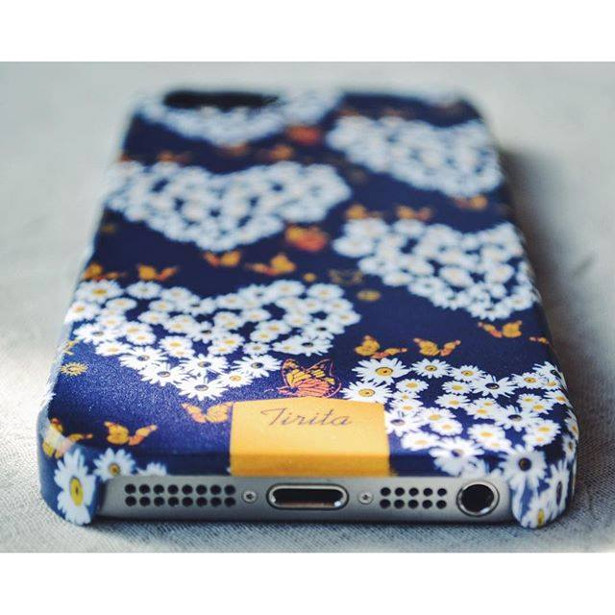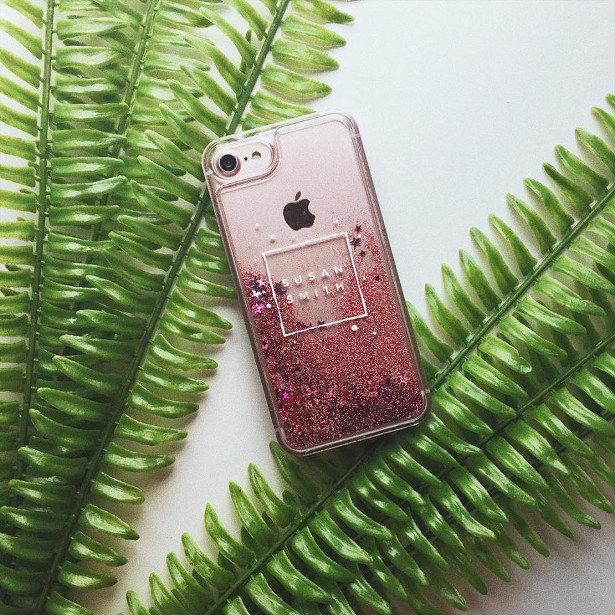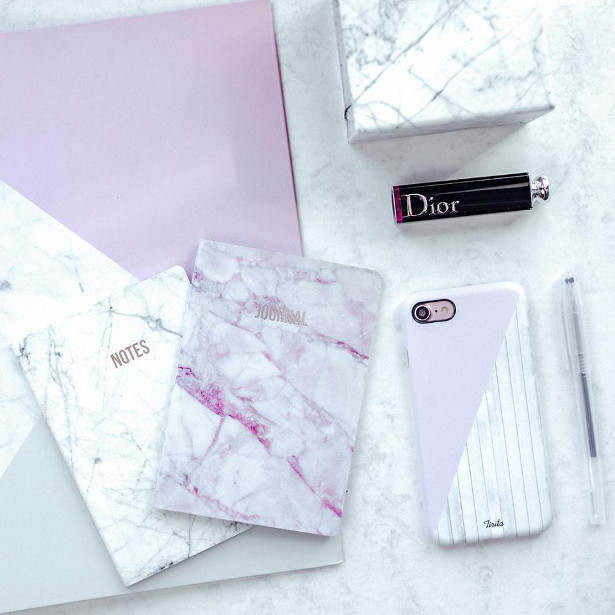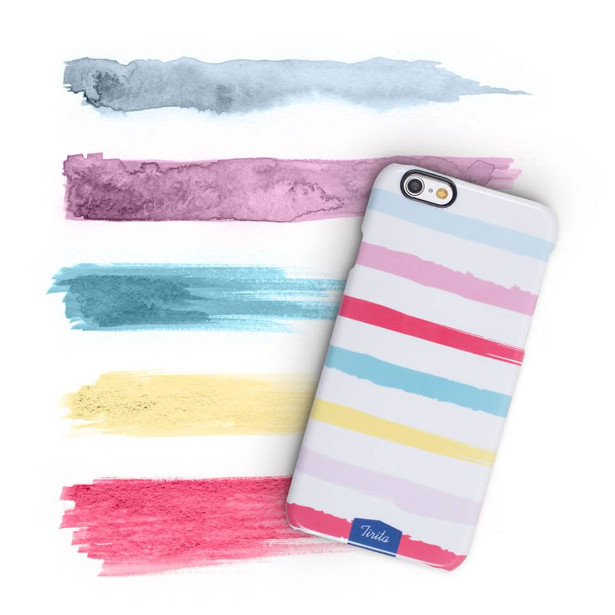 instax launches a new sophisticated square format instant camera;
INTRODUCING THE MUCH-ANTICIPATED INSTAX SQUARE SQ6
BRAND NEW ANALOGUE INSTANT CAMERA WILL ALLOW PHOTOGRAPHERS TO CAPTURE THE EVERYDAY, IN THE MOST MEMORABLE WAY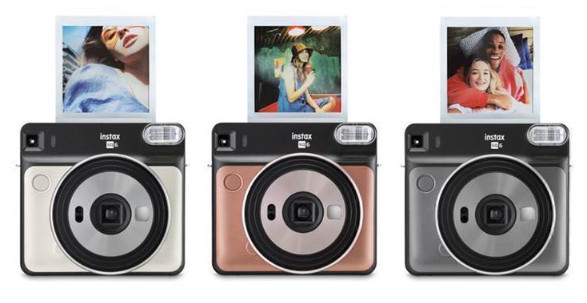 FUJIFILM Corporation (President: Kenji Sukeno), today announces the release of the instax SQUARE SQ6 ('SQ6'), the brand new SQUARE format analogue instant camera. This sleek and sophisticated instant camera takes on many features from the popular instax line-up, together with some exciting new additions. The instax SQUARE SQ6's various shooting functions, simple yet stylish design, beautiful square format photos and portable size makes it the perfect instant camera to compliment any style and everyday use.
The instax SQUARE SQ6 hit the shelves on the 25th May 2018 with a RRP of £124.99 and comes in three unique and striking colourways; pearl white to suit any style, blush gold for an elegant touch and graphite grey for a cool and calm feel. It is the first SQUARE format analogue instant camera from instax, and the perfect accessory for capturing those real, un-edited and truly one-off moments.
The SQ6 has a variety of functions for everyday use. The camera has an automatic exposure adjustment function that is activated when the shutter button is pressed. It detects the ambient brightness and adjusts to provide the optimum shutter speed and flash light intensity. Even in a dark room, subjects and the background can be shot vividly and clearly. When taking a selfie, simply set the camera to Selfie-Mode and the settings will be adjusted to the optimum focus and brightness. There is also a selfie mirror attached to the side of the lens allowing you to check the shooting range. There's a tripod socket in the bottom of the main unit, so group photos using the timer function can be easily taken. To enhance creative photography, the camera has three further modes. The "Double Exposure Mode" allows two photos to be overlapped on a single film when the shutter button is pressed twice, the "Macro Mode" can take short-range photos up to a minimum of 30cm, and the "Landscape Mode" can be used to take long-range landscape photos.
The instax SQUARE SQ6 also comes with three colour filters, which attach to the flash. The filters allow photographers to add purple, green and orange overtones to their individual shots, instantly changing the atmosphere and mood of an image.
The instax SQUARE SQ6 combines the following key features;
Auto Exposure Control – This function enables the photographer to capture photos in dark or night scenes. The high-performance flash automatically calculates surrounding brightness and adjusts shutter speed to brighten both the subject and background.
Selfie Mode / Selfie Mirror – Making sure you always capture your best side, the SQ6 includes a popular Selfie Mirror from the mini 9 to assist when taking a self-portrait. The camera also automatically adjusts brightness and focal length to set the camera up for the ideal selfie.
Double Exposure Mode – Taking this popular function from the Mini 90, the SQ6 allows users to get creative with their everyday and superimpose two different images in one frame.
Lighten/Darken Modes – Creatively adjust the exposure of the shot with these modes to either create a low-key, normal or high-key effect; giving photographers three lighting options.
Landscape / Macro modes – To be able to make the most of the cameras combined functions the SQ6 has a landscape and macro modes to adjust depending on your photo opportunity to ensure the camera is optimised for every shot; close range or in the distance.
FUJIFILM will also introduce the brand new instax SQUARE film BLACK border, due to be available from 25th May 2018. instax photographers can now enjoy shooting with a new black border print that emphasizes both the vividness and contrast of photos.
SPECIFICATIONS: instax SQUARE SQ6
Film
Fujifilm instax SQUARE Film (available separately)
Lens
Retractable lens, 2 components, 2 elements, f = 65.75 mm, 1:12.6
Viewfinder
Inverted Galilean finder, 0.4 x, with target spot
Focusing
Motor-driven 3-range switching (0.3 m – 0.5 m/1 ft. – 1.6 ft., 0.5 m – 2 m/1.6 ft – 6.6 ft.,
2 m/6.6 ft. and beyond), Macro Mode (0.3 m – 0.5 m/1 ft. – 1.6 ft.) Normal Mode (0.5
m – 2 m/1.6 ft – 6.6 ft.) Landscape Mode (2 m/6.6 ft and beyond)
Shutter Release
Programmed electronic shutter release, 1.6 sec – 1/400 sec.
Exposure Control
Automatic, Interlocking range (ISO 800) : LV 5 – LV 15.5,
Exposure compensation: ±2/3 EV
Film Feeding Out
Automatic
Film Developing Time
Approximately 90 seconds (Varies depending on the ambient temperature)
Flash
In Macro mode: Built-in, automatic electronic flash
In a mode other than Macro mode: Always flashing
Charging time: 0.2 sec – 7 sec (using a new battery), Flash charging indicator, Effective flash lamp range: 0.3 m – 2.7 m/1 ft. – 8.9 ft.
Self-Timer
Electronically controlled, approx. 10 second delay, Can be stopped mid-run
LED Display
Shooting mode (Auto, Selfie, Macro, Landscape, Double exposure), Brightness adjustment, Flash off Mode, Self-timer Mode
Power Supply
Two CR2/DL CR2 lithium batteries
Capacity: Approximately 30 instax SQUARE 10-pack film packs with new CR2/DL CR2 lithium batteries
Others
Film pack confirmation window, tripod socket (tripod sold separately)
Dimensions & Weight
118.7 mm x 128.1 mm x 58.1 mm/4.7 in. × 5.0 in. × 2.3 in. (not including protrusions)/393 g/13.9 oz. (without battery, strap, and film pack)
Accessories
Two CR2/DL CR2 lithium batteries, Shoulder strap, Three flash filters
* Specifications are subject to change for improvement
instax SQUARE BLACK border film
Screen size
62mm×62mm (L×W)
Film size
86mm×72mm (L×W)
Karina Thomsen, Group Manager Marketing, Photo Imaging, "The launch of the instax SQUARE SQ6 has been much anticipated and we're excited to bring this analogue SQUARE format instant camera to market. The camera brings some of the best and most popular features from the instax family into one camera to create a product that is perfect for capturing everyday moments."
Daisy Lowe, Model and DJ "I love analogue instant cameras and was extremely excited to be given the opportunity to get hands-on with the instax SQ6. The cameras functions, from double exposure, flash colour filters and self-timer have allowed me to capture life on the go and get creative while doing so."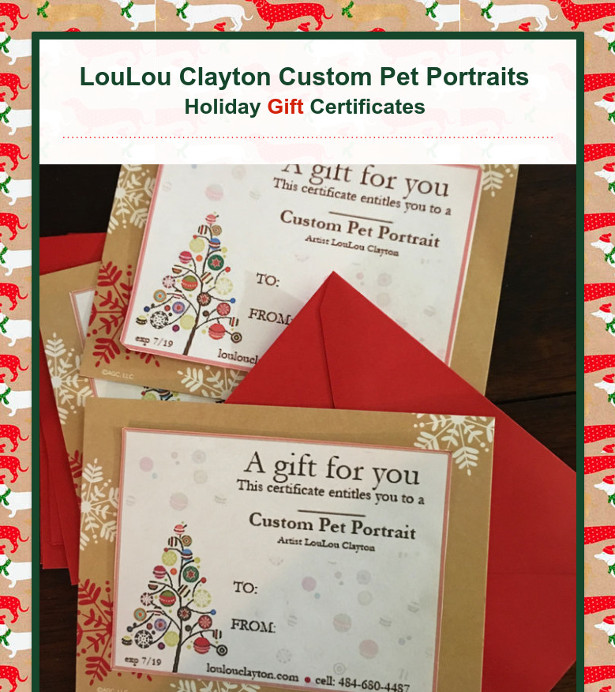 A Gift Certificate is a great holiday present
for your pet loving friend or family member!
Your pet lover can pick out their favorite
photo for their custom pet portrait.
Venmo, Paypal and Checks Accepted
(A sample of the gift certificate is shown in photo above)
loulou@claytonpetportraits.com
cell 484-680-4487
More to come….
Ho-Ho-Ho!!!!
loulouclayton.com
tech21
the best protection for your most valuable gadget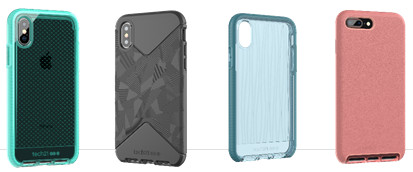 tech21 is the perfect stocking filler for anyone wanting to protect the most valuable gadget in their partners or kids pockets this Christmas!
tech21's thin, lightweight phone cases, which feature its trademark FlexShock technology, are the perfect defense for your smartphone, delivering protection drop after drop, from up to 12 feet.
Available for all of the latest smartphones, including the new Samsung Galaxy Note9 and iPhone 7, 8 and X, you can be sure that your gift will be protected in the months and years to come – the gift that keeps on giving.
All products are available on tech21's website here, including those under £30:
· tech21 Evo Wave retailing at £29.95
· tech21 Evo Tactical retailing at £29.95
· tech21 Evo Check retailing at £29.95
For tech enthusiasts – ASUS ZenBook Pro UX580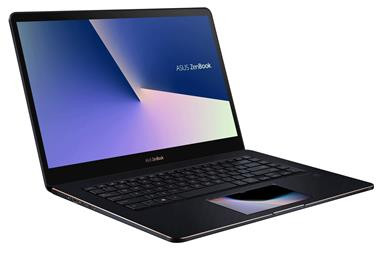 WHAT: The all-powerful, fast and sophisticated laptop makes an ideal gift for those looking for a state-of-the-art laptop that has great design capabilities. With a new second screen pad with screen extender mode, touchscreen and ASUS pen support, this laptop is perfect for those looking to create or appreciate high-quality graphics.
RRP: Starting at £1,899.99
STOCKISTS: DSG (Dixons Carphone), JLP (John Lewis), Amazon, AO.com, SDG (Littlewoods Shop Direct Group).
For the one after a new phone – ASUS ZenFone 5
WHAT: For those sick of short battery life and looking for a superior alternative, the ZenFone 5 is an exciting next-generation 6.2-inch dual-camera smartphone and is the first ever ZenFone to harness the power of artificial intelligence (AI). ZenFone 5 revolutionises mobile photography, giving users a simpler, smarter way to capture and share every magic moment.
RRP: £349.99.
STOCKISTS: ASUS EShop
Ideal for a first laptop – ASUS VivoBook 15" S530
WHAT: A great entry level laptop for those after all the necessities and a great design to boot. Its ErgoLift hinge gives you perfect position every time, set to achieve greatness. Add a dash of colour to your life this Christmas
RRP: £499.99
STOCKISTS: JLP (John Lewis), Asda, Sainsbury and Argos.
For tech fans – ASUS ZenBook UX433
WHAT: Unleash your creative vision with the world's smallest 14 inch laptop. Take with you to meetings or keep in your handbag, this laptop is built to serve excellence whenever, wherever. With spectacular 1920×1080 FHD display visuals, enhanced audio performance and 145 degree hinge the ZenBook 14 UX433 is built to suit your everyday needs.
RRP: Price and stockist to be confirmed.
STOCKISTS: Price and stockist to be confirmed.
Samsung Galaxy Watch
£279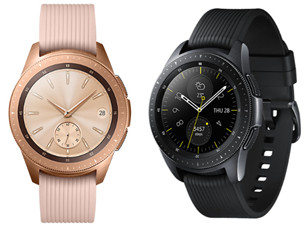 Available from Samsung.com/uk
Available in Rose Gold and Midnight Black
· Tracks up to 40 different exercises to help achieve any fitness goal
· Track health monitoring including heart rate, built-in GPS, health stats, nutritional goals, stress management and even sleep quality
· Up to 4 days battery life on a single charge
· Customisable faces and straps for limitless personalisation
· Store Spotify playlists and listen directly from the Galaxy Watch whenever, wherever
· Syncs seamlessly with the Samsung Health app
· Samsung Pay compatible for easy payments on the go
· Water-resistant up to 50metres for ultimate durability and endurance
Bola pregnancy necklaces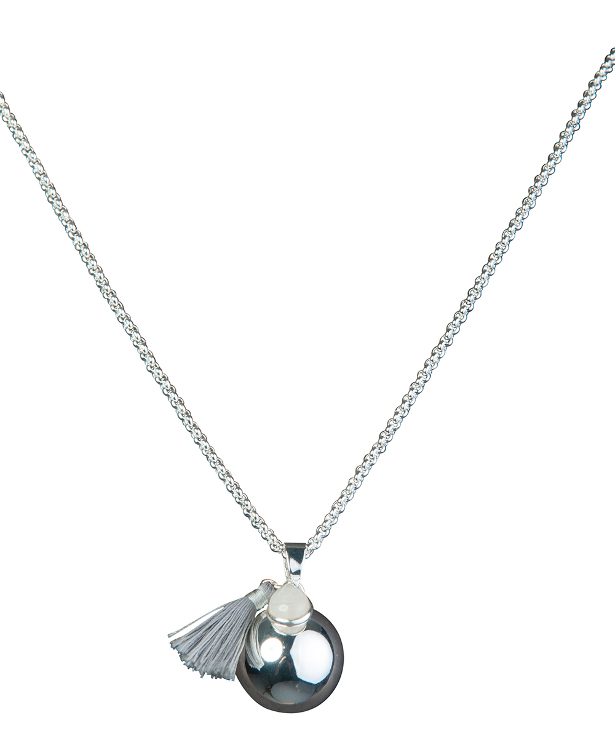 To celebrate pregnancy as an incredibly special time between a mother and baby Nibbling has designed a line of Bola Necklaces. The tradition of wearing an "Angel Caller" chime necklace over the womb comes from Mexico. A gentle shake of this pendant releases a soft chime sound that brings inner calm and harmony to mother and baby. Each of the necklaces has hand selected tassels and semi precious stones to give each mother a unique design. We offer extra long silver plated chains on some designs, cord necklaces on six of our most modern styles and a limited edition semi precious incrusted stone chain. A beautiful gift for a newly expecting mum that she can later pass down to her child. Each Necklace comes with its own keepsake pouch. Customisation available on request. https://www.nibbling.co.uk/product-category/necklaces/pregnancy-necklaces/
Enjoy a traditional Christmas treat and get cracking…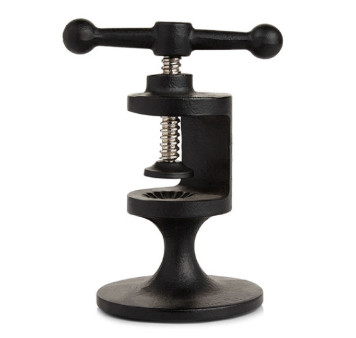 Gather around the fire with this Nutcracker from Tate Shop for the perfect evening watching your favourite Christmas movies this year.
In a nutshell… just give it a twist and you'll be in for a delight.
image.png
Hobart Nutcracker – £34
Tate Shop – shop.tate.org.uk
A RANGE OF GIFTS PERFECT FOR FANCY STOCKINGS from Paris House, Woburn – 3 AA rosette, Michelin recommended restaurant owned by Phil Fanning.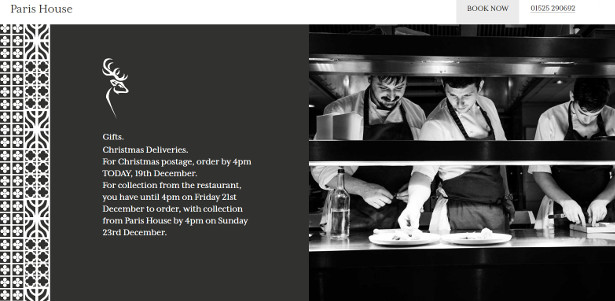 The Paris House team has created a series of behind the scenes experiences that enhance the fun and enjoyment of Paris House even further and make the very finest of stocking fillers. Guests can dine at the iconic Chef's Table, in the heart of the kitchen (£445 for 2 with wine), join the team as a Chef for the Day (£295 per person), or try their hand at cooking with a full series of Masterclasses with Phil Fanning (£169 per person). Gift vouchers are available through the website. https://www.parishouse.co.uk/gifts/
Q-ADAPT ON-EAR HEADPHONES: NO TO NOISE, WIRES AND COMPROMISE
Available to buy on Amazon and selected retailers for £109 (reduced from £219). See www.libratone.com for more details.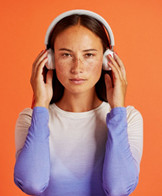 The Q-ADAPT on-ear headphones are all about listener experience, featuring rich, powerful sound, adjustable noise cancellation, and intuitive touch controls.
These lightweight headphones have a modern Danish design, meaning you don't need to compromise on style to enjoy a great-quality music experience. You can also choose how much of the world you let in, or keep out, with the Q-ADAPT on-ear's four-step adjustable noise cancellation.
Listen to your favourite music undisturbed, wherever you are, with the headphones' impressive 20-hour battery time, or you can even connect to a friends' set so music can be enjoyed as it was intended – together.
These stylish headphones come in three classic colours to suit every style – Stormy Black, Cloudy White, or Elegant Nude.
Introducing a Show-Stopping New Collaboration with Sassy Cider and Acclaimed Artists Craig & Karl

Sassy Cidre, France's first contemporary cider brand, has joined forces with acclaimed artists Craig and Karl to launch a Limited-Edition gifting collection in time for Christmas.
The collection includes Sassy's Original pour, as well as two new delicious flavours, Pear and Rose- all beautifully packaged in this unique collectors' box.
Sassy Cider was founded by childhood friends Xavier and Pierre-Emmanuel, whose goal was to modernize French cider and promote the Norman terroir. Determined by the desire to create a quality, hand-crafted, locally sourced product.
Designers Craig & Karl reflect on the collaboration "we wanted to create a lively and convivial scene across all three bottles where the graphics merge into a festive array of shapes and colours. We didn't want it to appear Christmas-y per se but to capture the spirit of that time of year – people coming together to celebrate and have fun".
A range of seasonal hot serves to accompany the collection are also available on request.
Gift Box and Cider Trio- £25.00 – From All Selfridges Stores / €30 online from Maison-Sassy.com
NEW Mini Monkey Teether
Award-winning Matchstick Monkey, leads the market with the first teether ever to contain BioCote® Antimicrobial Technology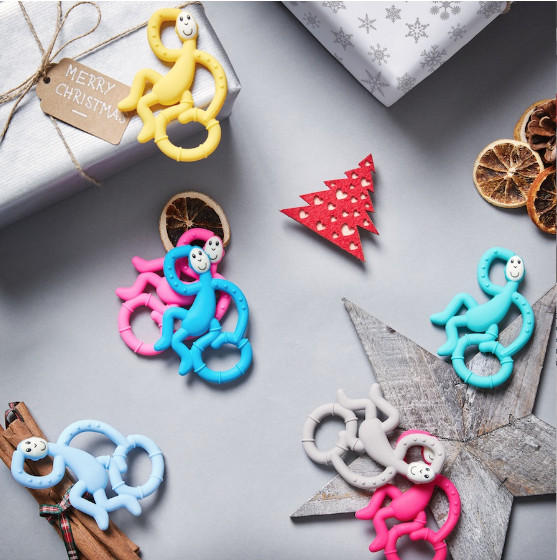 BRAND NEW to the Matchstick family, the Mini Monkey teether is the first and only teether to have added BioCote® Antimicrobial Technology, which kills 99.99% of microbes*.
Mini Monkey is hygienically cleaner than any other teether, as well as being made from FDA approved food grade silicone, BPA free, non-toxic and dishwasher and fridge friendly.
At just £7.99, the fun, soft teether features a range of different textures to help massage sore gums and ease pain. It's the ideal teething solution for even the littlest hands and mouths.
www.matchstickmonkey.com
*BioCote® is the only antimicrobial supplier approved by HACCP International.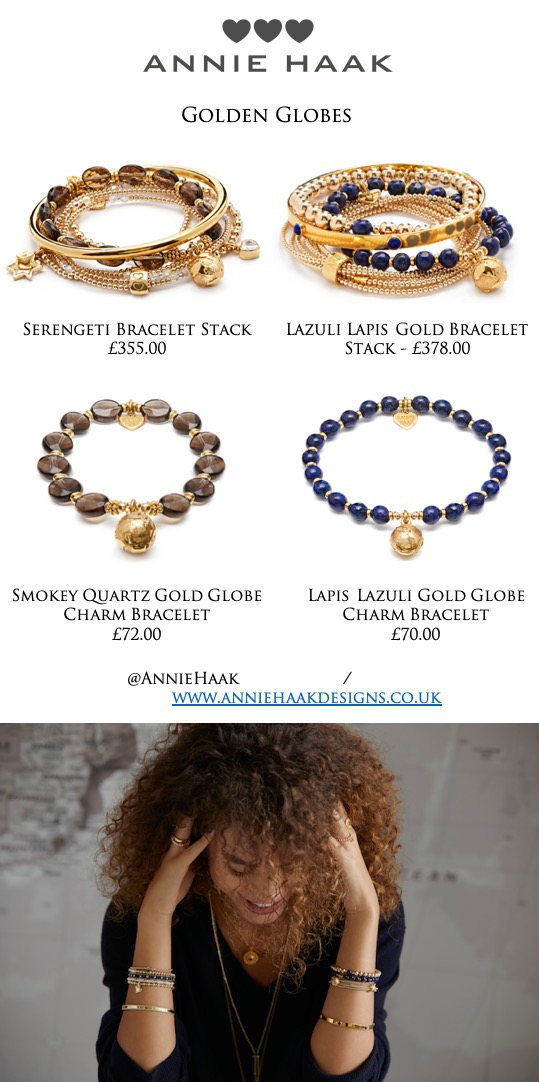 South African jewellery brand, Memi, have just launched a new direct to consumer website www.memijewellery.com.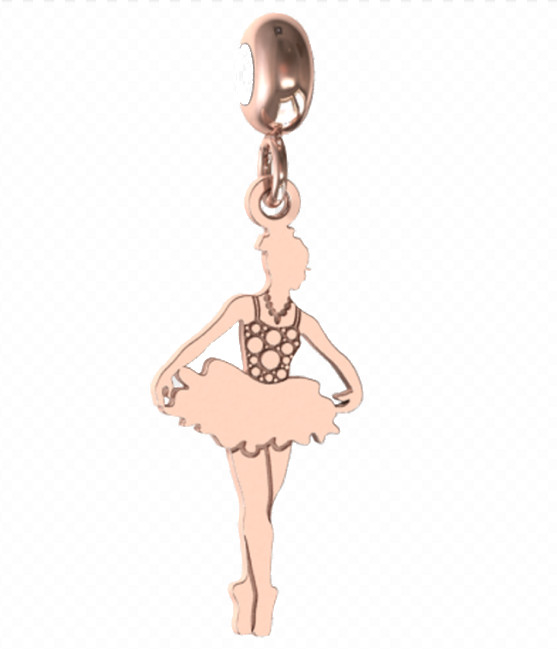 Their focus is on personalized jewellery, with a super quick turn around of 5 days from the time of customising and ordering your piece of jewellery.
Festive flavours with new Advent Calendar from Bonne Maman www.bonnemaman.co.uk
Festive flavours with new Advent Calendar from Bonne Maman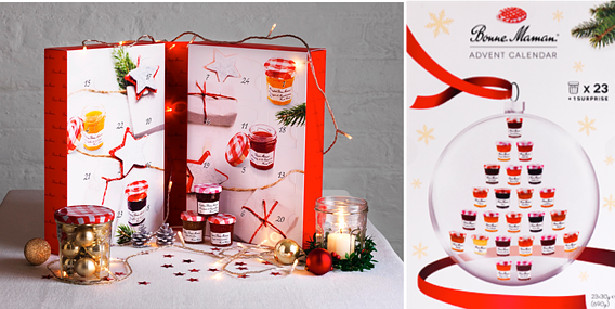 Fill the festive season with a little sweetness by indulging in the brand new Christmas Advent Calendar from French conserve specialist, Bonne Maman. Debuting this year in the UK, it's the perfect way to say Joyeux Noël to loved ones during the holiday season. The calendar contains mini jars of jam and marmalades in delicious exclusive flavours concealed behind 23 doors, plus an extra special surprise on Christmas Eve.
The 30g mini jars include a range of exciting flavours not usually available in the UK, such as Grapefruit and Dragon Fruit Jam, Purple Fig Extra Jam, Raspberry and Lychee Jam, Pear and Mirabelle Plum Jam, Orange and Cinnamon Marmalade, Lemon Marmalade, Raspberry and Redcurrant Jam and many more.
Bonne Maman's advent calendar will be available from Costco from £23 and launches September 5th 2018.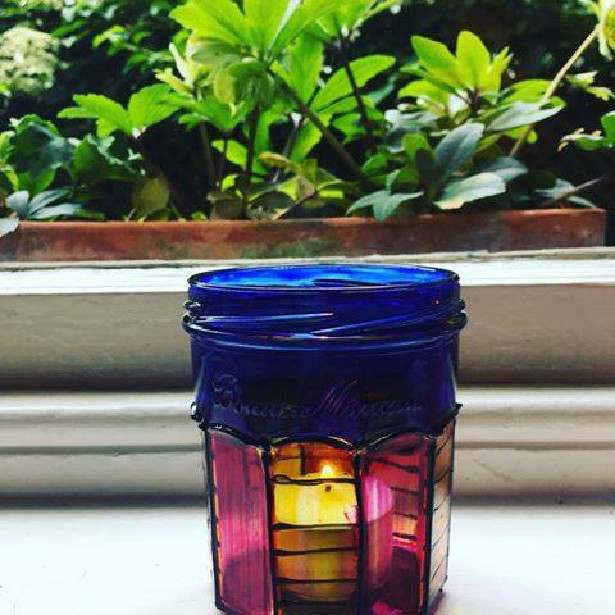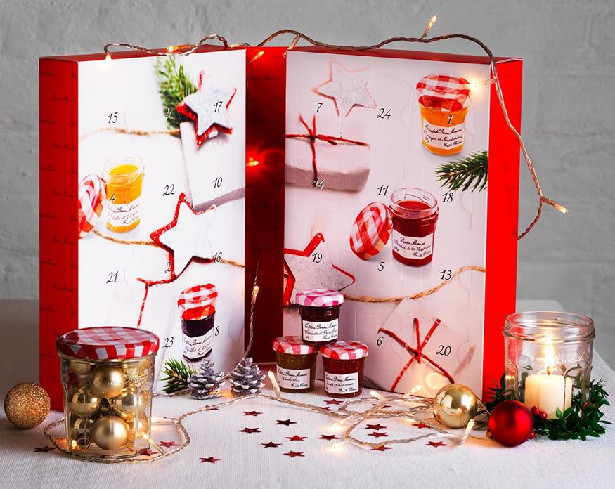 Single Serve *New*
www.omgteas.co.uk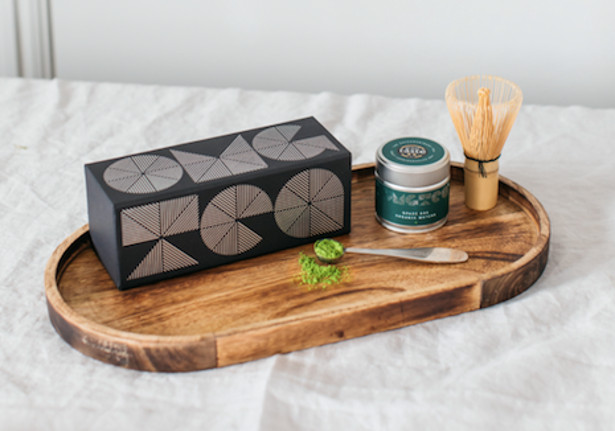 Our exciting new single serve sachets are a perfect fit for Christmas gifting. It is a convenience product, so it is great on-the-go and for travelling, for matcha aficionados or even for matcha newbies. It's a great gift idea due to its beautiful and premium packaging. The 14 sachets are filled with our AAA grade organic matcha which won 2 great taste awards stars, no wonder it's our best seller!
Extraordinary Gift Set
This beautiful gift set includes OMGTea award winning AAA Organic matcha green tea 30g, traditional chasen bamboo whisk and a lovely OMGTea teaspoon. Presented in a premium box with everything needed to make the perfect cup of matcha, this is an ideal present for matcha lovers or for those trying it for the first time.
Health Benefits
Matcha has many potential health benefits, which we are involved in researching with leading UK medical scientists . We know matcha is packed with antioxidant and has the potential to increase energy levels and focus, regulate blood sugar levels & lower cholesterol, be anti-ageing & detoxifying and aid weight loss.
Story
In 2010 OMGTea's Founder Katherine Swift's mother was diagnosed with breast cancer so she decided that she wanted to do something positive to help. She became involved in supporting the ground breaking research of one of the world's leading genetic & cell biologists which highlighted the importance of antioxidants in our diets. Matcha green tea has an astonishing level of antioxidants, for this reason Katherine decided to start a specialist organic matcha company.
ONE IN FIVE BELIEVE BREAD IS BAD FOR YOU, WITH A THIRD OF US CUTTING THE STAPLE OUT OF OUR DIET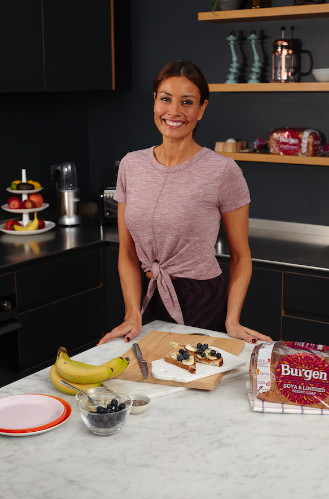 See TV Presenter Melanie Sykes and Nutritionist Rhiannon Lambert talk about the findings below and their own experience on going for the good stuff in life, Mel's fear of certain food groups and debunking some popular myths around health and wellness.
33 is the age where we become our most health conscious and seek to get more 'good stuff' in to our life
One in four take pleasure in eating well, but a third think the cost of eating healthily is prohibitive, and one in six think their lengthy work hours stop them from eating as well as they would like.
Despite this, two thirds said they find eating healthily generally helps to lift their mood, and the average Brit will turn to food four times a week to raise their spirits.
Taking a view on what we are eating, lack of clarity on what is and isn't 'good' for us has had an impact on our food choices.
One in five believe that bread is bad for you. Furthermore, a third confess to purposely cutting the staple out of their diet – with the hope that it will maintain a healthy weight.
Harley Street Nutritionist, Rhiannon Lambert comments and dispels some of the myths surrounding health and wellness, particularly around carbohydrates and bread.
Lamberts continues on how making simple changes and making sure we get enough of 'the good stuff' in our diets can improve the quality of our lives, inside and out.
Burgen has teamed up with TV star and wellbeing advocate, Melanie Sykes, and Harley Street Nutritionist, Rhiannon Lambert, to call on Brits to discover new things.
Melanie Sykes comments on her own experience
Quality time with the family, time to yourself and catching up with good friends are the simple pleasures in life that make us most content
95 per cent believe making enough time for the 'good stuff' and things you enjoy is important for leading a happy life.
The study, commissioned by seeded bread brand Burgen, also found we ranktime outdoors, indulging in a tasty, healthy meal and sleep among the top things we enjoy.
Discovering something new and making time for your hobby also made the list.
Making time for the 'good stuff' is short lived, with 21 per cent longing for more time to dedicate to their passions.
Nearly one in five spend less than 30 minutes a day on the things they enjoy.
Thirty-seven per cent consider lack of money to be the biggest barrier which stops them from relishing the best things in life.
Over a third regularly fear they are missing out on living their best life, with three in five on the lookout for more things in life to enjoy.
Despite citing catching up with their mates as one of life's greatest pleasures, the average Brit will meet with friends just once a week.
Touch base with their family around the dinner table four times a week on average.
TOP 10 LIFE'S GREATEST PLEASURES
Quality time with family
Time to yourself
Time with friends
More time outdoors
Sleep
Indulging in your hobby
Tasty food that's good for you
Discovering something new
Eating healthily
Exercising
Where to Wellness Holiday in 2019: Your 12 Month Guide

Follow your every wellness whim in 2019 with a year's worth of inspiration and motivation to indulge in health-enhancing wellness experiences around the world. From January detox retreats in Switzerland to summer fitness breaks in Ibiza, Health and Fitness Travel, the wellness holiday specialists reveal their month-by-month guide of the best wellness holiday destinations for 2019, so you can make this the year to nourish your mind, body and soul.
January: Detox Cleanse in Switzerland: Grand Resort Bad Ragaz Detox
Ok so the 'sensible' Christmas didn't go quite to plan (or even remotely near to plan), but not to worry; all can be resolved with a revitalising detox retreat in Switzerland. Set amid the dramatic Swiss Alps, rid your body of unwanted toxins with a comprehensive digestive tract cleansing. A new year means a new you, so give your body the A-list treatment it deserves with state-of-the-art tests, analysis' and treatments. Utilising the latest technology, in addition to lymph and full body massages that intensify the cleansing process, your body will feel lighter, fresher and totally rejuvenated.
Health and Fitness Travel (0203 397 8891 healthandfitnesstravel.com) offers 7 nights at Grand Resort Bad Ragaz from £7,385pp or £8,160 for single occupancy. Price includes full board, a wellness programme and return transfers.
February: Embrace Holistic Wellness in Bali: Svarga Loka Holistic Healing
With the Christmas festivities a distant memory and the warm glow of summer still a mere speck on the horizon ahead, if there ever was a time to get away February would be it. A short month with even shorter days, use your time wisely with an invigorating healing trip to Bali. Utilising century-old Balinese traditions, spiritual priest rituals and powerful mantra massages, your body will be coerced into releasing any stored tension and your energy levels will rebalance. The combination of treatments, therapies and medicine will allow you to go home nourished both inside and out.
Health and Fitness Travel (0203 397 8891 healthandfitnesstravel.com) offers 7 nights at Svarga Loka from £2,450pp or £3,065 for single occupancy. Price is full board, with a wellness programme and return private transfers
March: Cultural Exploration in India: Pravassa India
If January is the month of making resolutions, then March is the month of celebrating them. Take a break from all your hard work and head east to discover India. Explore the beauty and diversity of this culturally rich and vibrant country. Get lost in all its captivating charm, from the mixture of exotic sights, hypnotic sounds of mantra chanting and the trail of sandalwood incense lightly filling up your senses. Embark on a wellness adventure that brings you up close with thousands of years of cultural traditions and history. Abundant in temples, meditation centres, yoga ashrams and retreats, India promises to satisfy your well-being needs. This charming, fragrant and colourful land will welcome you with open arms and leave you inspired, with a new perspective of the world around you.
Health and Fitness Travel (0203 397 8891 healthandfitnesstravel.com) offers 12 days at Pravassa India from £3,845pp or £4,830 for single occupancy. Price includes accommodation, breakfast, programme inclusions and return private transfers.
April: Total Body Conditioning in Tenerife: Baobab Suites Pilates
Wahoooo…Springtime in Europe has officially arrived and for happy heliophiles that means no longer succumbing to jet lag and long-haul flights to get a fix of Vitamin D. It is also the perfect excuse (as if you need any) to head to the Canaries for some Pilates, body conditioning and full body TLC. This comprehensive wellness programme focuses on improving flexibility and strength to increase both awareness and enhance control of your entire body. With muscle evaluations, postural analysis and nutritious plant-based cuisine, transform yourself from the inside out under the warmth of the Spanish sun.
Health and Fitness Travel (0203 397 8891 healthandfitnesstravel.com) offers 5 nights at Baobab Suites from £785pp or £1,375 for single occupancy. Price includes breakfast, with a wellness programme and return private transfers.
May: Get Fit for Summer in Ibiza: The Body Camp
Push yourself to the limits on the beautiful Mediterranean island of Ibiza. Guests will experience a full body transformation, alongside an important focus on the mind. Discover the great outdoors with a variety of fun fitness classes, from circuit training and boxing, to body sculpt and water activities. Learn to cook healthy meals from informative nutrition workshops, ensuring you can put your new nutritious lifestyle into practice when you return home. A revitalising dip in the heated salt water wool will help you unwind after an energetic day along with a full body massage for restoration and repair.
Health and Fitness Travel (0203 397 8891 healthandfitnesstravel.com) offers 7 nights at The Body Camp from £1,250pp or £1,850 for single occupancy. Price includes full board.
June: Be Active, Mindful and Balanced in Portugal: Monchique Mindful Triathlon™
Take your Summer journey to the serene woodland and mountain range or explore the hills and valleys in this nature haven in Portugal. Whether you're an active traveller looking for a little more balance, or a dedicated yogi looking to deepen your practice, this Mindful Triathlon holiday in Portugal is sure to be a winner. Embracing 3 core tenets, be active amid the serene forests with a nature walk, learn mindfulness with chakra mediation, and find balance with activities such as yoga and Pilates. Finally, unwind by indulging with a restorative massage at the Sensorial Spa to leave you feeling deeply relaxed.
Health and Fitness Travel (0203 397 8891 healthandfitnesstravel.com) offers 7 nights at Monchique from £685 or £1,070 for single occupancy. Price includes breakfast, a wellness programme and return private transfers.
July: Healthy Hiking in France: Quintessence Sports & Health Retreat
Are you sick of fly and flop holidays? Why not try something a bit more physically challenging and mentally stimulating this Summer with an exhilarating trip to the French Alps. Explore the dramatic mountains with a scenic hike or choose to find balance with outdoor yoga in the cool mountain air. An unmatched fitness retreat with a touch of luxury, fresh altitude, cosy accommodation and amenities like the garden Jacuzzis assure to make your getaway a true retreat experience. Enjoy free time reading from the library to build your knowledge on various healthy practises that you can take home.
Health and Fitness Travel (0203 397 8891 healthandfitnesstravel.com) offers 7 nights at Quintessence from £2,665pp or £2,580 for single occupancy. Price is full board, with a wellness programme and return private transfers.
August: Sleep Well in Mauritius: Shanti Maurice Shanti Sleep
Long hot Summers may be great for bronzed skin and picnics, but for insomniac's world-over light mornings and stuffy bedrooms just add fuel to the sleepless fire. With over 70 disorders in existence, and approximately two-third of people in the UK reporting sleep problems, the Shanti Sleep programme seems to be exactly what the doctor ordered. Utilising 'Yoga Nidra' to ensure deep relaxation, you will also receive indulgent spa treatments, such as reflexology and ayurvedic massage to help reduce stress. Return home feeling well rested and infinitely more positive having finally had your 40 winks.
Health and Fitness Travel (0203 397 8891 healthandfitnesstravel.com) offers 7 nights at Shanti Maurice from £3,955pp or £4,005 for single occupancy. Price includes half board, with a wellness programme and return private transfers.
September: Re-boot Your Health in Greece: Euphoria Retreat
Euphoria Retreat is the perfect place to relax and redefine the relationship between your mind and body. Reinvent yourself through a wide range of rejuvenating spa treatments designed to help guests achieve an enduring inner-balance. Enjoy their delightful cuisine which is not only delicious but also significantly boosts your metabolism and energy levels. Experience an authentic healing philosophy that draws inspiration from both Eastern and Western medicine. With complimentary spa treatments and health-boosting fitness classes, take a healing journey of transformation at this tranquil Greek retreat.
Health and Fitness Travel (0203 397 8891 healthandfitnesstravel.com) offers 7 nights at Euphoria Retreat from £2,195pp or £2,520 for single occupancy. Price includes full board, a wellness programme and return private transfers.
October: Realise Your Full Potential in Turkey: Six Senses Kaplankaya Full Potential
Trick O' Treat yourself to the gift of good health this Halloween as you embark upon a journey to realising your full potential at Six Senses Kaplankaya in Turkey. Set in a secluded bay of the Milas province with panoramic views of the Aegean, this is an idyllic winter getaway to work on your wellness. Find vibrancy, radiancy and energy with a comprehensive and bespoke wellness programme designed to guide you on a road to health and happiness. With a host of rejuvenating spa treatments and exhilarating adventure tours, this is one holiday you won't want to forget.
Health and Fitness Travel (0203 397 8891 healthandfitnesstravel.com) offers 7 nights at Six Senses Kaplankaya from £2,485pp or £3,530 for single occupancy. Price includes breakfast, a wellness programme and return private transfers.
November: Perfect Your Asanas in Thailand: The BARAI Spa Bespoke Yoga Journey
Beat the winter blues this November and venture east to a world of palm-fringed beaches, cobalt waters and opulent palaces, for a bespoke yoga journey at The BARAI Spa. Realise the invaluable benefits of your yoga practice by reconnecting your body and soul, improving physical fitness, increasing flexibility, calming the mind and boosting immunity. Enjoy a private yoga lesson or selection of restorative treatments, all enhancing the development of your yoga practice. The result? A you that's re-energised, renewed and ready to face life's challenges.
Health and Fitness Travel (0203 397 8891 healthandfitnesstravel.com) offers 7 nights at BARAI from £2,335pp or £3,420 for single occupancy. Price is full board, with a wellness programme and return private transfers.
December: A Non-traditional Christmas in Thailand: Amanpuri Awareness
Take a time out from the traditional at Christmas as you restore your inner balance with a winter wellness trip to Amanpuri on the beautiful island of Phuket. A highly meditative and relaxing experience; embrace a bespoke immersion of the mind, body and soul under the guidance of a former Buddhist monk. As your mindfulness and awareness improve, notice how stresses dissipate, leaving you with clarity, direction and inner peace. With enchanting views of the Andaman Sea and breath-taking pink sunsets, have yourself a merry little Christmas and swap white snow for white sand this winter.
Health and Fitness Travel (0203 397 8891 healthandfitnesstravel.com) offers 7 nights at Amanpuri from £5,520pp or £7,900 for single occupancy. Price is full board, with a wellness programme and return private transfers.
For advice, guidance and booking visit www.healthandfitnesstravel.com or call 0203 397 8891
Chameleon: Color Changing Bottle Launches on Kickstarter
Root7 hopes to raise £20,000 to bring this innovative water bottle to market.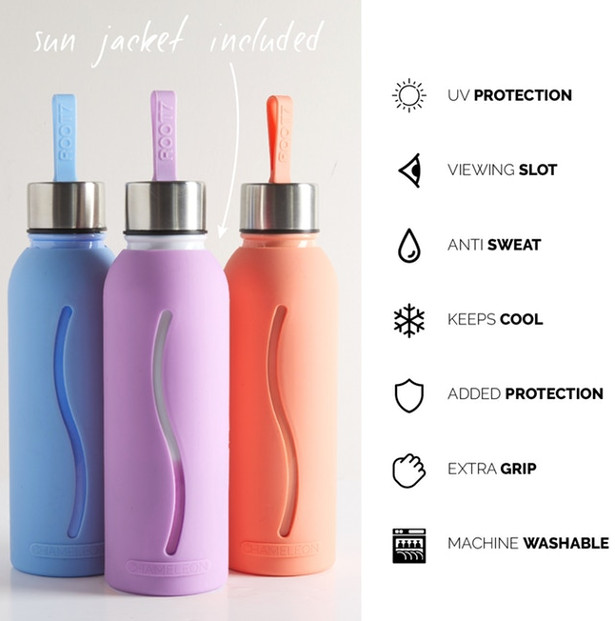 The Chameleon Color Changing Water Bottle has launched on crowd-funding site Kickstarter. Starting from £11 the Chameleon is the first beautifully designed water bottle that changes color.
Changes Color
The stunning Chameleon bottle is made from stainless steel and has a special coating that reacts to cold temperatures so you can see how much water is in your bottle at any time. Reusable bottles help us all reduce single-use plastics. Root7 found through their research that people want a reusable bottle that is fun and they will love, so they created the Chameleon.
The Chameleon encourages people of any age to drink more water and use less plastic, that is only a good thing. Refilling a Chameleon is fun and motivates people to use their bottle much more than standard reusable bottles.
3 Designs (And more on the Way)
So far 3 designs are available in eye catching pastel colours, peach, blue and purple, all hold 600ml (21 FL.oz) More colours are on the way, if Root7 can hit some stretch goals.
Each Chameleon comes with a free sun jacket, made from tear resistant silicone which protects from bumps and scratches and harmful UV rays. The jacket is removable so you can use it when you need. The purpose is to prolong your bottles life and keep you away from consuming single-use plastics.
Do Your Part and Save Money
Using the Chameleon will save consumers over £200 per year by reducing the need to buy bottled water, not to mention all the plastic bottles you're saving the ocean from.
You will also be helping to reduce the single use plastic that is polluting our earth. Over 680 billion plastic bottles were sold in 2017 and only 1 in 6 is recycled on average. The rest will end up as landfill and litter our oceans. The Chameleon bottle will encourage you to stop buying bottled water, so you'll be helping the planet and saving money.
You can pledge as little as £1, but just £11 will get you an early bird bottle in Pink, Purple or Blue (whilst stocks last).
Keep warm this winter with your favourite keep cup!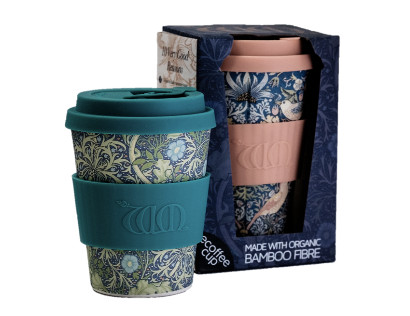 Re-usable, eco-friendly and made from naturally organic bamboo fibre, the William Morris Ecoffee Cup is the perfect present for coffee and tea lovers.
Available in a range of vibrant colours and prints!
image.png
William Morris Ecoffee Cup
£10.95 – £11.95
Available from The Wilson Art Gallery & Museum – Cheltenham
Following its huge success last year, which saw hundreds of cultural destinations come together to create a shopping experience with a difference, Museum Shop Sunday will take place again on Sunday 25th November 2018, supported by the Association for Cultural Enterprises (ACE). For more information, see here: https://acenterprises.org.uk/museum-shop-sunday-2018
Visitors can expect to take part in all kinds of activities including demonstrations by local craftspeople, food and drink tastings and creative workshops, alongside many offers and exciting finds!
Silver Cross Launches New Special Edition Tranquil
Beautiful New Design for Award-Winning Surf and Pioneer Prams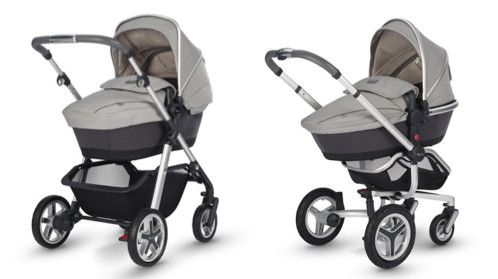 Silver Cross Special Edition Tranquil Prams: Pioneer – £945 & Surf – £995
Leading British nursery brand Silver Cross has introduced a new Special Edition for two of its trusted travel systems.
Tranquil features luxurious woven fabrics in a soft grey palette for a calm and relaxing vibe. The fabrics are complemented by a satin silver chassis, cool grey leatherette trims and antique nickel badges.
A luxury soft fur seat liner, with coordinating Tranquil fabrics on the reverse, plus a stylish matching changing bag are included.
Parents can choose from two Special Edition Tranquil prams – the Surf or Pioneer.
Both are compatible with the award-winning Silver Cross Simplicity car seat, to create a complete travel system.
In addition, Surf includes a trekking wheel, giving parents the choice of a four-wheel urban pushchair or three-wheel multi-terrain pushchair.
Pioneer – What's Included Surf – What's Included
• Tranquil Special Edition chassis • Tranquil Special Edition ultra light magnesium alloy chassis
• Lie-flat carrycot lined in bamboo fabric that has • Trekking wheel
anti-bacterial properties and helps regulate temperature • Lie-flat carrycot lined in bamboo fabric that has
• Reversible pushchair seat anti-bacterial properties and helps regulate temperature
• Hood and apron in luxury Special Edition Tranquil fabrics • Reversible pushchair seat
• Changing bag in Special Edition Tranquil fabrics, including • Hood and apron in luxury Special Edition Tranquil fabrics
a washable changing mat and thermal bottle holder • Changing bag in Special Edition Tranquil fabrics,
• Reversible fur seat liner including a washable changing mat and thermal bottle holder
• Removable bumper bar • Reversible fur seat liner
• Extra large shopping basket • Removable bumper bar
• Cup holder • Shopping basket and cup holder
• Rain cover • Rain cover
www.silvercrossbaby.com
FOR EVERY LAYER OF YOU
INTRODUCING KAYALI, A UNIQUE PERFUME CONCEPT BY
HUDA & MONA KATTAN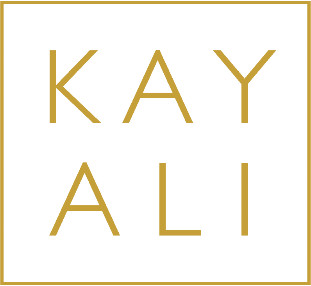 KAYALI is a perfume concept like no other. The vision of Huda and Mona Kattan of Huda Beauty, KAYALI is inspired by the rich heritage and simple sophistication of the Middle East. It is a culture that holds perfumery close to its heart, and a place where the ritual of scent is engrained in everyday life. KAYALI – which translates from Arabic to 'my imagination' – features a collection of captivating fragrances, designed to be layered and combined. Reflecting infinite possibilities, personalities and desires, KAYALI allows you to create a fragrance which is truly yours. Four scents. A hundred notes. A million moods.
The inaugural collection is handcrafted and perfected in France, in collaboration with Firmenich, one of the world's leading perfume houses. Developed with lavish ingredients sourced from around the world, KAYALI cultivates a profound appreciation for luxurious, raw materials. A spectacular symphony of unexpected ingredients, tantalizing textures and luxurious oils, the exclusive scents are a love story of opposites: the otherworldly and the familiar, the sensual and the sparkling, the strong and the delicate. Effortlessly glamorous and powerfully evocative, the collection is an authentic expression of the modern, multifaceted woman and is designed to celebrate and enhance their infinite layers.
THE COLLECTION
ELIXIR | 11
A refreshing approach to the artistry of Eau de Parfum, ELIXIR |11 acts as the signature scent, created to be layered and combined with three variants. Passionate about the concept of layering fragrances, Huda and Mona wanted to empower individuals to curate their own custom scent. A modern classic, ELIXIR | 11 opens with sweet notes of Red Apple and Rose Petal Essence, before revealing a floral heart of Rose Centifolia and uplifting touches of Jasmine Sambac from India. Adding depth to the romantic fragrance, warm woody notes of Indonesian Patchouli and velvety Amber are enveloped by accents of Vanilla, leaving behind a lasting trail.
VANILLA | 28
Captivate the senses with VANILLA | 28, a masterpiece of refined and cultivated nuance. A time-honored union of creamy Jasmine and rich Madagascan Vanilla Orchid draws out the sweet softness of Brazilian Tonka. Beautifully balanced oriental notes of Musk, Amber, Patchouli and Brown Sugar form the distinguished spicy wood base of this utterly sublime scent.
CITRUS | 08
A contemporary twist of innovation, CITRUS | 08 revels in its playful femininity and subverts olfactory expectations. Sparkling citrus notes of Italian Bergamot and Pink Grapefruit mingle with Rhubarb
, Blackcurrant
 and Pink Pepper. Immaculate floral chords of Rose Centifolia and Damascena from Bulgaria lie at its heart. A lingering veil of Musk, Tonka and mystical Oakmoss grounds the hypnotic scent in nature.
MUSK | 12
Emanating power and confidence, MUSK | 12 begins with magnificent notes of Lotus Flower, Freesia and Sheer Jasmine. Laced with exquisite Musk, the scent shines a light one of the world's most mysterious ingredients. A voluptuous blend of Vanilla
 and creamy Sandalwood gives this distinguished fragrance an enchanting and tempered soul.
Mona Kattan explains, "Personalization is a growing movement and this concept empowers people to express their unique tastes and individuality. While we want to guide noses into new fragrant territories, we also want to encourage experimentation! Bespoke beauty is something we're very passionate about and KAYALI is all about discovering your own unique fragrance. A fragrance for every layer of you."
Huda adds, "The sense of smell is the most powerful of all the senses, and so many of my memories are tied to a specific scent. I can reflect back to a time and place in my mind when I smell a certain fragrance – it just has the power to transport me. What we wanted to achieve with KAYALI is a fragrance collection that invites exploration and creativity, to create scents that are truly their own. The fragrance isn't a part of the Huda Beauty portfolio, but a completely separate sub-brand which lives under the Huda Beauty group of companies."
New meditation app designed by Silatha ,a unique spiritual jewellery brand.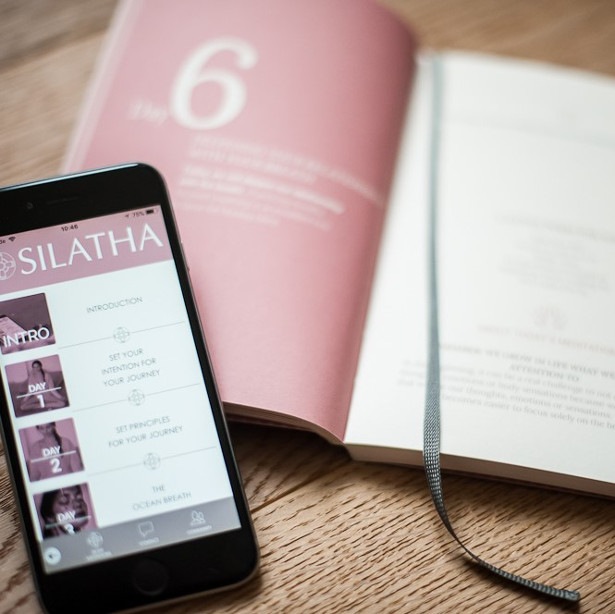 The app is female focused, designed by women for women and offers users the opportunity to transform their lives over the course of 21 days, with daily guided meditations that can be experienced anywhere.
Designed to work alongside Silatha's gorgeous gemstone jewellery and personal journal, this is one of the apps in the world that is linked to a physical item which serves as a reminder to stay connected throughout the day.
Ceramic Sensations!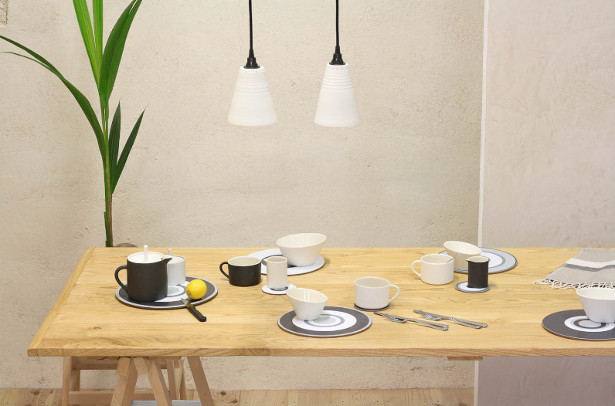 Is your tableware looking particularly tired, outdated and in need of an upgrade? Then here is the answer. Simple yet beautifully elegant Sue Ure Maison Tableware compliments that pared-down, minimalistic aesthetic in its silhouettes and monochrome colour palette. Complete with everything you could need to upgrade your current dinning collection, the high gloss interior and satin matt finish exterior oozes style, and is sure to take pride of place in any home. A fantastic gift idea for any new homeowner, wedding gift for the happy couple or simply a little treat to yourself.
At the heart of Sue Ure Maison form meets function, allowing the shape and colour of these ceramics to be the real focal point. Avoiding those loud, overpowering patterns for something a little more understated to complement your surroundings beautifully.
As Sue Ure's diffusion range of homeware Maison is produced in partnership with other socially and ecologically responsible craftmakers. In this case a small family-run workshop in Poland who slip-casts the tableware. The range includes; Milk Jug's, Espresso Cup's, Teapots, Asymmetric Bowls and much more. So you have the opportunity to build your very own bespoke Sue Ure collection of tableware to suit your day to day needs.
Sue Ure Maison Tableware – Milk Jug, £12.00 from Decorum
Designed for serving the perfect portion of milk with your piping hot cuppa, your sure to gain some brownie points for being that thoughtful host. Alternatively if your not in the mood for coffee this milk jug would make the perfect accompaniment for an arrangement of garden flowers. Be sure to match with other pieces from the Maison Tableware range to complete your set.
Sue Ure Maison Tableware – Asymmetric Bowl, £16.00 from Signature Ceramics
Sure to become a focal point for any table set, check out these fantastic asymmetrically lined bowls which offer a certain contemporary angle to the humble bowl. The perfect accompaniment for any breakfast cereal, fresh fruit or dessert, be sure to match with other pieces from the Maison Tableware range to complete your set.
Sue Ure Maison Tableware – Teapot, £45.00 from Signature Ceramics
Tea for two is that? The traditional teapot has had a little upgrade, with its rather contemporary lid design offering an extended handle which not only looks super stylish but also enhances its functionality too. Be sure to match with other pieces from the Maison Tableware range to complete your set.
Sue Ure Maison Tableware – Wide Mug, £14.00 from Signature Ceramics
For anyone who loves an almighty cup of coffee this mug is a must, all that's missing is a biscuit for dunking! The exterior matte finish provides a fantastic grip particularly on those cold winter morning when those hands need a little warming. Be sure to match with other pieces from the Maison Tableware range to complete your set.
Beautiful, useful and ethically made, Sue Ure Maison offers a perfect selection of ceramic tableware, made with love and sure to last for years to come.