Does mum have a new phone? A nice gift idea is getting her a new case or screen protector for it. Don't forget the cleaning wipes for her electronic devices. Gadget Guard are experts and so reasonable >>>gadgetguard.com (15% off code is ShopGG15)

One gift makes your smartphone screen unbreakable; the second is a cellphone case that provides protection from radiation from your phone; and the third cleans devices from germs, bacteria and viruses, a critical need during the COVID-19 outbreak. All 3 would be great at making life better, easier and safer for everyone.
Gadget Guard has a new phone case that blocks up to 96 percent of RF radiation that's emitted from your phones. This case meets a big demand after recent reports showing cellphones are giving off more radiation than what the government considers to be safe. You can see more info about it here.
Note for clumsy phone users like me: the slim case can handle a 4-foot fall, the rugged case withstands a 10-foot drop.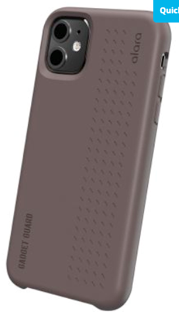 The company has also developed the Black Ice Flex Edition Screen Protector for the Samsung Galaxy S21/S21+/S21 Ultra, S10/S10+, Note10 and Note10+, Note 20 and Note 20 Ultra, Pixel 4 models, Apple iPhone 7,8, X, XS, XR, SE and all 11 & 12 models. It feels like tempered glass, but it offers virtually unbreakable screen protection for next-generation smart screens, including curved displays. The protectors for the Apple 11 models over on-screen privacy protection. The protectors for the Apple 12 phones also offer on-screen privacy protection and antimicrobial product protection. Gadget Guard also have screen protectors for the new Apple Watch and iPad.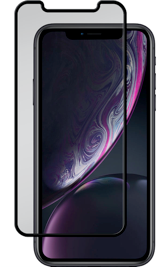 Gadget Guard even provides $250 screen insurance to replace a damaged screen while using Black Ice+ Flex Edition.
Gadget Guard recently began offering TechClean, 100% plant-based wipes moistened with laureth sulfate—a soap that allows you to clean you phone without causing water damage. Scientists say this type of soap "annihilates the coronavirus" by breaking everything down to the molecular level. Many cleaners are available but most haven't been developed for electronic devices and can scratch the screen or breakdown its oleophobic coating.