Eco-Friendly, Portable, Reusable Sanitizing Wipe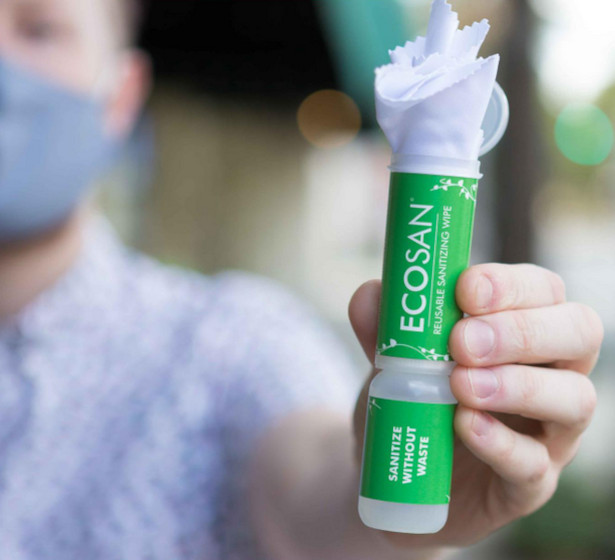 A brand new eco-conscious product you will LOVE. Sanitize Without Waste have invented a product that reduces plastic waste compared to Clorox Wipes by 97% and fits in your pocket or purse for Travelers, Gym Goers, Grocery Shoppers, you name it!
Right now, Clorox is producing 1 million packages of disinfecting wipes per day. With an average of 75 wipes in each, once used, adds 75 million wipes into landfills or down the toilet. PER DAY!
To address this Sanitize Without Waste just launched EcoSan™ – The Reusable, Portable, and Eco-Friendly Sanitizing Wipe. One EcoSan can replace 3+ tubs of Clorox Wipes, reducing plastic waste by 97%! Yes, you've read that right.