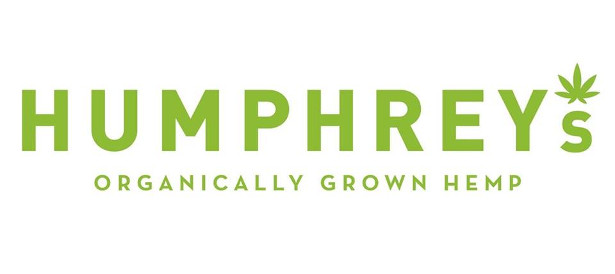 New CBD juice drinks pack a punch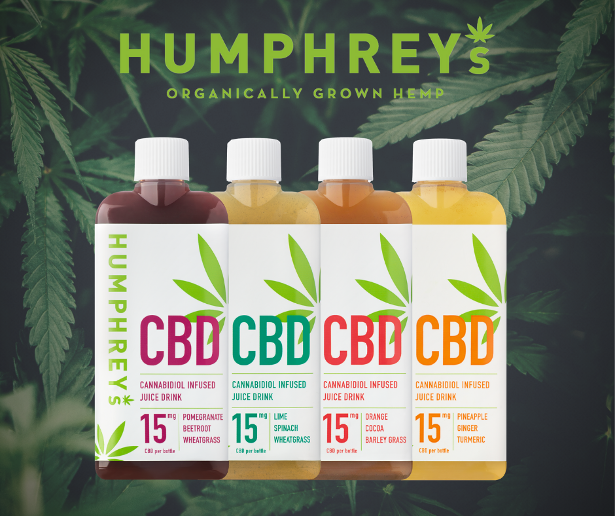 FACEBOOK | TWITTER | INSTAGRAM
There's a new kid on the block in CBD (cannabidiol) drinks and it's set to cause a stir.  Humphrey's is introducing a range of flavourful juice drinks with 15mg of CBD in every    115ml bottle. There are lots of CBD drinks out there but Humphrey's is set apart with its high level of CBD content, all-natural ingredients and its vibrant taste coming from a unique blend of fruits, vegetables and spices.
The CBD oil contained in the drinks comes from organically grown hemp plants so it's 100% pure and natural and from a trusted certified source.  Humphrey's uses a high-grade full spectrum hemp extract to ensure the drinks benefits from a combination of cannabinoids, terpenes, ketones, phenols, flavonoids, minerals and omega fatty acids. Cannabidiol is one of over a hundred naturally occurring cannabinoids in hemp plants. But unlike the cannabis compound Tetrahydrocannabinol (THC), CBD is non-psychoactive, meaning it won't get you high.
The range includes four very distinct flavours, each containing their own blend of good-for-you ingredients.  There's Pineapple, Ginger & Turmeric; Pomegranate, Beetroot & Wheatgrass; Orange, Cocoa & Barley Grass; and Lime, Spinach & Wheatgrass.  
Since the relaxation of the laws surrounding the use of CBD there has been an explosion of health-based hemp products with high profile celebrities setting the trend.  For thousands of years people from across Asia and the Middle East have been using CBD oil from hemp as it's deemed to have properties that are beneficial for general wellness. Cannabidiol is believed to have a positive effect on the endocannabinoid system present in our brain and nervous system which is responsible for managing anxiety and stress levels, sleep, immunity and pain perception.
Humphrey's CBD Infused Juice Drinks are available online at www.humphreysCBD.co.uk.
Follow @HumphreysCBD on Twitter, Facebook and Instagram.