Christmas cocktails in Covent Garden
Covent Garden's amazing selection of bars and restaurants are serving some festive cheer in the form of Christmas cocktails, and I've compiled a list of 5 of the best, with images.
MERRY MARTINI, IVY MARKET GRILL
Until Sunday 30th December, the Ivy Market Grill will be serving up three limited-edition, festive cocktails, including the Merry Martini with Monin pumpkin spice syrup, Absolut Vanilla Vodka, Baileys Irish Cream, whipped cream and ground nutmeg.
HIVER, ST-GERMAIN WINTER BLOOM POP UP
Hiver is the ultimate winter cocktail, literally. Featuring St-Germain elderflower liqueur (the world's first French liqueur made from delicate elderflower blossoms, handpicked at the height of their beauty only once a year), Otard Cognac VSOP, Amontillado, lemon juice, spiced honey syrup and coconut yoghurt, this delicious cocktail is available in St-Germain's Winter Bloom Pop Upon Floral Street until 22nd December.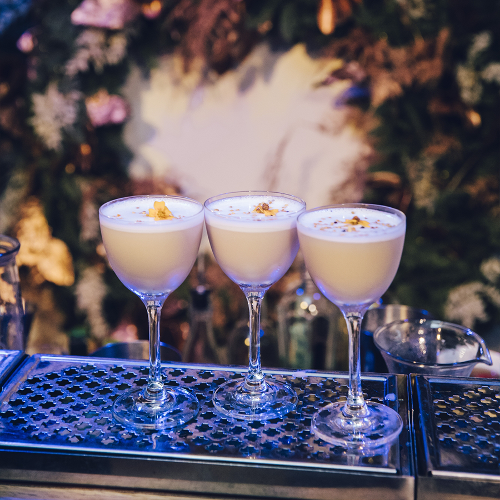 BAD SANTA, MIRACLE AT HENRIETTA
Miracle at Henrietta's kitsch Christmas pop-up on the hotel's mezzanine provides the perfect pitstop for a cocktail, and a chance to escape the inevitable Christmas craziness that consumes the capital.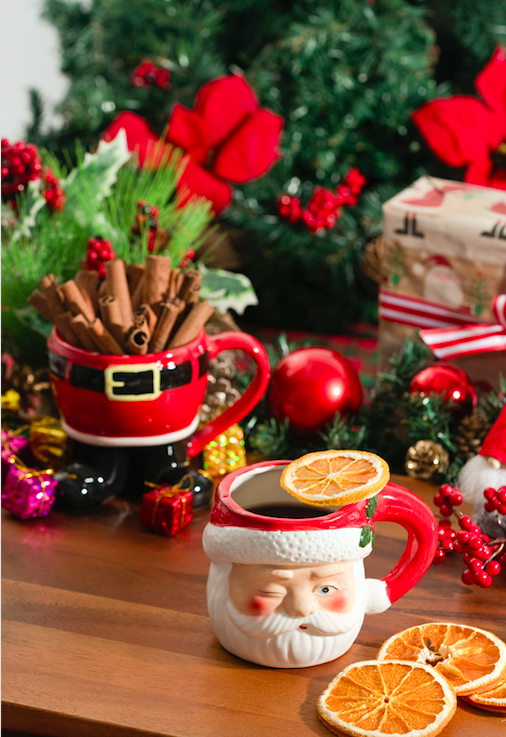 Served hot, Bad Santa features Trinidad Overproof Rum, Batavia Arrack, pineapple juice, lemon juice, almond milk, spices and coconut water. Novelty Santa mug, compulsory.
Available until 23rd December.
BLOOD AND SNOW, FRENCHIE
For a sophisticated Christmas tipple, head to Frenchie on Henrietta Street.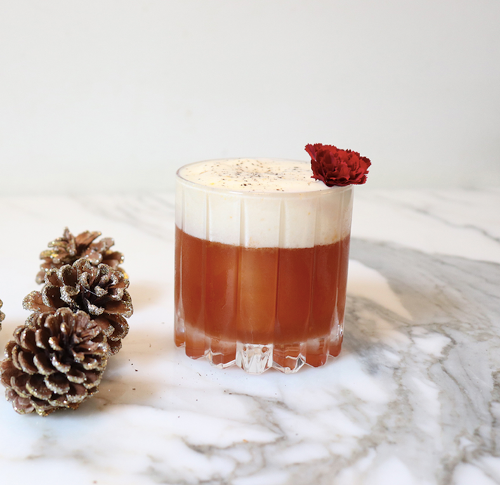 The Blood and Snow features Glenrothes 10 Year Old Scotch Whisky, Cherry Heering, Ferdinand Vermouth, clementine juice, timut and yuzu foam.
THE SNOWBALL, AUBAINE DELI
Featuring Koko Kanu Coconut Rum, gingerbread syrup, coconut cream and coconut macaron, Aubaine Deli's Snowball is sure to make you feel merry and bright.
Coole Swan Irish Cream Liqueur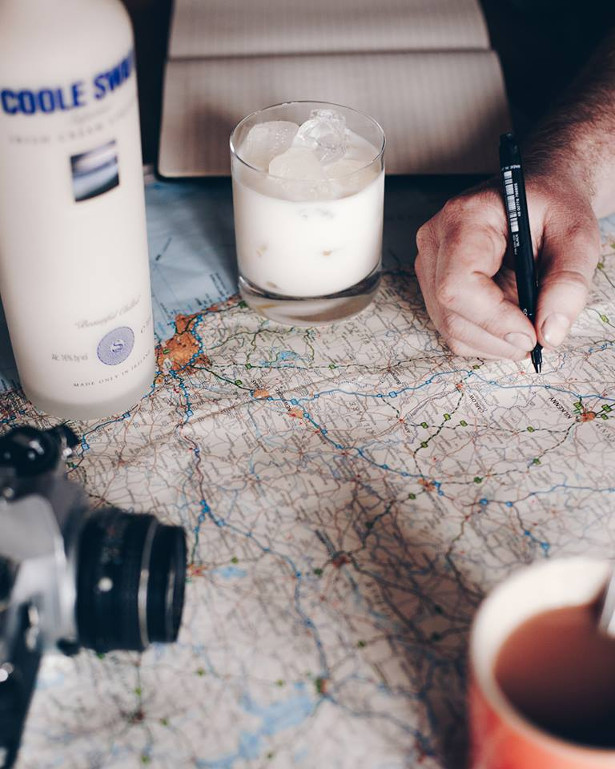 FACEBOOK | TWITTER | INSTAGRAM | YOUTUBE
A scrumptious blend of the best Single Malt Irish Whiskey, Belgian White Chocolate and the most amazing light Dairy Cream straight from the farm.
The blending process known only to the Coole Swan team combines these three simple ingredients to create a rich moreish and unbelievably satisfying drink.
The family behind Coole Swan have a long history of dairy farming and the spirit is still made on the family farm on the Eastern Seaboard of Ireland.
Available: John Lewis
RRP: £22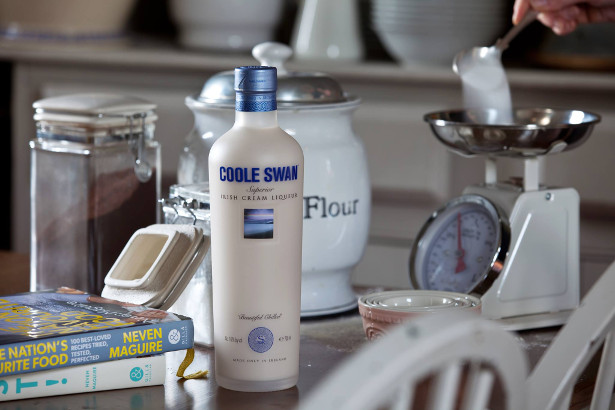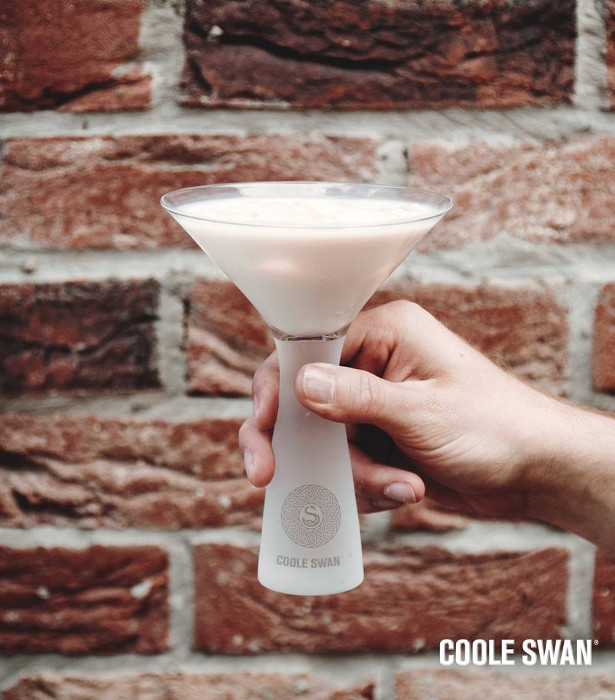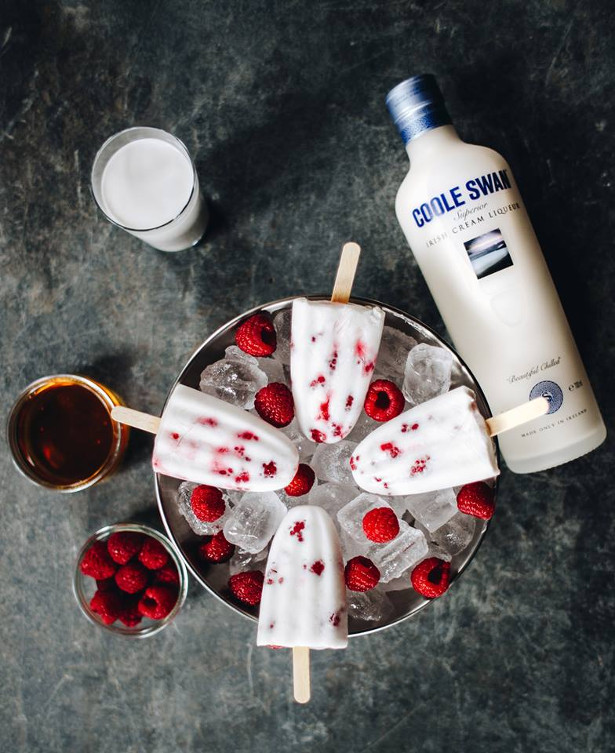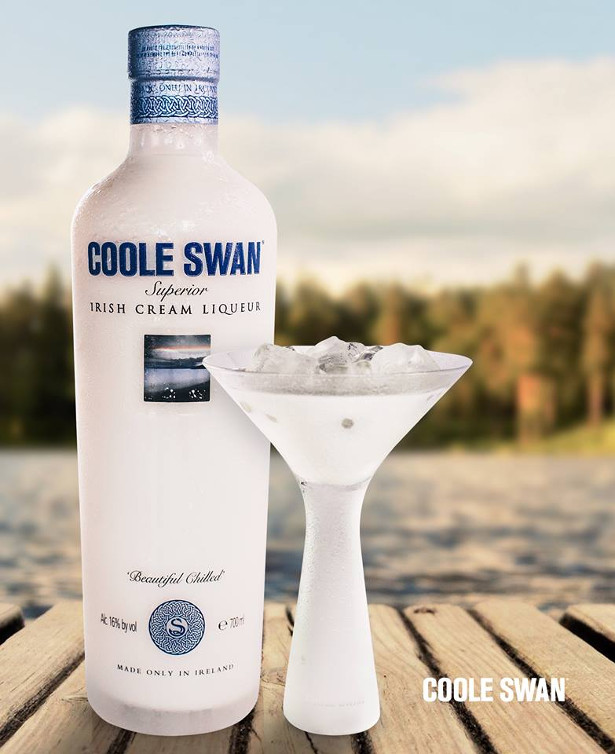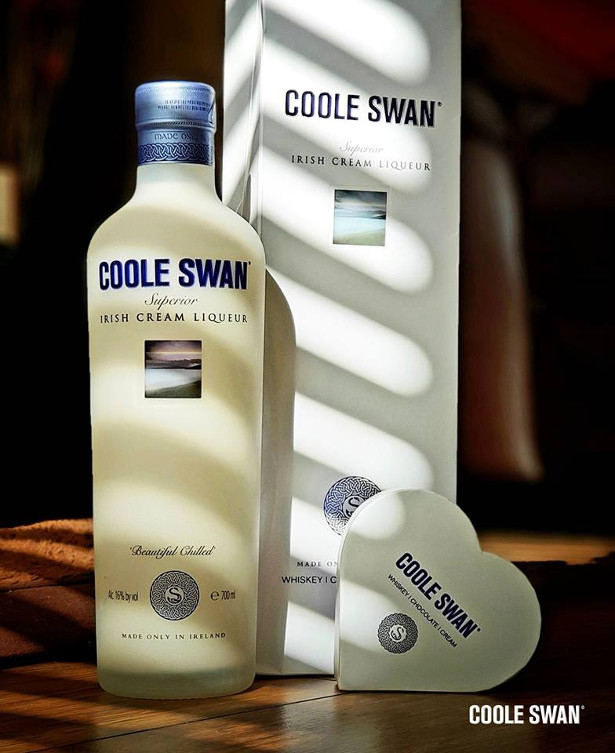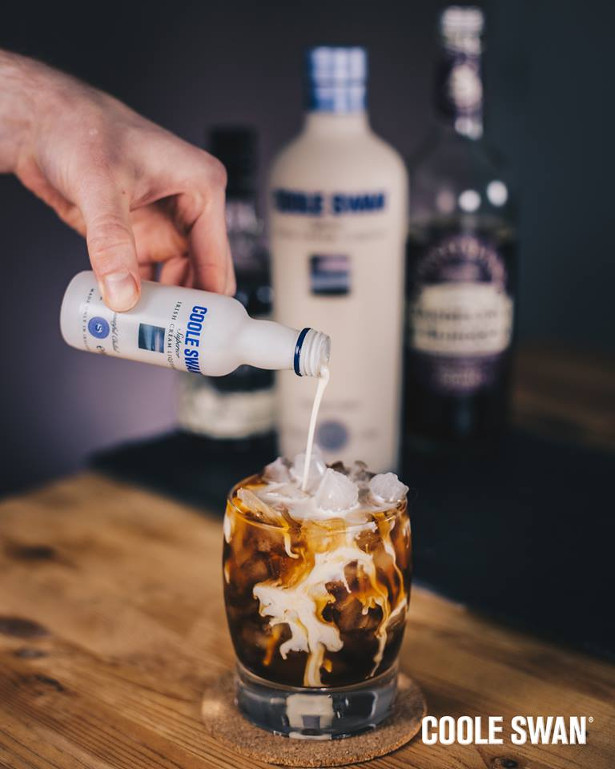 New Year celebrations are shaken and not stirred with
The Connery cocktail cabinet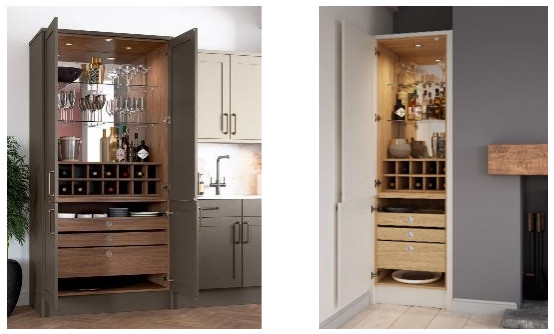 A picture containing floor, indoor, cabinet, wall
Description automatically generated
A view of a wooden doorDescription automatically generated
As Big Ben strikes 12 and the first notes of Auld Lang Syne ring out, ensuring everyone has a drink to hand to raise a glass to the New Year is a breeze with your very own cocktail cabinet in your kitchen or open-plan living space.
For anyone who loves hosting friends and family for special occasions, The Connery from The Signature Collection by Masterclass is a must-have piece of furniture that will put the sparkle and style into any party.
Evoking a sense of glamour and style that will make your New Year's Eve celebrations the envy of the neighbourhood, The Connery is a beautiful drinks cabinet for storing everything needed to make perfect cocktails.
Available in a choice of luxurious Tuscan Walnut or beautiful Portland Oak and a range of widths to suit the space available, The Connery features a mirrored back panel, wine rack, internal drawers and glass shelves are all included – simply add your favourite cocktail ingredients, dust off your cocktail shaker and make an event of home entertaining all-year round.
Masterclass Kitchens – 01443 449 449, www.masterclasskitchens.co.uk
EatFirst, which has just launched a Festive Office Menu and also delivery gourmet meals to your front door which could be perfect for those throwing last minute parties and won't have time to cook.
EatFirst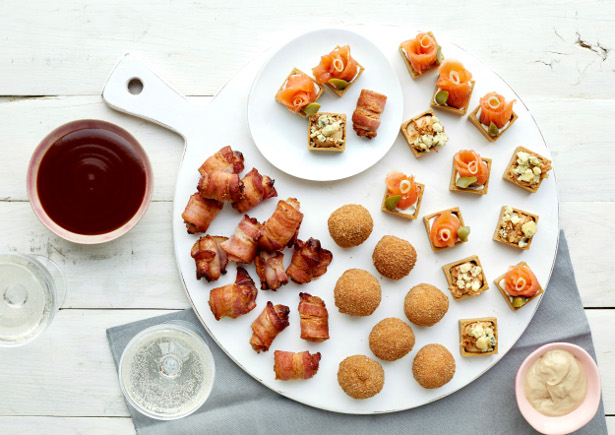 EatFirst is the UK's finest gourmet takeaway company. It's designed for busy foodies looking for high-quality wholesome meals that include (but not limited to) vegan, vegetarian and gluten-free options and it is filling a gap in the market by meeting the needs of the modern consumer. The UK is an increasingly health-conscious country and EatFirst provides a dynamic dining experience that's passionate about bringing new, fresh and nutritious options to the consumer. www.eatfirst.com
JOIN MOTHER CHRISTMAS FOR A FEAST OF FAMILY FUN
IT'S a busy old time for Father Christmas right now, so Mother Christmas has decided to help bring some festive cheer to youngsters at Simpsons Fish and Chips.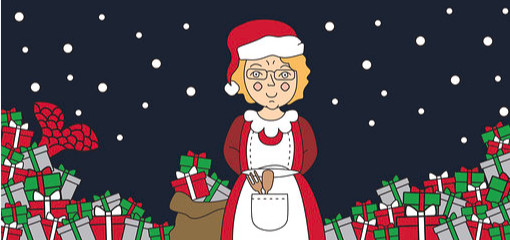 Families visiting for lunch on Saturdays throughout December will get the chance to have a chat with Mr Claus' other half and share their Christmas wishlist with her. They'll also get a copy of Simpsons' new storybook sharing a dramatic tale of how Mother Christmas saves the day.
Mother Christmas said: "I was thrilled to be asked to bring a sprinkling of seasonal joy to everyone visiting Simpsons. Father Christmas loves children very much but he just doesn't have a minute to spare at the moment as he gets all of his gifts ready for the big day.
"I'm busy too, like so many mums at this time of year, but I just had to make time to drop in to say hello and bring a big smile to little ones' faces."
Simpsons owner Bonny Ritchie said: "We really hope to see lots of families dropping in to meet Mother Christmas for a fun-filled and festive afternoon. Father Christmas is always popular at this time of year but we're certain children will want to know just what Mother Christmas is getting up to as well. We love dishing up a healthy heap of Christmas spirit to our visitors along with our delicious fish and chips.
Mother Christmas will be at Simpsons in Cheltenham between midday and 2pm, on Saturday, December 15 and December 22.
For more information about Simpsons Fish and Chips, visit www.simpsonsfishandchips.com
ChicP houmous recently just released their seasonal flavour, Chilli Pumpkin, perfect for dips for holiday guests! >> www.chicp.co.uk
But just why are they a raw vegetable hummus company? Find Out Here!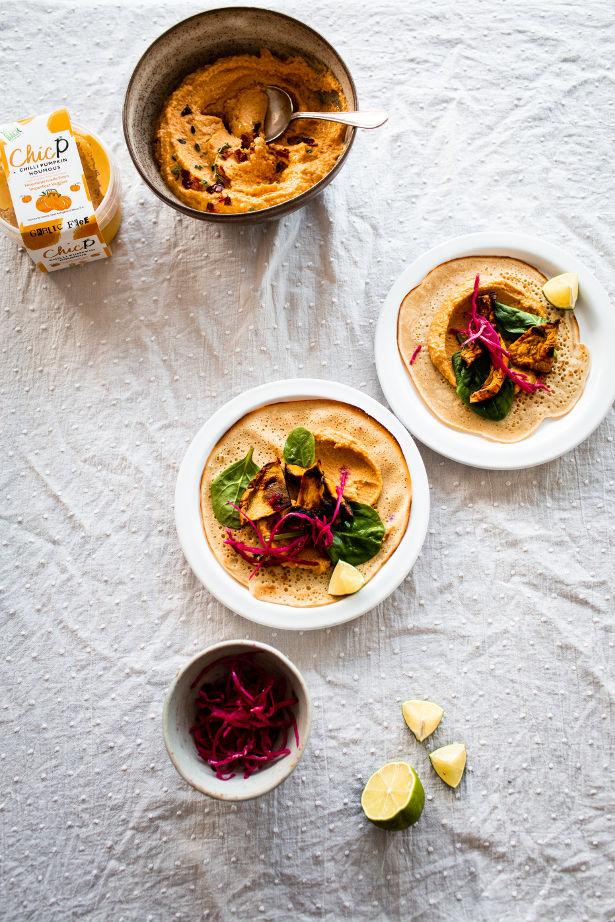 INSTAGRAM | TWITTER | FACEBOOK
Available on their website and independent retailers starting at £2.50.
ChicP's fundamental reason for being a raw vegetable hummus company is not only to produce delicious, alternative dips but to help bring awareness to food waste and change the attitudes of the way we approach cooking and waste!
Sweet & Savoury Hummus made from Surplus Fruit & Vegetables
Awards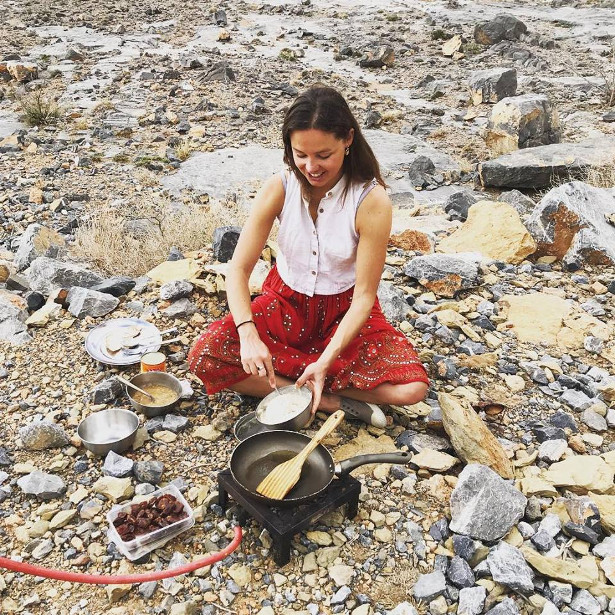 Winner of Best Convenience Food Innovation Award for the World Food Innovation Awards 2016
Trailblazer Winner at Food Vision 2017
Shortlisted for the YBFS
Highly commended for the Hammersmith & Fulham Business Awards
Flavours
Herby
Carrot, Ginger & Turmeric
Beetroot, Horseradish & Sage
Chilli Pumpkin
Banana Chocolate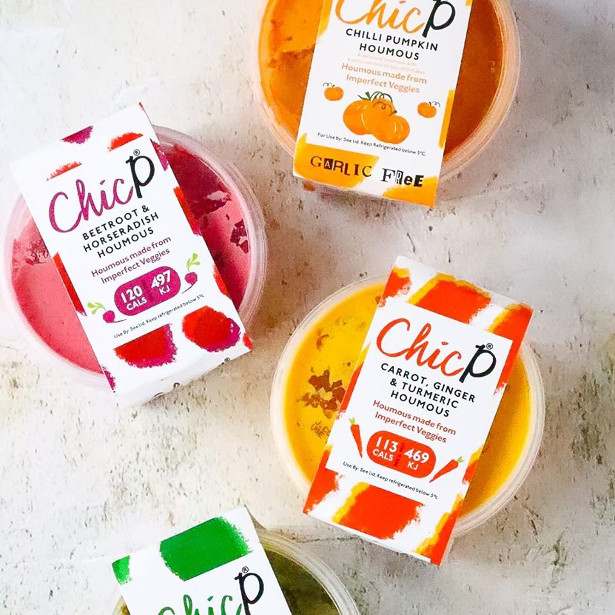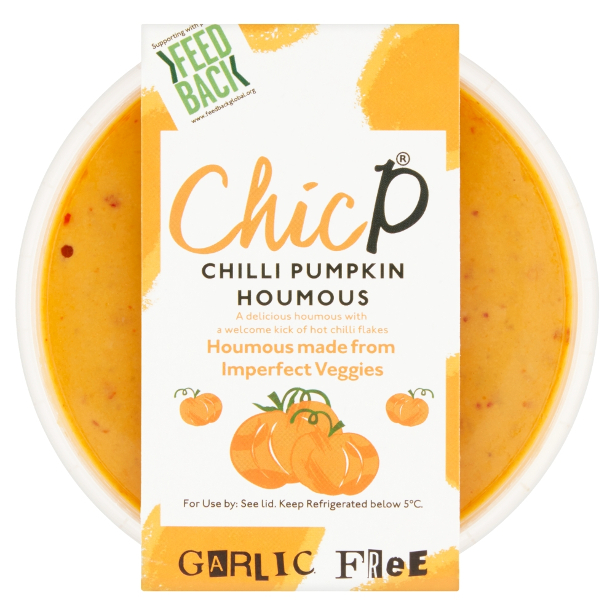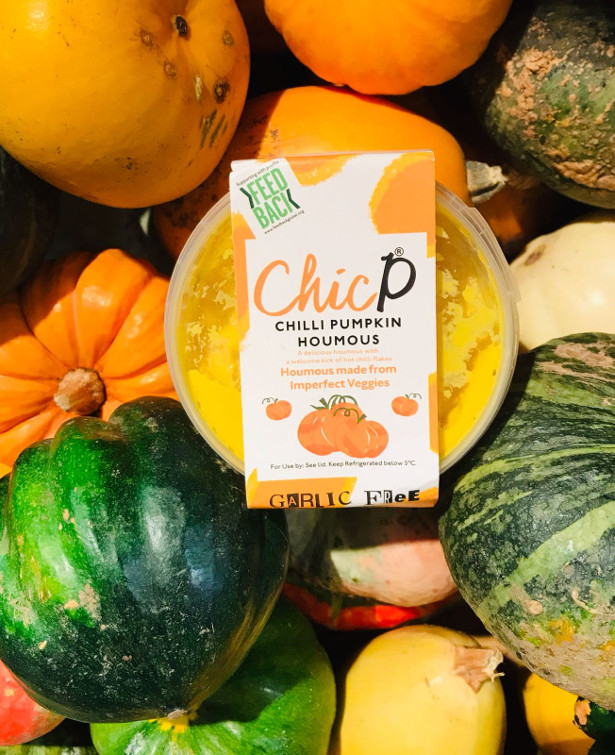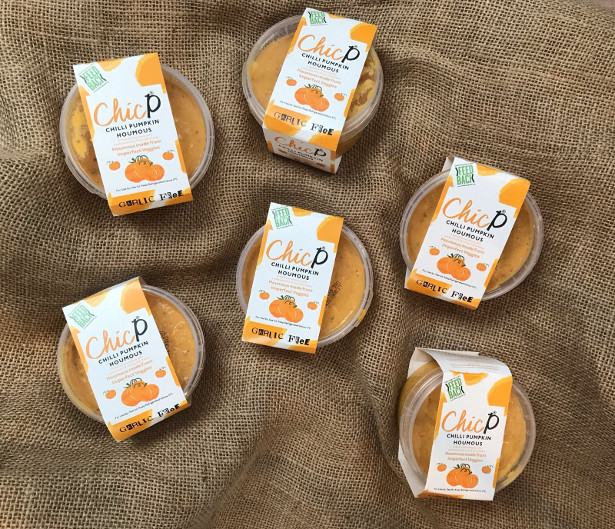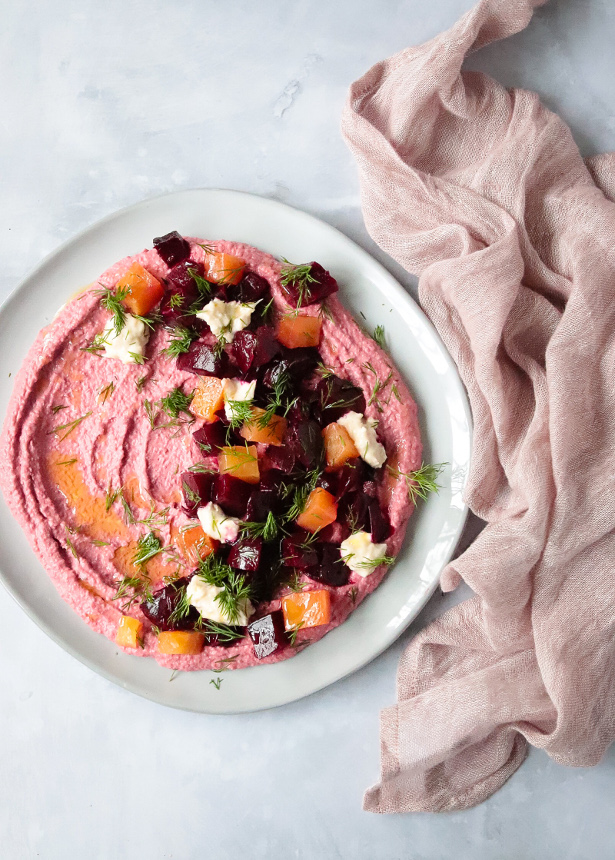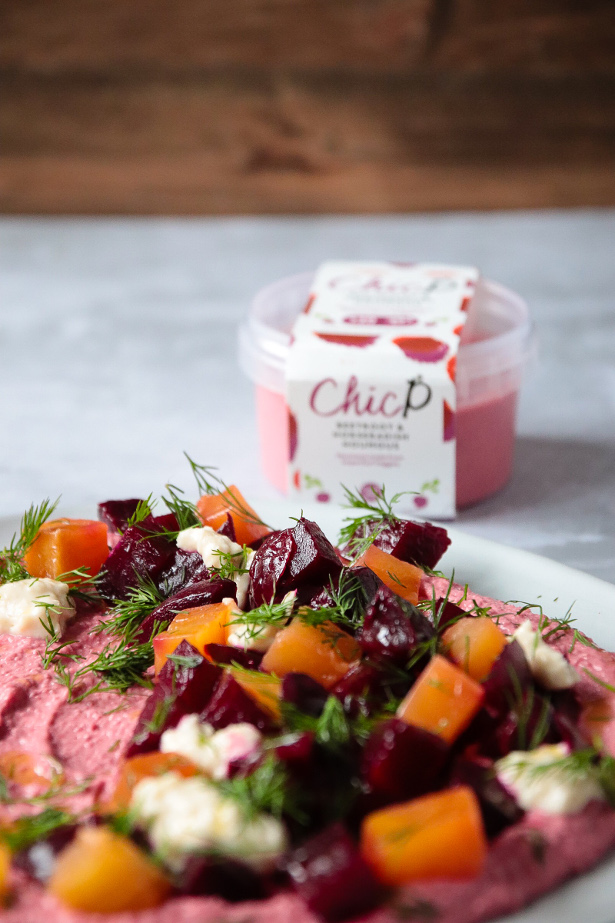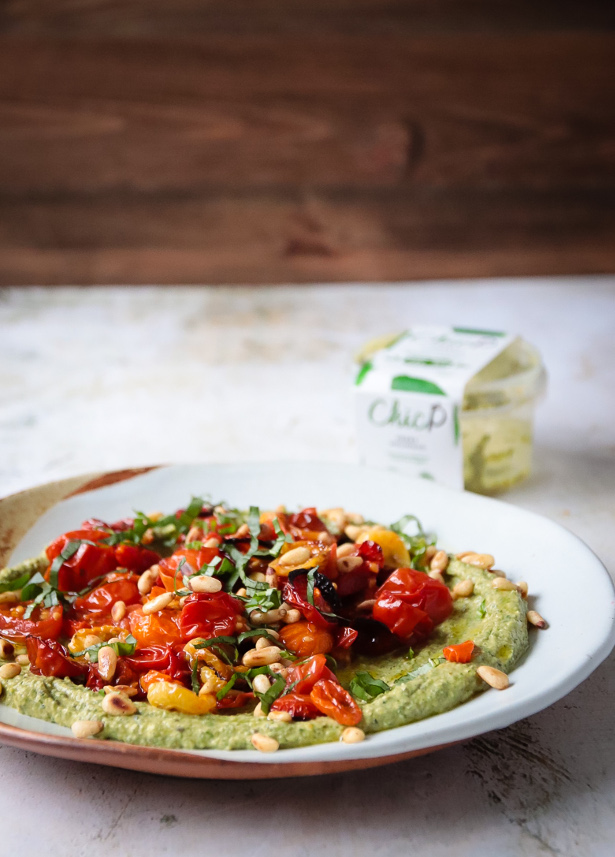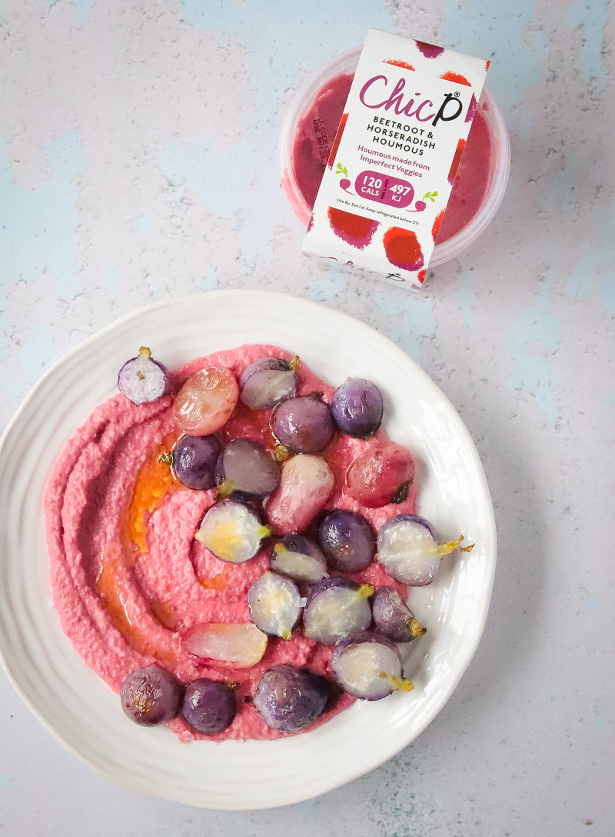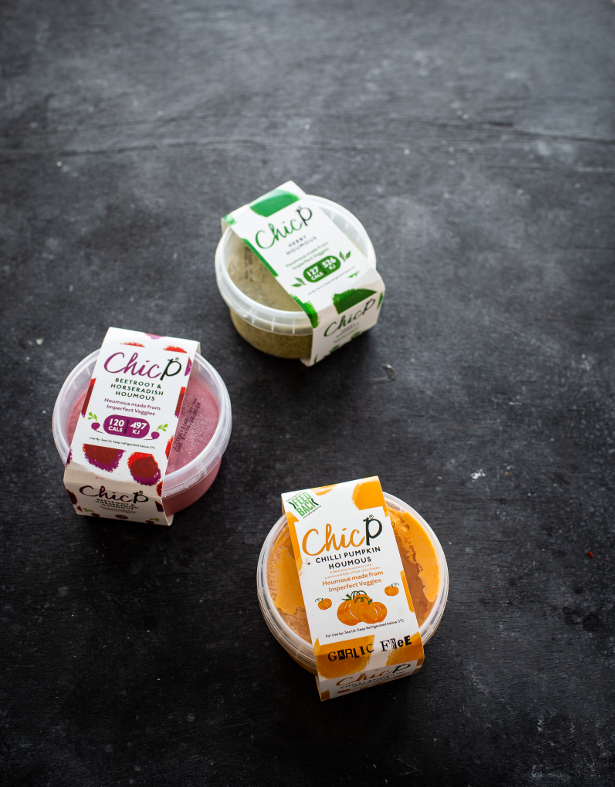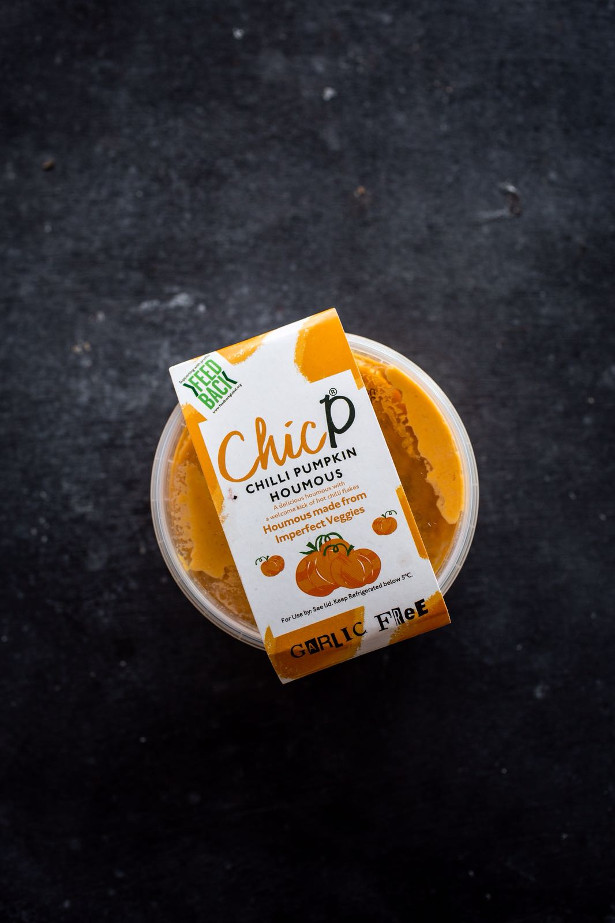 Vieve Adds New Watermelon Flavour to Protein Water Range
Following the success of Vieve's Strawberry & Rhubarb and Citrus, Apple & Mint flavoured protein waters, Rafael Rozenson, Founder of UK Based Healthy Protein Co, is pleased to announce the launch of the world's first watermelon flavoured protein drink, recently shortlisted as a finalist in the 2018 World Beverage Innovation award.
Similarly to the existing range, Vieve's watermelon flavoured water contains NO fat, NO sugar, NO artificial colours or flavours, low calorie and the ideal amount of protein in each bottle to maintain muscle growth and healthy bones.
"Our consumers are always at the forefront of our mind, so when it came to developing a new flavour, we actually turned around and asked them which Vieve flavour they'd like to see next. We have 700 people in our database who have supported us since the launch, which is why we wanted to reward them by offering a chance to help with the brands future development. Out of all survey responses, Watermelon was by far and away the preferred flavour to launch."- said Rafael Rozenson
Vieve is a naturally flavoured water infused with 20g of protein, and just 85 calories per bottle. It can be enjoyed after a work-out, or as a tasty, hydrating protein top-up during the day to keep you fuller for longer when you're on the go. Plus it's completely dairy free…
In fact, It's the first high-protein drink in the world to use collagen as it's primary protein source. Currently most ready-to-drink (RTD) proteins use a combination of whey or other milk-based proteins not suitable for the lactose intolerant. Instead, using collagen allows Vieve to provide 100% dairy-free products to the 20% of UK adults currently identifying as lactose and intolerant. (1)
Vieve has harnessed disruptive packaging and unique flavour profiles to appeal to a mass market of consumers.
"I really think these 3 flavours deliver on our mission with a slightly different taste profile for each product. Our Strawberry & Rhubarb flavour, as an example, is quite sweet, while our Citrus flavour is a bit more neutral. The Watermelon is somewhere in between offering the best of both worlds. I've found through sampling the new flavour at trade shows, Vieve has a flavour for everybody . – said Rafael Rozenson
The Vieve range is sold in 500ml bottles (RRP £2.49 per bottle or £11.99 for a pack of 6) and is available nationwide in 200 stores across the UK as well as from www.drink-vieve.co.uk, Amazon & MuscleFoods. The drinks are also exported to 10 countries across Europe & the Middle East. Anyone that is interested in stocking the range should email rafael@drink-vieve.com
Vieve was launched in 2017 by entrepreneur Rafael Rozenson, who previously worked with brands including Evian, Bacardi and Mars. It is the first sports nutrition product and protein drink in the UK to be certified sugar free by sugar wise.
Tenderstem® and Pink Lady® recipes!
See them all at www.tenderstem.co.uk/cooking-with-tenderstem/christmas
Christmas Griddled Tenderstem® with Blue Cheese, Pecans & Maple Syrup
Perfectly contrasted with sweet and savoury flavours, this side will take your taste buds on a little adventure.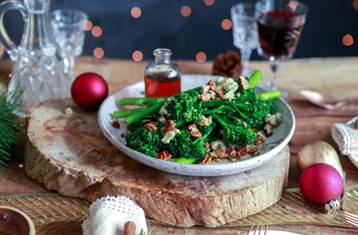 Pink Lady®, Celeriac and Truffle Christmas Mash
Indulge this Christmas with our smooth and creamy mash. Make it that little more special with Pink Lady® apples, celeriac and truffle oil.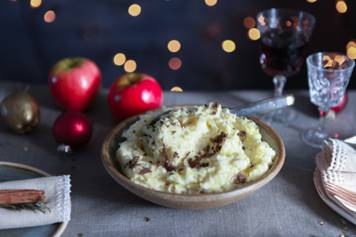 Tenderstem® with Christmas Butter
A dish filled with delicious Christmas flavours that can be used to upgrade any dish. Our recipe features chopped chestnuts, dried cranberries, rosemary sprigs, orange zest and garlic.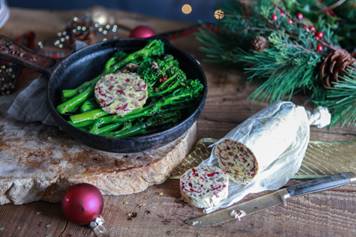 Pink Lady® Christmas Apple Mince Pies
A Christmassy treat dialled up to ten with the addition of Pink Lady® perfection.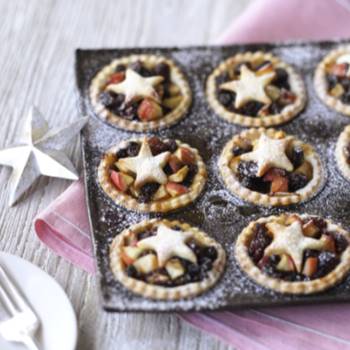 Mulled Apple Juice with Pink Lady® Pomander
A truly warming tipple enhanced by delicious Pink Lady® apples.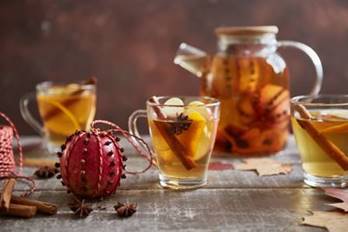 THE UK'S FIRST CHEESEBOARD CHEESECAKE HAS BEEN REVEALED
JUST IN TIME FOR CHRISTMAS & NEW YEAR
www.pleesecakes.com
Painter-decorator turned cheesecake connoisseur, Joe Moruzzi, who appeared on Dragon's Den earlier this year has created the UK's first cheeseboard cheesecake in partnership with 'four leaf' balsamic vinegar, Mazzetti
Moruzzi has a celebrity cult following, with the likes Holly Willoughby, Phillip Schofield, John Terry, Joe Wicks and newlyweds Spencer Matthews and Vogue Williams all tasting his creations
The colossal savoury hybrid is loaded with a whopping 15 different toppings – including six varieties of cheese – and is available at to purchase online at www.pleesecakes.com or through Selfridge's London concierge service, until the end of December 2018.
cid:image001.png@01D492E9.ED682E10
Painter-decorator turned cheesecake connoisseur, Joe Moruzzi, who appeared on Dragon's Den earlier this year has created the UK's first cheeseboard cheesecake in partnership with balsamic vinegar, Mazzetti, loved by celebrity chefs including the likes of Theo Randall.
The colossal savoury hybrid is loaded with a whopping 15 different toppings, including six varieties of cheeses – such as stilton, red leicester, parmesan, wensleydale with cranberries, garlic and herb soft cheese and goats cheese.
In addition to the nearly 1KG of cheese, additional toppings include celery, grapes, figs infused with a three-year aged balsamic, red currants, walnuts, pickled onions, gherkins and an apple and pear spiced chutney – finished off with a devilish drizzle of Mazzetti 'Four Leaf' balsamic vinegar.
Standing at an impressive nine inches in height and diameter, those who purchase the limited-edition festive showstopper can expect to tuck into a rich cream cheese and chutney base, supported by a layer of broken cream crackers.
Moruzzi, who owns the business Pleesecakes, has seen a number of his jaw-dropping cheesecakes go viral over recent months, with his whimsical sweet creations generating thousands of likes on the businesses Instagram page. Moruzzi has a celebrity cult following, with the likes Holly Willoughby, Phillip Schofield, John Terry, Joe Wicks and newlyweds Spencer Matthews and Vogue Williams all tasting his creations.
Moruzzi notes that the cheeseboard cheesecake is the perfect solution to those who have a savoury tooth vs sweet at Christmas, or if you're looking to wow guests who may be coming over for the festive holidays.
The limited edition Mazzetti Savoury Pleesecake is now available to purchase online at www.pleesecakes.com or through Selfridge's London concierge service, until the end of December 2018. If you find yourself not a fan of some of the cheese's on offer, the cheesecake can be made to your request.
Large RRP: £55.00
Mini RRP: £7.50
TWO BRILLIANT BREAD-INSPIRED RECIPES FOR THE MOST FABULOUS FESTIVE FEASTS

From fabulous finger food, to scrumptious starters and a party pudding, whatever festive feast you're throwing this Christmas, Roberts bakery is sure to make a talking point of your table with these two lip-smacking yet simple recipes. And they're made using its very own sliced white loaves – but with a twist, of course.
It doesn't matter if your tooth is sweet or you're more suited to savoury, Roberts' homemade chicken liver pâté -filled yule logs and fruity-tooty cinnamon and mascarpone igloo are sure to spread festive cheer and start that Christmas party with a swing.
Savoury logs yule love
A simple ten-step recipe to rustle up six scrumptious smoky, bacon-y Christmas yule logs. A yummy little starter that'll blow everyone's novelty socks off.
It takes 30 minutes to make the pâté and a further 30 minutes preparation time
Serves 8
We recommended using Roberts Medium White Bread
For the pâté:
2 large red onions, diced
500g chicken livers
4-5 garlic cloves, crushed
2-3 rashers of bacon, diced
1 tsp smoked paprika
1 tsp black pepper
1 tsp salt
1/4 tsp cumin
1 tsp onion powder
1 tsp garlic powder
100g butter, plus a bit for frying
For the yule log:
6 slices of Roberts white bread
Chutney (your choice)
Parsley
Red pepper
Flour (optional)
How to make it
Fry the onions with some butter in a large, sizzling pan, until golden brown.
Toss the bacon and garlic into the pan. When cooked, sprinkle in the pepper, paprika and cumin, and fry for another minute to awaken the aromas.
Spoon the cooked onion, bacon and garlic onto a plate, and put to one side.
Arrange the livers in the pan, giving each one plenty of space to sizzle in the flavourful fat. Once the livers have browned on one side, flip them over, sprinkle with the salt, onion and garlic powders, then finish frying.
Add the onion, garlic and bacon mix back into the pan, along with the rest of the butter, then fry until it becomes a delicious, caramelised mess.
Scoop all the ingredients into a food processor and blitz. Check the consistency of your paste – if it's a little too stiff, add a splash of chicken broth. Remember, you'll need to spread it on your logs later. Pop the mixture into a container and leave to cool.
Take your bread and remove all the crusts (feel free to eat them). Then, spread one side of each slice with your favourite chutney and roll the slice lengthways.
Arrange your rolled bread on a serving board then spread each one with a generous layer of pâté.
Score the pâté with a fork to make them more log-like, then decorate each one with a small sprig of parsley and a few chunks of red pepper – just like holly and berries. If you're feeling particularly festive, dust them with a little flour.
Or, if you're after a challenge, try crimping three pieces of bread together for a truly legendary log. Trust us, yule love it.
Fruity-tooty cinnamon AND mascarpone igloo
In just 15 simple steps, you can revamp your traditional Christmas pudding with this enchanted winter wonderland of fabulous fruity bread pudding. Serve it with (or without) a dash of your favourite festive tipple.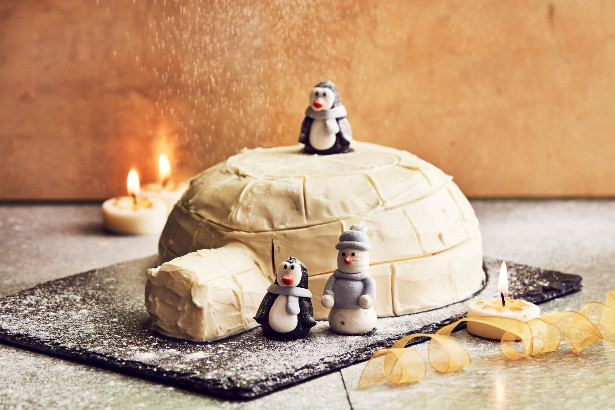 It takes 25 minutes to make it and another 20 minutes to decorate it
Suitable for vegetarians
Serves 6
We recommend using Roberts Thick White
For the igloo
6-7 slices of Roberts thick white bread
500g frozen winter berry mix
80g sugar (to taste)
½ tsp cinnamon
½ tsp powdered ginger
¼ tsp nutmeg
25ml your favourite Christmas liqueur (optional)
For the frosting
250g mascarpone cheese
50g single cream
Icing sugar (to taste)
Water (optional)
How to make it
Choose a pudding basin (or bowl) that measures 5.5 inches across the top and 4 inches high, then line it with cling film.
Get your bread. Chop away the crusts then place a circular slice of goodness at the bottom of your bowl. Carefully line the rest of the container by overlapping your slices and making sure there are no gaps – don't worry if you have some bread left.
In a small pan, defrost the fruit and let some juices ooze out – but don't boil it to a mush. You want to keep everything as plump as possible, so don't worry if some of your berries are still a bit frozen in the middle.
Scatter the spices into the pan, add a glug of your alcohol of choice, and stir.
Pour the spiced fruit mixture through a sieve, catching the yummy juices in a bowl below.
Dismantle your bread-lined bowl, slice by slice, and soak each one in the juice bowl. Then rebuild your bread bowl.
Tip all the fruit into your bowl, level it off, then top it off with a lid made from another chunk of bread cut to size.
Slosh any leftover juices over the top slice – don't worry if the liquid doesn't fully cover the bread.
Tightly fold the cling film over the top of the pudding and put it in the fridge – ideally overnight.
Remove your bowl from the fridge and unpeel the cling film. Grab a large plate – one with enough space to add your igloo entrance. Place it face-down over the exposed side of the pudding. Hold it together with both hands and flip the whole shebang over.
Gently remove the bowl, leaving the igloo on the plate, then peel away the cling film layer.
Whip up the snowy coating by combining mascarpone with single cream in a large bowl, with as much (or as little) icing sugar as your sweet tooth desires. If your frosting feels too thick to spread, add a few drops of water to the mix.
Scoop dollops of your mascarpone frosting onto the outer edges of your pudding, then smear it evenly over the igloo with a small pallet knife. Handy hint: try dipping your knife in a mug of hot water, that'll help your frosting to spread smoothly.
Create the igloo entrance by taking one last slice of crustless bread, covering one side with frosting and rolling. Then, trim it to size, stick it to the igloo and cover with frosting.
If you're feeling particularly crafty, score lines into the frosting with your knife to create the igloo's bricks and decorate with Christmas figurines. Then dust with icing sugar before serving. Brrrilliant.
Full details and more images of the dishes – along with lots more recipe inspiration – can be found at https://www.robertsbakery.co.uk/recipe-inspiration.
3 Cocktails In 3 Minutes
Praline Midnight Martini
Carthy and Black Yorkshire Cream is £11.95 a bottle and available from 31Dover.com:
Carthy & Black Yorkshire Cream Liqueur 50cl | Next Day Delivery | 31DOVER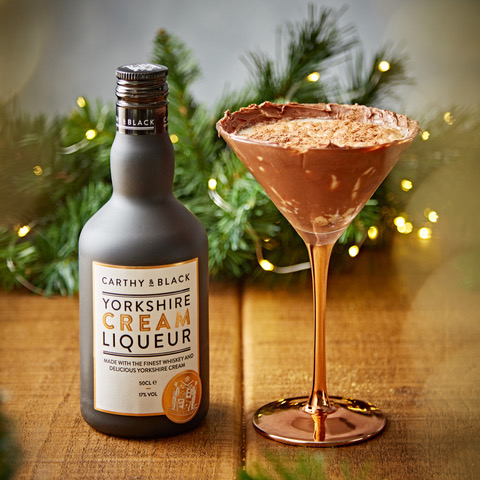 50ml Carthy and Black Yorkshire Cream Liqueur
25ml Frangelico
15ml Hazelnut Syrup
25ml Espresso
– Shake all ingredients with ice and strain into a chilled martini glass rimmed with hazelnut spread. Garnish with crushed hazelnuts and a dusting of cocoa powder
Quality Treat
50ml Carthy and Black Yorkshire Cream Liqueur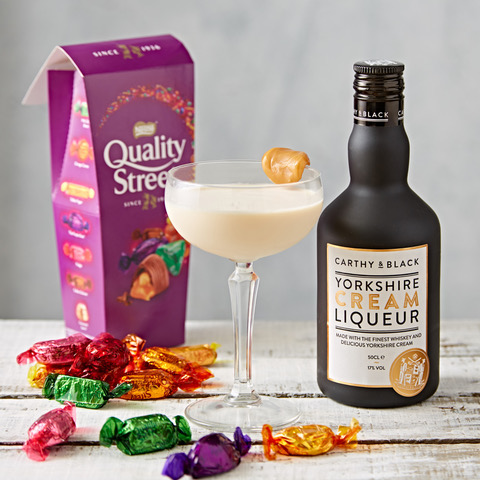 15ml Frangelico
10ml Salted Caramel Sauce
20ml Double Cream
– Shake all ingredients with ice and strain into a coupe glass. Garnish with your favourite Quality Streets!
Butterscotch Kiss
50ml Carthy and Black Yorkshire Cream Liqueur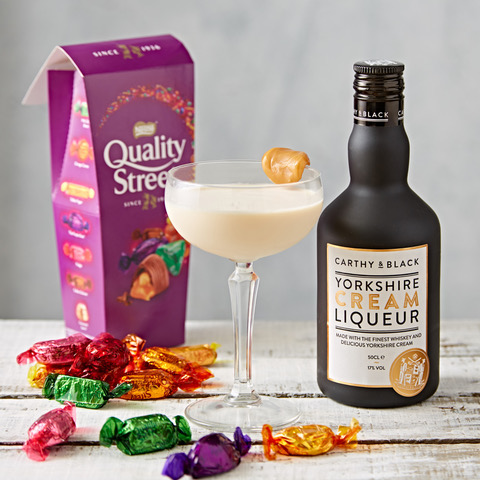 15ml Butterscotch Liqueur
10ml Toffee Sauce
20ml Double Cream
– Shake all ingredients with ice and strain into a coupe glass. Garnish with a twist of orange zest.
Let the festivities begin with Burts Chips
This winter, award-winning premium snack brand, Burts Chips is bringing a taste of Christmas to you with its brand-new Roast Turkey & Stuffing flavour crisps – perfect for any festive celebration!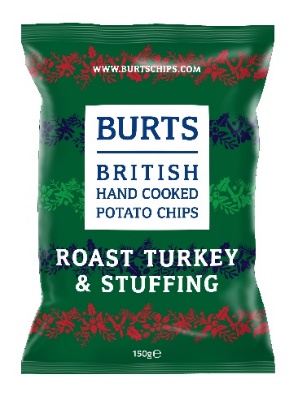 Inspired by the nations favourite Christmas dinner flavours, this limited-edition snack is the perfect pairing for a festive tipple in the pub or for a party with friends this season. Combining premium, thick cut potatoes with the rich and comforting flavour of Roast Turkey & Stuffing, these mouth-watering crisps are a guaranteed crowd pleaser. Packed in a 150g bag, this is the ideal snack for any celebration this Christmas. Whether you're nice enough to share them is up to you!
Like all Burts' snacks, the crisps are hand-cooked in small batches, seasoned with natural flavours and are gluten-free, giving you ultimate piece of mind. All products within the range are free of MSG and artificial ingredients.
Made in Devon by artisans, each eye-catching bag is personalised with the field in which the potatoes were grown, as well as using the finest quality locally sourced Red Tractor Assured Potatoes. The name of the person who cooked them is also back of pack – make sure to check out who cooked yours.
Looking for a bit of Christmas spirit? Reach for Burts Chips Roast Turkey & Stuffing flavour crisps to satisfy your festive snacking fever. Available to buy on burtschips.com and at Aldi stores across the country. Stock up now for your celebration. Trust us, Christmas won't be the same without Burts!
BRAIN FOOD FOR CHRISTMAS
'Study Drugs' – Are they worth it?
(Use 'Rugby10' at checkout on www.brainzyme.com for 10% off)
TWITTER | FACEBOOK | PINTEREST | INSTAGRAM | YOUTUBE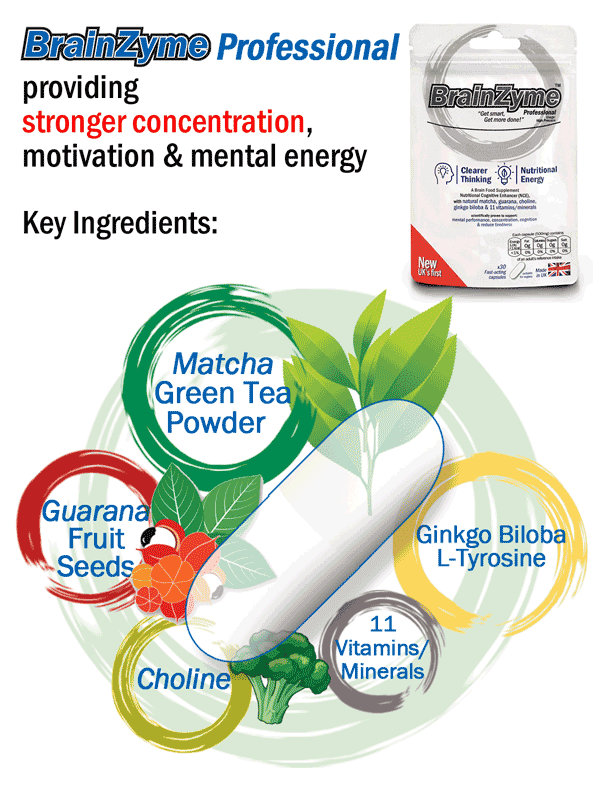 The topic of study drugs has been on the lips of every student, academic and young professional since their meteoric rise to the mainstream several years ago. ​Some scientists say that they're safe and should be sold in Boots​, whereas some say ​they are a risk to health.
The fact of the matter is, there's a lot of ​common misconceptions​ about study drugs, such as Modafinil, so I will share with you my experience so by the end of this article, you will know whether or not study drugs are for you.
As anyone who has taken them can attest, modafinil is a serious drug and should be taken as such.
Originally developed as a eurogenic, a wakefulness-promoting agent, modafinil has been medicinally used to combat narcolepsy. This is what makes modafinil so popular as a study drug – it keeps you awake, and it does it well.
No one will argue that modafinil is King at keeping you awake, if anything it's too good as more often or not prolonged use of modafinil will lead to insomnia. It has been the saving grace of thousands of students who left their assignments too late.
However, is it worth it?
When I first took modafinil, almost 3 years ago now, I thought the answer to that question was a definite yes. I had left an essay too late and only had one night to write all 2500 words. My friend in my block had previously done a year at Oxford and said that everybody there takes study drugs. She offered me 100mg of modafinil and I jumped at the chance.
If you remember the scene from Limitless when Bradley Cooper takes NZT-48 for the first time, it kind of feels like that. You don't feel tired anymore, and the annoying little voice in your head that usually draws yourself to distractions quietens down and all that matters in the world is the work you have in front of you.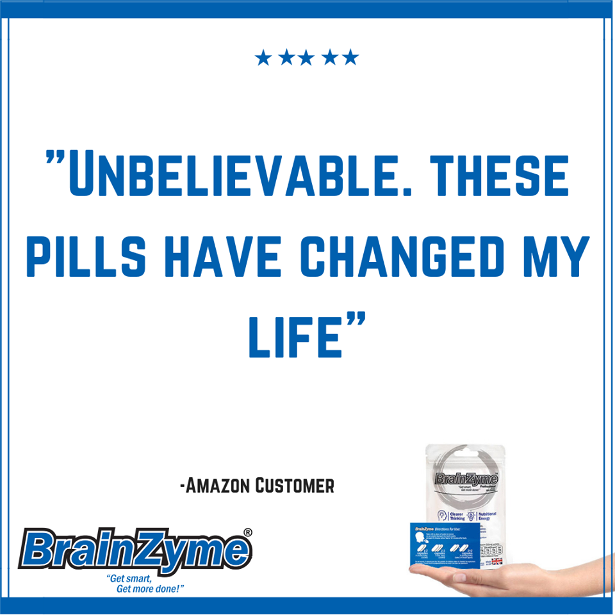 There is no denying it – if you need to pull an all-nighter, modafinil will do the job no problem, and after the first time I took it, I was surprised not to experience the side-effects that people told me about.
However, as the academic year continued, I started taking modafinil more and more. At first, just for essays, and then for seminars, then lectures and then every working day. Let me tell you this, dependence comes hard and it's unforgiving. It gets to the point where it feels impossible to do work unless you've had some magic modafinil.
Not to mention that, but the more I took it the more side-effects I started experiencing. The first one I remember was restlessness. My brain was so wired and awake that I had to be
continuously tapping, humming or otherwise moving. This not only distracted me, and judging from the looks from my library neighbours, I was distracting them too.
It started with the restlessness but soon moved to anxiety, jitters and worse of all insomnia. At the height of my use (I was probably taking 300-400mg a day) I was only getting around 4 hours sleep a night if I was lucky. That's when the real problems kicked in. I stopped socialising with friends, stopped going to Rugby training, fell out with my flatmates and girlfriend and was overall not having a good time. To top it off, my grades started slipping back down.
It turns out the substance I was taking to help me get higher grades actually made my grades worse.
It's not fair to paint all 'study drugs', or nootropics, with the same brush. A good rule of thumb is only to take pharmaceuticals if you have been prescribed them by your doctor. For everyone else, there are alternatives out there which are much safer, cheaper and more effective in the long-term.
These alternative are mainly natural. Herbals such as Panax Ginseng and Gingko Biloba have been proven to have a positive effect on cognitive function. You can also get naturally-occurring Amino Acids, such as L-Tyrosine, the precursor to Dopamine, which will have a similar effect on your brain as modafinil.
If you are looking for a safe, natural and legal alternative to modafinil or another study drug, why not try ​BrainZyme® Professional​. BrainZyme® is scientifically-proven to support concentration, mental performance and the reduction of tiredness in under an hour.
You can get 10% off your order by using the code 'Rugby10' at checkout.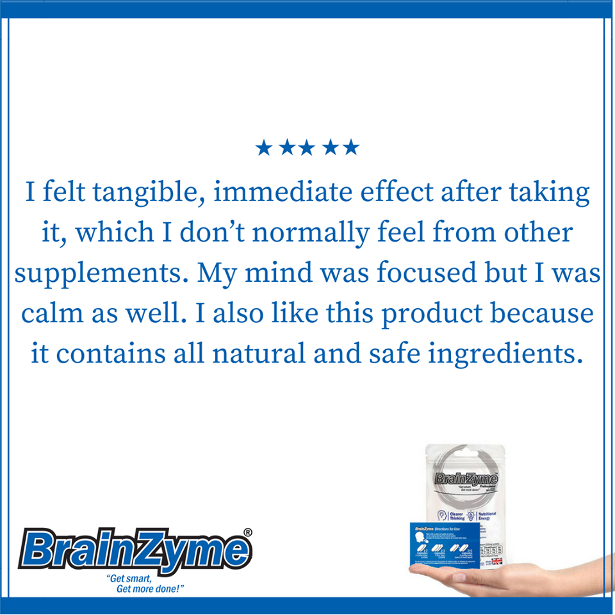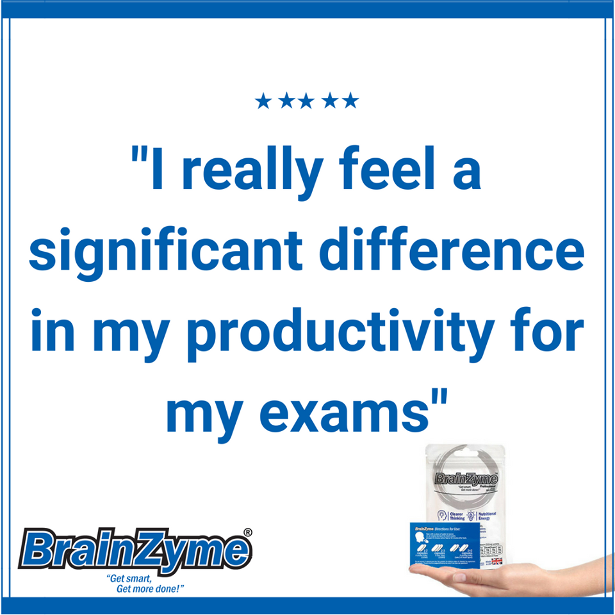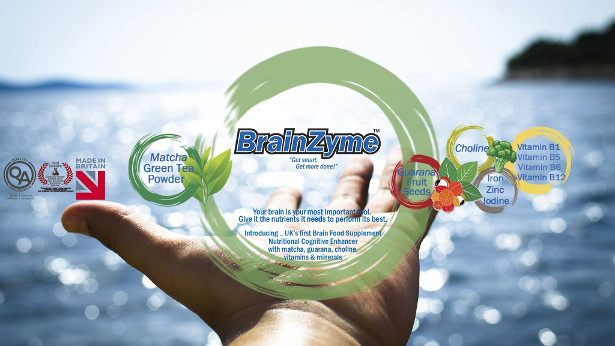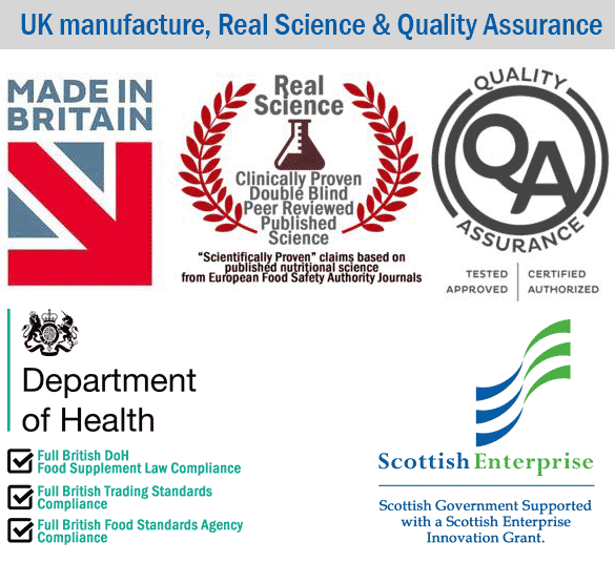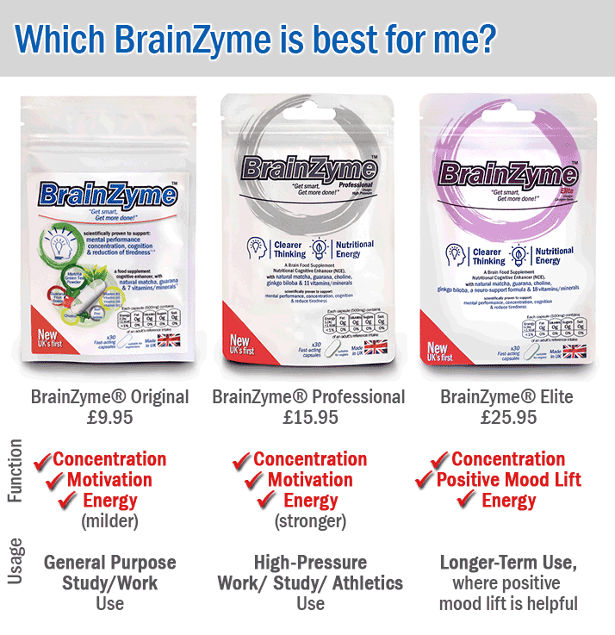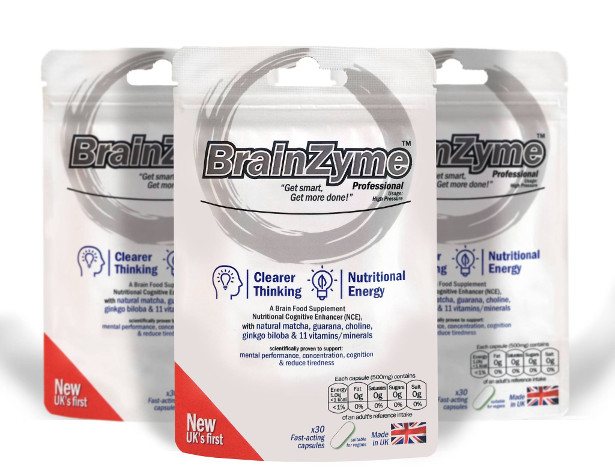 CHRISTMAS TRADITIONS CANCELLED
OVER CRIME FEARS
https://uk.protectyourbubble.com/home


More than 40% of the population will forgo festive traditions for fear of being burgled
One in six (16%) won't hang Christmas lights and many won't answer door to carollers
Nearly two-thirds of the UK (60.2%) will also step up home security over the festive period
London, December 17 2018 – Millions of Brits will forgo festive traditions like answering the door to carollers or hanging Christmas lights for fear of being burgled, a report from gadget insurance provider Protect Your Bubble has revealed.
More than 40% of the population say that they've done away with a number of Christmas traditions for fear of advertising the possibility that expensive presents could be found inside their home to opportunistic criminals.[1]
It comes after burglaries, thefts and robberies surged by more than 20% over the Christmas fortnight in 2017.[2]
Protect Your Bubble's nationwide poll found that one in six (16.2%) will no longer put Christmas presents underneath the tree, while 13.4% confirmed they will not be answering the door to carollers.
More than a tenth of the population will also hide their tree from street view and 7.6% will not hang Christmas lights.
A further 8.6% aid they are less likely to order Christmas presents to their home, suggesting they fear burglars might be scoping out their neighbourhood to establish the homes to which a large volume of goods are being delivered.
Nearly two-thirds of the country will also be stepping up home security measures over the festive period.
Of those who are taking extra measures this year, 60.9% plan to leave the lights on while they are away from home, 44.7% will close the curtains when they head out and 32.9% will activate their burglar alarms more frequently.
The data also revealed that nearly half (45.7%) of Brits will spend at least £200 on gadgets alone this Christmas and that 43.8% of security-conscious Britons will hide tech and other expensive items within their homes
A further quarter (25%) will even install Wi-Fi cameras to keep an eye on their property.
Edinburgh topped the list of the most security-conscious cities, with 40% of residents confirming they will be stepping up their home security this Christmas. The poll also revealed 45% of Birmingham's population were worried about being mugged while Christmas shopping.
James Brown, director of gadget insurance provider Protect Your Bubble ​comments:
"Christmas is a time of spreading cheer but this data proves, sadly, that many will be shying away from the festive spirit this year.
"With burglary on the rise,[3] it's hardly surprising to see people remaining cautious when it comes to giving opportunistic thieves any indication that they may have expensive belongings in their homes.
"The vast majority of Britain will not fall victim to burglary over the festive period — however, those in high-crime areas can at least gain peace of mind by insuring their most expensive items."
Victory (in the kitchen) will be yours, this Christmas!
If you're already panicking about preparing the perfect meal, then this apron from Imperial War Museums shop is a must-have to channel positive thinking!
And of course, remember that 'While There Is Tea, There is Hope.'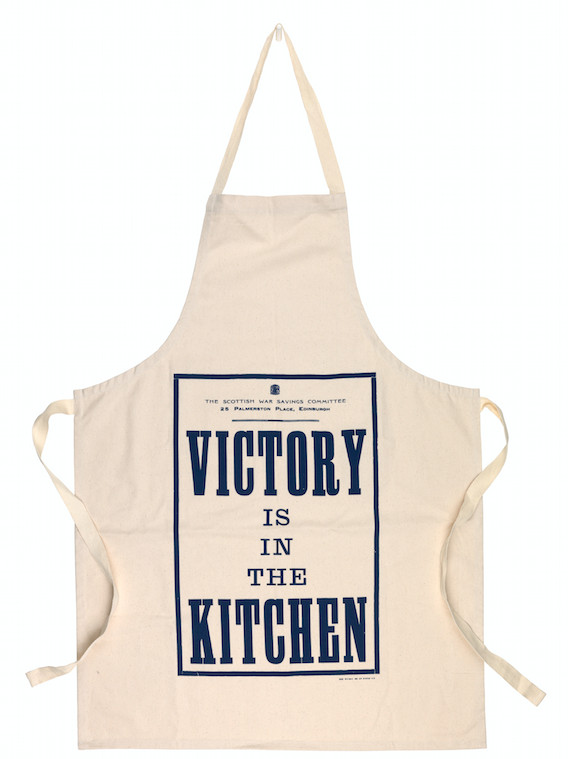 Imperial War Museums shop wishes you a very Merry Christmas!
Victory is in the Kitchen £15 Imperial War Museums shop
www.iwmshop.org.uk
While There Is Tea There Is Hope Enamel Mug £9 Imperial War Museums shop
www.iwmshop.org.uk


Glen Moray Malt Whisky launches Edinburgh Rugby Single Cask Private Edition Whisky
Endorsing the strong relationship between Glen Moray Single Malt Whisky and Edinburgh Rugby, Glen Moray is releasing the exclusive Edinburgh Rugby Single Cask Private Edition Whisky in time for Christmas.
Edinburgh Rugby teammates John Barclay, Scotland Rugby Captain and Damien Hoyland, visited the Glen Moray Distillery in Elgin, Speyside and hand-picked the casks that were used to produce the limited edition run of 312 individually numbered bottles. Glen Moray will be contributing 100% of the profits of the sale of the limited edition bottles to the rugby charity, Hearts and Balls.
Bottled from 2004 non-chill filtered Chardonnay Cask finish single malt, the whisky is 52.8% AbV and is a fitting example of how double maturation can bring out the best of both the wine and the whisky flavours.

Graham Coull, Glen Moray Master Distiller says: "As you would expect from two talented and dedicated rugby players, John and Damien threw themselves wholeheartedly into the cask selection process. It was never going to be easy for a Flanker and a Winger to agree on anything but we persevered, and after several attempts, we agreed on a wonderful 2004 Glen Moray finished in a Chardonnay wine cask."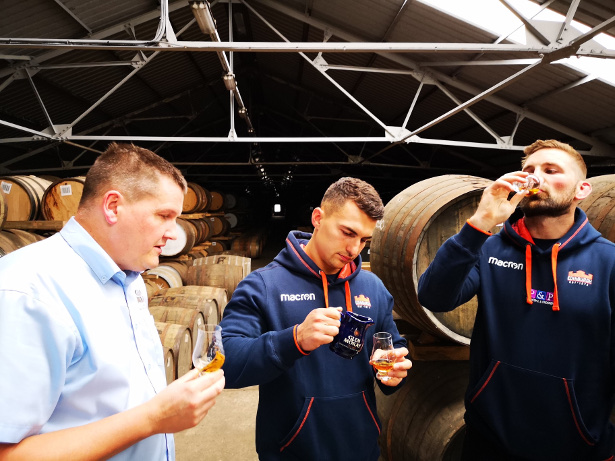 Pictured sampling a dram is (L-R): Master Distiller, Graham Coull, Damien Hoyland and Scotland Rugby Captain, John Barclay
The Hearts & Balls Charitable Trust is a Scottish charity which exists to support rugby players and their families in the aftermath of injury on the field. Glen Moray has chosen Hearts & Balls, as the work the charity does with players who have been injured through rugby is life changing and helps to ensure players retain a love for the game.
Edinburgh Rugby's Head of Commercial, Ben Slater says about the collaboration: "Rugby and whisky have had a long and fruitful association and as such we are very excited about this new Edinburgh Rugby whisky from Glen Moray. It is fantastic to see Glen Moray working to support Hearts & Balls, one of our official charity partners and we are fully behind this new venture. I am sure our fans will support this very worthy cause."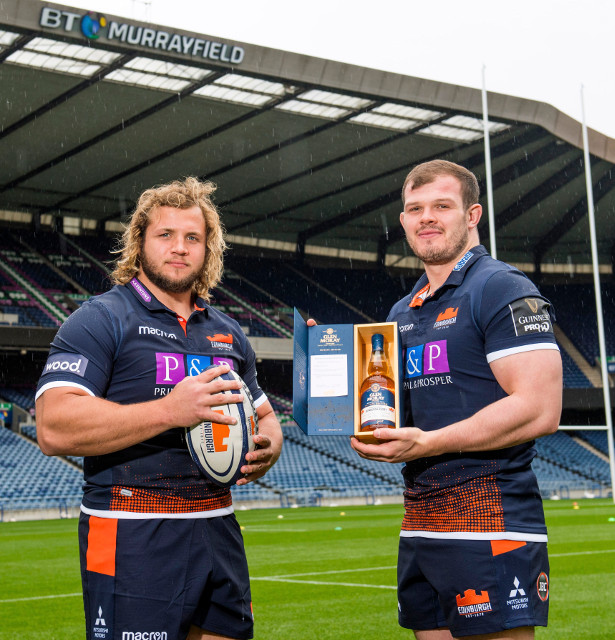 Pictured (L-R): Pierre Schoeman and Cameron Fenton
Tasting Notes:
Colour: Beautiful warm gold
Nose: Sweet vanilla, charred oak and tropical fruit notes
Taste: Caramelised fruit flavours infused with toasted spice give the whisky a delicious, distinctive flavour. The finish of sweetness and spice fade away leaving a memory of toasted oak.
RRP: £100. ABV: 52.8% for a 70cl bottle. Available from: Glen Moray Distillery www.glenmoray.com
T: 01343 550 900
Instagram: @Glen_Moray_Whisky
Twitter: @GlenMorayDist
Facebook: Glen Moray Distillery
GEARING UP TO DELIVER CHRISTMAS DINNER – FESTIVE SEASON SEES SURGE IN SPUD DEMAND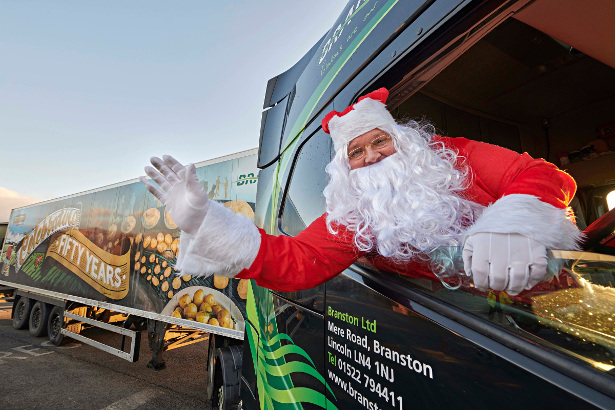 National potato supplier expected to distribute more than 1 million packs of fresh potatoes on its peak-packing day (18 December)
Production up 160% to meet consumer demand for spuds
MORE than 3.8 million packs of fresh potatoes will be processed and distributed by national potato supplier Branston in the week leading up to Christmas Day.
18 December, expected to be the company's peak packing day, will see more than 1 million packs of Maris Piper, King Edward and White potatoes leave its three sites in just 24 hours.
Teams will be working around-the-clock to meet the demand for fresh potatoes as well as a selection of ready prepared roast potato products that just go straight into the oven.
"We gear up for the Christmas orders months in advance, to make sure that we have plenty of fresh potatoes and the people to help us pack and distribute them," said Sharon Affleck, sales & marketing director.
"Christmas is the one day of the year when most people get to enjoy a roast dinner, and crispy, fluffy roast potatoes are an essential element. Whether it's traditional King Edward or a more versatile Maris Piper or other type of White potato, roast potatoes are one of the best-loved parts of the festive meal.
"As we approach the big day the number of lorry-loads making their way to retailers in order to meet the demand for our fresh and prepared potatoes almost quadruples.
"On 18 December – our peak packing day – we're anticipating the need for more than 4,000 staff hours, which is around a 50% increase in 'man-power' compared to an average week day in the year. We're also expecting to see more than 120 lorry loads leave our sites in Lincoln, Scotland and South West."
In retailers last year, 12.5m packs of King Edward, Maris Piper and White potatoes were bought in the week before Christmas. 46% of these were bought on the Friday and Saturday before Christmas Eve.
As well as packs of fresh potatoes, demand for prepared products – especially ready to roast potatoes – are also set to rise, with 100,000 packs expected to be produced at Branston's award winning prepared foods facility in Lincoln during the run up to Christmas.
Peak packing day for the factory's prepared products is 19 December, with orders expected to be ten times higher than the average working day.
For Christmas recipe inspiration visit www.seasonalspuds.com
Victorian gin-making era, with a style of bold juniper & hints of liquorice.
It has been created by Charles Maxwell of Thames Distillers, an 8th generation distiller, and The Bloomsbury Club – a group of gin lovers & drinks industry professionals.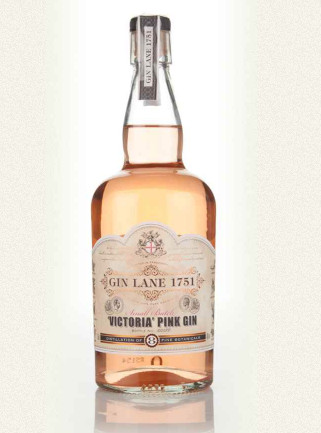 Gin Lane 1751 "Victoria" Pink is a small batch gin, and the only authentically-made pink gin on the market. It is infused with naturally blended spiced bitters and can be served neat and well-chilled as the simplest of cocktails or as a chic alternative to a Gin & Tonic.
Victorian Pink Punch Inspired by the Victorians' love of shared, warming punches 400ml Gin Lane 1751 "Victoria" Pink Gin 200ml Ruby Port 800ml Apple Juice 300ml Pomegranate Juice 200ml Spiced cordial 50ml lemon juice Orange & Lemon peel; 20 cloves; 10 green cardamom Garnish: dehydrated lemon wheels, star anise
Serve: in a large sharing bowl; ladle into tumblers Place everything in a large, heavy bottomed saucepan. Heat until warm, but do not boil. Keep on a low heat for 20 minutes. Remove citrus skins and then garnish individual serves with dehydrated lemon wheel and star anise. Spiced 1751 Negroni A Negroni is the gin lovers' cocktail of choice 25ml Gin Lane 1751 "Victoria" Pink 25ml Lillet Rouge 25ml Luxardo Bitter Bianco 10ml Spiced berry cordial Stir ingredients in a shake and pour into a rock glass over large cubed ice.
Garnish: redcurrant sitting on the rim, dusted with icing sugar Winter Garden Fizz 20ml Gin Lane 1751 "Victoria" Pink Gin 15ml Fig liqueur2 dashes of cherry bitter Squeeze of lemon wedge Sparkling wine (Prosecco, Champagne) Pour the gin, liqueur and bitter into a flute. Add the squeeze of lemon and top with sparkling wine. Garnish: a fig quarter skewered on a cocktail stick
RRSP: £19.99 Stockists: Aldi | Co-op | Selfridges | Amazon| Masters of Malt | The Drink Shop Social media: twitter @ginlane1751 | www.ginlane1751.com
White Walker by Johnnie Walker
Available on Amazon, £33.83

Just in time for Christmas and the final season of the critically-acclaimed HBO series Game of Thrones, Johnnie Walker is proud to introduce White Walker by Johnnie Walker.
This unique, new limited-edition whisky was inspired by the most enigmatic and feared characters on the show – the White Walkers. Known by their icy blue eyes and led by the Night King, the undead army of White Walkers have emerged from the Frozen North bringing with them the chill of winter.
At the heart of this innovative blend are single malts from Cardhu and Clynelish – one of Scotland's most northern distilleries.
This limited release is best served directly from the freezer and features pack technology that surprises with an "icy reveal" when the bottle is chilled.
Goose Island's Bourbon County Stout
With a track record of commanding round-the-block queues in its home city of Chicago and selling out in the UK in minutes, it's a unique gift for the hard to buy or the drinks connoisseur. The premium stout is aged in Heaven Hill bourbon barrels and boasts a depth of flavour in each sip with notes of cocoa, vanilla, caramel, almond and cherry – and it's back in the UK in time for Christmas.
2018 Bourbon County Brand Stout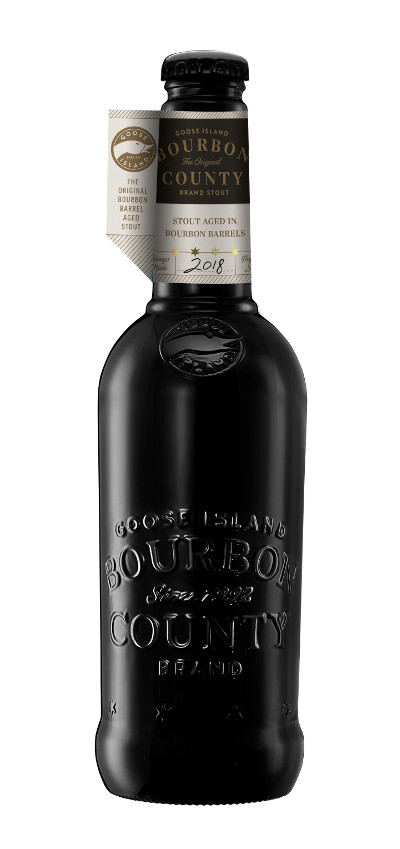 ABV: 15.2%
RRP: £20
Available at: Beerhawk.co.uk

Jameson Irish Whiskey has two new mates for the guy in your life to celebrate with this festive season and, these aren't any ordinary mates, these are Jameson Stout and IPA Edition Caskmates.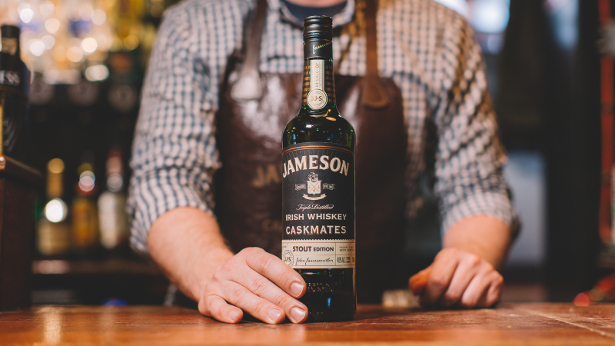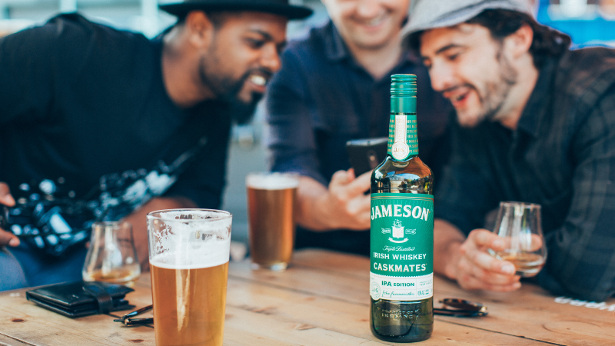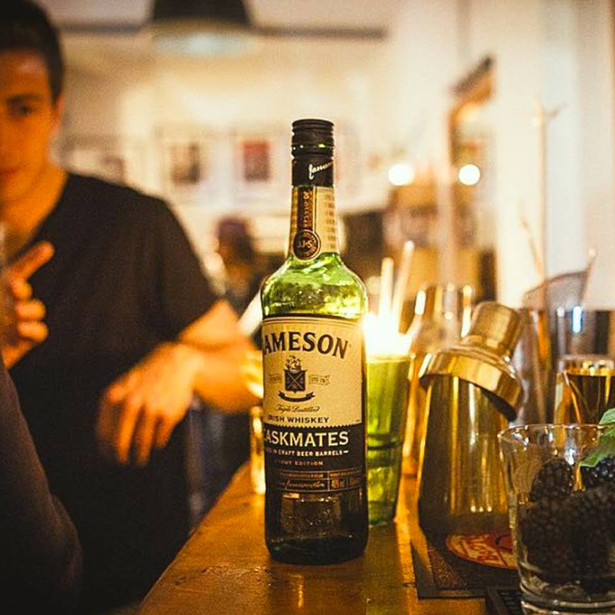 INSTAGRAM | FACEBOOK | TWITTER | YOUTUBE
Whiskey and beer are no strangers behind the bar, but they have now been brought together to create a gift worth giving, the Jameson Caskmates range: triple distilled Irish whiskey finished in craft beer-seasoned barrels.
So it's time to upgrade 'beers with the boys' this Christmas, as this whiskey is perfectly paired with a craft beer (and a premier league football game).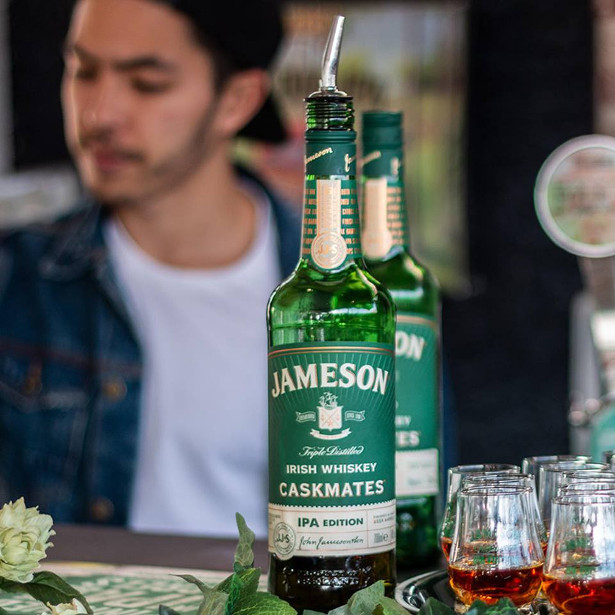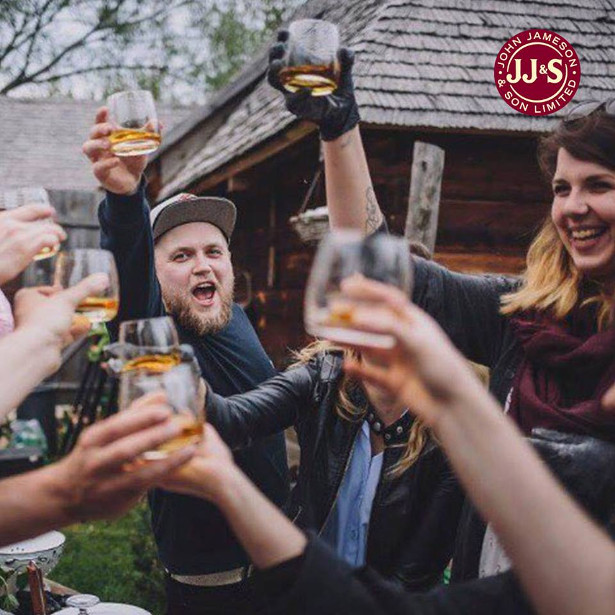 JAMESON CASKMATES STOUT EDITION Jameson Caskmates is a whiskey born out of collaboration: two passions coming together to create something greater than the sum of their casks. It all started in the best of places, at the bar, with a chance encounter… A swapping of whiskey and beer barrels soon after resulted in Jameson Caskmates Stout Edition: Jameson whiskey finished in craft stout-seasoned barrels from a local brewery.
This special edition whiskey accentuates the trademark of smoothness of Jameson with additional rich flavours of chocolate, coffee and butterscotch from the stout-beer cask finish. Perfect to drink neat, on the rocks, or paired with your favourite stout.
Bottled at 40% ABV, Jameson Caskmates Stout Edition is available from Sainsbury's, Tesco, ASDA, Waitrose and Amazon. RRP is £27.
JAMESON CASKMATES IPA EDITION Jameson Caskmates IPA Edition is the next chapter of this story, since swapping stout beer barrels to create the Jameson Caskmates Stout Edition, it was discovered that a zesty IPA was the perfect new beer mate.
Finished in craft IPA-seasoned barrels, Caskmates IPA Edition is a smooth whiskey, but rubbing shoulders with IPA has introduced light hints of hops, zesty citrus and fresh floral notes. Enjoy neat, on the rocks, or paired with an IPA or Hoppy pale ale – first take a sip of your whiskey and then a sip of your IPA beer. Jameson Caskmates is all about the best of both worlds.
Bottled at 40% ABV, Jameson Caskmates IPA Edition is available from Morrisons, Tesco, ASDA and Amazon. RRP is £27.
For more information about Jameson Caskmates, please visit www.jamesonwhiskey.com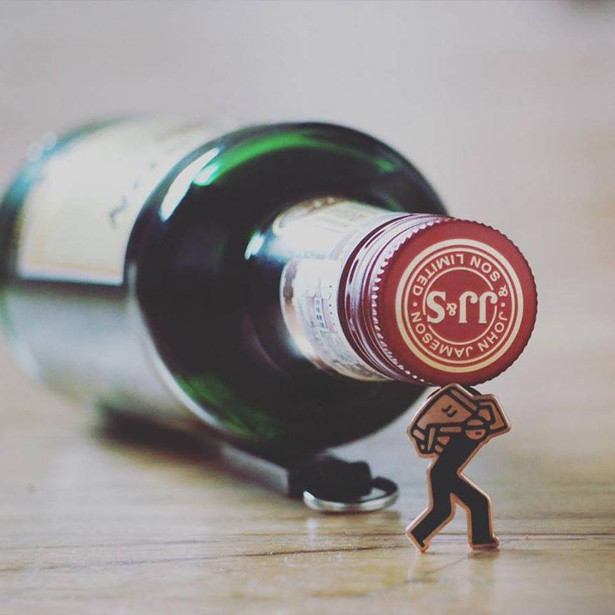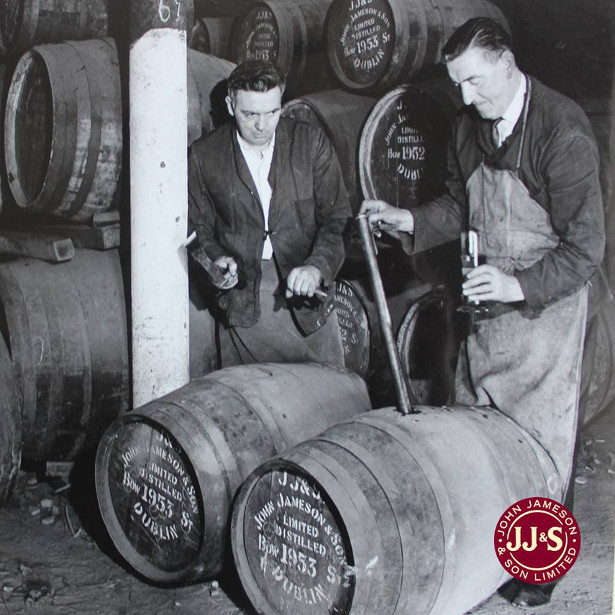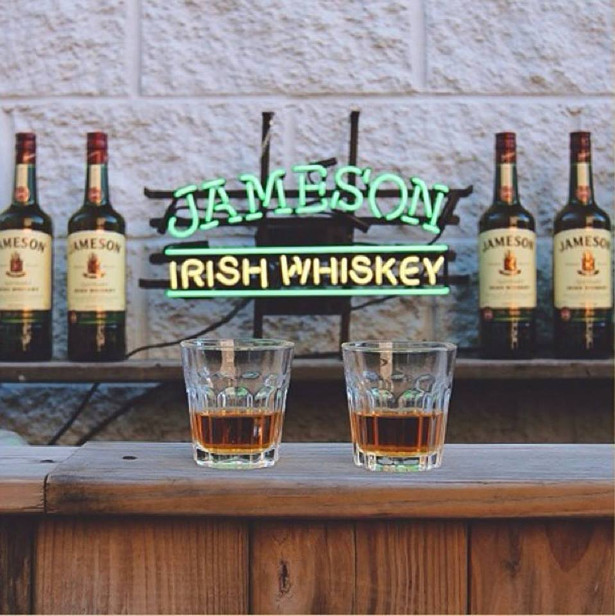 The versatile Trivento portfolio makes the perfect gift for the wine lover and pairs well with a variety of festive dishes.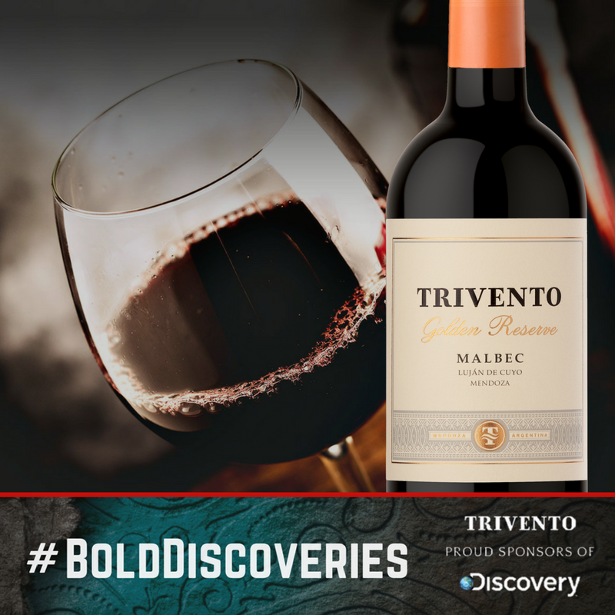 FACEBOOK | TWITTER | INSTAGRAM | TRIPADVISOR | YOUTUBE
The festive season is fast approaching, but with Trivento Malbec you'll have Christmas all wrapped up. With juicy fruit and silky tannins, the versatile Trivento portfolio makes the perfect gift for the wine lover and pairs well with a variety of festive dishes for seasonal dinners and parties.
Trivento, meaning "three winds", is the UK's best-selling Argentinean wine brand. Ranging in flavour as well as price, Trivento offers three varieties of Malbec, suitable for every palate this Christmas.
TRIVENTO RESERVE MALBEC (13% ABV) Recently receiving 91 points from Decanter and a 'Highly Recommended' award, Trivento Reserve Malbec embodies elegant notes of plum, raspberry and vanilla from the six months ageing in French oak barrels. Well balanced with soft tannins and a velvety finish, Trivento Reserve Malbec is the perfect pairing for your centrepiece turkey or game meats, making it a gift worth giving this Christmas. RRP £8.

TRIVENTO PRIVATE RESERVE MALBEC (14% ABV) Vivid red in colour with violet tints, Trivento Private Reserve Malbec boasts intense fruity aromas with notes of cherry, raspberry, plum marmalade and subtle spice. Freshness on the nose combined with a lively oak-aged elegance means this wine is perfect paired with beef, lamb and poultry or a bold blue cheese, making it a wintry roast dinner essential. RRP £10.

TRIVENTO GOLDEN RESERVE MALBEC (14.5% ABV) In this fruity and complex alternative, hand-selected grapes are transformed into a concentrated garnet-red wine whose lively red fruit aromas and silky tannins make way for a flood of flavour. The aromatic profile expresses both sweetness and gentleness of red and black fruits, with light touches of marmalade. On the palate this Malbec has concentrated red fruit, with vibrant tannins and a long and smooth finish, perfect when served with a show-stopping beef wellington. RRP £16.

Trivento wines are available to buy in a variety of supermarkets including Tesco, Morrisons, Sainsburys, ASDA, Ocado as well as independent retailers.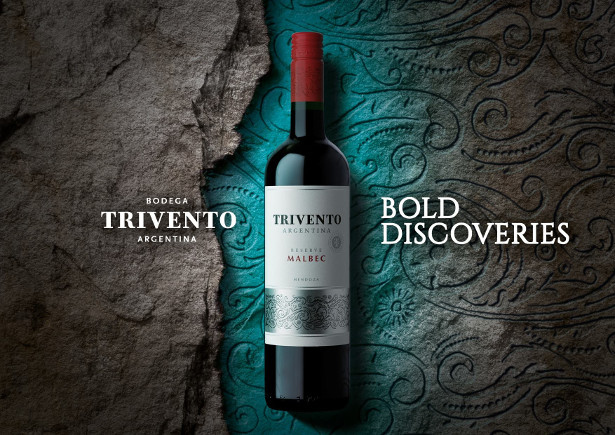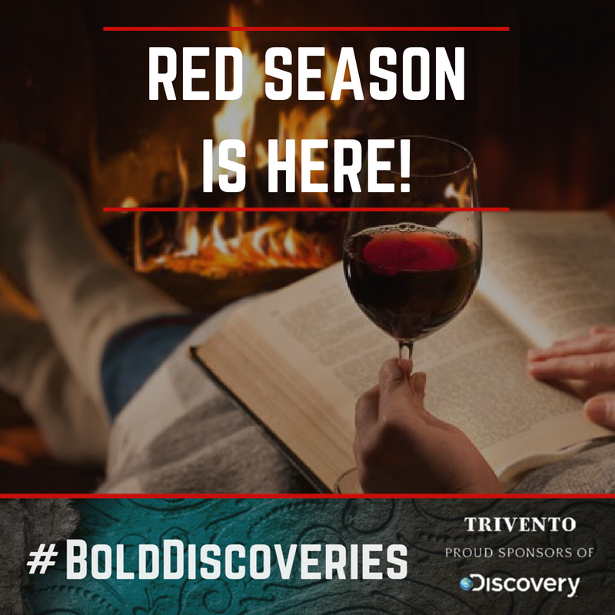 According to researchers at Princeton (https://www.kyolic.com/be-careful-with-those-sweets-this-halloween/), sugar is just as addictive as drugs and alcohol and can even lead to withdrawal.
Check out Dr. Jim LaValle, Clinical Pharmacist and Board Certified Clinical Nutritionist!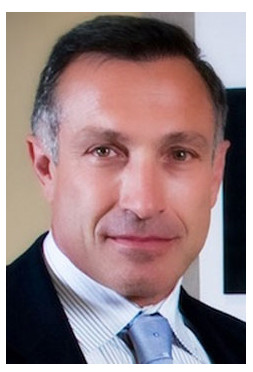 Currently, we're in the middle of holiday season- the time of year where sugar intake is at its peak;
The risks associated with sugar-rich diets;
Blood sugar spikes
Weight gain
Immune system weakens
Studies show increased sugar triggers depending and withdrawal
etc
How to decrease sugar intake without withdrawal;
Unsuspecting foods high in sugar- which foods to look out for;
How to keep your blood sugar levels stable to avoid disease and other risks.

The Speyburn 15 year old… matured for over a decade in American oak and Spanish oak casks.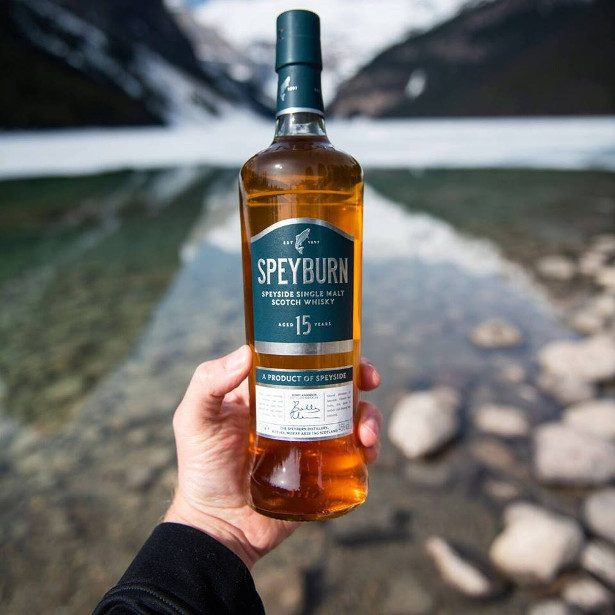 The Speyburn 15 year old is crafted using the rich, natural elements of Speyside, this unique expression has matured for over a decade in American oak and Spanish oak casks. Amber (with golden highlights) in colour, this liquid has the aroma of dark chocolate, vanilla, orange, raisins and spice. The taste is full-bodied, with notes of citrus fruits and a creamy, warm and long-lasting finish.
Stockists: www.thewhiskeyexchange.com
RRP: £58.95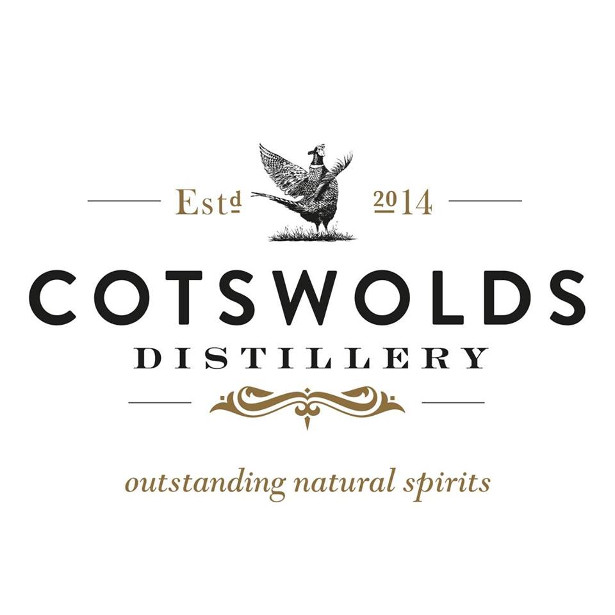 COTSWOLDS Distillery… Dry Gin & Single Malt Whisky… Gifts That Never Fail. www.cotswoldsdistillery.com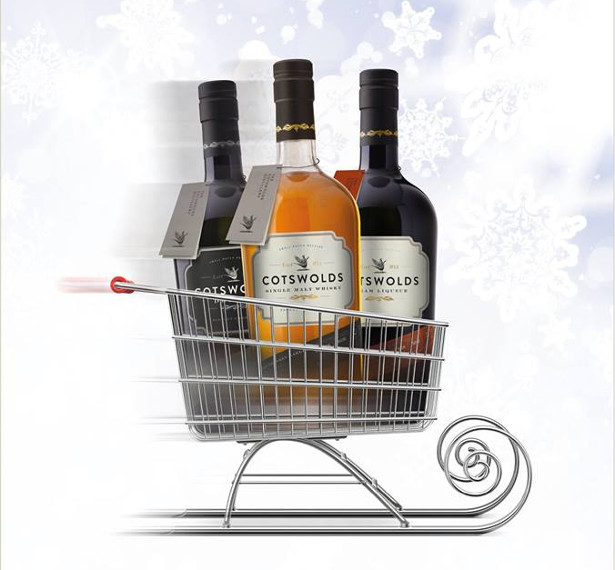 FACEBOOK | TWITTER | INSTAGRAM | TRIPADVISOR
Cotswolds Dry Gin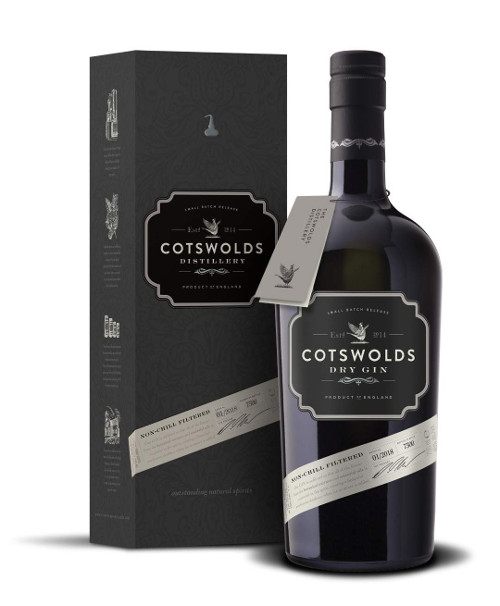 Dry Gin: Cotswolds Dry Gin has a delectable blend of nine carefully-considered botanicals, creating a rich and aromatic spirit with fresh notes of grapefruit and earthy coriander, backed up by piney juniper. The highest quality botanicals are added, including local Cotswolds lavender as well as pink grapefruit and lime zest, all hand-peeled at the distillery. It contains 10 times the volume of botanicals than the average London dry gin. Unlike many other gins, Cotswold Dry Gin maintains purity of spirit as it is never produced from concentrate, ensuring the spirit you drink is the same spirit distilled in the beautiful copper pot stills.
Stockist: www.amazon.co.uk
RRP: £34.95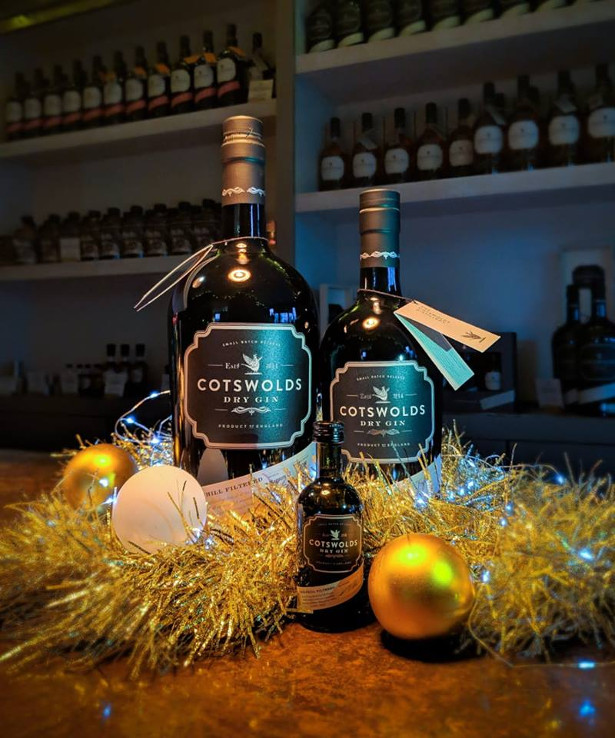 The Cotswolds Distillery Single Malt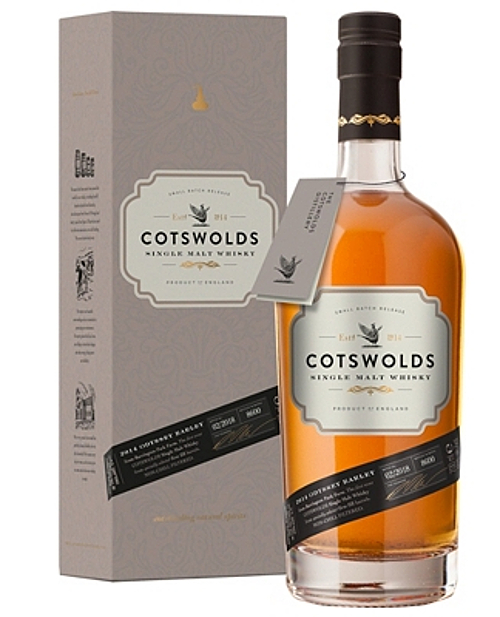 The Cotswolds Distillery Single Malt is the first ever whisky to be created in the Cotswolds 'Area of Outstanding Natural Beauty' and is created using only Cotswolds-grown barley. The inaugural release, launched late 2017, is rich and fruity in style and has been matured in a combination of first-fill ex-Bourbon barrels and specially shaved, toasted and re-charred red wine casks. The young expression bursts with notes of honey and butterscotch, layered with light fruits (peaches, apricots) and a hint of marzipan. To taste, the whisky is rich with malt, oils and dark sugar. Spice and caramelised bitter orange lead into a long, resinous finish with dark red fruits and a hint of treacle.
Stockists: www.waitrosecellar.com
RRP: £45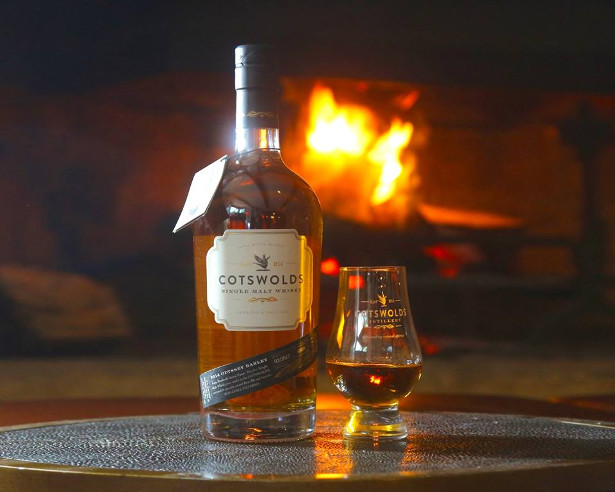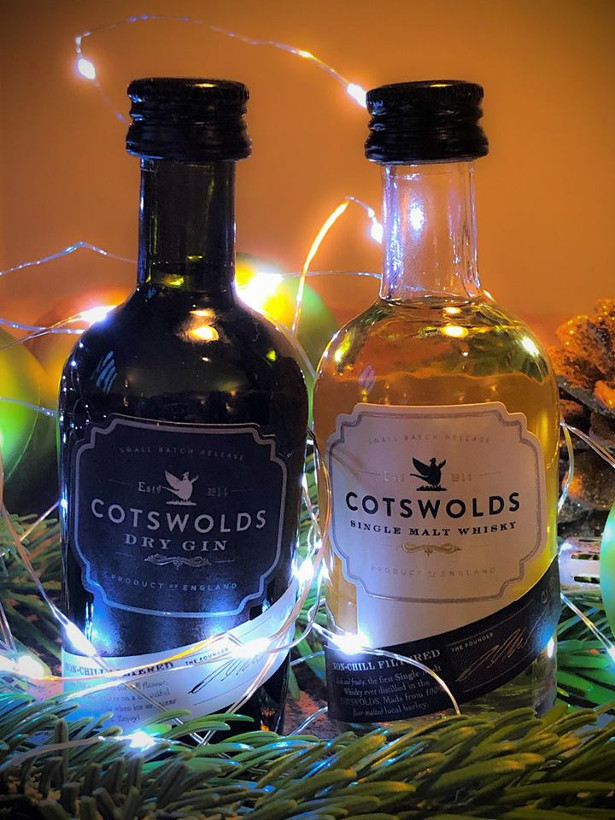 Rejuvenated manufacture health supplements to make looking & feeling great just that little bit easier. High performance products packed with 100% natural

Gooey Soft Ginger Biscuits
This is where Kee-moh Snacks will help you because we have what you need.
Featured on Struggling to eat during chemo? We have what you need.
www.kee-mohsnacks.com.au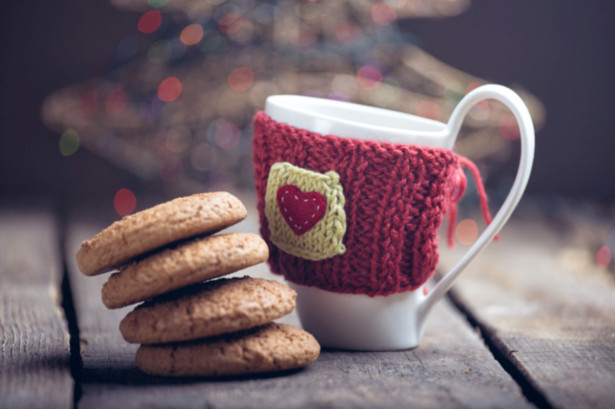 When we say soft, we mean soft! These are ginger biscuits like you have never had before. You will want to make a cuppa every hour just so you can have one or two of these.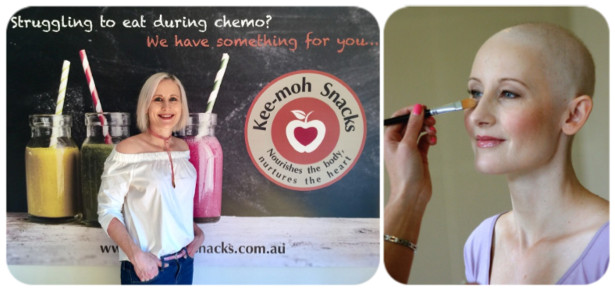 Makes: 24 biscuits Preparation & cooking time: 25 min
Ingredients
2 teaspoons ground ginger
1 teaspoon baking soda
3/4 teaspoon ground cinnamon
1/2 teaspoon ground cloves
3/4 cup butter, softened
1 cup coconut sugar
1 egg
1 tablespoon water
1/4 cup molasses
Method Preheat oven to 175º C. Sift flour, ginger, baking soda, cinnamon, and cloves together into a bowl.
In a large bowl, cream together butter and 1 cup of coconut sugar until light and fluffy. Beat in the egg. Stir in the water and molasses. Gradually stir the sifted ingredients into the molasses mixture.
Shape dough into walnut sized balls. Place them 5cm apart onto a baking tray lined with baking paper, and flatten slightly.
Bake for 8-10 minutes in the preheated oven. Allow cookies to cool on baking sheet for 5 minutes before moving them to a wire rack. Cool completely. Store in an airtight container. They will remain soft and fluffy to eat. Gooey Soft Ginger Biscuits 2 1/4 cups plain flour
Jaisalmer Indian Craft Gin: a new gin for this Christmas!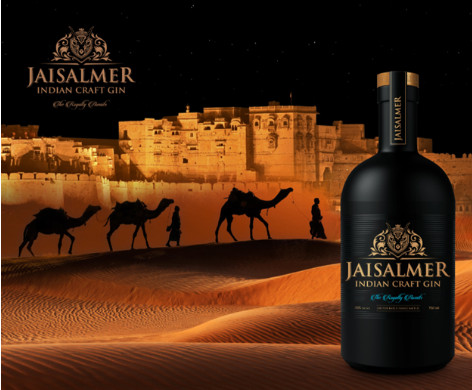 Launched in the UK a few weeks ago Jaisalmer Indian Craft Gin is an excellent last-minute Christmas Gift and addition to the Christmas drinks cabinet.
Triple-distilled and handcrafted in the foothills of the Himalayas at one of India's oldest distilleries, Jaisalmer Indian Craft Gin encapsulates the rich heritage of the Indian City of Jaisalmer, with a recipe that combines the ancient knowledge of herbs and spices, vibrant juniper berries and hand-picked botanicals from all four corners of India.
A deliciously easy cocktail to make is Jaisalmer Golden Fort:
Pour 50ml Jaisalmer Indian Craft Gin over cubed ice, add 15ml lime juice, 10ml cinnamon syrup and 50ml of cloudy apple juice. Garnish with an apple fan of three slices and optional grated nutmeg on top.
A festive cocktail is the Jaisalmer Peppertini:
Pour 50ml Jaisalmer Indian Craft Gin, 20ml pink peppercorn syrup, 20ml fresh lemon juice and 40ml pink grapefruit juice into a shaker. Shake and double strain into a pre-chilled coupe glass.
(To make peppercorn syrup add crushed pink peppercorns to a simple Monin sugar syrup to infuse).
RRP: £35.45 for a 70cl bottle. ABV: 43% available from thewhiskyexchange.com
https://www.thewhiskyexchange.com/search?q=Jaisalmer+Indian+Craft+Gin
Oh Run All Ye Faithful: How much exercise you need to burn off Christmas calories
STOP! Before you guzzle that extra piece of Christmas cake, see just what it will take to burn off Britain's favourite festive feast.

Everyone likes to indulge on December 25, whether it's shovelling down an entire box of Celebrations or pinching seconds of those perfectly crispy roast potatoes.
With the average family member consuming a colossal 5,250 calories on the big day – three times the recommended daily allowance – including Christmas dinner, alcohol and snacks, that's a whole lot of exercise needed to burn it off.
One snack-sized slice of M&S Christmas cake racks up a staggering 216 calories, the equivalent of 40 minutes' high-energy dancing or 52 minutes of snowball fighting for a person weighing in at 10 stone.
Christmas Day calories include three slices of turkey (90 cals), four roast potatoes (600 cals) and six pigs in blankets alone (390) – that's already 1,080 before you've added the gravy, vegetables or stuffing, let alone pudding!
Even the lowest calorific desert, the classic cheese board, will add an extra 450 calories.
One bottle of prosecco comes in at 496 calories. Add to that some afternoon snacks of two mince pies (582 cals) four pints of lager (720 cals) and 10 Cadbury's Heroes (510) and you're well on your way to the belly-busting bumper amount, according to the research conducted by www.Christmas.co.uk.
Nutritionist at dnaplan.co.uk, Kate Llewellyn-Waters, said: "To burn off Christmas Day calories alone, you need to look at doing some serious exercise. In fact, it would require you to run two MARATHONS to burn these calories off, as the average marathon runner tends to burn approximately 2,600 calories over the 26 miles!
"For those gym bunnies, it will take you around nine hours of gym training- and that's assuming you burn around 550-580 calories an hour whilst working out!"
Dan Brown, owner of Christmas.co.uk, said: "Everyone wants to enjoy Christmas but maintaining a little discipline makes it worthwhile when we consider the amount of exercise
needed to burn it all off."
According to a study released by the British Medical Journal this week, regular weigh-in sessions at home and following simple tips to curb excess eating and drinking can prevent people from piling on the pounds at Christmas.
The team at Leiths School of Food and Wine have pooled their wisdom to come up with the new guide, which features everything from a printable grocery list to recipes for your leftovers.

The guide includes recipes such as roast turkey with citrus and herb stuffing, honey-glazed carrots, Brussels sprouts with pancetta and chestnuts, and Leiths special roast potatoes. The best news is that it is completely free to access.
These delicious, colourful dishes were hand-picked by the Leiths teachers, who have been training students to cook since 1975.
Managing Director Camilla Schneideman said: "If you want your roasties to have that perfect crunch and your turkey to be juicy, golden and beautifully seasoned, look no further than the Leiths Guide.
"The beauty of our guide is that we include a sensible, step-by-step time plan, which covers the prep on Christmas Eve, and the big day itself.
"Following our plan will leave you with plenty of time to open presents, chat to guests, and actually enjoy the day yourself."
The team at Leiths have thought of everything, from a turkey cooking time table, to additional recipes for Christmas pudding, bread sauce and brandy butter.
Yet Camilla says that there is no shame in incorporating shop bought elements, too: "Christmas should be about pleasure. So if you enjoy making cranberry sauce, do, and if you don't, there are some excellent options in the supermarket."
Home cooks can find all the instruction and guidance they need at Leiths.com/Christmas, and if you have any questions, you can tweet the team using #LeithsChristmas.
The London Essence Company, the world's first skilfully distilled and delicately light mixer range.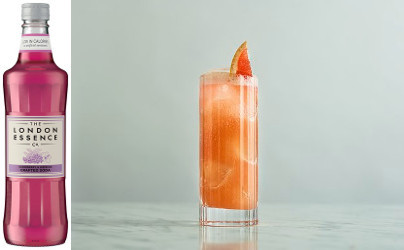 For the festive period, The London Essence Company has launched a new, limited-edition Pomelo & Pink Pepper Tonic Water as well as two new crafted sodas – Elderberry & Hibiscus and White Peach & Jasmine. The new drinks are light and low in calories with naturally sourced sweetness.
Their cocktail recipes require just a handful of ingredients and are a festive twist of cocktail classics – perfect so serve when entertaining guests this festive season.
Santa's Helper's Red Velvet Hot Chocolate Prep: 10 minutes

Serving Size: 2
Ingredients1 cup full-cream milk 1/3 cup Edenvale Shiraz 60g dark chocolate, chopped 1 tsp. vanilla essence 2 drops red food colouring Pinch of salt Marshmallows
Directions Step 1:In a small saucepan on medium-high heat, warm the milk to steaming point.
Step 2:Turn heat to low and whisk in the Edenvale Shiraz, dark chocolate and salt stirring continually until completely melted.
Step 3:Remove from the heat and stir through the food colouring and vanilla essence.
Step 4:Top your hot chocolate with marshmallows and melted chocolate to finish.
Elf's Sparkling Summer Mocktails
Prep: 5 minutes
Serving Size: 8
Ingredients I bottle Edenvale Sparkling Cuvee 2 passionfruit1 cup fresh orange juice ½ lime 1 lemon, sliced
Directions:
Step 1:Scoop out the contents of the passionfruit and squeeze the lime into a large serving jug.
Step 2:Place lemon in the jug.
Step 3: Pour the orange juice and bottle of Edenvale into the jug and stir gently before serving.
Mrs Claus' tasty white Sangria
Prep: 15 minutes
Serving Size: 8
Ingredients 1 bottle of Edenvale Sauvignon Blanc2 tbsp. apple essence 1-cup sparkling apple juice A handful of mint leaves, crushed1 tbsp. white sugar2 green apples2 red apples1 grapefruit 1 lemon 1 lime
Directions
Step 1:Slice fruit and place at the bottom of a large serving jug.
Step 2:Sprinkle sugar on fruit and toss, ensuring all fruit is coated before adding mint leaves.
Step 3:Pour Edenvale Sauvignon Blanc, sparkling apple juice and apple essence into the jug and stir before serving.
THE GREAT BRITISH TAKE OFF
Candice Brown unveils elaborate gingerbread model of Heathrow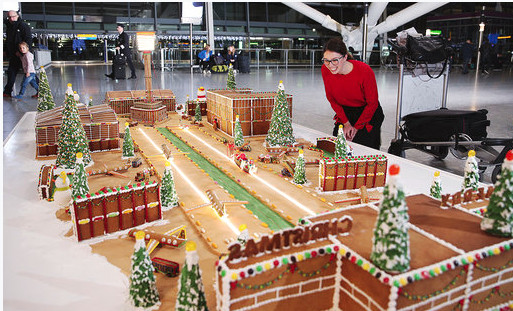 London UK, 19 December 2018: Today at Heathrow, Great British Bake Off 2016 winner, Candice Brown and food artist Michele Wibowo unveiled a 50kg gingerbread model of the airport, created to surprise travelling passengers this Christmas.
The hand-made creation required ten people to install, took more than 200 hours to make, features over 1,000 gingerbread pieces and measures 40m2. Using more than 20kg of flour, 30kg of sugar, 20kg of butter and thousands of detailed decorations, the sweet structure was designed, baked and assembled by Michelle Wibowo in collaboration with Great British Bake Off 2016 winner Candice Brown. The mammoth gingerbread features Heathrow's four terminals, the runways and the control tower, as well as the much-loved stars of Heathrow's Christmas advert, Doris and Edward Bair.
New research commissioned by Heathrow shows that one in four Brits (25%) believe that the smell of gingerbread is the main scent that reminds them of the festive season. One gingerbread bread item is sold every minute at Heathrow during December, so the airport has created the gingerbread airport to inspire the nation's love of this sweet, spicy, festive treat.
Candice Brown, Great British Bake Off Winner 2016 commented, "There is something very special about the smell of gingerbread at Christmas. Gingerbread is a classic recipe that is consistently popular across Europe and making a gingerbread house is a tradition I love to share and keep going. I'm excited to see traveller reactions to this spectacular gingerbread creation."
Michelle Wibowo, Food Artist said: "Heathrow approached me to bake and build my own interpretation of Europe's largest airport and it was a pleasure to create such an ambitious structure. The construction alone took me over 200 hours and the end result looks, and smells, truly spectacular."
Ross Baker, Chief Commercial Officer at Heathrow, says: "Gingerbread is a real festive favourite. We are expecting 1m passengers in the week leading up to Christmas alone, and hope our gingerbread airport will give them a memorable moment on their journey to loved ones. We hope it spreads a bit of festive joy to our passengers."
The show stopping creation comes after the independent study, commissioned by Heathrow, uncovered Britain's love for gingerbread whilst examining what a typical British Christmas looks like.
The survey reveals that Brits are up early on Christmas Day, with the average person expected to roll out of bed at 7.42am, before opening gifts at 9.12am; making time for a selfie upload at 11.11am; engaging in the first family argument at 12.47pm, swiftly followed by tipple at 1.22pm; before enjoying a Christmas meal at 2.48pm, a nap at 4.13pm and retiring to bed at 10.58pm.
SAINT AGUR SHARES ITS TOP TIPS FOR MAKING THE MOST OF YOUR CHRISTMAS LEFTOVERS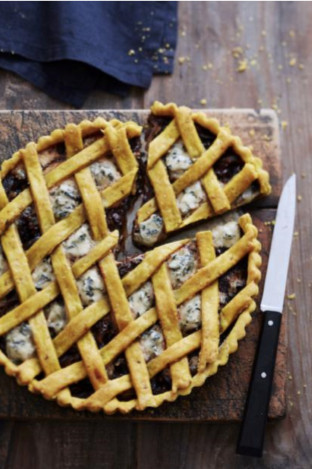 Cheese has long been at the centre of Christmas celebrations, with the highly anticipated cheese board often given just as much thought as the main course itself. Once Christmas is over, and you're left with a bit too much cheese in your fridge than you know what to do with, Saint Agur is here to save the day with some handy top tips for making the most of your leftovers! Certifying that cheese is not just for the board, the creamy, French blue cheese is also a versatile, tasty and easy to incorporate ingredient that will work for every meal in that 'what day is it again?' period between Christmas and New Year, as well as for New Year's Eve party canapes
A unique blue cheese with a soft, creamy texture, Saint Agur – available both as a wedge and in Crème format – is perfect not only as an introduction to blue cheese for those seeking something without the strength or bitterness of Stilton, but also as an ingredient or seasoning that can used much more freely within cooking due to its milder flavour.
The salty, buttery and ever-so-slightly spicy taste lends itself well as a flavour enhancer to a variety of dishes. Taking mashed potato to another level to exciting canapes, Saint Agur is encouraging you to get creative in your kitchen and discover the endless ways in which blue cheese can be enjoyed.
Saint Agur's top tips for leftover cheeseboards
• Use the leftovers from your cheese board to make a simple, old school savoury dish. Simply spread sourdough bread with Saint Agur, mill over black pepper and toast under the grill – a brilliant New Year's Day treat!
• Mix a wedge of Saint Agur with 150g crème fraiche and 150g mayonnaise to make a delicious dip for leftover roast potatoes that will see you through the period between Christmas and New Year. It's also great accompaniment to crisp chicken wings!
• Take a wedge of Saint Agur and mash it up with one whole egg, a crack of black pepper, a spoonful of Dijon mustard and a splash of chilli sauce to make a tangy, creamy spread; perfect for smothering on toast and grilling for a twist on traditional Welsh Rarebit when you can't stomach anymore turkey.
• Crème de Saint Agur works as a great garnish without having to do anything to it. Serve it with a grilled pork chop, marinated with rosemary and garlic, for an added umami kick.
• Wrap a cooked asparagus tip and a dab of Saint Agur in a spring roll wrapper, then bake or fry until crisp for the ultimate New Year's party nibble bound to tickle your guests' tastebuds.
• Upgrade a simple shepherd's pie by mixing Saint Agur and chopped parsley into coarsely mashed potato – the ultimate winter warmer.